Stats for this piece assembled by UDisc data scientist Ethan Creagar. Text by Alex Williamson.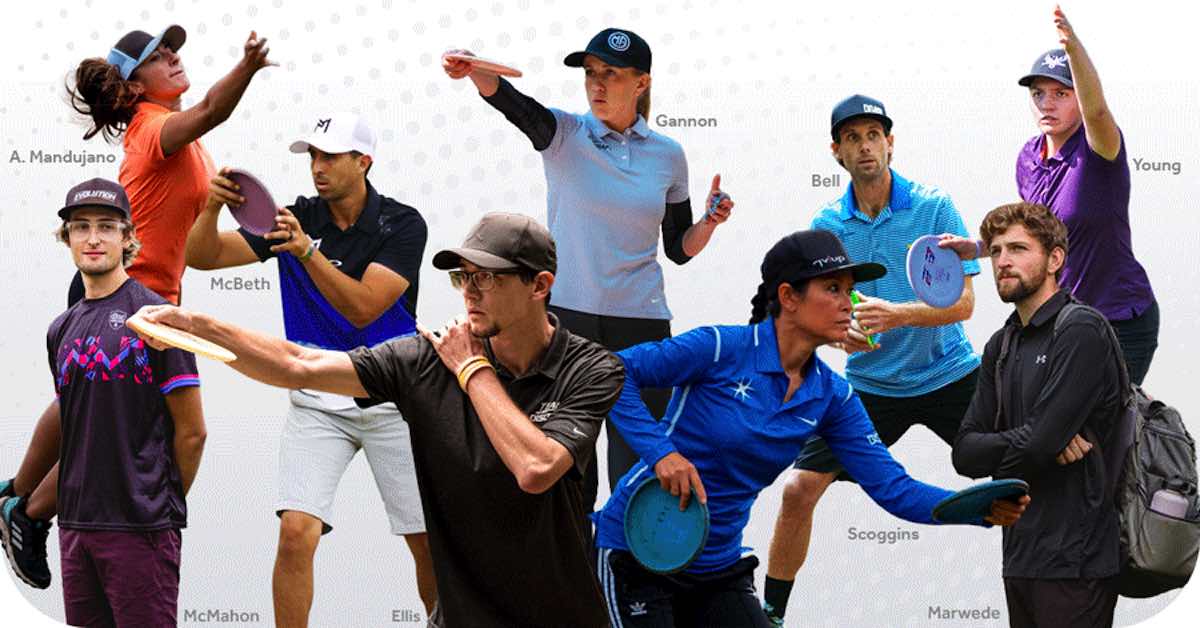 2021 was the biggest year yet for UDisc Live. We were ecstatic to record all the scores and stats for over 40 events, many of which featured the top disc golfers in the world.

With the pros officially in offseason mode, it's time for our annual breakdown of superlatives. Below we reveal which players in both FPO and MPO shone brightest, including those with the best putting, birdie, and parked shot rates, and much, much more.
If you'd like to know more about which holes gave the world's best players the most and least trouble, give our posts highlighting 2021 hole superlatives a look:
Disc Golf Machines: Most Active Players in 2021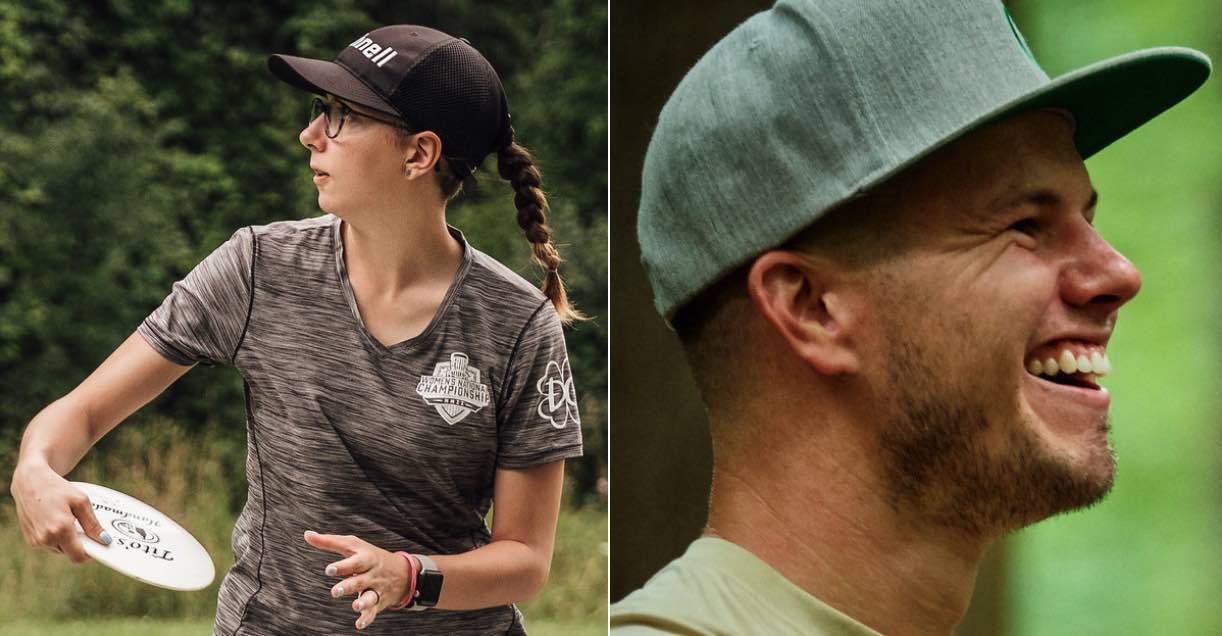 Though some big stars have started to pick and choose the events they attend, there are still plenty of players grinding out round after round on tour nearly every weekend during the season. And though not every hole played in 2021 was scored with UDisc Live, essentially every one at the world's most elite tournaments was. If you're near the top in holes played on UDisc Live, it means you gained more experience at premier disc golf events than anyone else on the planet in 2021.

Top 10 in Most Holes Played

A fun note here is that if Queen hadn't made his Cinderella run at the DGPT Championship, he wouldn't appear in this top 10.
Green Monsters: 2021's Best Putters in Disc Golf (Record Alert!)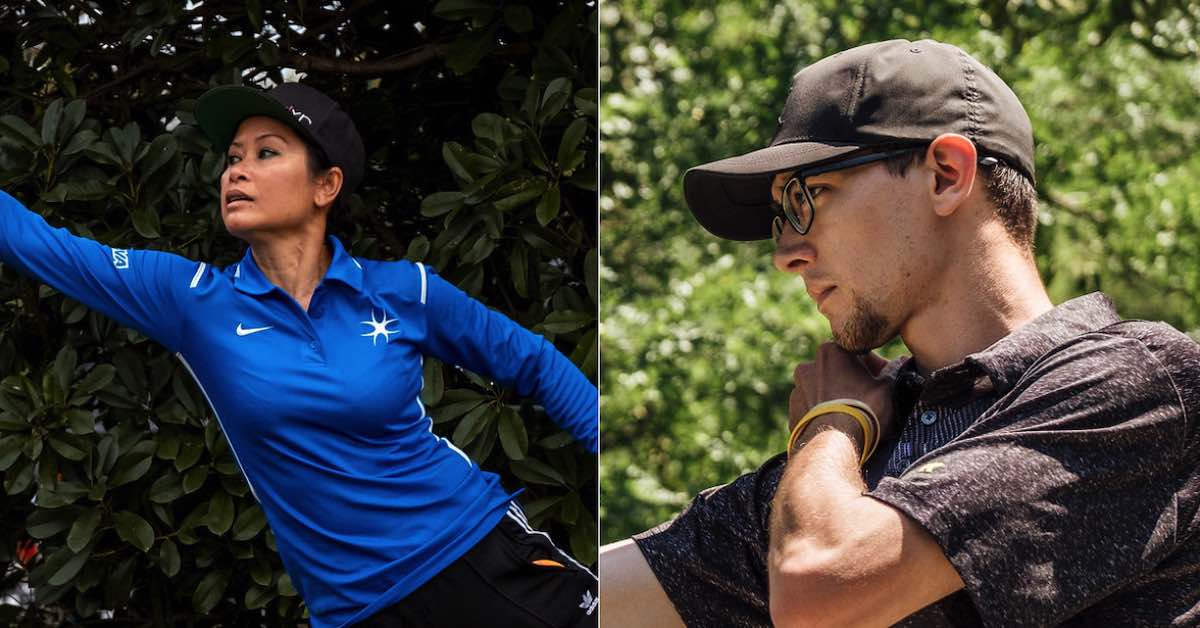 UDisc Live keeps up with three putting stats: Circle 1 (C1), Circle 1X (C1X), and Circle 2 (C2). C1 covers all putts within 10 meters/33 feet of the basket, and C1X eliminates tap-ins (anything within 3.3 meters/11 feet) from the C1 stats. C2 is for putts between 10.1 and 20 meters/33.1 and 66 feet.

Since we assume most pros are making nearly 100% of their tap-ins, we're only including the top C1X and C2 putters here.

First, C1X:
Best Circle 1X putting percentage: MPO
Best Circle 1X putting percentage: FPO
There's something extremely noteworthy in the stats above. Before this year, no MPO or FPO player had ever recorded a C1X season average above 88% at UDisc Live events (our first season was in 2016). That means Corey Ellis now holds the record for highest single-season C1X putting percentage in the UDisc Live era.
Though it wasn't a record, Ellis also led the pack in C2 putting this year. In FPO, Heather Young took the C2 crown.
Best Circle 2 putting percentage: MPO
Best Circle 2 putting percentage: FPO
Different Strokes...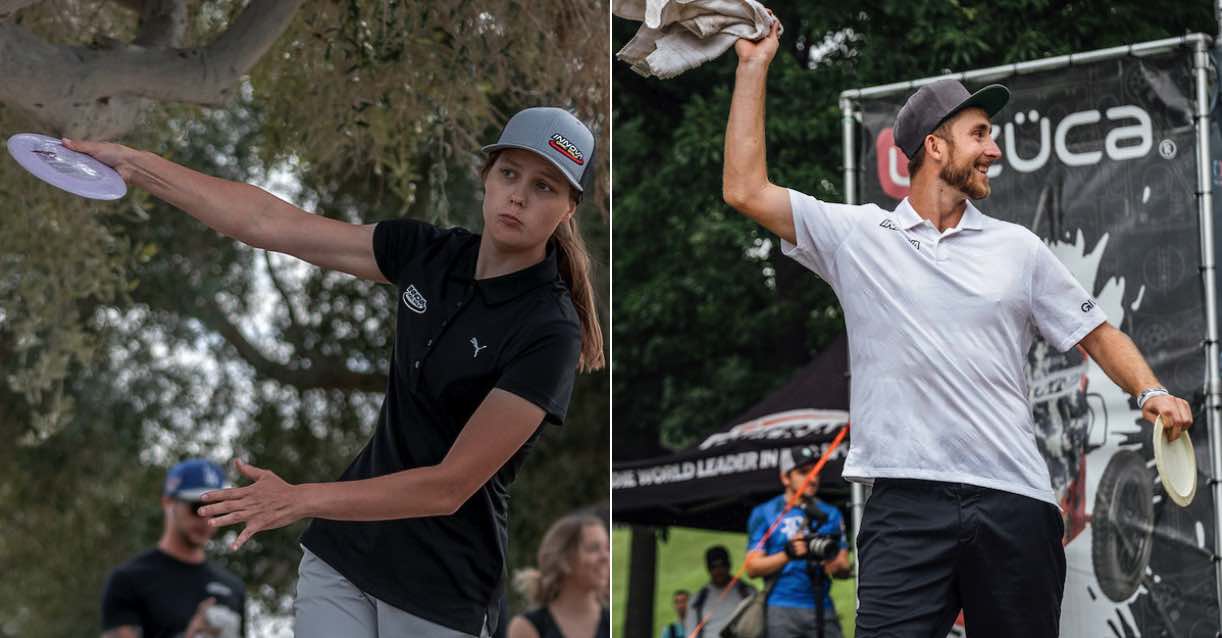 Strokes Gained were introduced to UDisc Live in 2021. Our data scientists' adaptation of a stat created for traditional golf, Strokes Gained shows how players' performances stack up against the field average at an event. A positive Strokes Gained total means a player did better than the field average, and a negative number means they did worse. You can learn more about how Strokes Gained works in our post "Strokes Gained Stats Come To Disc Golf On UDisc Live."
This past season we kept up with Strokes Gained in six categories: tee to green, C1X putting, C2 putting, overall putting (C1X + C2), strokes lost (penalties like OB and hazard), and total (tee to green + overall putting - strokes lost).

For various mathematical reasons, totaling up players' Strokes Gained for every 2021 event isn't a perfectly accurate way to compare their performances. For one, some players simply played more events and had more chances to up their totals.

Still, it's worthwhile (and interesting) to take a look at the overall numbers:
If on mobile, swipe left to see the full tables.

HIGHEST STROKES GAINED YEARLONG TOTALS: MPO

Category
1st (Name - SG Total)

2nd (Name - SG Total)

3rd (Name - SG Total)

Total
Ricky Wysocki - 384.3
Paul McBeth - 304
Calvin Heimburg - 262.5
Tee to Green
Ricky Wysocki - 366.3
Calvin Heimburg - 309.7
Paul McBeth - 298.9
C1X
Ricky Wysocki - 84.9
Matt Bell - 69.6
Paul Ulibarri - 61.6
C2
Matt Bell - 52
Ricky Wysocki - 46.1
Paul McBeth - 44.7
Total Putting
Ricky Wysocki - 131
Matt Bell - 121.6
James Conrad - 100.3

HIGHEST STROKES GAINED YEARLONG TOTALS: FPO

Category
1st (Name - SG Total)

2nd (Name - SG Total)

3rd (Name - SG Total)

Total
Catrina Allen - 330.1
Paige Pierce - 303
Hailey King - 196.7
Tee to Green
Catrina Allen - 410.2
Paige Pierce - 360.4
Kona Star Panis - 292.1
C1X
Missy Gannon - 110.8
Heather Young - 98.1
Ohn Scoggins - 98
C2
Hailey King - 35.9
Catrina Allen - 29.1
Heather Young - 26.9
Total Putting
Missy Gannon - 129.4
Heather Young- 125.1
Ohn Scoggins - 111.1
We also want to recognize 2021's standout single tournament performances in strokes gained.
Moving Up in the World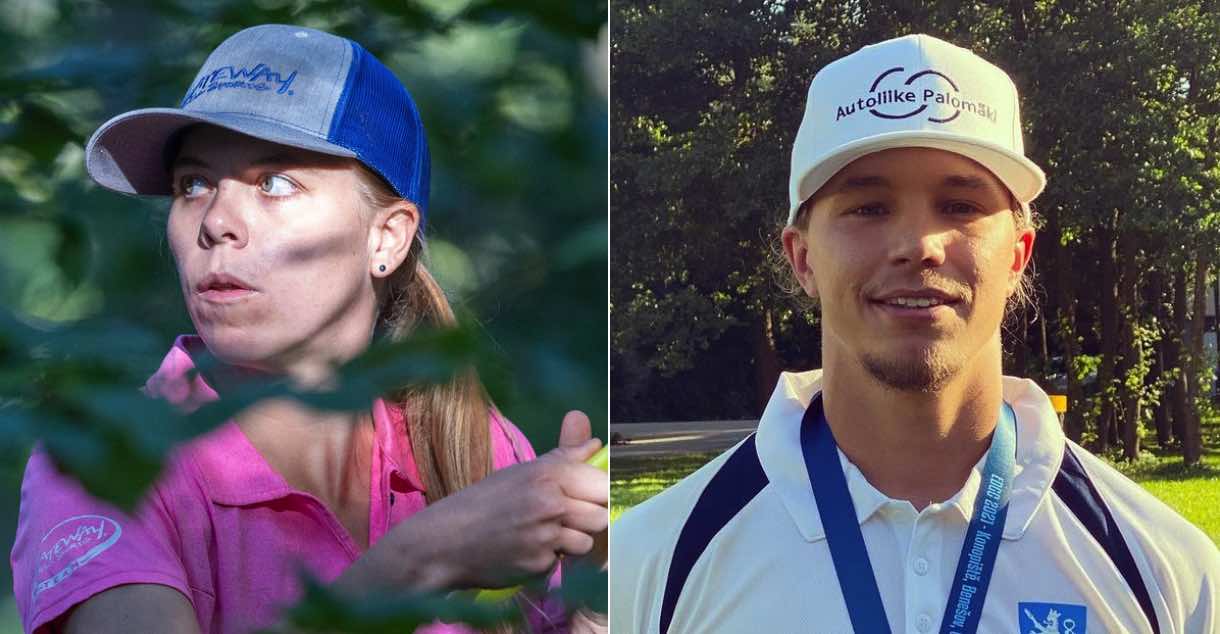 Strokes Gained weren't the only new addition to the platform this season: Disc Golf World Rankings powered by UDisc debuted in June 2021. Based on calculations devised by those same UDisc data scientists, the World Rankings use player performance at recent elite events to determine which pro disc golfers are the most dominant in the FPO and MPO fields.

Here are the three pros in each division whose initial rankings in June improved most by the end of the 2021 season:

Biggest Disc Golf World Rankings Jump: MPO
Biggest Disc Golf World Rankings Jump: FPO
Tiger Borth: Up 31 spots (50 to 19)
Kona Star Panis: Up 14 spots (23 to 9)
Missy Gannon: Up 12 spots (18 to 6)
If you're looking for something fun to tinker with in the offseason, keep in mind that the Disc Golf World Rankings include a tool where you can create groups of two to six pros within a division and see each player's probability of winning among that group.
Coming Up Aces

In MPO, 16 aces were recorded at UDisc Live events throughout the 2021 season, and five players managed to get two apiece. On the FPO side, snagging one ace was the max, and just four competitors accomplished the feat.

Most Aces: MPO
Most Aces: FPO
Below you can check out what was probably the most picturesque and consequential of those hole-in-ones: Conrad's at the 2021 Pro Disc Golf World Championships caught on film by Gatekeeper Media.


And, to stick with the theme of MVP-sponsored players acing at the World Championships, we'll give you a look at Hokom's from Ace Run Productions:


The Snipers

When a player puts a disc in the basket from outside Circle 2 (C2 ends at 66 feet/20 meters), it's recorded as a throw-in on UDisc Live. Aces are counted as throw-ins.

These are the players who found the basket from downtown the most:

Highest throw-in totals: MPO
Highest throw-in totals: FPO
Paige Pierce: 8
Hailey King: 7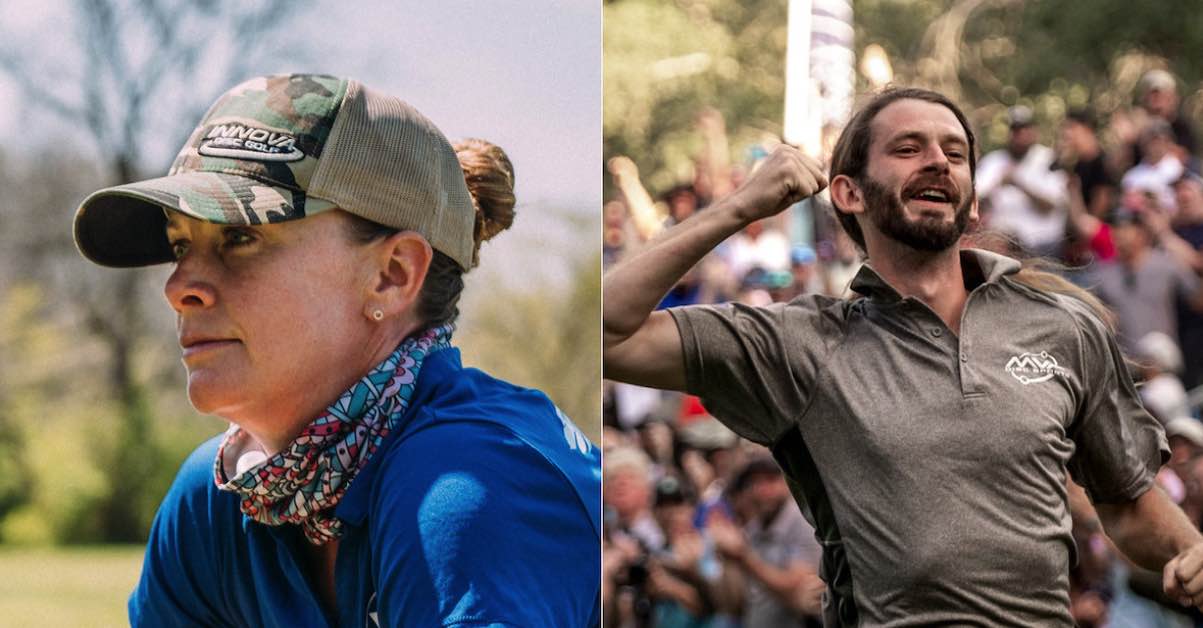 Though the players above had the highest raw totals, it doesn't necessarily mean they threw it in at the highest frequency. Here are the competitors with the highest throw-in rates:
Highest throw-in rates: MPO

Highest throw-in rates: FPO
Paige Shue: 1.2% (3/252 chances)
Ellen Widboom: 1.0% (9/882) 
Anna-Sofia Haipus: 0.7% (2/288)
Ca-Caw!
Ever majestic, an eagle occurs when a player completes a hole two strokes under par. These are the players who did that most in 2021 (we didn't count aces on par 3s in these totals):
Most eagles: MPO
Most eagles: FPO
Oh, and what's that? One of those eagles is flying our way!

Here's Paige Pierce putting it in on a blind shot at the Ledgestone Insurance Open as filmed by GK Pro:


Tweet, Tweet

To win at the pro level, you'll need to stack up tons of birdies. That's why it's no surprise that the three players with the highest birdie rates in MPO and FPO are also at or near the top in World Rankings.
Highest birdie rates: MPO
Ricky Wysocki: 53% (694 birdies on 1351 holes played)
Eagle McMahon: 52% (466/918) 
Paul McBeth: 50% (596/1208)
Wysocki, McMahon, and McBeth are currently ranked #1, #3, and #2 in the world, respectively.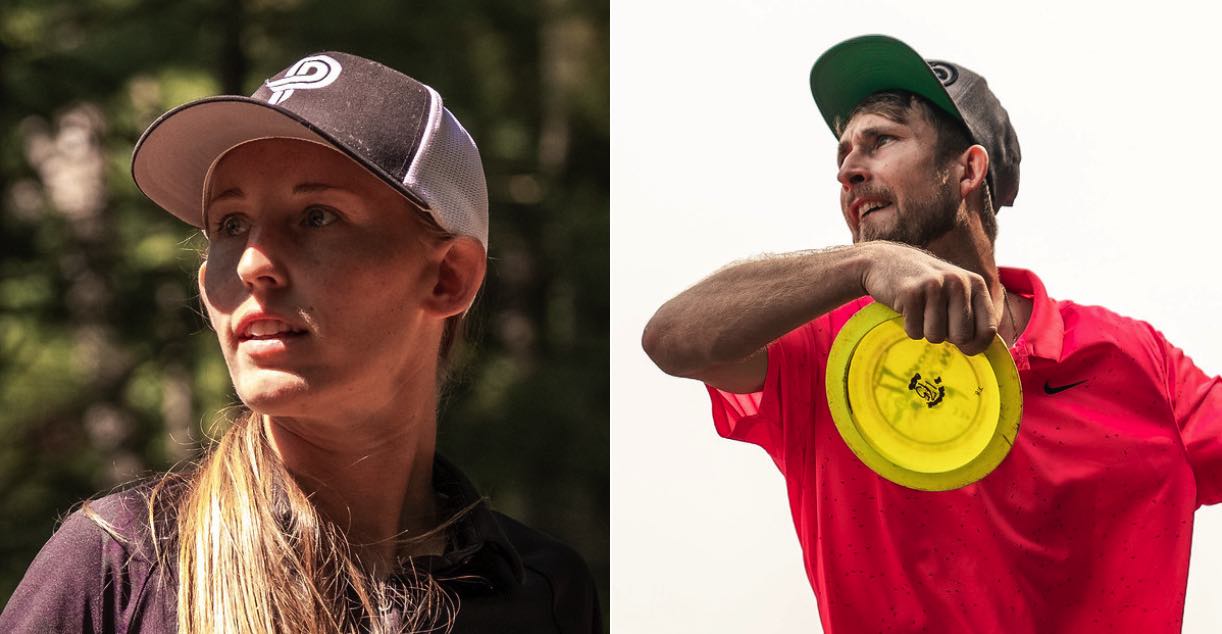 Highest birdie rates: FPO
Paige Pierce: 36% (409 birdies on 1170 holes played)
Kristin Tattar: 31% (109/360)
Hailey King: 30% (350/1188)
Pierce, Tattar, and King are currently ranked #3, #1, and #4 in the world, respectively.
Chilling in the Parking Lot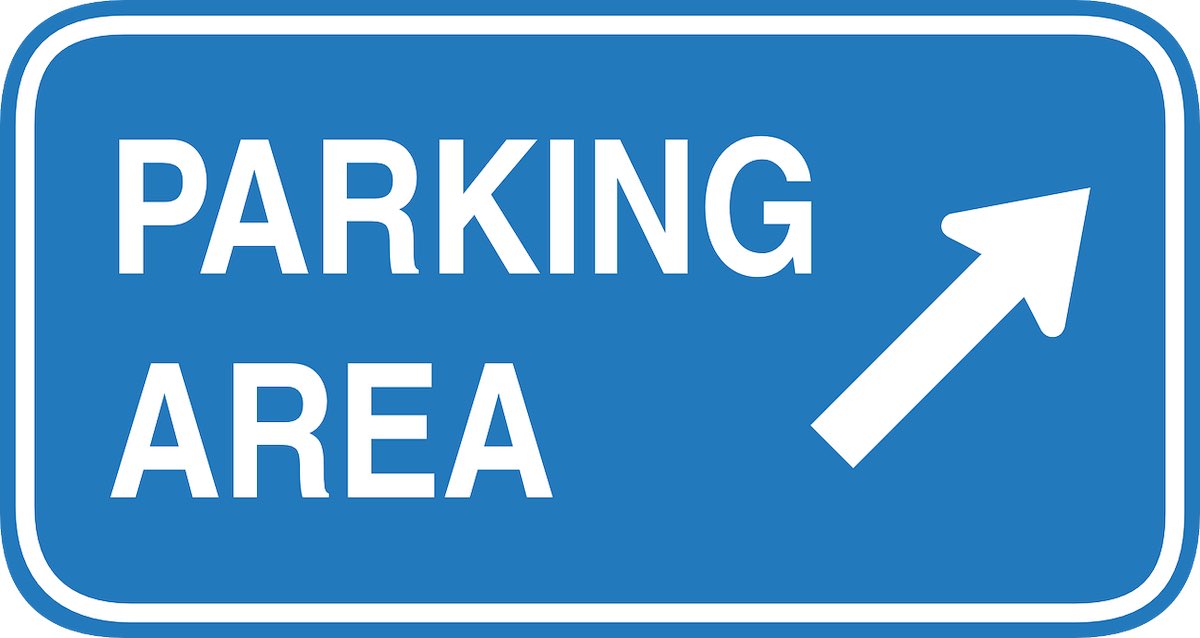 When a player lands within 11 feet/3.3 meters of the basket (a tap-in) in line for birdie or better, they're parked. Interestingly, two out of three MPO players with top birdie rates are also highest in parked percentage, but only one of the three FPO birdie rate leaders also parked shots most often.

Highest parked rates: MPO
Ricky Wysocki: 18% (239/1351)
Paul McBeth: 17% (208/1208)
Chris Dickerson: 16% (156/990)
Highest parked rates: FPO
Paige Pierce: 13% (153/1170)
Macie Velediaz: 11.1% (44/396)
Catrina Allen: 10.8% (152/1404)
Keeping It Clean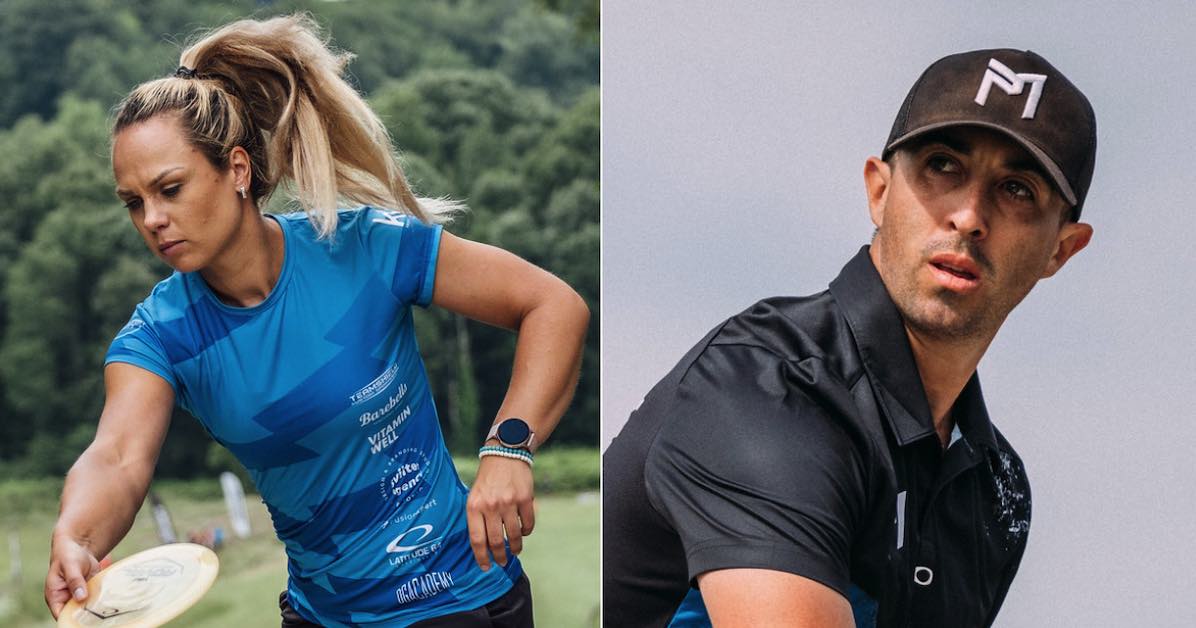 The best way to great scores with low stress is staying in the fairway as much as possible. However, there's a little more to the "Fairway Hits" stat than if a disc is in the fairway or not. Some brief explanations:
Fairway Hits stats only cover players' first shots (i.e., tee shots) on par 3s and 4s.
On a par 3, a player's drive has to come to rest within C2 to count as a fairway hit.
On a par 4, the player's first shot needs to be in the fairway (e.g., not in the woods, OB, or in a hazard) or in C2.
On a par 5, the player's two first shots need to land in the fairway or within C2 to count as a fairway hit.
Now, who kept themselves in the clear most often in 2021?

Highest fairway hit rates: MPO
Paul McBeth: 78.1% (1003/1285)
Väinö Mäkelä: 77.5% (466/601)
Chris Dickerson: 77.2% (801/1037)
Highest fairway hit rates: FPO
Kristin Tattar: 78.2% (305 /390)
Macie Velediaz: 74.4% (340/457)
Catrina Allen: 73.5% (1148/1561)
Who Ordered the Scramble?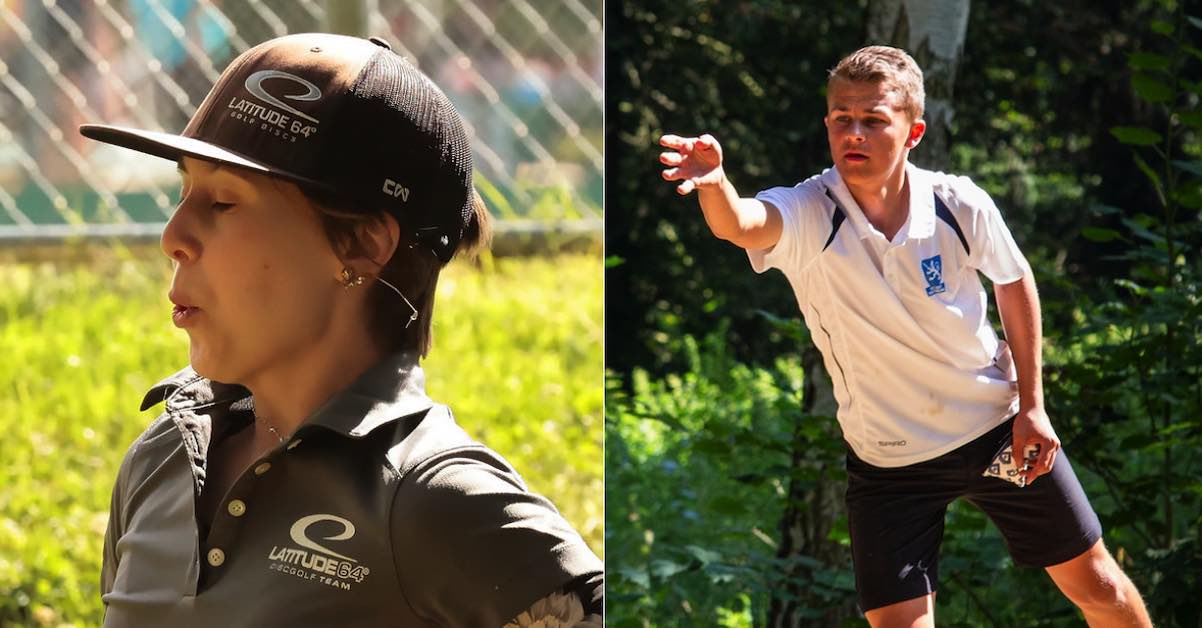 Players successfully scramble when they are either off the fairway or land in an OB/hazard area at any point during a hole and still manage to score par or better.

Something that stands out to us here is how McBeth led in Fairway Hit percentage and is also top three in Scramble rate. It shows that he makes mistakes rarely, and when he does, he often makes up for them.

Best scramble rates: MPO
Niklas Anttila: 69.4% (84/121)
Lauri Lehtinen: 68.6% (72/105)
Paul McBeth: 66.5% (137/206)
Best scramble rates: FPO
Sai Ananda: 49.4% (41/83)
Henna Blomroos: 49.1% (55/112)
Eveliina Salonen: 48.1% (52/108)
We need to pay FPO player Heather Young her due here, too. She was fourth in scramble rate at 44.9% but had over double the scramble chances of anyone in the top three (101/225).
Bounce With Them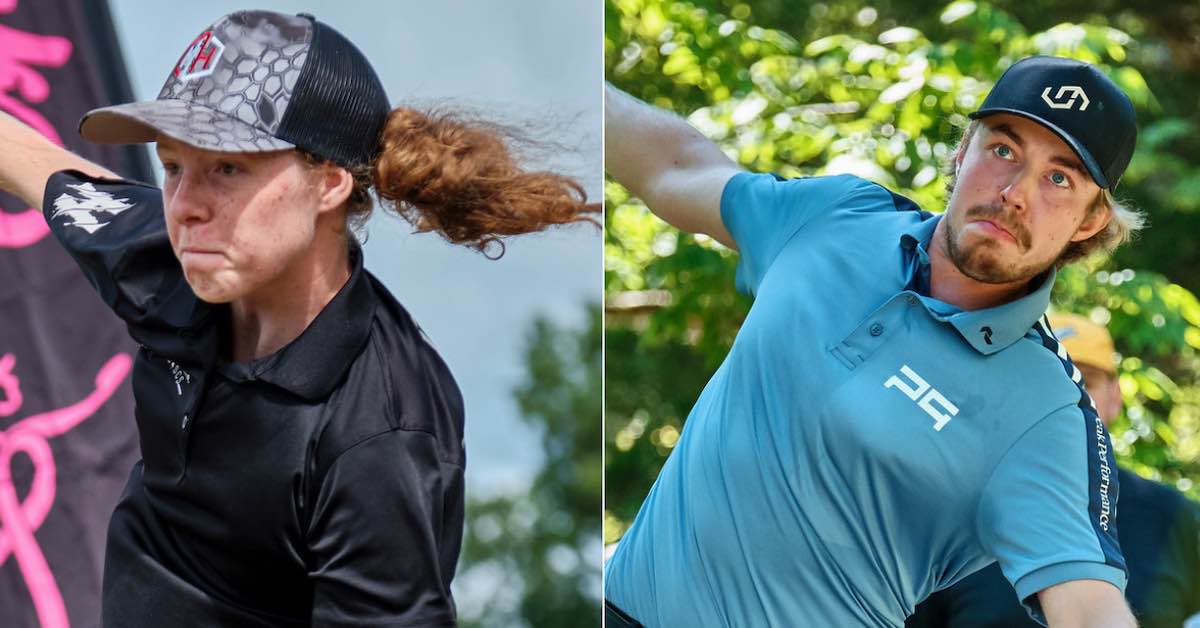 Bounce back is a stat that shows players' resiliency. A bounce back is earned when a player gets a birdie or better following a hole where they take a bogey or worse.

Best Bounce Back rates: MPO
Joonatan Häme: 54.8% (17/31)
Ricky Wysocki: 51.9% (53/102)
Väinö Mäkelä: 51.6% (33/64)
Best Bounce Back rates: FPO
Kristin Tattar: 42% (21/50)
Paige Pierce: 34.7%% (69/199)
Hailey King: 32.5% (75/231)
This stat has a big, sexy origin story if you're interested.
Who Did Fans Believe In Most?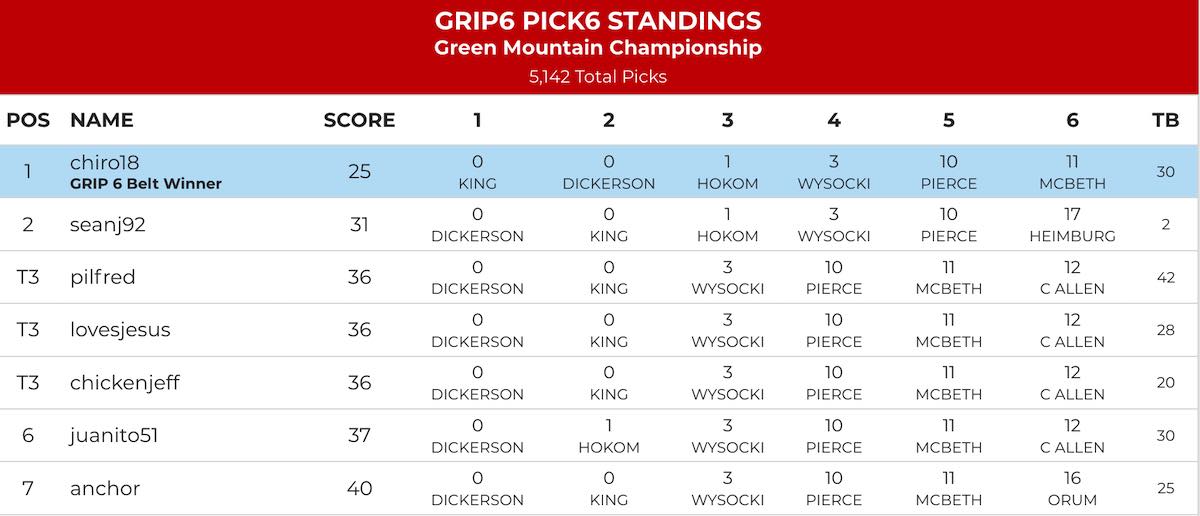 GRIP6 PICK6 is something akin to fantasy disc golf that anyone could play for free on UDisc Live in 2021. Entrants picked six players from either division (when both divisions played at an event) who they believed would either have or be closest to the winning score in their fields. How ever many strokes away from the lead a picked player was, that's how many points they were worth (winners were worth 0). Like in disc golf, low scores (i.e., fewer points) were better, and the winner got a free GRIP6 belt.
This all means that a GRIP6 PICK6 pick was a fan's vote of confidence that a player was likely to finish at or near the top at an event.
Here are the players fans believed in most in 2021:
Top 10 in GRIP6 PICK6 Picks
Ricky Wysocki: 124,424
Paul McBeth: 116,730
Paige Pierce: 111,000
Calvin Heimburg: 104,754
Catrina Allen: 87,457
Eagle McMahon: 79,092
Kevin Jones: 47,133
James Conrad: 37,938
Chris Dickerson: 36,024
Hailey King: 31,252

Thank You!
None of these stats or the tournaments they were recorded at would have been possible without a huge number of people: tour and tournament organizers, the players, pro disc golf fans, our partners, and those who volunteered to be UDisc scorekeepers. We want to extend a heartfelt "Thank You!" to everyone who made it possible, and we can't wait to do it again and even better in 2022.