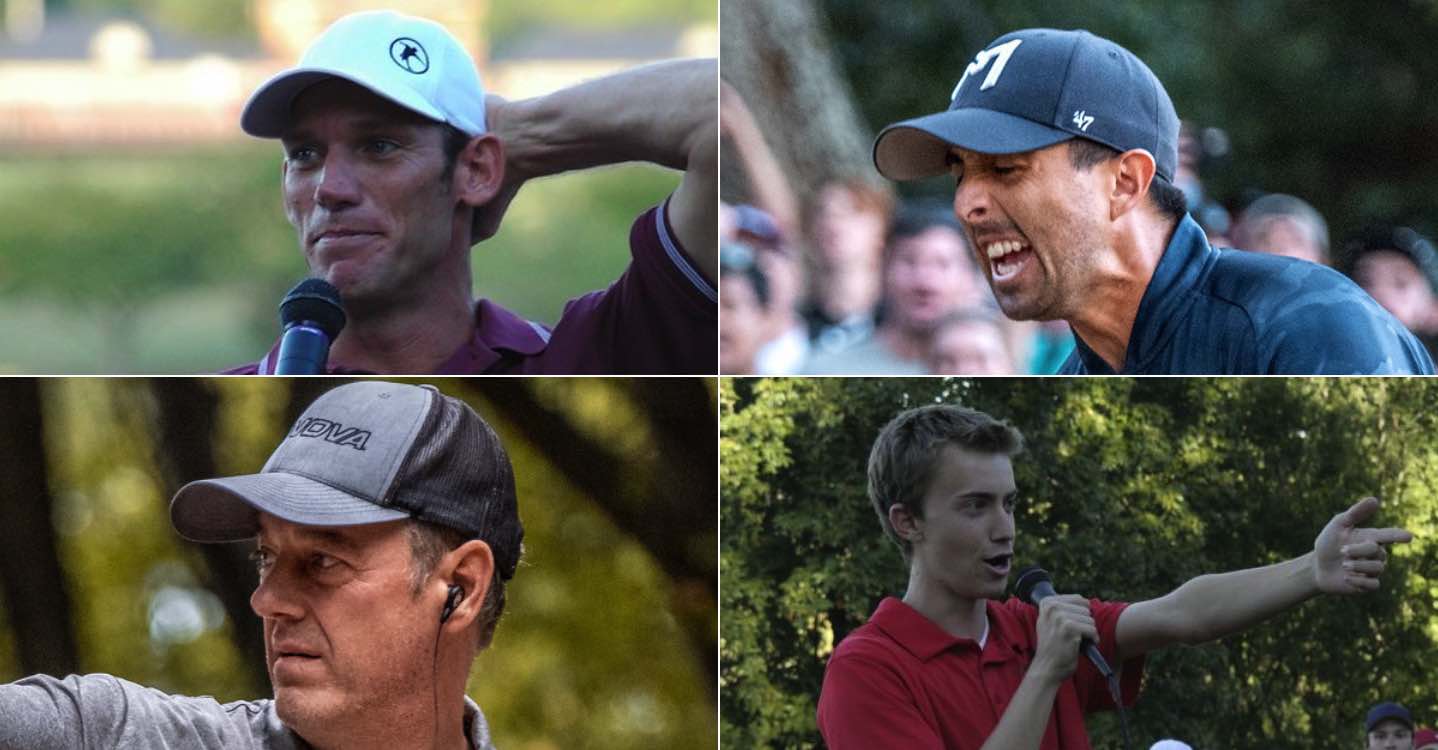 The United States Disc Golf Championship (USDGC) is one of the most esteemed tournaments in disc golf, and U.S. Champion is perhaps the only title some players would value nearly as much as World Champion. Since its inception in 1999, this Professional Disc Golf Association Major has steadily built a reputation based on the mentally taxing nature of its supercharged version of Winthrop University's disc golf course (one of the best college disc golf courses in the world), large payouts, and unique qualification process.

You can learn more about the event's history in our USDGC tournament profile. Here, we focus on those who've turned in great USDGC performances.

Looking for something specific about the USDGC? Jump to one of this post's sections by tapping or clicking below:
All USDGC Winners & Runners Up
Year
Winner
Win Margin
Avg. Round Rating
+/- to Rating at Time

Prize
Inflation-Adjusted Prize
Second Place
2022
Gannon Buhr
1
1067
+25
$25,000
$25,000
Niklas Anttila
2021
Paul McBeth
Playoff
1052
+1
$20,000
$21,416
Kyle Klein
2020
Chris Dickerson
1
1051
+6
$10,000
$11,374
Calvin Heimburg
2019
James Conrad
1
1048
+9
$12,000
$13,810
Jeremy Koling, Nikko Locastro
2018
Paul McBeth
3
1062
+15
$10,000
$11,712
James Conrad
2017
Nate Sexton
5
N/A
N/A
$12,000
$14,409
Ricky Wysocki
2016
Jeremy Koling
4
N/A
N/A
$10,000
$12,252
Nikko Locastro
2015
Paul McBeth
5
1051
-2
$8,000
$9,962
Ricky Wysocki
2014
Will Schusterick
Playoff
1041
+13
$8,000
$9,979
Paul McBeth
2013
Steve Brinster
1
1048
+19
$7,500
$9,511
Barry Schultz, Steve Rico
2012
Will Schusterick
2
1061
+19
$7,500
$9,603
Ricky Wysocki
2011
Technically, John Key was the 2011 USDGC champ. But 2011 was a strange year. Learn more in a later subsection.
2010
Will Schusterick
2
1056
+41
$12,000
$16,250
Nikko Locastro
2009
Nikko Locastro
2
1052
+18
$15,000
$20,551
David Feldberg
2008
Nate Doss
4
1056
+24
$12,000
$16,410
Avery Jenkins
2007
Ken Climo
11
1062
+27
$15,000
$21,263
Avery Jenkins
2006
Barry Schultz
11
1063
+25
$11,000
$16,144
Brian Schweberger
2005
David Feldberg
2
1046
+21
$11,000
$16,355
Scott Martin
2004
Ken Climo
5
1043
+10
$10,000
$15,515
Cameron Todd, Darrell Nodland
2003
Barry Schultz
Playoff
1046
+9
$10,000
$16,009
Ken Climo
2002
Ken Climo
6
1042
-2
$8,000
$13,069
Barry Schultz
2001
Barry Schultz
1
1035
+15
$8,000
$13,334
Ken Climo
2000
Ken Climo
5
N/A
N/A
$2,000
$3,404
Alan Schack
1999
Ken Climo
15
1054
+23
$1,400
$2,465
Alan Schack
If you're using mobile, swipe left to see all columns in the table above.
Below you'll find our breakdown of interesting takeaways from the table above. Note that all the totals and statements below exclude 2011.
USDGC Winners & Runners Up Fun Facts

Who is the current United States Disc Golf Champion?
Gannon Buhr
Who has won the most USDGCs?
Ken Climo has won the USDGC more times than anyone else: five. He also holds the record for most Pro World Championship titles in Open: 12.
What average round ratings have won the USDGC?
During the years ratings were calculated, the average rating of USDGC winners was 1051 through all rounds. Only two players have ever won the event averaging below their ratings at the time: Paul McBeth in 2015 and Climo in 2002.
How many different United States Disc Golf Champions have there been?
13 different players have won the USDGC. The event has occurred 23 times, so there has been a new winner 57% of the time.
How many players are multi-time USDGC winners?
Just four: Climo, McBeth, Barry Schultz, and Will Schusterick. Climo, Schultz, and McBeth are also all multi-time World Champions while Schusterick has no world titles.
What is the largest margin of victory ever at a USDGC?
15 strokes. That win margin was achieved by Climo at the very first USDGC in 1999.
What is the average margin of victory at the USDGC?
With playoffs counting as zero, the average win margin is almost exactly four strokes (3.8).
Who has the most second place finishes at the USDGC?
Both Nikko Locastro and Ricky Wysocki have come in second place at the USDGC more times than any other players: three. Locastro won the USDGC in 2009, but Wysocki – a two-time world champion – has yet to top the podium at the USDGC.
USDGC Prize Money Fun Facts

What is the average top prize at the USDGC?
$10,670 is the average of all top prizes ever given out at the USDGC. Adjusted for inflation, the average buying power of the prizes in today's dollars is $13,904.
What is the most money anyone has ever won at a USDGC?
$25,000.  Gannon Buhr took home that amount for winning the most recent USDGC in 2022.
What Happened at the 2011 USDGC?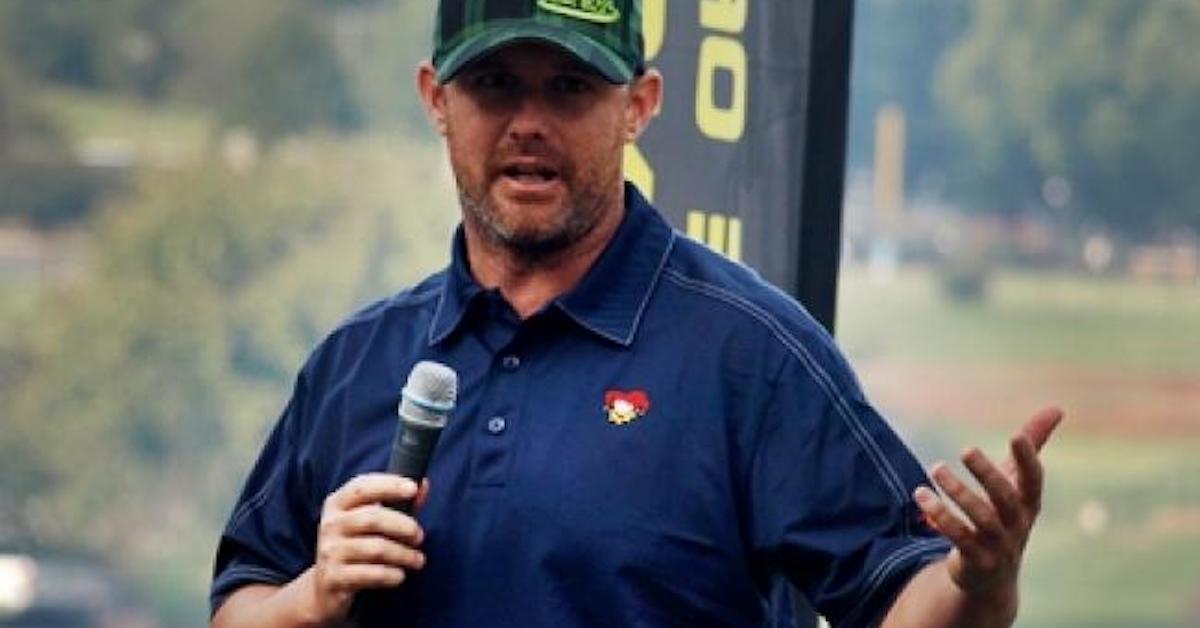 The USDGC team has become known for a willingness to be experimental, specifically in areas of course design and media distribution. But in 2011, the crew behind the event chose to do more than just make changes to the course: They changed the entire format of the tournament.

Instead of your typical elite disc golf event where top players battle it out to complete the course in the fewest throws, the 2011 USDGC featured only a few top players, and the scoring system was odd for a tournament that had gained a reputation as a top-tier event.
The winner of the 2011 USDGC wasn't determined purely by how many throws they finished the tournament in. Instead, players of various skill levels qualified for the event, and each player got a predicted score on each hole based on their PDGA rating. The player who played the event the most under their predicted score won the event.

That player in 2011 was 880-rated John Key, who bested his predicted score by 10 strokes.

The response to using this format as the main event at the USDGC was not very favorable, and it was never used in that way again. It was, however, used at an event called the USDGC - Performance Flight from 2012-2015 that happened on the same days as the main event, which was called the USDGC - Open Flight to differentiate the two.
Most Top 10 Finishes at the USDGC
It always feels best to win, but for many players, being near the top at a big tournament like the USDGC can be an accomplishment in itself. Additionally, all top 10 finishers at the USDGC earn automatic qualification for the year after, giving some players one less thing to stress about the following season. For these reasons, we were interested to learn which players had the most top 10s at the event over the years.
Players With Most Top 10 Finishes at the United States Disc Golf Championship (USDGC)

Name
Top 10s
Appearances
Top 10 %
Wins
Barry Schultz
13
23
57%
3
Ken Climo*
11
19
58%
5
Paul McBeth
10
14
71%
3
Nate Doss
9
14
64%
1
David Feldberg
8
20
40%
1
Paul Ulibarri
8
15
53%
0
Ricky Wysocki
8
11
73%
0
Nate Sexton
7
14
50%
1
Steve Brinster
6
22
27%
1
Matthew Orum
6
17
35%
0
Steve Rico
6
15
40%
0
Josh Anthon
5
11
46%
0
Avery Jenkins
5
15
33%
0
Nikko Locastro
5
13
39%
1
JohnE McCray
5
21
24%
0
Michael Johansen
5
18
28%
0
Jussi Meresmaa
5
9
56%
0
Chris Dickerson
5
8
63%
1
Scott Martin
4
8
50%
0
Eagle McMahon
5
7
71%
0
Brian Schweberger
4
18
22%
0
Will Schusterick
4
13
31%
3
If you're using mobile, swipe left to see all columns.

*Climo's "Appearances" total reflects three times (2016, 2018, and 2019) he registered for the tournament but didn't finish it due to a long-term injury he continues to battle. Without these years included, Climo's top 10 rate is 69%.
These are some of the most interesting takeaways from the table:
Wysocki owns highest top 10 rate, but not a trophy
Two-time World Champion Ricky Wysocki has the highest top 10 rate at the USDGC in history, but he's still looking for a U.S. Champion title. Additionally, he and Paul Ulibarri share the record of most top 10s with no win (eight).
Meresmaa only European on the list
Before leaving competitive disc golf behind to start disc golf businesses like equipment retailer Discmania and course-building enterprise DiscGolfPark, Finn Jussi Meresmaa was a fantastic pro disc golfer. One bit of evidence for that is his five appearances in the USDGC top 10. The next-closest European in top 10 finishes at the USDGC is KJ Nybo with two.
Women at the USDGC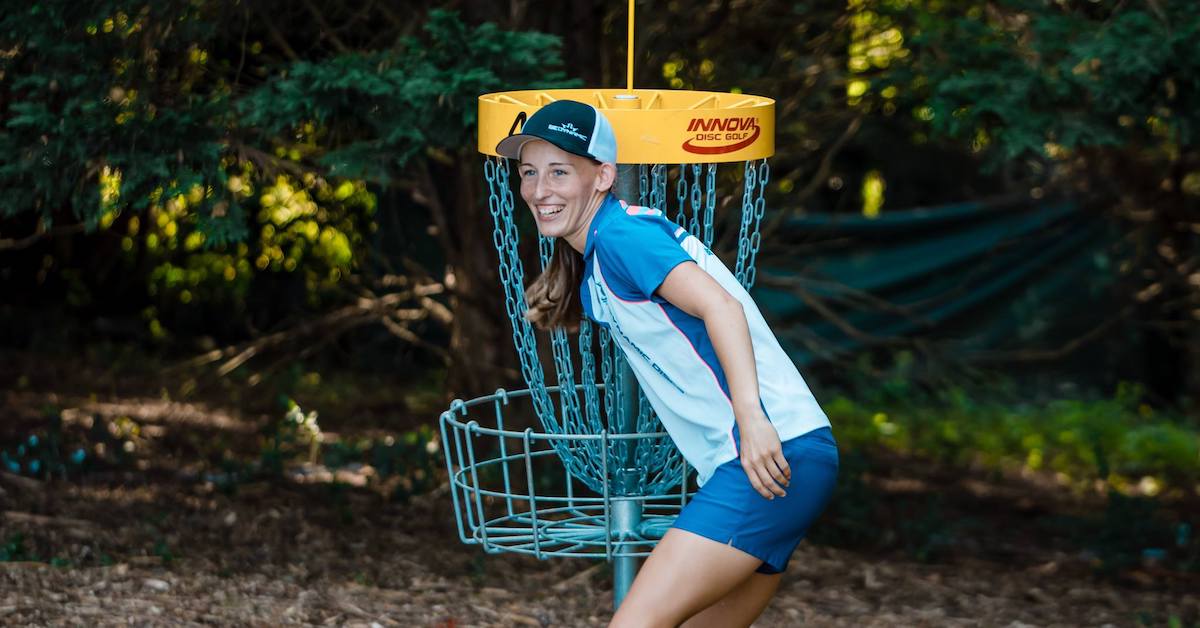 The USDGC has always featured just one division: Open. There have been concurrent women-only events at Winthrop, but they weren't the USDGC.

However, though Open (AKA, MPO or mixed professional open) has become almost synonymous with "men," that's not its real meaning. It means the division is "open" to anyone. To play the USDGC, you have to qualify, which can be done in various ways. The most common way women qualified for the USDGC prior to the recent addition of a women's event at Winthrop was by winning either the U.S. Women's Disc Golf Championship (USWDGC) or the Open Women division at the Pro World Championships.
Below are some of the most notable accomplishments of women related to the USDGC.
Juliana Korver is the only woman to cash at the USDGC.
In 2001, Juliana Korver won the Open Women division at the Pro World Championships (her fourth year in a row doing so) and qualified for the USDGC. At that year's showdown at Winthrop, Korver did something no woman has been able to since: finish high enough to get paid for her play. The only woman in a field of 123 players, Korver finished tied for 50th (one player in that tie was future USDGC and multi-time world champ Nate Doss). Though she earned just $83, it was still a remarkable feat, and one the five-time Open Women world champ called "

quite possibly the accomplishment I am most proud of in all my years playing disc golf

" in a piece published by the USDGC.
Des Reading has played more USDGCs than any other woman.
Three-time Open Women world champion Des Reading competed at the USDGC six times, which is more than any other woman. Korver and multi-time World Champ Valarie Jenkins are tied for second with four appearances each. Reading's best showing was in 2005 when she finished tied for 95th in a field of 184.
Pierce, Korver, Reading, and Elaine King are only players to earn a USDGC spot at a regional qualifier.
As we mentioned before, most women got their tickets to the USDGC through winning either Open Women at Worlds or the USWDGC. However, on four occasions, women got an invitation to play Winthrop the same way most male competitors do: by scoring well at a tournament designated as a USDGC qualifier (what the USDGC calls "regional qualifiers"). To qualify this way, the women had to post a score that was among the best of all competitors – women and men – at a tournament. Importantly, they also had to play the same layout as men for them to qualify in this way.
We'll Keep You Updated
We plan to update this list annually to reflect new winners and the new stats they create, so consider bookmarking it if you'd like to find it again.

If you enjoy breakdowns of disc golf stats like this or are looking for great disc golf travel tips and stories, this blog has what you're looking for. For example, we expect people who loved this post will also enjoy our post "Disc Golf Majors: Every Open Winner Ever." It could also be worth subscribing to our newsletter to make sure you always know what we've posted lately.