When Dustin Leatherman was organizing the building of Zambia's first disc golf course in the remote town of Macha two years ago, he was trying to figure out logistics. He asked people on the ground if he should bring tools and was looking into how to get a chainsaw through customs. But it turned out that wasn't something he needed to fret over.

"They just kept saying, 'Don't worry about it; we have our own tools,'" Leatherman said. "When we got there, there was a lot of clearing to do…we had our team of eight and a couple of interns. They had a staff of maybe five or six Zambian guys who just had machetes….and they just cleared it out—no problem. One or two of their guys was doing the work of our entire team."
Leatherman is the National Director of Eagle's Wings, a disc golf-focused division of the sports ministry organization Push the Rock, which has full-time missionaries who live in Macha. His connections with Push the Rock and their work in Macha explain how he found himself taking a team of people that included his professional disc golfing wife Hannah Leatherman to work with Macha locals and Push the Rock staff to introduce disc golf to Zambia in 2016.
Thanks to donations from Innova Disc Golf, Dynamics Discs, Upper Park Designs, and Paragon Disc Golf, locals were supplied with plenty of gear to continue playing after the Eagle's Wings team departed, and enthusiasm for the sport has continued to grow. It's actually grown so much that they are returning in January to run Zambia's first PDGA event: the Zambia Open.
UDisc spoke with Dustin and Hannah Leatherman about disc golf in Macha, how the Zambia Open came to exist, and what someone could expect if they decided to book their ticket and take part in the event.

This interview has been edited for clarity and length.

UDisc: What role do you think disc golf plays in the Machan community?

H. Leatherman: There's really not much to do there because it's so far from a town, and many of the locals have difficulty getting into town because they don't have vehicles and the roads aren't good. They have limited options. If you're athletic, you can play soccer or other fast-paced sports, but if you're not as athletic or older or too young, you can't get involved in that because you don't have the athleticism. But disc golf is a recreational activity anyone can do and various groupings of people can do—like a family can do it together. Where we can pick up and go to the movies or restaurants, they don't have the same options for their free time, and disc golf gives them something fun to do and helps to build community.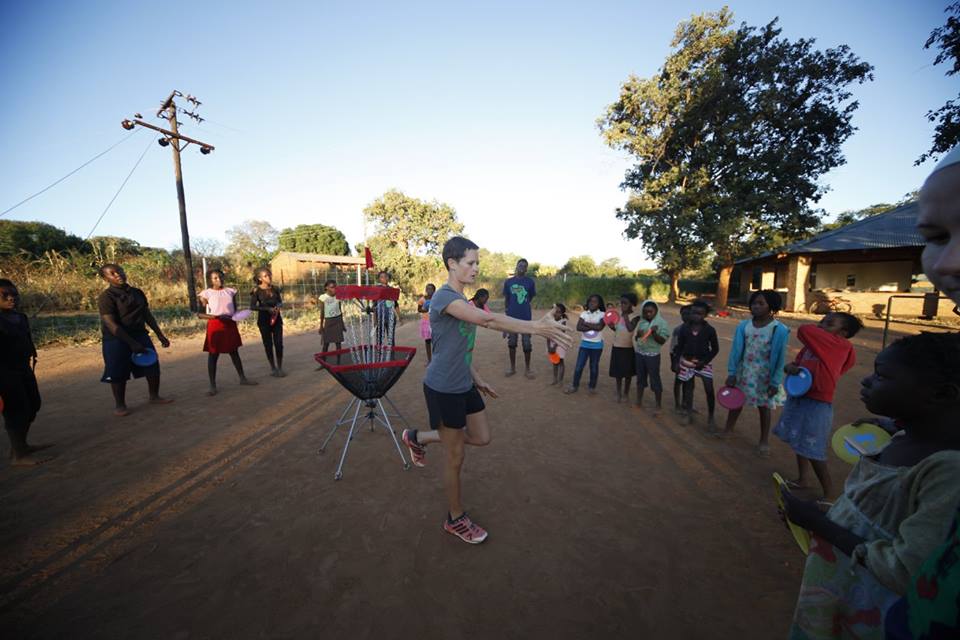 UDisc: How did the idea for this event come about?
H. Leatherman: Soon after we made the course, it so happened that Push the Rock had a global gathering. A full-time worker at the community center in Macha named Elem came with the missionaries to the gathering. We were actually running a charity C-tier in the same state where the gathering was, so he came and played this tournament in New Jersey with his few discs from Zambia. We didn't think it would go much beyond that. But Yohannes from Ethiopia ran the Ethiopian Open last year, and we raised enough money to send Elem there—the first PDGA event in Africa. That was Elem's second PDGA event. Yohannes bought him a PDGA membership, and he came back super excited about running this event. So it was kind of his vision to create the Zambia Open, add nine holes, and bring people from around his continent and the world to Macha.
UDisc: What are some interesting aspects of the event?
D. Leatherman: The community is incredibly remote. We can't emphasize that enough…You're driving on these dirt roads that can be washed out, at least an hour from a town that would sell you any food. It's really out in the bush. Another unique aspect is that everyone will be staying in kind of like a dorm and eating meals together as long as they're there. A couple of other things are that we're running a kids event where some of them can qualify for the main event and also a glow tournament anyone can play on Friday night [the night before the tournament].
UDisc: What are some things people coming to the event could expect to learn about life in that part of Zambia?
H. Leatherman: I think the drive in from the airport to the village is really eye-opening. Seeing how people live there—the places that they live in. Most people are just walking along these long dirt roads. It takes a long time to get anywhere and there are really poor living conditions—just really unlike anything I've ever seen.
Another thing that I learned from visiting Macha is how things we often times think of as essential are just not! Life seemed much simpler there, and I don't mean that in a negative way at all.  It just really puts things in perspective about how people live in other parts of the world. 
D. Leatherman: Also the people there are really awesome…it's a picture of life in community. People are just doing life together and it's really cool to be part of that. One more thing you might get to experience is different types of food. When we were there, we got to try goat, crocodile, and even caterpillar!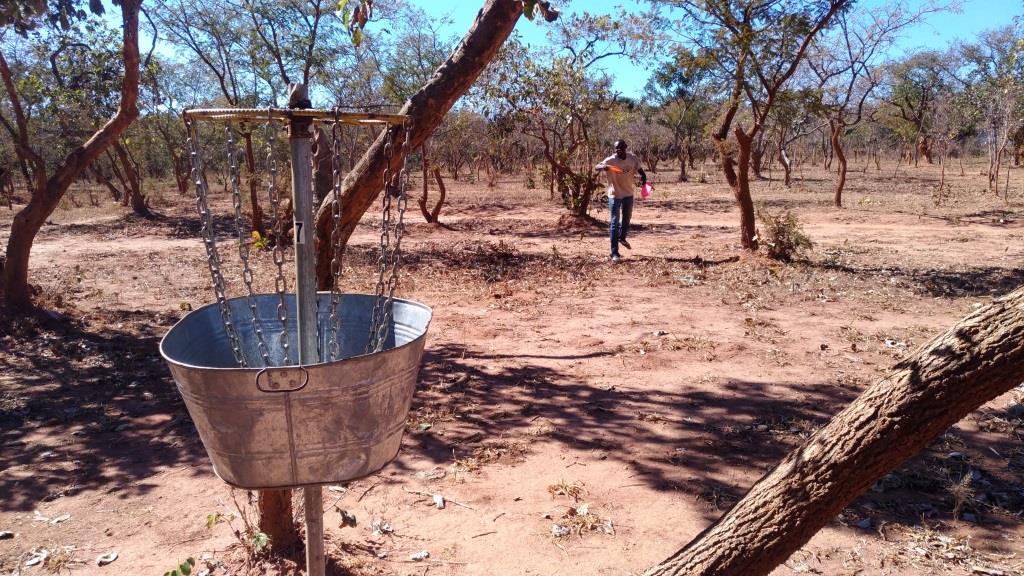 UDisc: Are there any other things tournament-goers could do in the area?
D. Leatherman: People are going to Victoria Falls after the tournament—which is one of the most amazing experiences you can ever have—and the day after there's the possibility to go on a safari. So anybody that comes to the tournament would have the option to jump in on those excursions.
UDisc: People can also help sponsor a Zambian player, right?

D. Leatherman: If you go to the Eagle's Wings home page there's a Zambia Sponsorship. We're trying to build around the concept that people know they're not only sponsoring a local player, but also helping to build the additional nine holes, run the event, and to leave enough equipment there to keep disc golf going and growing in Zambia. It also provides jobs for local people, like the local welder who built our baskets and the guys who cleared the land. Your dollars really go a long way.
UDisc: Anything you think we missed that you'd like to mention?
D. Leatherman: Well, we want to say a sincere thank you to the disc golf community for getting behind this event. We've had people from all across the country contact us about getting involved, and many manufacturers and companies donated items for us to take—Innova's support has been especially huge and vital. We can't thank everyone enough!

You can register for the Zambia Open here.
Learn more about the 2016 work in Macha by watching this video: