If you like electronic games and disc golf, you either already range somewhere from mildly to hopelessly addicted to Disc Golf Valley, or you haven't played it. For example, before interviewing the game's creator for this piece, I asked UDisc's staff if there was anything they were wondering about, not knowing how many played it at all. That simple question sparked a longer conversation than I ever would have imagined, including people proudly sharing their levels and numbers of birdies, eagles, and albatrosses, as well as exchanging stories of their triumphs and frustrations.

One colleague even joked that the conversation should have come with a trigger warning because it threatened his progress down the slow road to recovery after being consumed by the game.

For those unfamiliar with Disc Golf Valley, it's a game designed for mobile devices where players can test themselves against various courses or in tournaments against computer-generated or real opponents. The controls are relatively simple but simulate many of the things needed to execute a real disc golf shot, e.g. gauging power, release angle, and if the shot is a forehand or backhand. As your scores in private rounds and/or performance in tournaments improve, you earn new discs to fill your bag, allowing you to accomplish a greater variety of shots over time. The courses often feel like their own magical worlds, offering up shots that send your discs over deep chasms, onto islands jutting out of coastal waters, down snow-capped mountains, or into caves lit by the soft glow of iridescent rocks.
Enthusiasm for the game isn't just a phenomenon within UDisc's staff, either. It's been downloaded hundreds of thousands of times in the Apple App and Google Play stores, boasting ratings over four stars out of five in both. The game even has its own subreddit. Also, just this year, disc golf equipment manufacturer Latitude 64 became a Disc Golf Valley sponsor. To learn more about this ever more ubiquitous feature of the disc golf community and the person behind it, I talked with its creator, Per Wahlstedt.

This interview has been edited for length and clarity.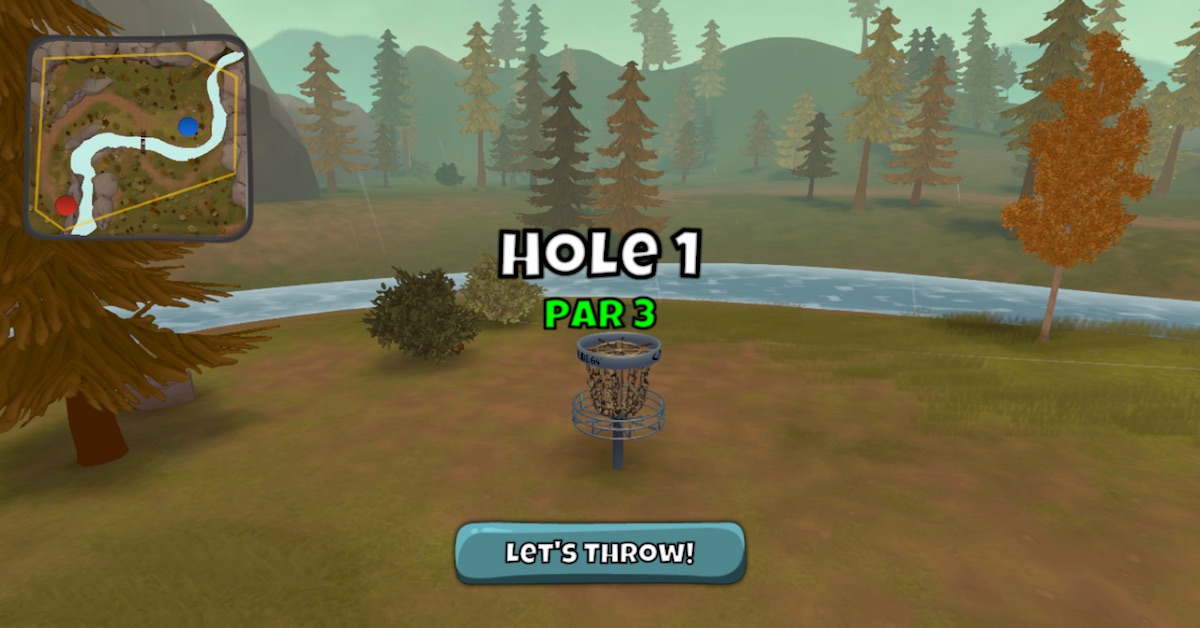 UDisc: What do you do for your normal day job?

Wahlstedt: My real job is that I work for a software company in Lund in southern Sweden. But I never really studied anything all that IT-related. I studied information science and English. I just sort of jumped into IT because there was a lot of work in that area. 

UDisc: Then how did you learn how to make a mobile game?

Wahlstedt: My current girlfriend is a programmer, and I've always been interested in programming even though I don't really do it in my job. I'd always heard the best way to learn programming was to build a game because it's fun. So I started building Disc Golf Valley with the Unity game engine. It's a huge framework for building games that requires some programming experience, but it makes the process way easier. It's great for beginner programmers.
UDisc: And how much of your life do you now spend on Disc Golf Valley?
Wahlstedt: It's been going on for two or three years now. The first year was me just learning the initial programming and Unity, but now the amount of time I spend on the game varies quite a bit. It's a hobby project, so I do it when I feel like it. It also depends a lot on the weather. If it's nice out, I'll probably be out throwing discs. 

UDisc: That brings me to one of my other questions. What's your background in playing disc golf in the real world?

Wahlstedt: I started seriously about three years ago. I'd tried it further back than that, but just going out here and there with a friend. But then we [my girlfriend and I] started going out more regularly. Jomez and Central Coast videos actually really inspired us. We watch every tournament that comes out. It also helps that we have some fantastic, competition-quality courses here.

UDisc: And are any of the game's holes based on your local courses?

Wahlstedt: They are indeed! It's not like I went out there actually measuring or using satellite photography, but some of the holes are definitely based on ones around Lund.

UDisc: What do you think helps Disc Golf Valley stand out from other disc golf games out there?

Wahlstedt: Other games seem to focus a lot on the simulation aspect. How you play is very methodical. I'm trying to capture the feeling of disc golf instead of making everything 100% realistic. Still, as a disc golfer, it is important to me that it captures some real aspects, like the logistics of flight and the mechanics. Also, one of my favorite parts of the game is how simple the controls are. You get all the aspects of a disc golf throw—the reach-back, hyzer, anhyzer, and aiming—from a very simple input. I've seen five-year-olds managing it pretty well.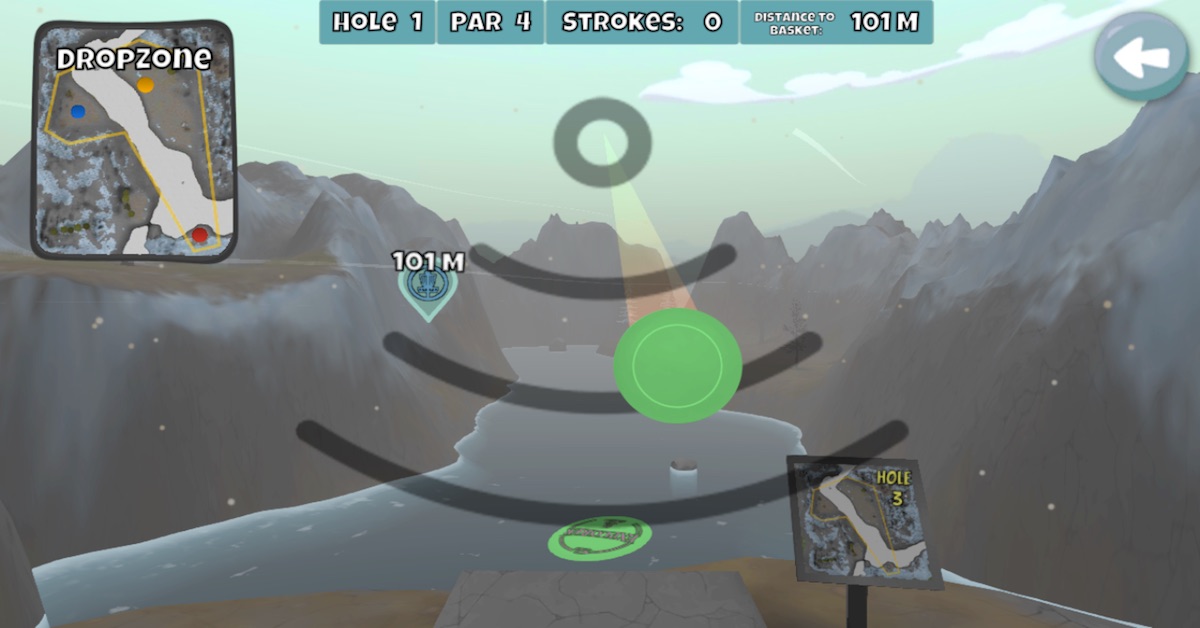 UDisc: Were there parts that were particularly difficult to program, like wind affecting discs and things like that?

Wahlstedt: There's a lot of physics-related stuff that can be pretty tricky because it takes a lot of testing to get it right. Those things can be especially hard because you have to think of every possible scenario, including ones you'd never really encounter in real life. For example, I don't throw from the top of a giant mountain very often. But actually the hardest parts are the most boring, like the cloud storage that lets people keep their achievements and discs when they switch devices or the authentication process that lets you sign in with a Google account. I spend way more time on that stuff than building courses or tweaking things in the game.

UDisc: How have you felt about how well the game has been received?

Wahlstedt: It's been fantastic. When I first created the game, I thought I'd put it out there and be done with it, that no one would really play it. The fact that I've spent so much time on it is purely a reaction to how many people actually did. It makes it a lot more fun to work on.

UDisc: Do you plan to try to profit from the game's success?

Wahlstedt: I'm not looking to make money from it, especially because it'd be tricky to do that in Sweden with tax laws and such. It would definitely be possible to do something like that, but it would change from being a hobby to something more serious. I'm trying to keep it casual. Operating costs are fairly low.

UDisc: What requests from players do you get most often, and are you working on making them a reality?

Wahlstedt: One of the top ones is people just asking for more courses, and I'm working on that. Local multiplayer—getting to play multiplayer with a group of friends—is also a really popular suggestion. That one would be a lot of work, but I'd love to add it, and it's on my list. 

UDisc: Is there anything else you wanted to add?
Wahlstedt: Yeah. If anyone out there with any kind of programming experience or who's even just interested in learning wants to help me with this, just reach out*. I'm really open to collaboration.

*You can reach Per Wahlstedt by e-mail at per.wahlstedt@gmail.com.