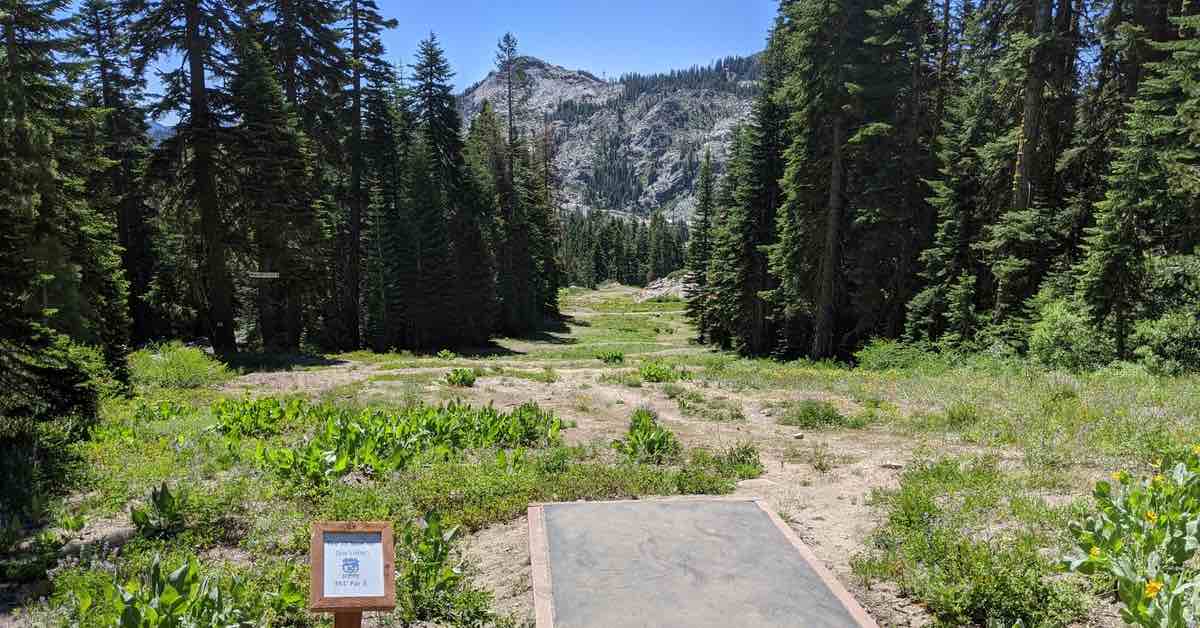 I, like many disc golfers, endure winter while eagerly awaiting warm weather and long days so I can once again embark on a disc golf road trip. I have taken a few within the last year: one from my home in Arkansas to Colorado, another to Gulf Shores, Alabama, and a couple of shorter trips. And I already have my sights on courses I'm hoping to visit this upcoming spring and summer.
But before I hit the road again, I wanted to see if other disc golfers with road tripping experience could teach me a thing or two about making the most of my trips and how to pick the right places to play from the over 11,000 disc golf courses in the world. Below you'll find the stories of some of those I spoke with as well as a list of the best tips for disc golf road trips I gathered.
The Tour de Rizbee: Father and Son Taste All of Disc Golf's Flavors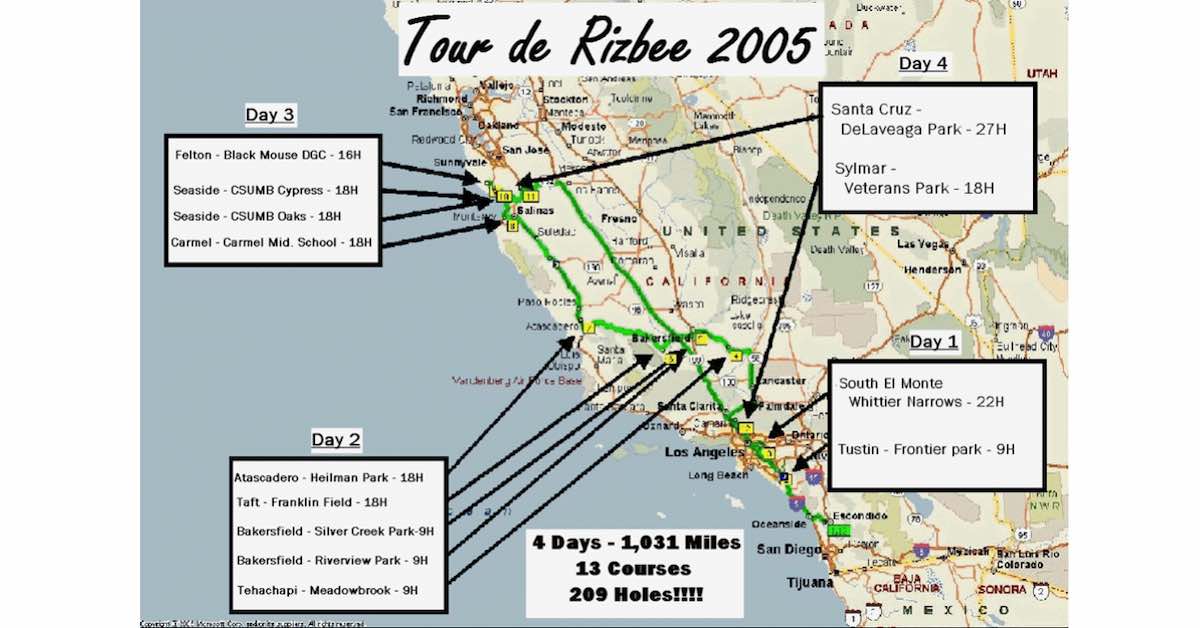 "My son and I started doing these road trips in 2004," reminisced longtime disc golfer Allen Risley, who, among many other things, is the father of pro A.J. Risley and creator of the first ever disc golf course directory.
From 2004-2008, Risley and his son took one extended trip a year to play disc golf together along well-planned routes filled with courses they wanted to experience. The trips occurred around the same time as the Tour de France, so the pair was inspired to call their own annual journey the "Tour de Rizbee" (a combination of Risley and Frisbee).
The first year they set out, they followed a plan to have a five-day-long adventure that took them to Flagstaff, Phoenix, Las Vegas, Los Angeles, and finally home to San Diego. This 1,100 mile/1,770 kilometer grand circle tour included eighteen different courses.

Throughout it all, the two kept up a friendly competitive spirit by having a prize in keeping with their Tour de France theme. Whoever won the most recent round got to wear a yellow jersey, which is what the leader of the famous bike race gets to wear.
"A.J. was only twelve the first road trip we made," Risley shared. "It was the end of July, so it was super hot everywhere we went. We just kept going. It was A.J.'s first time playing that amount of disc golf, so it really was a great father son bonding experience."
That first year was a success and Risley was excited to make it an annual tradition. Each year the planning, the battles for the jersey, and the time he got to spend with his son were savored treats – as was the chance to try out a variety of disc golf courses.
"A year or two into this, I knew disc golf was a lot like ice cream," Risley explained. "There are lots of flavors, all a little different, but all good in their own way. Courses change based on where you are; each place has its own character and qualities. One isn't better than the other. They all have something special you can enjoy."
The Competitive Couple: Road Trips with Tournament Destinations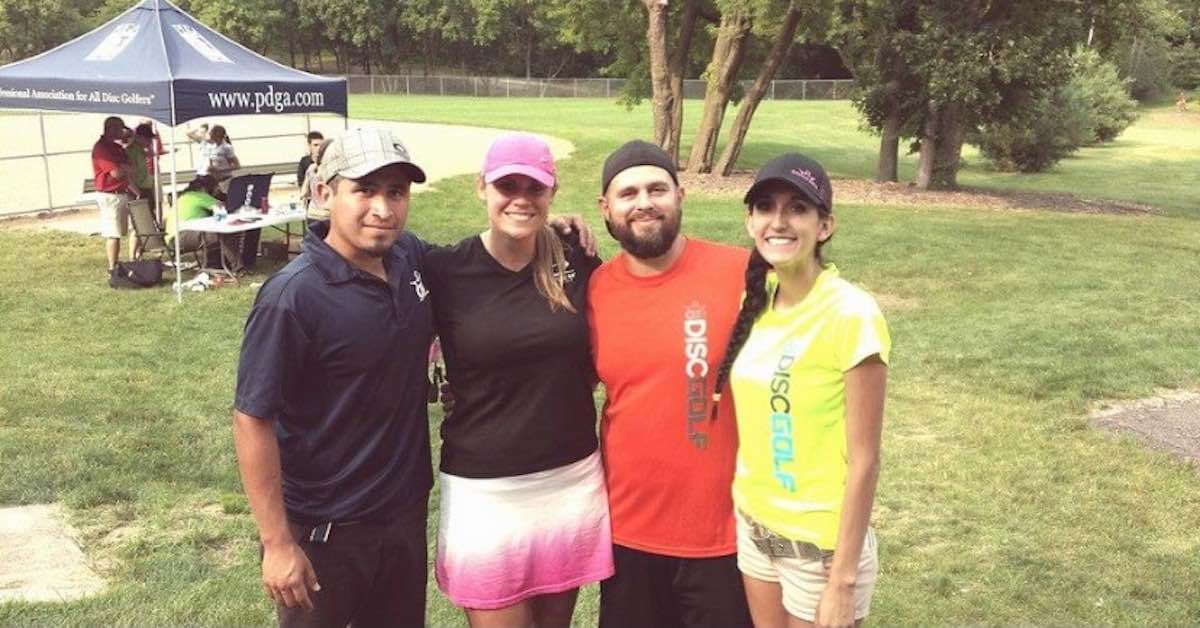 Hali Trevena and her husband have taken quite a few disc golf road trips over the years, the first while they were still just dating.
"I'm a big planner, so I like to plan ahead our exact stops," explained Trevena. "Having a plan for your travel so you can make time to see everything is a great way to start."
Trevena and her husband love competing in the Open and Open Women divisions of tournaments across the United States. The two often elect to drive to distant tournament sites so they can experience new courses along the way, take in the sights, and have other adventures.
When asked how she picks courses to stop at, Trevena said UDisc's disc golf course directory is her go-to resource.

"We look for 18-hole courses, especially ones that have a variety of hole types and terrain," Trevena said. "We search high ratings along the route."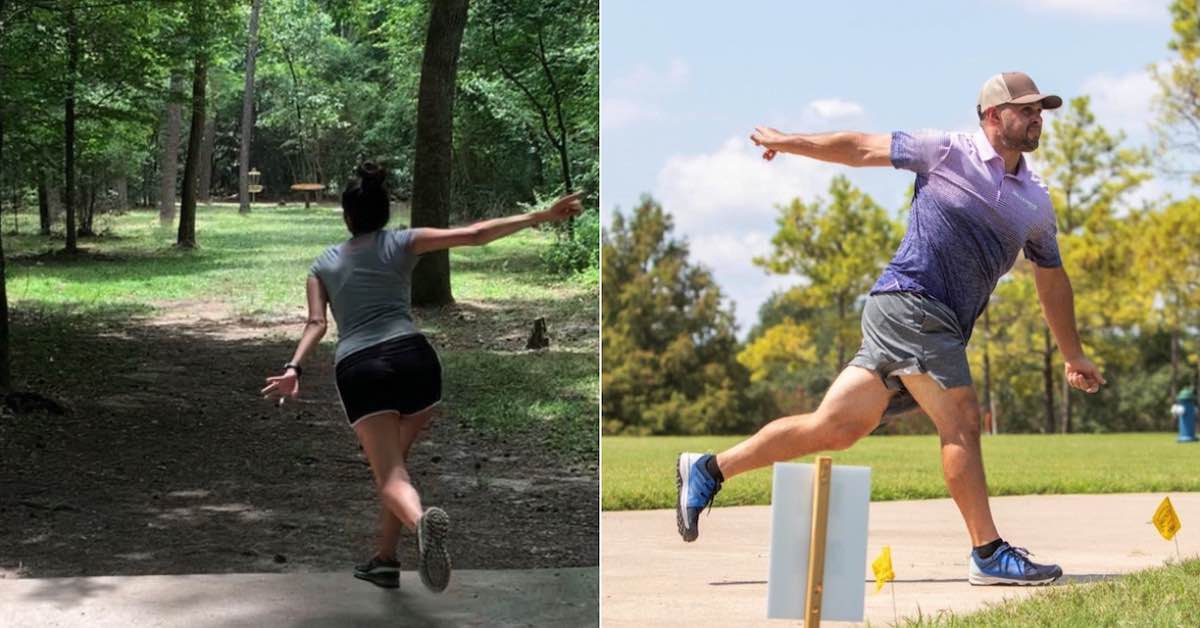 One of the longest road trips the couple took was from Texas to New York – 28 hours worth of car time. Along the way, they stopped at courses in Tennessee, Ohio, and Illinois.
"I love disc golf road trips because we can play a round a day and explore the cities," explained Trevena. "Plus, I've met so many people while traveling to play disc golf."
Behind the Lens: Photographing and Playing Disc Golf On Tour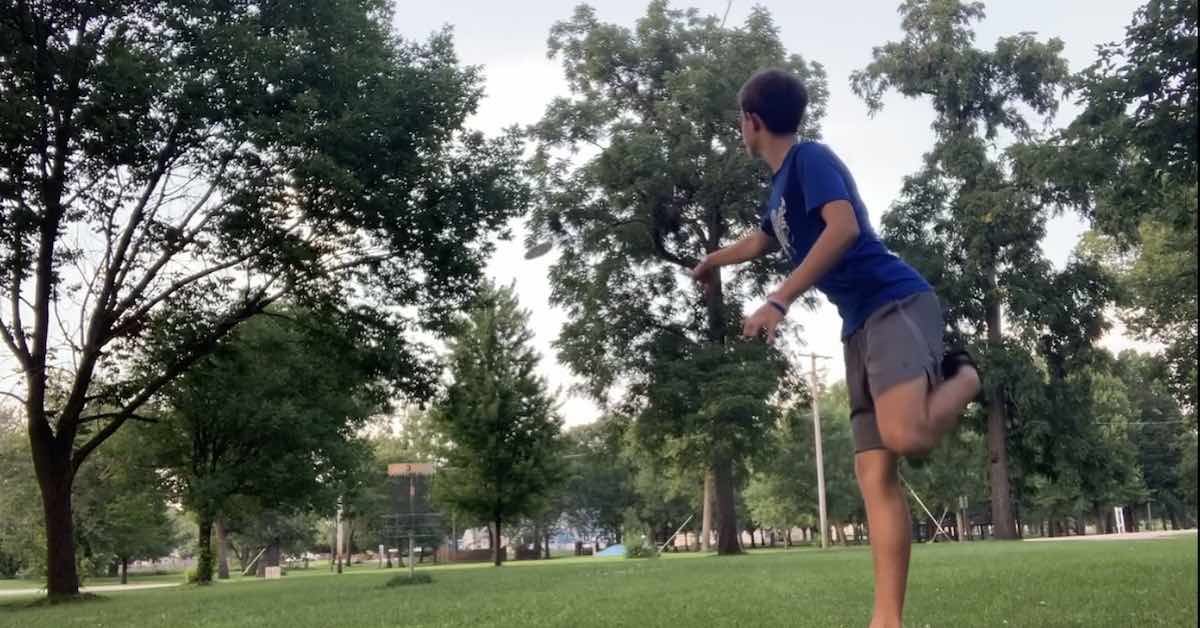 Ty Browning, photographer and editor for disc golf media outlet GK Pro (and former photographer for disc golf equipment manufacturer Prodigy in 2020), is extremely experienced in the art of disc golf road trips.
"Last year I was able to get to take pictures at every tour series event," Browning said. "I was also playing those same events. I'd tee off, play my round, then come back and take more pictures of the pros."
Browning loved the opportunity to play all of the professional tour courses, but he wasn't satisfied just playing those.
"When I'm driving to the next tour spot, I always scout out courses along the way to play," Browning said. "My rule [is] I can mentally handle driving about eight hours per day. I drive four hours then play disc golf, eat lunch, drive another four hours. Repeat. I can usually play disc golf in the evening as well. I reward myself for the four hours of driving by finding a cool course nearby."
Like Trevena, Browning looks for top-notch courses to plan his trip around.

"I look for courses along my way that look good enough to stop at," Browning explained. "But I'll go out of the way for courses that I've heard about. I'll detour an hour for a great course a friend told me about, for example. I love park courses and check for highly rated courses on UDisc."
Browning is excited to attend all professional tour stops again this year in his role with GK Pro. He will continue to play in some of the events and will certainly make time to stop at courses as he crisscrosses the nation.
Tips for Disc Golf Road Trips
Based on my own experiences and talks with these intrepid disc golfers, I came up with these tips for disc golf road trippers:
Know your destination and how long you want it to take to get there.

Whether it's a traditional vacation spot or a course on your bucket list, give your trip a little direction by knowing where you'll end up. Have a time frame for how long you have to make it there so you can plan your play time/drive time ratio accordingly.


Time your stops well.

When making your schedule, don't only think about how long something will take you to do but when you'll be doing it. For example, you might want to play wooded courses and avoid open ones if you plan to play around midday in summer. Want to explore a town's quaint downtown shops? Make sure you get there before they close for the evening.


Take a different route home.

Hit as many courses as possible by creating a grand circle tour.


Pack well.

Make sure to bring seasonally appropriate clothes, lots of water, sunscreen, and bug spray.


Check for ticks.

Given the landscapes where our sport is played, disc golfers should be keenly aware of if they're going to an area with high instances of ticks carrying lyme disease and take preventative measures and check themselves diligently if so.


Grab your favorite cardmate(s) and hit the road!

Resources for Planning Disc Golf Road Trips
Like Trevena and Browning mentioned, UDisc Courses is a great tool for people searching for disc golf road trip destinations, but that's not the only resource that could help you plan a journey. Here are some others you might like exploring: