The 2023 OTB Open disc golf tournament was from Friday, May 12 to Sunday, May 14. The tournament was a Disc Golf Pro Tour Elite Event.
In 2023, the much-debated two-meter rule was not in effect at the OTB Open.
The competition was at a much expanded version of Swenson Park's disc golf course in Stockton, California. The normal Swenson Park course is already one of the world's 10 best disc golf courses at an active golf course, but when the OTB Open comes to town, it takes up more acreage and the difficulty is amped up to test the world's best players. Learn more about it and how it stacks up against tracks at other 2023 Elite and Silver Events in our post with overviews and rankings of all of this year's DGPT courses.
Click or tap a section below to find out more about the 2023 OTB Open disc golf tournament: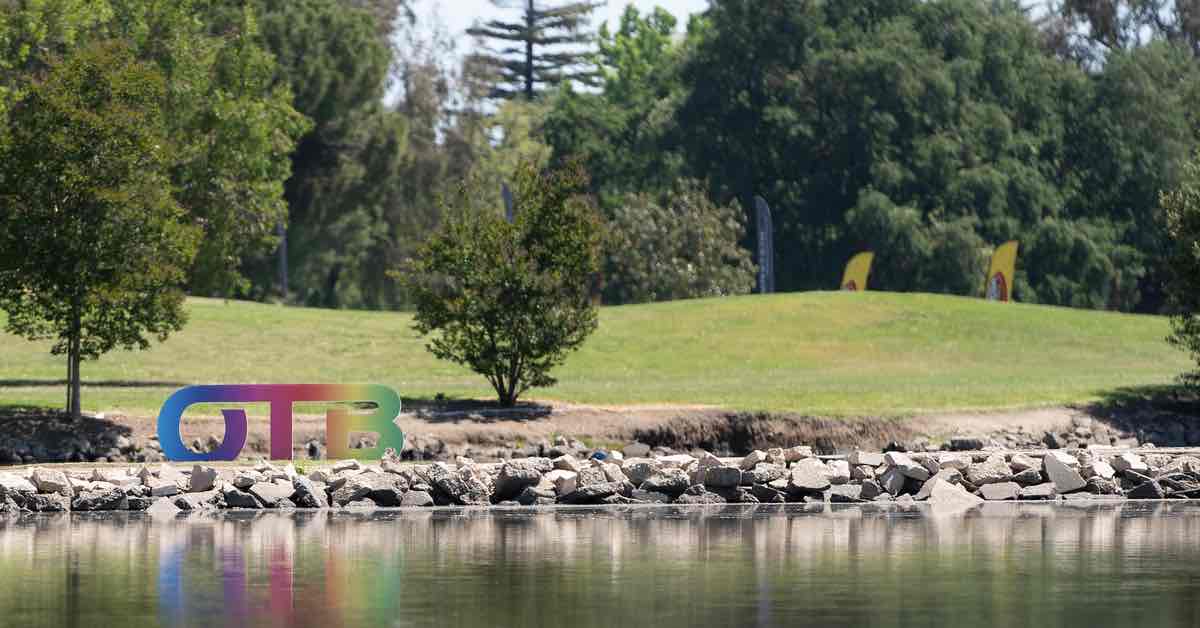 How to Watch the 2023 OTB Open Disc Golf Tournament: Live
You can watch archived live footage of the 2023 OTB Open disc golf tournament on the Disc Golf Network.
Unlike in previous years, final rounds of DGPT tournaments are not being streamed live for free on YouTube in 2023.
How to Watch the 2023 OTB Open Disc Golf Tournament for Free
You can watch the 2023 OTB Open disc golf tournament for free via JomezPro (FPO and MPO lead cards), Gatekeeper Media (MPO chase cards), and Ace Run Pro (FPO chase cards). All offer condensed, post-produced rounds on their YouTube channels.
Scores & Stats for the 2023 OTB Open Disc Golf Tournament
You can find shot-by-shot scores and in-depth stats for every round of the 2023 OTB Open disc golf tournament on UDisc Live for MPO and FPO.
2023 OTB Open Disc Golf Tournament Win Probabilities
Prior to the start of the 2023 OTB Open disc golf tournament, these are the players UDisc Live's pro disc golf Win Probability model gave at least a 2% chance to win in MPO and FPO:
On mobile, swipe left/right to see all columns.

These percentages were created prior to the start of the event and changed dramatically as the it played out. To see how, check out Win Probability on UDisc Live.

Note that Win Probability doesn't always match up with Disc Golf World Ranking because Win Probability takes into account how players have historically performed on holes of specific distances and difficulties and compares that information just to holes they'll face at a single event. That means the probabilities above related to how players' historical performances suggested they'd do just at the 2023 OTB Open whereas World Ranking is a broader assessment of past performance.
Who Won the Last OTB Open Disc Golf Tournament?
Emerson Keith (MPO, 23-under par) and Paige Pierce (FPO, 25-under par) won the 2023 OTB Open.
All Winners of the OTB Open Disc Golf Tournament
2023: Emerson Keith (MPO), Paige Pierce (FPO)
2022: Simon Lizotte (MPO), Paige Pierce (FPO)
2021: Eagle McMahon (MPO), Paige Pierce (FPO)
OTB Open Disc Golf Tournament History
The history of the OTB Open starts with a tournament of a different name: the San Francisco Open (SFO).

SFO splashed onto the disc golf scene in 2018: a brand new event on a brand new course that was part of the relatively new Disc Golf Pro Tour.
The disc golf course built on the Gleneagles golf course that hosted the SFO instantly became a tour hit following the inaugural event, and in 2019, the tournament returned to Gleneagles with a few minor kinks worked out and again pleased pros and fans alike.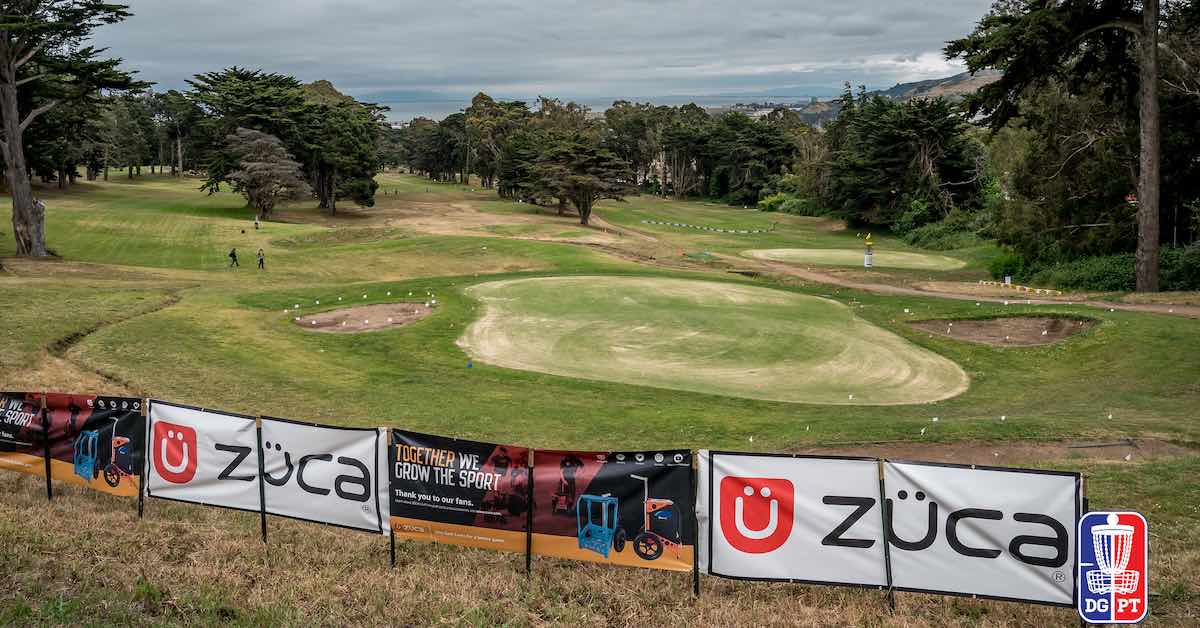 "We learned a ton in 2018, both what worked well and what didn't work well," said Shawn Mercy, a co-tournament director of the SFO and all OTB Opens. "That rolled over pretty well into 2019. We did try to do some additional things, but 2019 was pretty much a rinse and repeat though we did have the foundation of 2018 to go off of."

It may also interest some fans to know that the success of the 2019 SFO may have saved a fledgling DGPT from going out of business. Learn more in "History Of The Disc Golf Pro Tour, Pt. 3: 2019-2021."
The SFO crew was even more at ease and ambitious as they prepared to put on the third iteration of their event, but then COVID hit.
"We felt really good going into 2020," Mercy said. "We had two years of experience at that venue working with that course and running an event of this scale. We had pretty big plans to increase the scope of the event and felt more comfortable with the overall project. But that was cancelled."
Although the 2021 edition went off well, the pandemic forced some changes.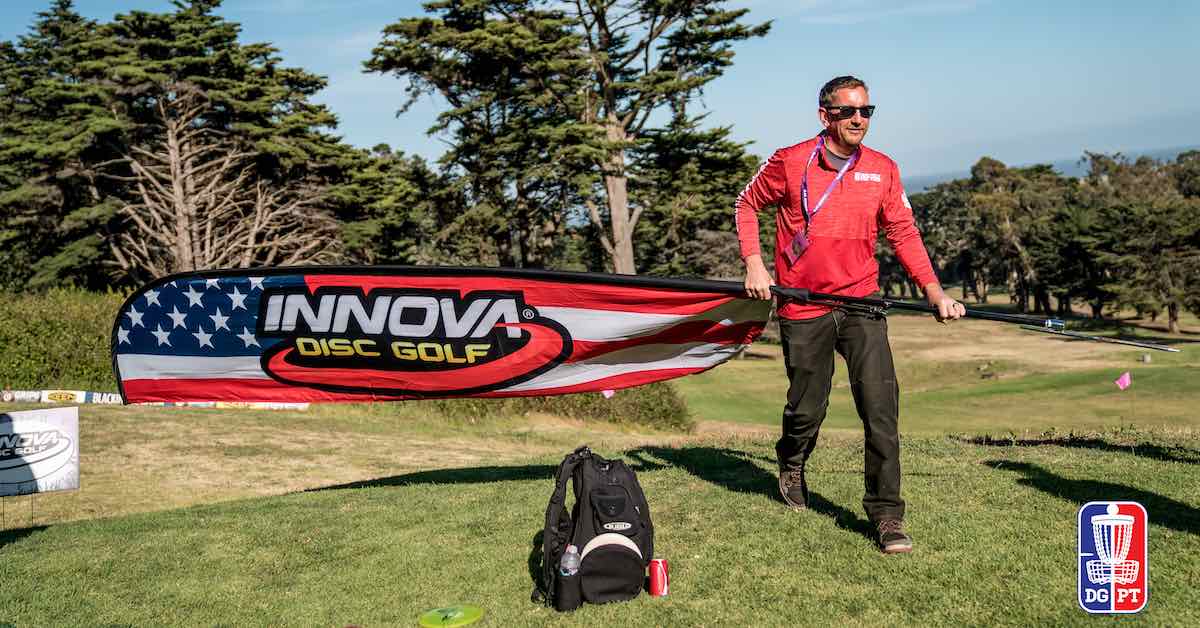 The most notable shake-up was the course. Though only two big events had been played there, Gleneagles had already become a favorite stop for many pros. But due to the COVID restrictions in the Bay Area, the event needed a new home.
When it was discovered that Gleneagles was no longer a viable option, Mercy and co-TD Sean Jack began looking at alternatives. Visit Stockton, which describes itself as an organization "charged with the promotion and marketing of the city of Stockton as a meetings, events, and travel destination," was part of the pitch to bring the tournament to Stockton.
"They've long been supporters of disc golf," Mercy said. "They basically came in and said, 'We'll help you out. What is it going to take to get you guys to come here for this event?' They were pretty aggressive in helping us with certain pain points, namely the cost of running it on a golf course."
With the support of the local community, Mercy and Jack decided on Swenson Golf Course because it had a strong cell signal for the DGPT live stream combined with access to 60 acres/24 hectares north of the course if needed for additional space. They enlisted the design help of Leonard Muise, owner and founder of Whirlwind Disc Golf and someone who knows a thing or two (or six, really) about installing disc golf courses on ball golf courses, to make it all possible. Muise also designed the disc golf course at Gleneagles.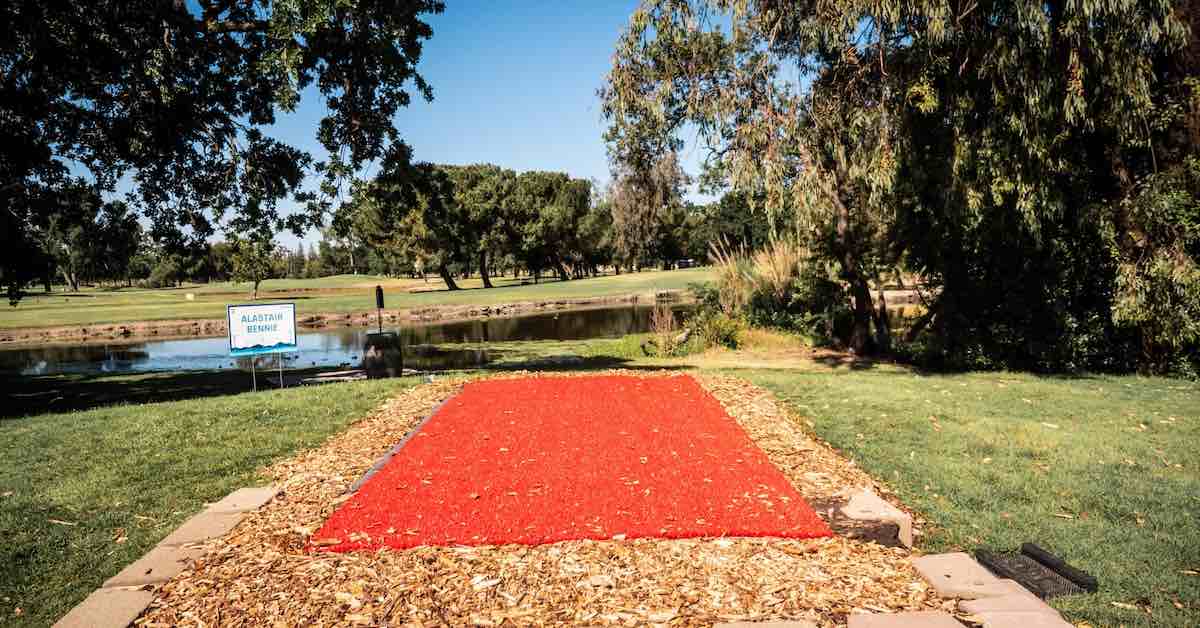 "We're good friends and have a good working relationship with Leonard Muise," Mercy said. "In my opinion, there is nobody better at course design for a specific purpose and given specific constraints. Once I found out we had about an extra 60 acres, there was no doubt in my mind Leonard was going to be able to find a championship-level course out there."
In a perfect coincidence, Stockton is home to Only The Best Discs (OTB Discs), a disc golf retailer whose popularity had boomed the previous year due in part to investing heavily in advertisements on disc golf media and sponsoring a popular Skins Match series filmed and released by GK Pro.
As a local presence, OTB was already in talks with Mercy and Jack to sponsor the 2021 tournament and beyond, but the decision became even easier with the shop right up the road from the 2021 tournament site.
In 2022, the OTB Open was back at Swenson, but the course had undergone an extensive redesign. According to an interview with Jack and Mercy with Ultiworld Disc Golf, concerns about providing spectators a better experience as well as having permission to use the entire golf course for the 2022 event led to only five holes from 2021's layout being reused. The thirteen new holes were also designed by Muise. 

The 2023 changes weren't as drastic, but in MPO, the 842-foot/257-meter par 4 hole 1 was split into two holes, and 2022's hole 16 was eliminated to accommodate the addition. In FPO, there were a few new pin placements meant to optimize scoring.
Natalie Ryan Case: Where Does It Stand & What's It About?
Natalie Ryan is a transgender woman athlete who is fighting PDGA and DGPT restrictions barring her participation in the FPO division at disc golf's highest-level professional events. A lower court decision allowed Ryan to compete in the first round of the 2023 OTB Open while, after an appeal, a higher court's decision barred her from participating in the event's other rounds.
Ryan had two wins and finished ninth in tour points in the FPO division of the DGPT in 2022. During that season, PDGA and DGPT rules allowed transgender women to compete in FPO if they A) had undergone removal of testosterone-producing organs or B) had suppressed testosterone levels below 10 nmol/L for at least 12 consecutive months.
A change in Professional Disc Golf Association (PDGA) policy announced in December 2022 banned, in essence, any transgender woman athlete who had undergone male puberty from competing in the FPO division at top, though not all, disc golf events the Association sanctioned starting in 2023 regardless of the status of the athlete's transition. The DGPT changed its policy to mirror the PDGA's. The new restrictions ended Ryan's ability to compete in FPO on the DGPT.
In early 2023, Ryan filed a lawsuit alleging the policies not allowing her to play in FPO at a DGPT competition in California were discriminatory under that state's law. Shortly before the start of the 2023 OTB Open, Ryan's lawyer, Brian Sciacca, filed a motion for a restraining order that would force the DGPT and PDGA to allow Ryan to compete at the event in Stockton, California.

Originally, a District Court judge granted the restraining order, which allowed Ryan to play in the FPO division at the 2023 OTB Open. The decision was about reverting to conditions under 2022 PDGA and DGPT policies as it appeared their new policies could be considered unlawful in California. 
Ryan then competed in FPO during the first round of the OTB Open on May 12, 2023.
Later that day, the DGPT won an appeal against the District Court's decision in the Ninth Circuit Court of Appeals. Notably, the appeal was won due to the Ninth Circuit's view that the District Court didn't have jurisdiction to grant a restraining order against the DGPT in this matter. The appeal was not won on grounds related to whether DGPT policy was discriminatory or not. After winning the appeal, the DGPT banned Ryan from further participation in the 2023 OTB Open's FPO division.