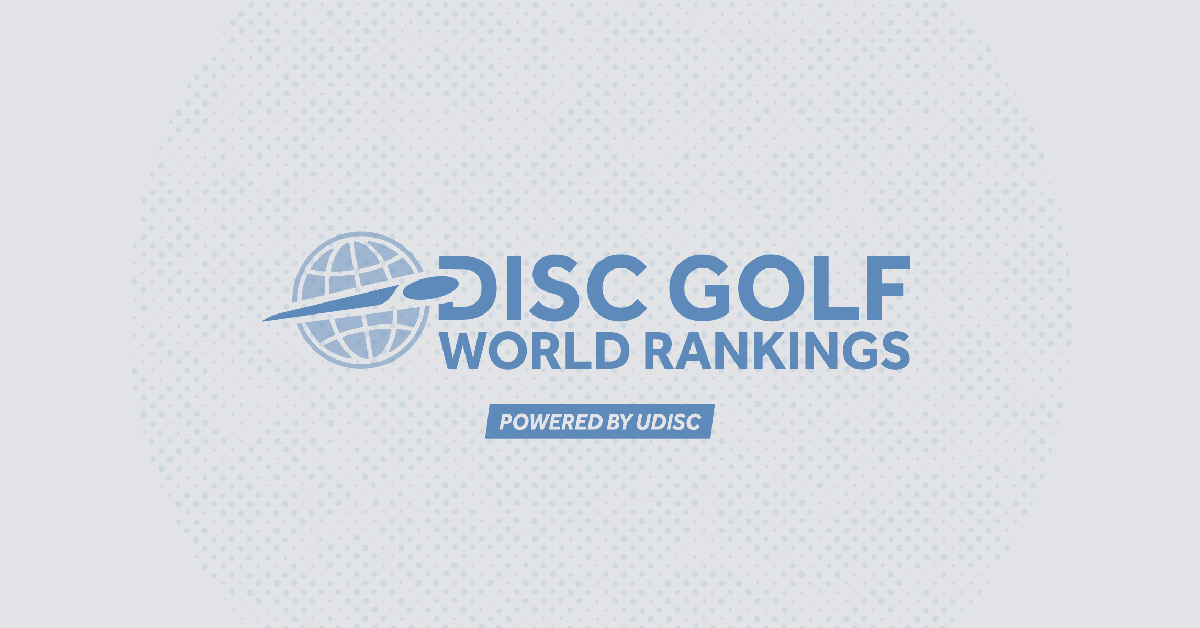 Last summer we published the Disc Golf World Rankings powered by UDisc to give fans a way to track who the best disc golfers in the world are. While players spent the offseason resting and fine-tuning their games, we spent it looking at how our disc golf world ranking system performed in 2021 and testing out ways to improve it.
The basics of the system remain the same, and you can read about those in the posts "Introducing Disc Golf World Rankings" and the more in-depth (i.e., more math-licious) "How Disc Golf World Rankings Work" that we published last year. However, we have made some subtle but important alterations.

Below you can read a simple overview of what we tweaked and why we tweaked it. And don't despair fellow lovers of stats: We plan to publish a more detailed look at these updates later this year.
Disc Golf World Rankings 2021: Things Got Volatile
When we developed the Disc Golf World Rankings system last year, we tested 100 slightly different variations for both the MPO and FPO divisions. We chose the one for each division that optimized how well the world rankings predicted which disc golfers would finish in the top 10% of the field at the next event. While accuracy of the system is certainly important, we realized there was another competing factor that we needed to take into account: volatility.
Volatility refers to how much the world rankings list changes from tournament to tournament. Does a poor finish at a single tournament from Paul McBeth drop him outside the top 10? Does one amazing showing from an underdog catapult them from outside the top 100 and into the top five? If the answer to either of these questions is "yes," that's evidence of a volatile ranking system.
While we didn't observe anything as drastic as those two hypothetical situations, there were some indications that the system was more volatile than we would like. In particular, a strong performance from a player further down the world rankings list could improve their ranking by a remarkable amount – more than made sense qualitatively.
Disc Golf World Rankings 2022: A Good Trade
Since the end of last season, our data science team has been doing the math and running a lot of simulations using slightly tweaked World Rankings formulas and historical data to discover the best way to reduce volatility while maintaining the rankings' many strengths in other areas.

Fortunately, their hard work found a very precise sweet spot that trades a minute amount of historical accuracy for a very noticeable reduction in volatility. It's a trade we've opted to take in 2022, and this year a few surprising tournament results shouldn't shake up the rankings as much as they did last season.

Like we said earlier, we plan to release a deeper look into these changes at a later date. If you're desperate to learn the precise numbers and calculations behind the trade, know that they'll be public fairly soon.
Keep Up with the World's Best Disc Golfers
We firmly believe these updates are a further improvement to the best system for ranking the world's top disc golfers, and we plan to keep working to make it even better.
The Disc Golf World Rankings update as soon as the world's most prestigious disc golf tournaments come to an end, so every time an event concludes, updates to your favorite MPO and FPO players' ranks won't be far behind.