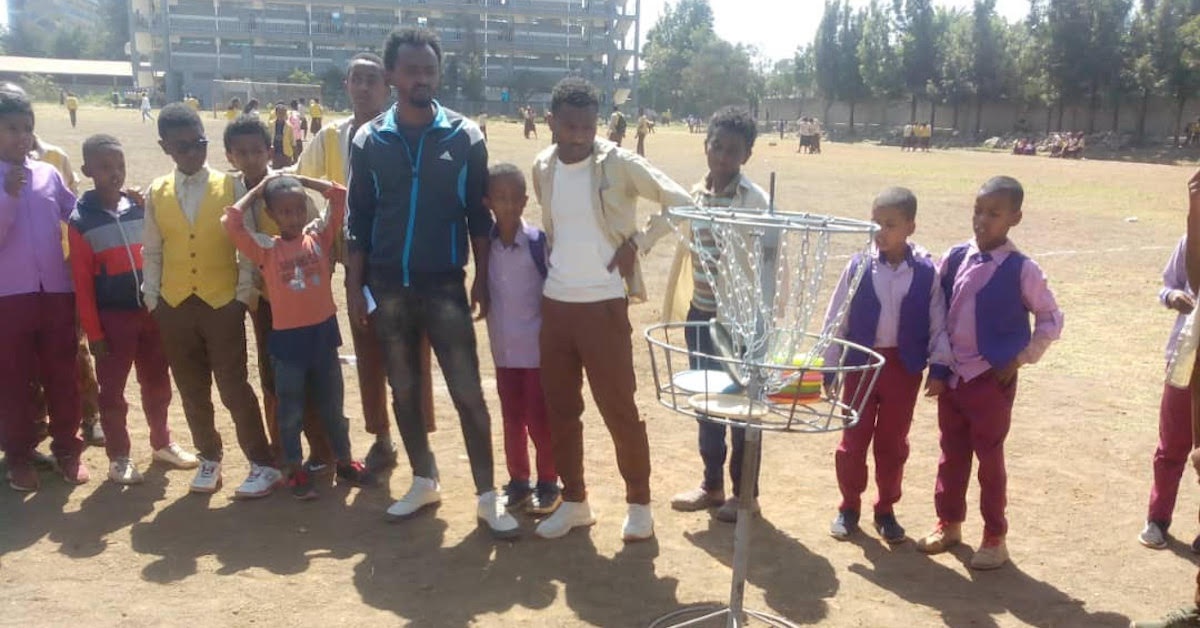 If you happened to be playing with Ras "Teddy" Tewodros at his home disc golf course in Stockholm, Sweden, you might witness something strange.

"When I'm on the course, I can be on hole 3 and there's somebody running from hole 5 with a disc, and they say, 'Hey, Teddy, I have this one; take it,'" Tewodros said.

Sometimes this scene repeats itself so often during a round that Tewodros can't fit the extra discs in his bag anymore.

The reason for this is that Tewodros is the founder of the disc golf-focused charity Disc to Africa, which has already helped thousands of African children learn about and play disc golf at school. In quick order, it has gone from a dream of Tewodros' to a fully-registered charitable organization with multiple board members working towards greatly expanding Africans' access to the healthy, low-cost recreation disc golf provides.
Origins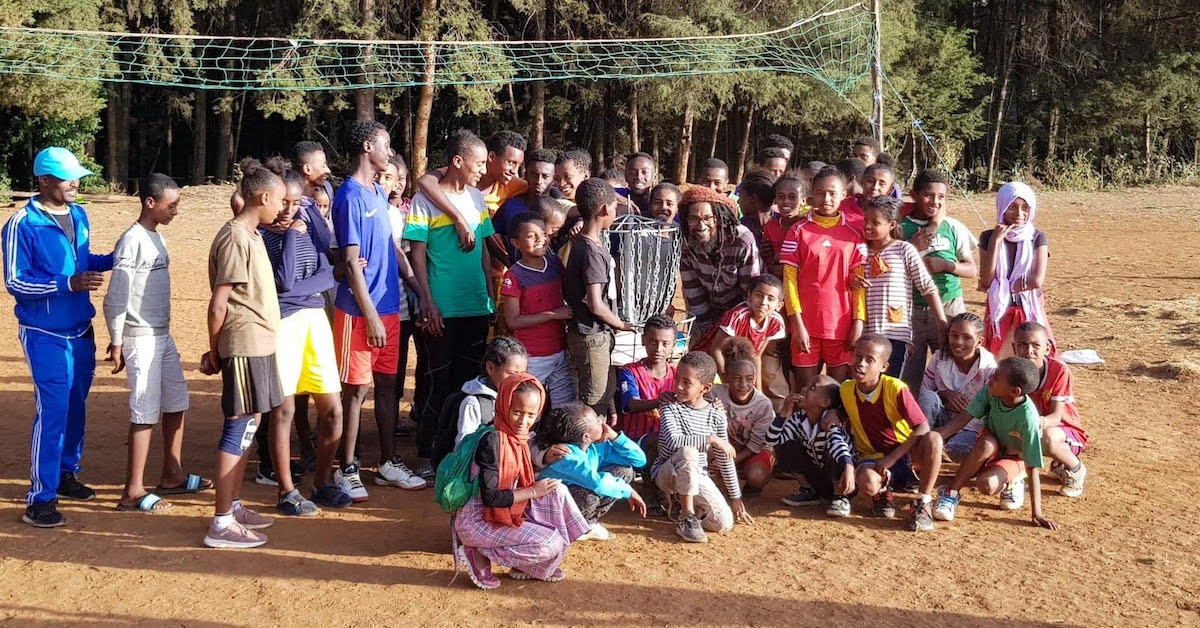 Tewodros is a native Ethiopian living in Sweden and first encountered disc golf because Stockholm's Järva DiscGolfPark is in the neighborhood he now calls home. He began playing there, quickly became obsessed with the sport, and believed that other Ethiopians might find the same joy in disc golf that he did.

Shortly before making a trip back home to Ethiopia, that conviction led Tewodros to ask Järva co-owner Mats Löf if he'd be willing to donate some discs that Tewodros could give to potential new players in his home country. Löf was so enthused by the idea that he gave Tewodros 30 discs to take with him.

When Tewodros arrived, he quickly came to the conclusion that in order for those discs to have the effect he wanted, he would need to be very intentional with how he distributed them.

"The first disc I gave away was to a kid in the street who was playing with nothing," Tewodros said. "But at the same time, I realized giving them away that way wasn't going to make an impact, so I started looking for a school that would take care of the discs."

The logic was that a school could reuse the discs again and again with masses of students during physical education classes or play time, introducing many more people to the sport than if the discs had been given to individuals.

Tewodros found a school interested in taking the discs and made a video of the students playing with them that Järva posted on its Facebook page.

"When I got home after three weeks of vacation, there were 120 discs waiting for me," Tewodros said. 

These discs had been donated by the other co-owner of Järva, Jonas Löf (brother of Mats). Such generosity convinced Tewodros that a more ambitious project for bringing disc golf to his homeland could be a success. Thus, Disc to Africa was born.
First Growth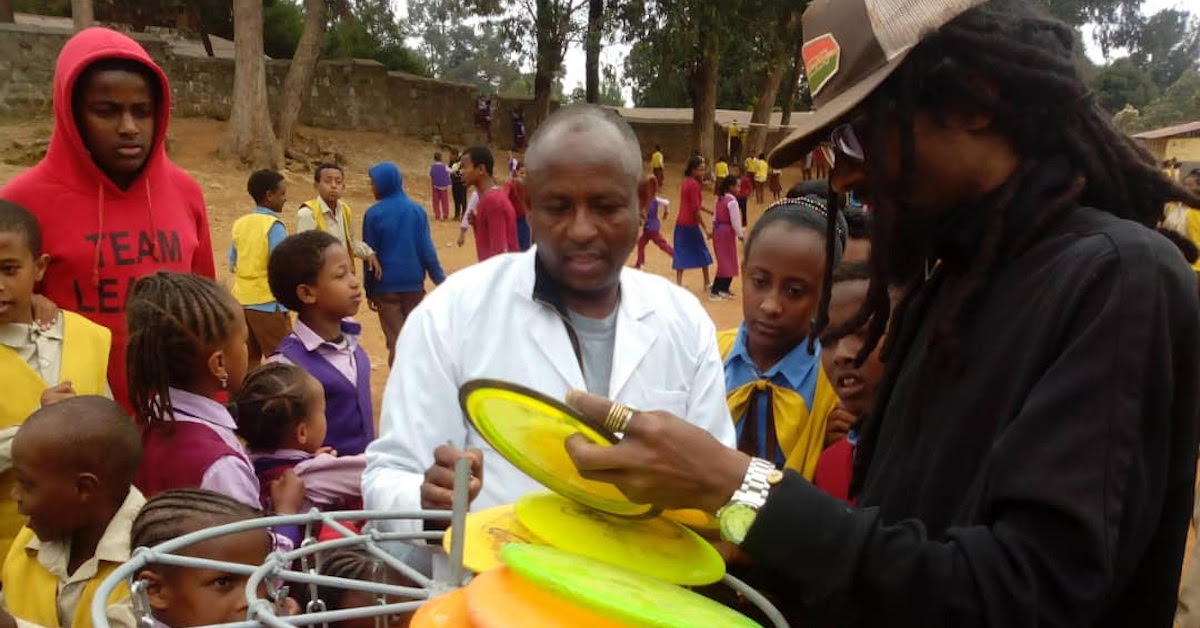 Disc to Africa's first real project was in some ways a larger-scale version of Tewodros' initial one. He and friend Daniel Bareirro contacted Ethiopian schools to see if they would be interested in receiving free discs in exchange for introducing students to disc golf, which Disc to Africa would teach instructors how to play.

But it wasn't just discs Tewodros wanted to donate this time. He also made contacts that could manufacture baskets in Ethiopia for the price of about $100 USD each.

In the end, Tewodros and his associate made deals with 10 schools they would donate discs and—in most cases—baskets to, with each one signing a contract saying they would take care of the equipment donated to them and could also receive more in the future if student interest merited it.

Fundraising efforts allowed Disc to Africa to commission the creation of eight baskets and have 200 discs on hand for donation. That equipment reached schools when Tewodros and Bareirro visited Ethiopia six months after Tewodros' first trip there with disc golf discs.

They often visited schools twice during this time, and Tewodros said the progress some students were making was amazing. He said tears came to his and Bareirro's eyes when they thought about how good the students could already be had they played disc golf from an even younger age.
Expanding the Mission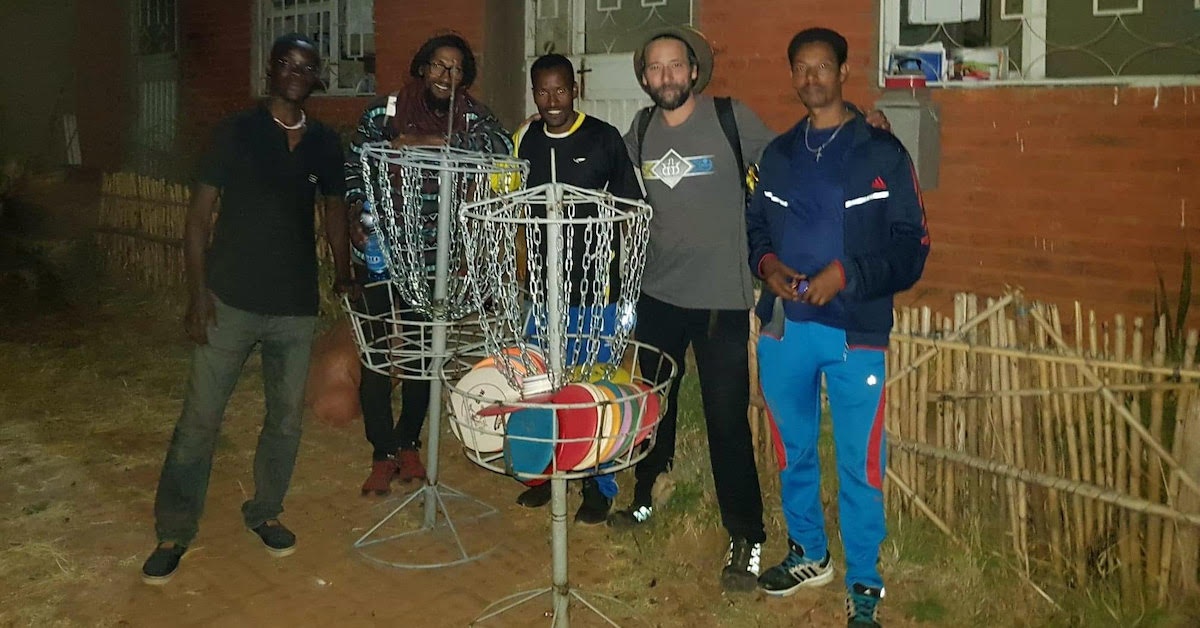 While the growing team involved with Disc to Africa are extremely proud of what they've accomplished so far and plan to continue adding to the number of schools they work with, they also have hopes for the organization to do much more.

One plan is to set up an online platform resembling a disc golf-focused Kickstarter.

"Say there's an American who would like to donate discs and somewhere in Zimbabwe that wants discs; we could help them send those discs to Zimbabwe," Tewodros said, giving an example of the model he has in mind.
Another goal is to expand a relationship the organization has developed with the Ethiopian National Association of the Deaf that began after a group at one of ENAD's centers saw Tewodros teaching disc golf at a neighboring school. Tewodros said ENAD is interested in both promoting disc golf as a deaf-friendly game and teaching those it serves to manufacture disc golf baskets that they can sell to local communities.
Perhaps the most ambitious project Disc to Africa is undertaking is one that they hope will bring new permanent disc golf courses to various African nations.
Mining operations are by law supposed to revitalize areas they mine in Africa. Disc to Africa is in talks with companies that own sites in multiple countries about giving the land to them to turn into disc golf courses. Tantalizingly, Tewodros said that if one of these negotiations bears fruit, Mats Löf, co-designer and landscaper behind Järva, the world's #1 disc golf course, has agreed to help develop the new African course.
A Community Effort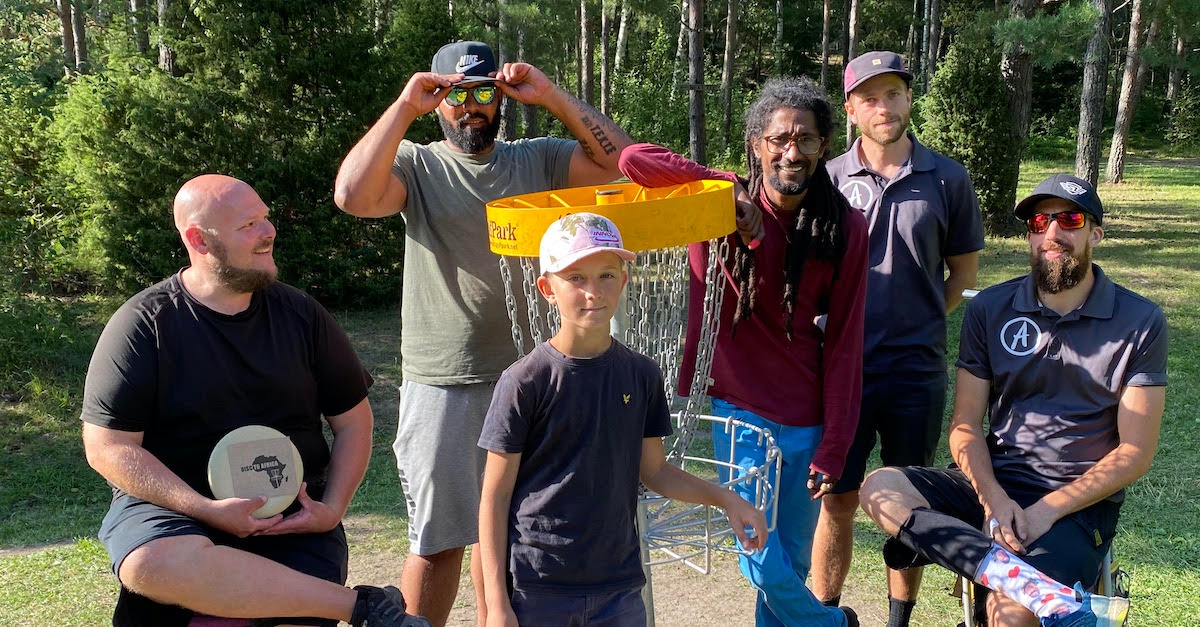 Disc to Africa's current and future success relies on disc golfers and disc golf communities across the world supporting the organization. One way Disc to Africa has made supporting it fun is by creating a disc golf tour in Sweden. Players get to enjoy a series of five tournaments that culminate at Järva, and the money they pay to compete supports Disc to Africa's pursuit of its goals.

Tewodros said that since they started the tour last winter, there has been a steady increase in participation thanks to the hard work of the Disc to Africa team.

Additionally, some businesses have already donated to the organization, including New Zealand's RPM Discs, disc golf apparel company Wicked Aces, and The Hoot Disc Golf Course.

For more information about Disc to Africa and how you can support it from anywhere in the world, like their Facebook page, which you can find here.