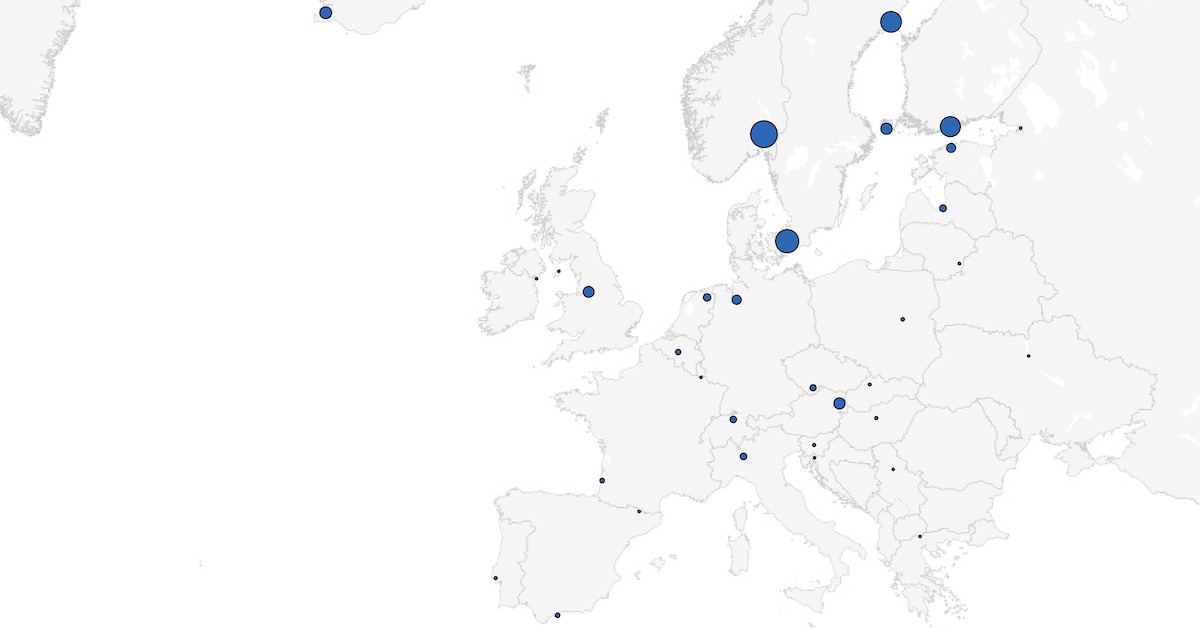 Two weeks ago, we revealed the most popular courses in each U.S. state from 2020. Today, subbing in countries for states, we're giving Europe that treatment plus a little bit more: Along with each country's most popular course, we're giving a shout out to its best course, too.
What's the difference, you ask? We defined a country's most popular course as the one that had the most rounds logged by disc golfers on UDisc in 2020. Its best course was the one with the highest average rating (see a note about this in the bullet points before the list).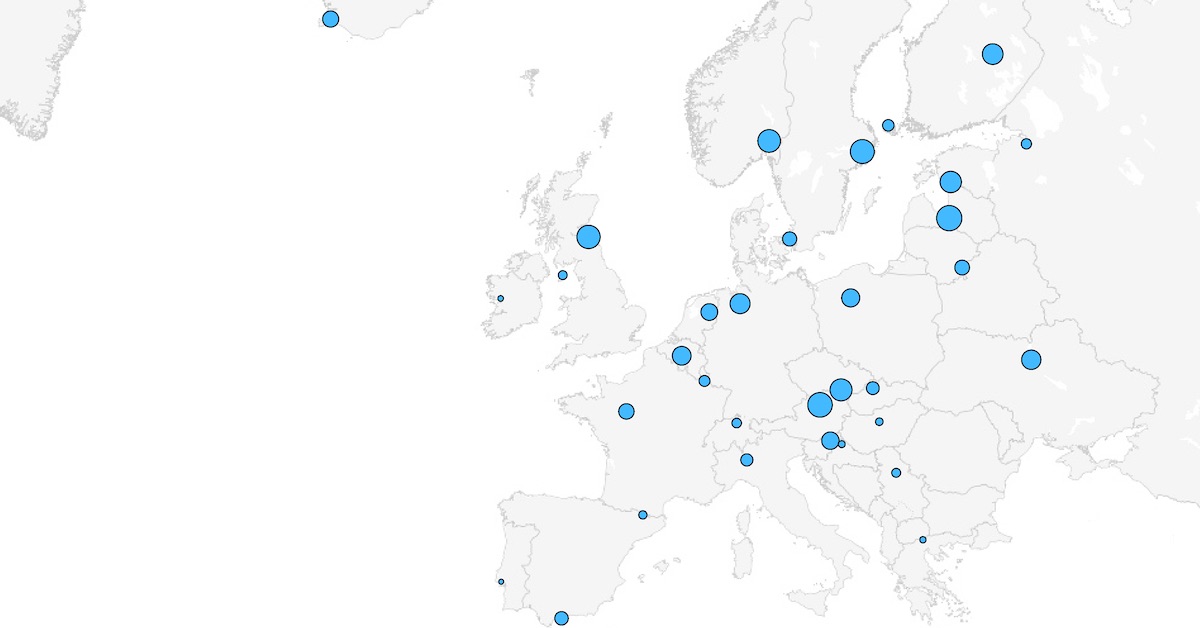 Before we get to the full list, though, we discuss a few noteworthy topics that came to mind while we put this list together.
Northern Europe Continues Its Rise
There are some good arguments for the U.S. being the world's disc golf capital. For example, it has more disc golfers by sheer numbers than anywhere else, the same goes for courses, and it's the birthplace of the modern version of the sport. However, northern Europe is putting together plenty of great counterarguments.

In a piece we released earlier this year looking at which countries had the most disc golf courses per capita (number of courses in relation to a country's population), the U.S. didn't even make the top five. It ranked just seventh – behind six northern European countries.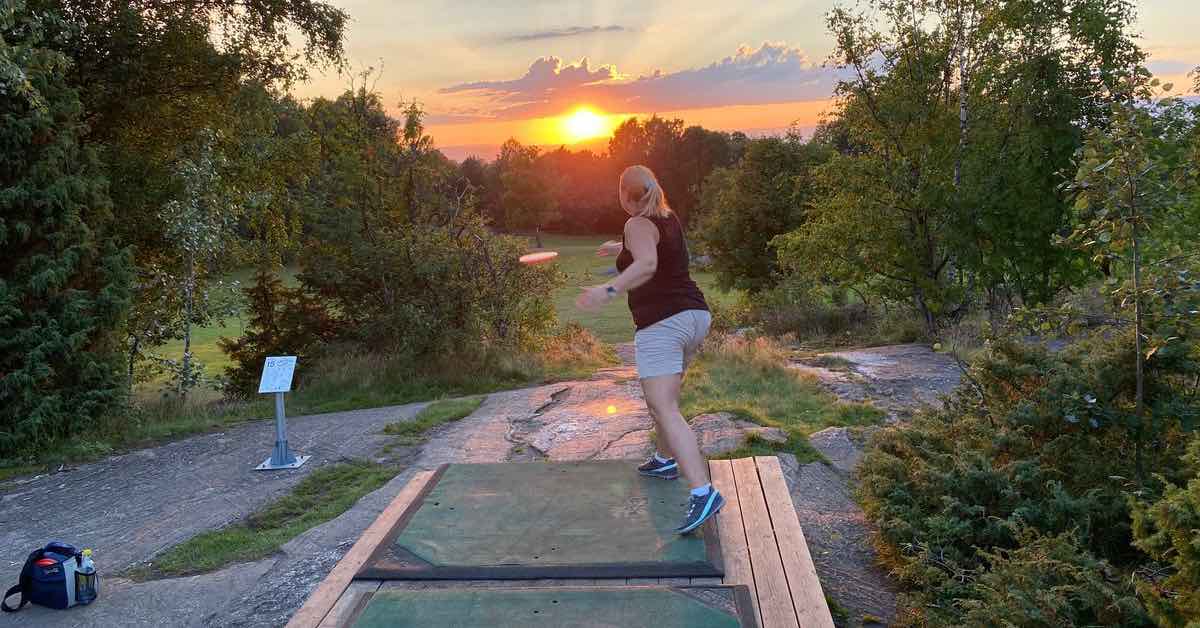 And there's another stat from this year that stood out to us, too: Of the top 10 most played courses in the world in 2020, nine were in northern Europe. This is up from six back when we last looked at Europe's most popular courses in early 2019.

The United States' most popular course, Morley Field in San Diego, was a distant third to both the world's number one and two courses: respectively, Ekeberg Frisbeegolfbane in Oslo, Norway, and Valbyparken Disc Golf in Copenhagen, Denmark. Though it should be noted that California's strict lockdown measures during the pandemic had plenty to do with the difference, there were 39% more rounds played at Ekeberg and 14% more at Valbyparken than at Morley in 2020.

You can take a look at the full top 10 below:

THE WORLD'S TOP 10 MOST POPULAR COURSES: 2020
Rank
Course Name
Country
City
1
Ekeberg Frisbeegolfbane
Norway
Oslo
2
Valbyparken Disc Golf
Denmark
Copenhagen
3
Morley Field
U.S.A.
San Diego
4
I20 Disc Golf
Sweden
Umeå
5
Puolarmaari
Finland
Esbo
6
Slottskogen
Sweden
Gothenburg
7
Ølberg Frisbeegolfbane
Norway
Ræge
8
Talin Frisbeegolfpuisto
Finland
Helsinki
9
Järva Discgolf Park
Sweden
Stockholm
10
Holmenkollen DiscGolfpark
Norway
Oslo
Though the populations of the northern European nations that dominate that chart are relatively small, it's clear that they're playing disc golf in droves. If that trend continues, it might not be long before disc golf is a true mainstream sport in Europe's northern reaches.
Thinking of Järva
In the list in the previous section of the world's top 10 most popular (i.e., most played) courses, you'll see Järva Discgolf Park in Stockholm, Sweden, in ninth. Though there is one Swedish course ahead of it by play count, there's currently no course in the world ahead of it by rating. As we revealed last year in our countdown of the World's Best Disc Golf Courses, Järva is the best place to play disc golf in the world.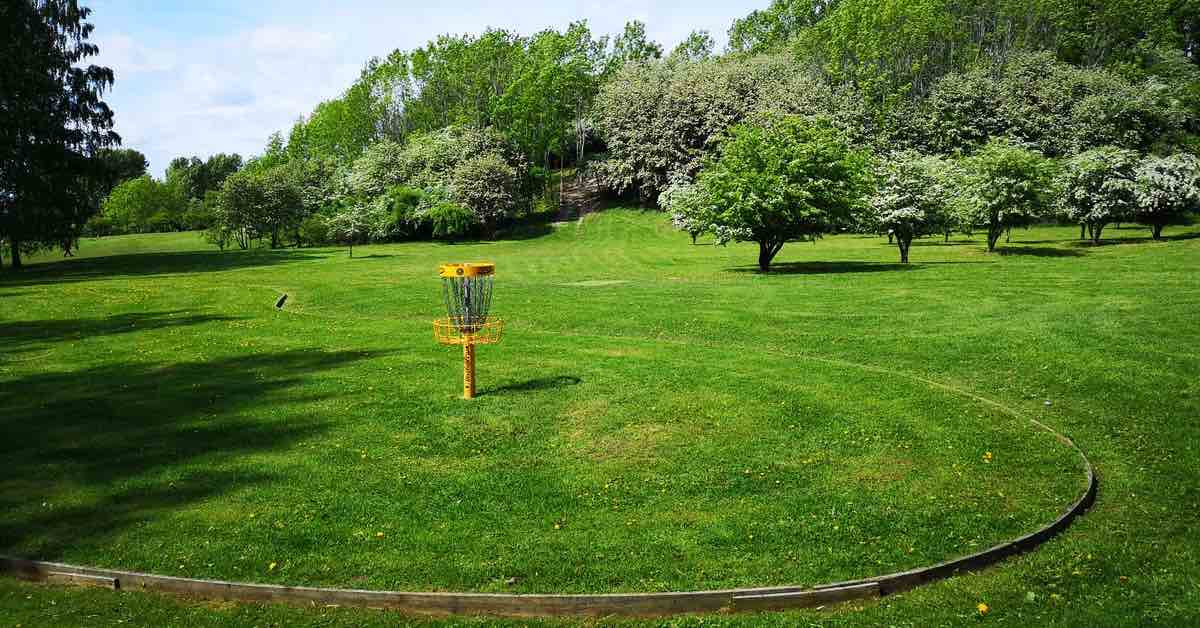 The reason we bring this up is that despite its runaway success, Järva's future is far from certain. In brief, the city of Stockholm wants to build a new cemetery, and it has chosen the area of land where Järva sits as the site for it. We hope to publish a more in-depth update about the situation soon, but we have heard from one of the co-owners of Järva that they've already had to pull some baskets (though no construction has officially begun).

Taking a look at this year's stats for Järva made us wonder even more about why Stockholm has settled so firmly on Järva as the site for a cemetery. Again, it's the world's (and therefore also Sweden's) best disc golf course and was played more than all but eight of the world's 11,000+ disc golf courses in 2020. Beyond that, it is a popular, beautifully maintained green space (free to those not playing disc golf) that people enjoy visiting in a very urban part of Stockholm that is often characterized as disadvantaged and troubled.
Familiar Faces
On a happier note, it brought back some good memories for us to see some of the countries and courses that are on the list this year.
For example, we reported on the Åland Islands' disc golf experiment of building 16 courses in just a few months to attract tourism back in July. And the stats show the experiment is working.
You'll see in the full list of Europe's best and most popular courses that the islands' most popular course was played more times than courses in Vienna, Bremen, and Manchester. Why is that impressive? The Åland Islands are a nation of under 30,000 people. For scale, Vienna's population is around 1.9 million, Bremen's is 569,000, and Manchester's is 553,000.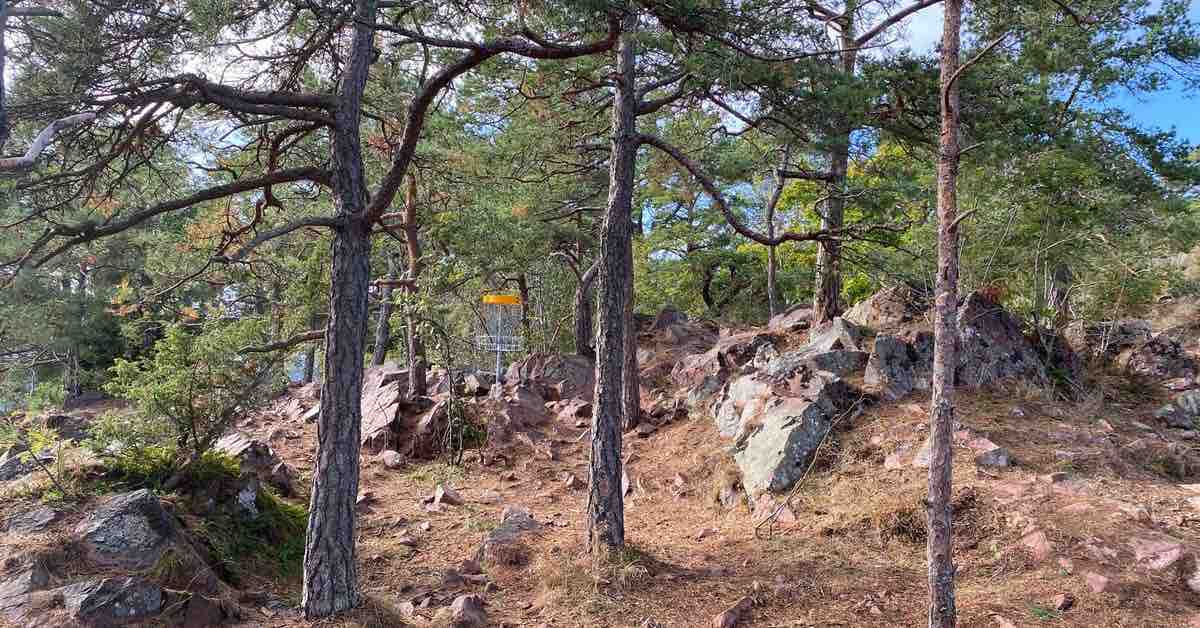 Another number that stood out to us is this: one. That's the number of disc golf courses in Serbia. But we actually did a story on the disc golf scene in Serbia back when that course was just an ambition.

If you're interested in some other European coverage related to what you'll find on the list in the next section, try these articles out:
The Best & Most Popular Disc Golf Course in Each European Country

Before we reveal the full list of the most popular and best course in each European country, we'll fill you in on a few important things to know about it:
As we said before, "most popular" means "most played" and has nothing to do with course quality.
The order countries appear was determined by the play counts of their most popular courses. The higher the play count, the sooner the country appears.
The "best course" category does not purely reflect the current ratings of courses visible in the UDisc directory. We factored in the number of times a course had been rated to avoid a course with a small number of high ratings from locals ending up in a top spot nationally.
Some countries have only one course, making that course the most popular and best by default. Those countries are indicated with a star next to the country name.
Countries with no courses in the UDisc directory were omitted.
If you want to learn more about any course, just click on its name to see its page on UDisc Courses. To see other great disc golf courses in any country, just click the country's name to take a look at its UDisc Places page, which is akin to a disc golf-focused Trip Advisor page.
Now, here are the most popular and best disc golf courses in each European country: