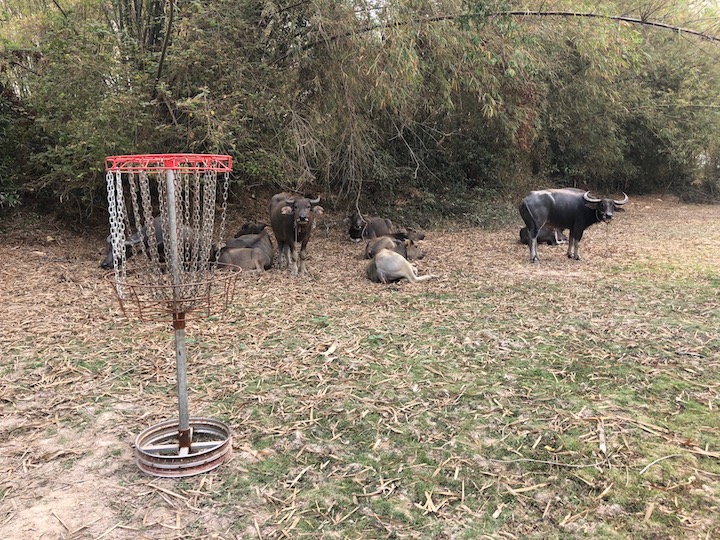 You could say Michigan native Jacob Neff's dream to build the first disc golf course in Cambodia began like this: "One day while in Bangkok and not feeling well, I found myself in a hospital waiting room."

Despite its unlikely origins, it's a dream that Neff has followed through on, and the first ever course in Cambodia (currently nine holes) was registered on UDisc on April 4, 2019.

The city where the course is located, Siem Reap, is in in northwestern Cambodia and has a population of about 140,000. It is best known for its proximity to Angkor Wat, a temple that's part of an enormous complex that was constructed in the 12th century and is considered by UNESCO's World Heritage Center to be part of "one of the most important archaeological sites in South-East Asia."

In this historic area, Neff is hoping that the course he has built on the land he now calls his home will grow the sport locally as well as attract international visitors. 
From Michigan to Cambodia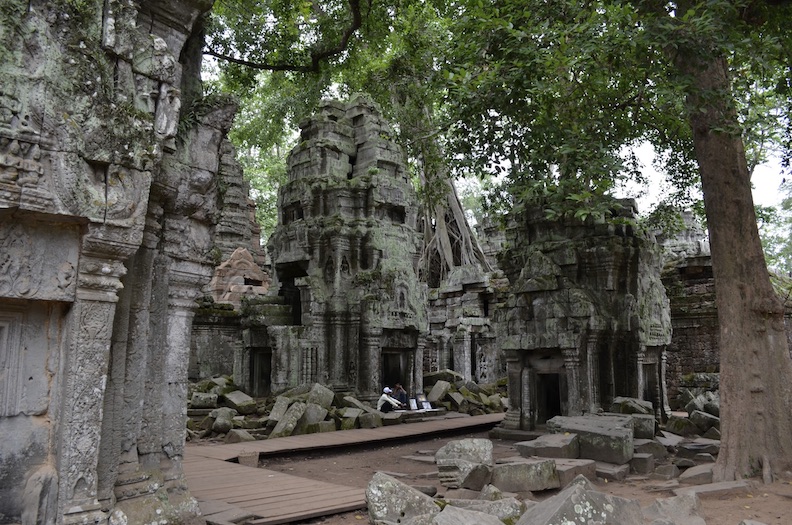 Judging by the story Neff told us, it's pretty clear that wanderlust and a hunger for the new was a staple of his early adult life. Neff moved from his Michigan home to California, starting out in Huntington Beach (just south of Los Angeles). He then went north to Big Sur and, after what he said were "a few years of being quite nomadic," he settled again even farther north in the small California town of Weed.

One of Neff's interests that grew during this time was disc golf. Though he had played as a teenager in Michigan, he said he "really got the itch" after moving to Huntington Beach—which some may recognize as the hometown of four-time World Champion Paul McBeth. Throughout Neff's wanderings across the Golden State, he continued to play and discover courses.

The other passion Neff found during this time was more exotic.

"In the middle of that part of my life I started taking trips to Thailand," Neff said. "I became infatuated with southeast Asia. It was all that I worked for throughout the year."

Eventually, that infatuation would lead Neff to take part in many adventures in that part of the world and establish parts of his life there.

"It has been a wild ride," Neff said. "I started a gym in Bangkok called J Fitness, rode a Honda Cliq scooter for 1000 kilometers [621 miles] from Bangkok to Chiang Mai [Thailand], and visited Myanmar not long after they opened their borders."

Such adventures eventually led Neff to Siem Reap, Cambodia where he now lives with his wife and daughter.
Building the Course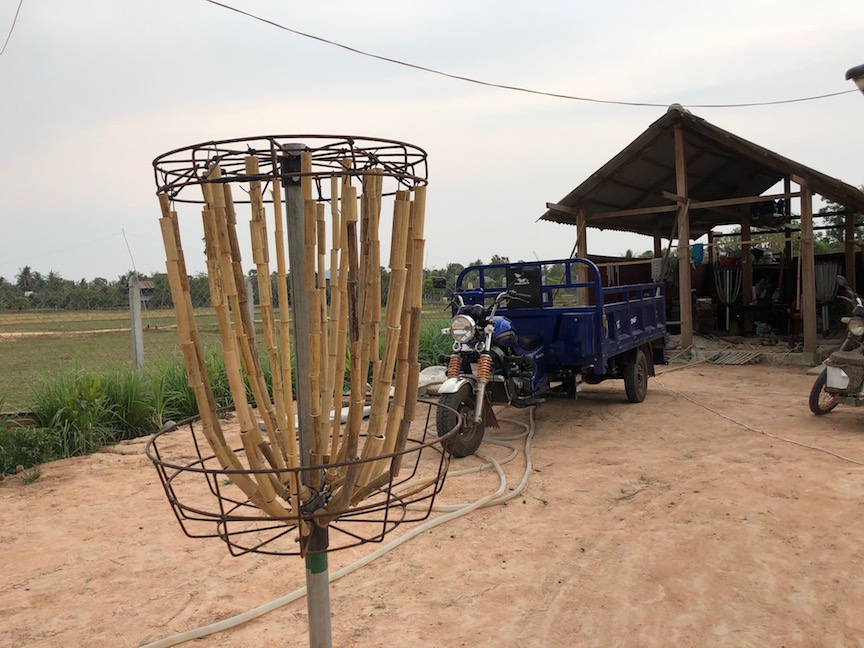 To understand how the idea to build a disc golf course in his newfound home came to seem viable to Neff, we need to return to that hospital waiting room in Bangkok.

"While waiting, I noticed a foreigner with a disc golf shirt," Neff recounted. "I stopped him and had to ask. It was a shirt for Samui Disc Golf. He gave me the lowdown."

That "lowdown" helped Neff learn about Laem Sor Beach Disc Golf in Thailand, host of the Hyzenbrownie Open that has done double duty as vacation destination and laid-back season starter for pros like Philo Braithwaite, Gregg Barsby, Nikko Locastro, Jeremy Koling, and Paige Pierce in recent years. Connected with the course is a cafe serving fresh drinks and food.

"Not long from then I found myself in Samui for a week holiday," Neff said. "I didn't tell my wife the reason I picked Samui was because of disc golf. She definitely knows now."

Neff has since both played in and filmed the Hyzenbrownie tournament.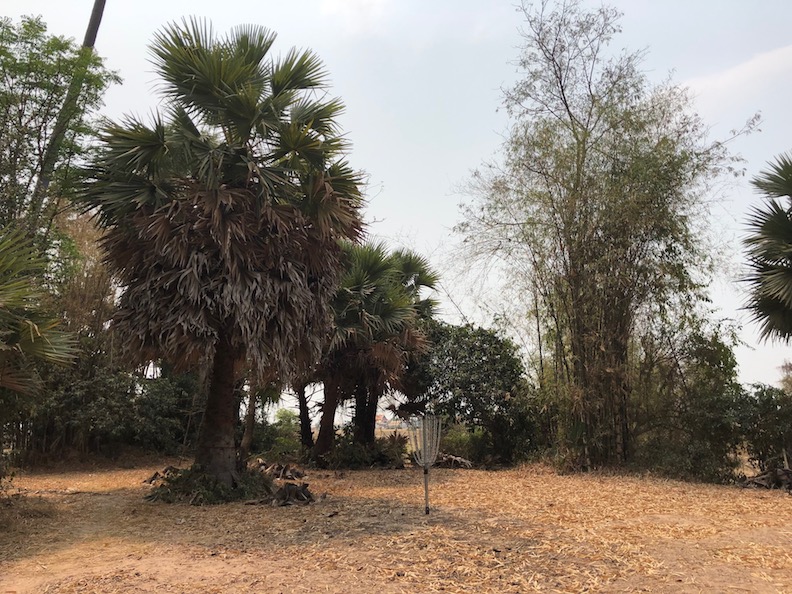 With what he experienced in Thailand as a catalyst, Neff got it in his head to try something similar in Cambodia. When he and his wife were searching for land to build a house, they did so "with places to play in mind."

After settling on the land in Siem Reap, Neff sought out someone to build baskets for him and found a New Zealander willing and able to do so. Though at first the process of building baskets was slow due to Neff needing to travel back and forth to the States for personal reasons, it sped up significantly.
"Recently, the stars have aligned and he [the basket builder] has been working at the house here, and we have produced a half-course," Neff said. "Nine baskets with one for practice. What a dream."
Looking to Grow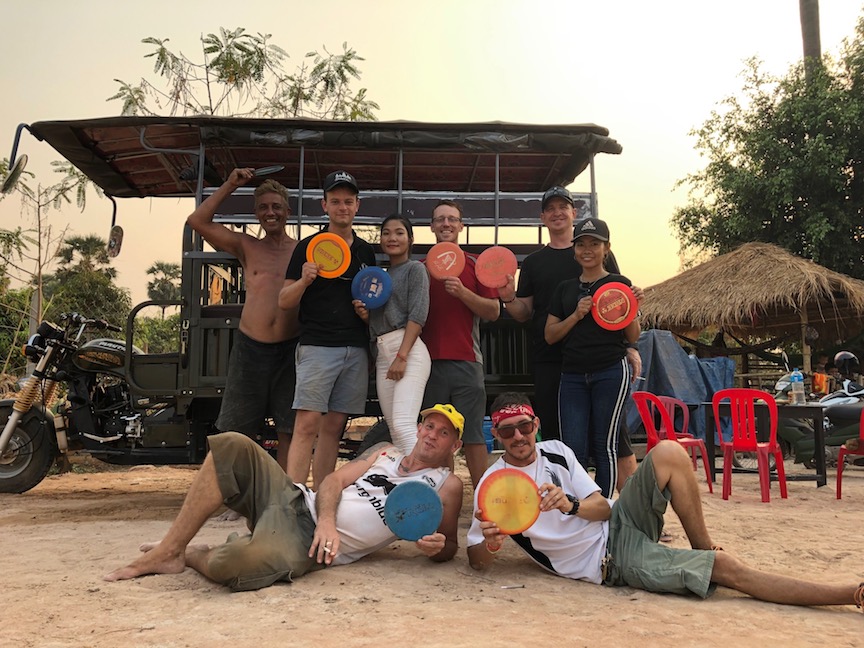 Neff is already seeing a small community in his area take to the sport.
"After making it semi-official by making a Facebook group, a few people have come out of the woodwork and we now have a mini scene here," Neff told us  back in early April. "Tomorrow we are going to have our 4th weekly doubles event. They have been exciting!"

He also said "all the local kids are now getting into it."

Along with growing disc golf in the region, Neff hopes the course will help expand economic opportunities.

"We will be opening a restaurant and 'pro shop' about 100 meters from hole one and have for now a room for rent, but we plan on making more bungalows and a swimming pool to make it an epic disc golf experience," he explained.

But, ultimately, it seems that what is most satisfying to Neff is the joy of helping grow something he loves in the region he's adopted as his home.
"Disc golf has been blossoming all around us," said Neff. "The future for disc golf in southeast Asia is bright and we are excited to be part of it!"