Traveling for a disc golf tournament a few years ago, RJ Chittams had heard rumors about difficulty with disc bags and security. He even wore a disc golf shirt that day to assure security he was "legit." But after experiencing no troubles on the flight out, he didn't expect what happened on the return flight.
"When I went through airport security in Alabama, I was asked to step off to the side after my bags went through the scanner," Chittams said. "I was told by security that my bags had been flagged as having explosive trace residue on them and the bag needed to be swabbed. The explanation that they gave me was that my discs may have gotten some chemical on them from something that was used on one of the courses I played on."
Chittams' bag made it through the swabbing without further incident, but it's stories like this that make some of us nervous about air travel with disc golf equipment.
Still, it's the time of year when tournaments and courses from all over the world start beckoning, and sometimes driving is either very unappealing or impossible. For example, there's no car that would've gotten U.S. pros Eagle McMahon and Eric Oakley to Helsinki, Finland this week for their tee times at  Tyyni. 
If you, too, are planning on taking your gear on a flight, we've gathered a variety of tips for you from seasoned disc golf travelers. Among them are are 2018 World Champ Gregg Barsby (he played PDGA-sanctioned tournaments in six countries and on three continents last year) and Estonian Open Women player Kristin Tattar (who travels for tournaments throughout Europe and also toured in the U.S. late last season).
Don't Check You Disc Golf Bag on Flights

"If you care about your throwers, don't let them out of your sight," said Barsby.

And this advice was echoed by many of the players we talked to, and Tattar had a story that illustrated precisely why.

She once had a disc golf bag with her that was too large to carry on, and though she did get the bag back, it didn't contain all the discs she'd checked it in with. Her main putters were gone.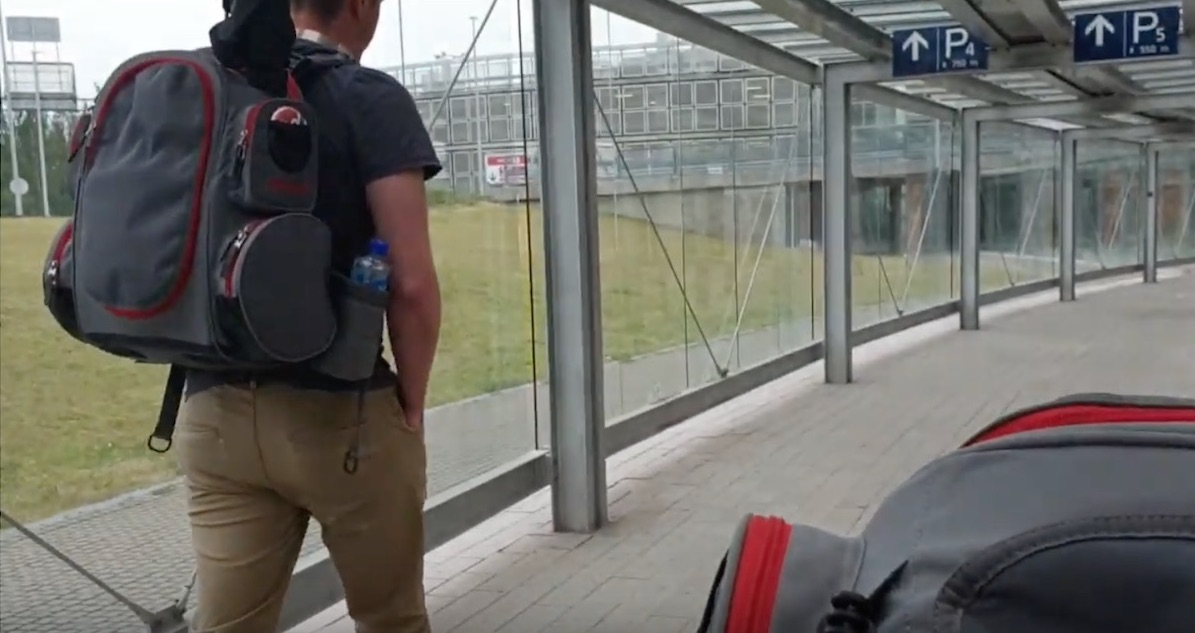 "I avoid changing my putters in the middle of the season—I always do that when the season ends," says Tattar. "So that was pretty scary at first, and I was not confident on the putting green at all."
Along with the possibility of losing discs, even a delay in receiving your luggage can cause huge headaches if you have other connections to catch after your plane lands or a tournament is a haul from the airport. Clothes and toothbrushes are easy to replace, but that driver you've beaten in to perfection over the last seven years isn't.
If You Have to Check Your Disc Golf Bag...
We sometimes have no choice but to trust some of our precious gear to the airlines, and this presents its own set of problems, namely protecting it from damage and fitting other necessities around it.

One good option for protecting your discs came from another player who has traveled for tournament play, Drake Evans. He recommended packing discs in a small piece of luggage and then packing that into a larger piece of luggage. This reduces the chance that your discs could get bent out of shape by the weight of other baggage during transport.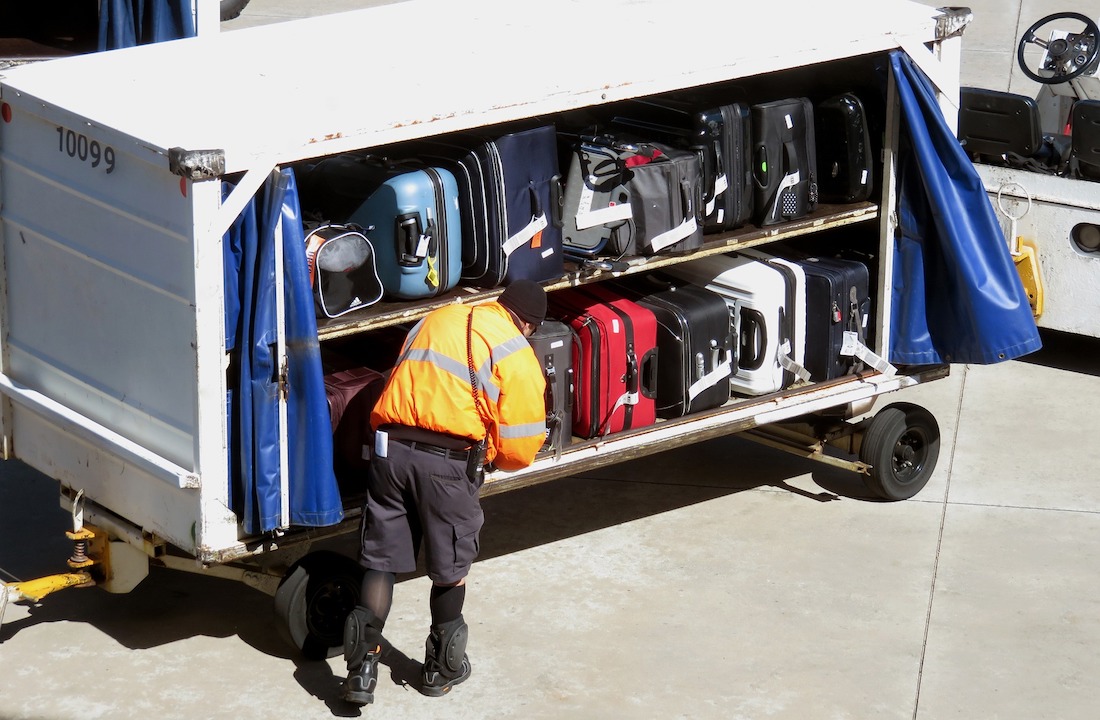 With carts becoming ever more popular, former president of the Las Vegas Disc Golf Club Carl Atwell's experience is also worth noting.

"If you're bringing a cart, I've found the ZÜCA backpack carts to be the best to fly with," Atwell said. "Either the EZ, Backpack, or the XL break down and fit in larger suitcases and you can pack everything else around them. Just know your airline's luggage weight policy and weigh your suitcase once it's loaded."
For those having a hard time fitting everything they need around their cart or other gear, Barsby said a great solution was space bags. These bags, essentially only for use with clothing or other fabric, compress what you're packing to allow you to fit the most possible in the space available. Some require a vacuum or pump while others don't. You just need to be very attentive to weight because you'll be able to fit so much more in your luggage than with conventional packing.
Discs Are Weird
Discs are not something the majority of security personnel or travelers see often or have ever seen, and this can create both problems and opportunities.
On the "problem" side, we have experiences like that of someone we spoke with who described a time when security slowly emptied his entire bag and examined each of his discs individually while he and his wife were "standing there watching in bewilderment." Incidents like this, as well as the story that started off this article, are why anyone bringing discs along should avoid cutting it close with departure times.
As for "opportunity," it's not just security who may be interested in your discs.
"Get ready to explain disc golf to everyone in the terminal," Atwell, who also gave us tips on flying with a cart earlier, said.
Travelers are looking to kill time and a bag of discs tends to provoke questions. Atwell sees that as "the perfect opportunity to introduce them to [his] favorite sport."
General Tips When Flying for Disc Golf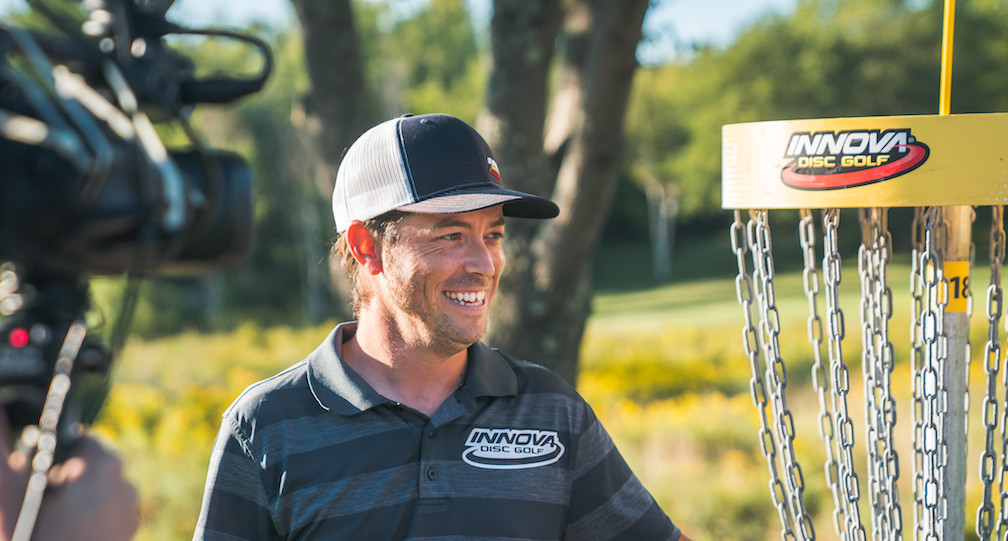 Along with tips specific to disc golf, Barsby also offered up pointers good for anyone hopping on a plane:
"Wear a zip sweatshirt on the plane in case it gets chilly on the flight. Or, if you're tired, it can double as a blanket or a pillow."
"Water up! Flying dehydrates you, so bring an empty water bottle or two to fill up once you're inside the terminal, especially on eight-hour flights or longer."
"While traveling abroad it's best to have a universal electricity plug, so no matter where you go, you can charge your devices."
"Noise-cancelling headphones are a must for a quality audio experience...(bonus tips: find a right/left mono plugin for wired headphones; most planes have a mono system. Traveling with a partner? Purchase an audio splitter to enjoy together.)"
"Make your plans flexible. Sometimes you can circumvent expensive flight costs by keeping your flying days flexible. You can save hundreds, even thousands of dollars on overseas flights by taking a plane a couple days earlier or later than originally planned. With that said, many of the trips I take have a 'guideline' of dates and things to do, but sometimes the most fun is when you have a plan, but are open to the serendipity of life's twists and turns. You could make new friends, find amazing experiences, or a new favorite place when you go with the flow."