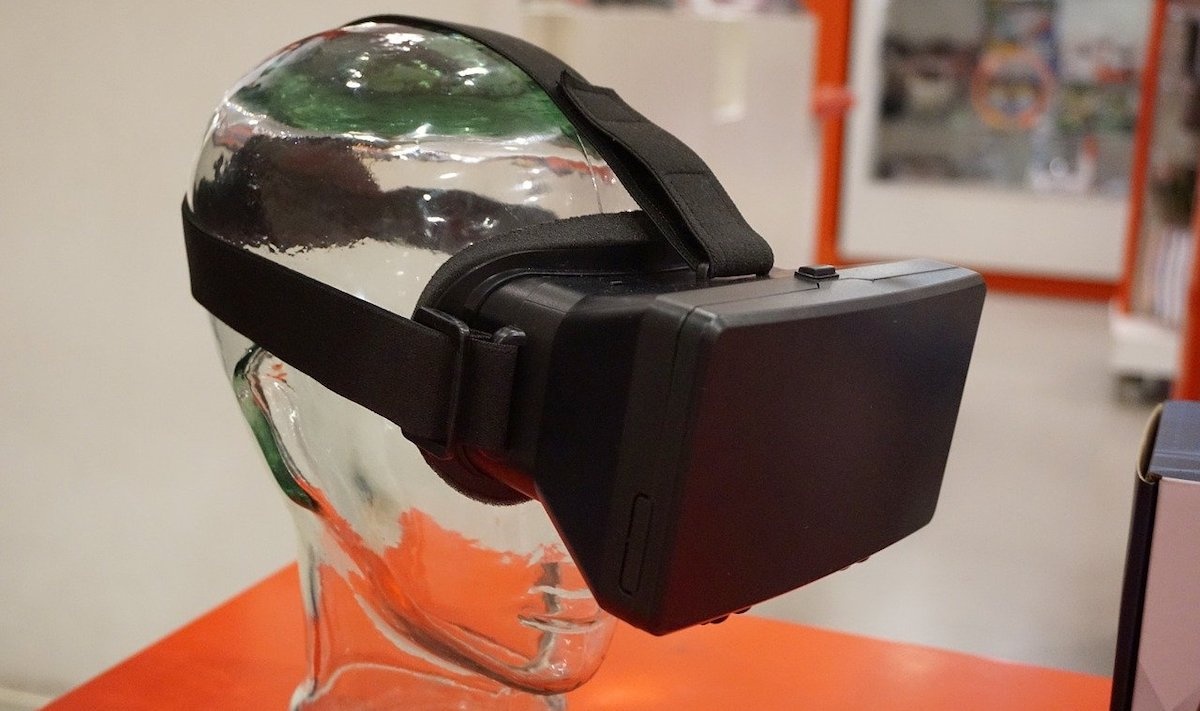 It's common that when people first fall for disc golf, they fall hard. The newfound love often leads to disc and accessory shopping sprees, spending hours scouring every corner of the internet for tips on how to improve, and dawn-till-dusk play-a-thons.

Alexander Van Halen did something a bit different.

His passion for disc golf started after stumbling across tournament footage on YouTube in December 2019. That same month, his girlfriend got him an Oculus Quest for Christmas. This device is a virtual reality (VR) gaming headset that fully immerses players in new worlds, transferring their movements in the real world into the virtual one in front of their eyes.

A professional game developer, Van Halen didn't need long to reach the conclusion that he should create a VR disc golf game.

"They're the perfect marriage because you don't get to move a lot in VR and in disc golf you stay in one little space when you throw," Van Halen said.

A seemingly short time after making that decision, Van Halen already has a demo version of his game, Disc Benders: Ace Run, available for those with Quests to play. We found out about his game when Van Halen got in touch after reading our coverage of electronic disc golf games like Disc Golf Valley and others.

Below you'll find our conversation with Van Halen, where he told us more about his background in game development, what gameplay within his creation is like, and the potential he sees in entering the expanding VR market with a game based on a niche but quickly-growing sport.

The following interview has been edited for clarity and length.

UDisc: How'd you come to game development as a profession?

Van Halen: As a teenager I was always playing video games with my friends and learned that people were creating these games. I was very into that and interested in creating these worlds. So I went to school for it.

UDisc: Did you go to school specifically for VR?

Van Halen: I started with just things on the computer and then moved over to controller-based stuff. A lot of it was working with online multiplayer games. Then there was an internship in my university for sports games. They had a VR headset up there, so we started making football and baseball games and had a lot of fun doing that. That was pretty eye-opening for me because I enjoy being on the cutting edge, and I've been dabbling in AR [augmented reality] and VR now for three or four years.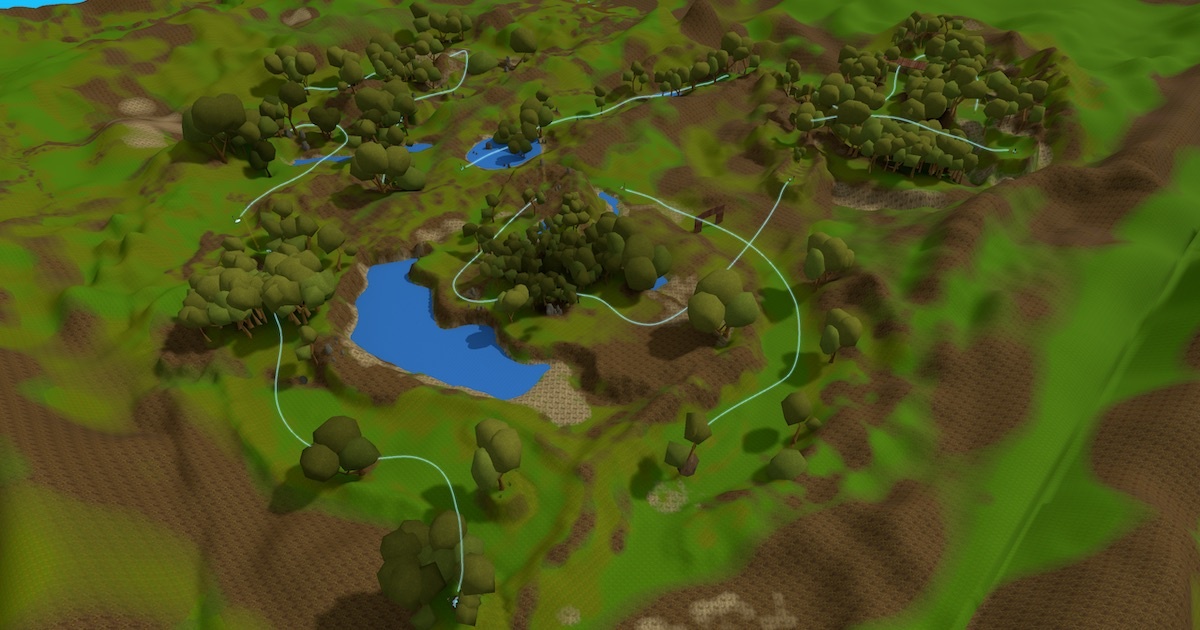 UDisc: How long has VR been accessible to a mass market?

Van Halen: Not that long. About six years ago, if you had the space, the money to spare for it, and were technical enough, you could set up your own headset. It was really clunky and low-res. But there's been lots of advancements since then. Before you had these bulky towers in the corner of the room that would shoot lasers at your headset, and that's how it knew where you were in a space. Nowadays it's the reverse. The lasers from your headset hit your play space and it intuitively knows how you're mapping your room. It's accessible to a larger audience now because people can throw on a headset without knowing anything about how it works and just play.

UDisc: You started playing disc golf about six months ago, and you started on this game around the same time. So as soon as you got into disc golf, you thought, "I want to make a video game of this?"

Van Halen: [laughing] Yeah! That's just something I do as a game developer. Whenever I find a subject matter I'm really into, I start making a game about it just to learn the ropes of it. I played ultimate [frisbee] a few years in college, so I knew what it was like to throw a disc. But in ultimate you're always going a thousand percent and don't have time to think. Disc golf can be slow-paced and kind of solitary and tactical...It just had this extra layer that I thought would work really well.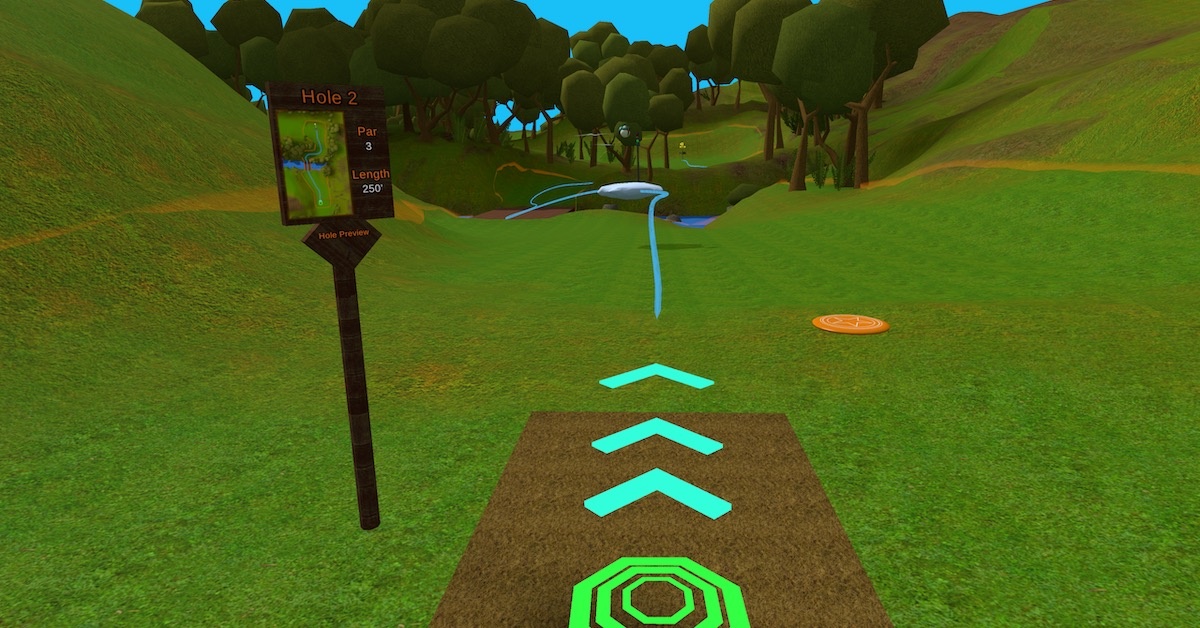 UDisc: When talking with other disc golf game designers, making the physics of disc golf as real as possible was a big topic. What's it been like trying to get flight physics to match up with body mechanics in a VR world?

Van Halen: In flat screen gaming, it's really hard to tell what's real world scale. But when you put on a virtual reality headset, you know everything that's off-scale. Like when you're playing physics games, people will know when the gravity is one degree off. 

For this game, it's really a marriage of what the player does with the physical body and what the disc does after that. It has to feel like a realistic representation of what a disc does in real life. I'm not making a fantasy game; I'm making a simulation. I knew people had written research papers talking about how the aerodynamics of disc flight work with flight model simulations. I did a deep dive into all of that and ended up extracting a lot of the formulas for flight models from it. Also, a lot of it is just doing iterations and getting people's feedback.

UDisc: A lot of times the first thing newer players notice about disc golf is, "Oh, this thing doesn't fly like a frisbee." And that's something they can't deny in real life, but in your game, they could just think, "This game has bad physics." Has anything like that happened?

Van Halen: I haven't experienced it personally, but you're definitely right. People will program a game to be perfectly like how it works in the real world and then you put it in front of a player, and they say, "No, this isn't it; that's not how it works." So a lot of game design is tuning into what the player feels like it should be like.

With throwing a disc, it's very advanced and there are a lot of variables that go into it, so teaching that will be something I'll have to solve—make tutorials and make sure there's an easy learning curve for people. Right now I deal with that through settings. There's an advanced one that has realistic flight simulations and others that make things a little easier.

Below, see disc selection, two backhand throws, and one forehand in Disc Benders:



UDisc: If you created really effective tutorials helping people learn correct form, people could get really excited really fast.

Van Halen: I think so. People want to learn how to throw a disc; they're not averse to it. Part of my goal is to get people who want to learn how to throw to have someone there almost holding their hand and saying, "This is where your foot should go" or "Your release point was just a bit high." Then they can go out with some friends and see if that translates out on the course.

UDisc: What stage of development would you say the game is in now?

Van Halen: I'm still building this. It's not even halfway there. But I've put it out there just to see if people were interested because if you make a great game and no one wants to play it, what's the point? But now it's at the point where I've started to create a business and studio behind it. I'm going to release a 1.0 in a couple of weeks that'll be for sale in the  SideQuest store and Oculus Quest store.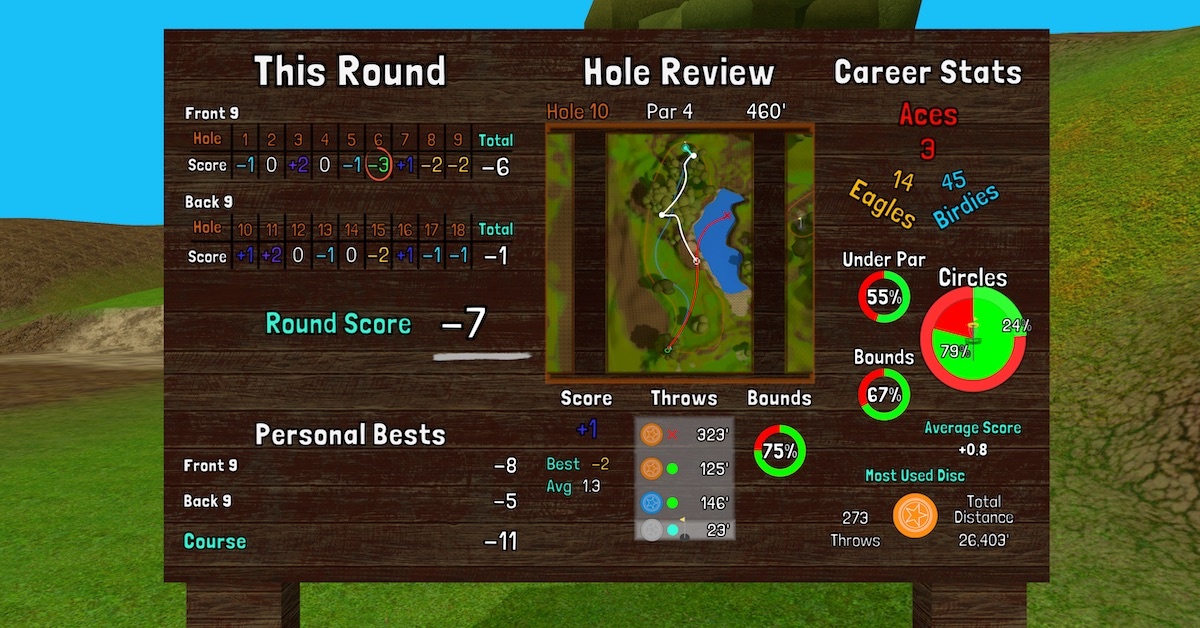 UDisc: What's feedback been like on the early access version you have available now?

Van Halen: Pretty good. I've seen some really positive reviews on the platform I put it on. I think people saw the potential in it from the very beginning. But really I've just been trying to take the input people have and put it into the game because I'm building it for them. Lately it's just been, "Can we play with friends; can we get multiplayer?" I think that's a good sign because people love the experience so much they want to have it with other people.


[Note: Since the publication of this article, the game has been updated to support multiplayer]


UDisc: What sort of price point are you considering when you release 1.0?

Van Halen: I'll just put it out there for $10 right now. My long-term trajectory is that if people pay the $10, they get all the future updates for that low one-time price. But for people who wait a bit, the price will increase to $15-$20 as I put more cool stuff in there, like multiplayer.

UDisc: Is there anything we haven't talked about that you'd like to put out there?

Van Halen: The one thing I would say is that people who are early adopters of this experience and VR in general are hardcore enthusiasts, so I think that's my audience right now. But like we were expressing earlier, if the game becomes a bit larger and more approachable, I'm hoping a lot of beginners will try it out and it'll go from a smaller audience to a larger audience.

If you have an Oculus Quest and are interested in trying out Disc Benders: Ace Run, you can find it here.