This article was co-written by Steve Vrooman and Alex Williamson.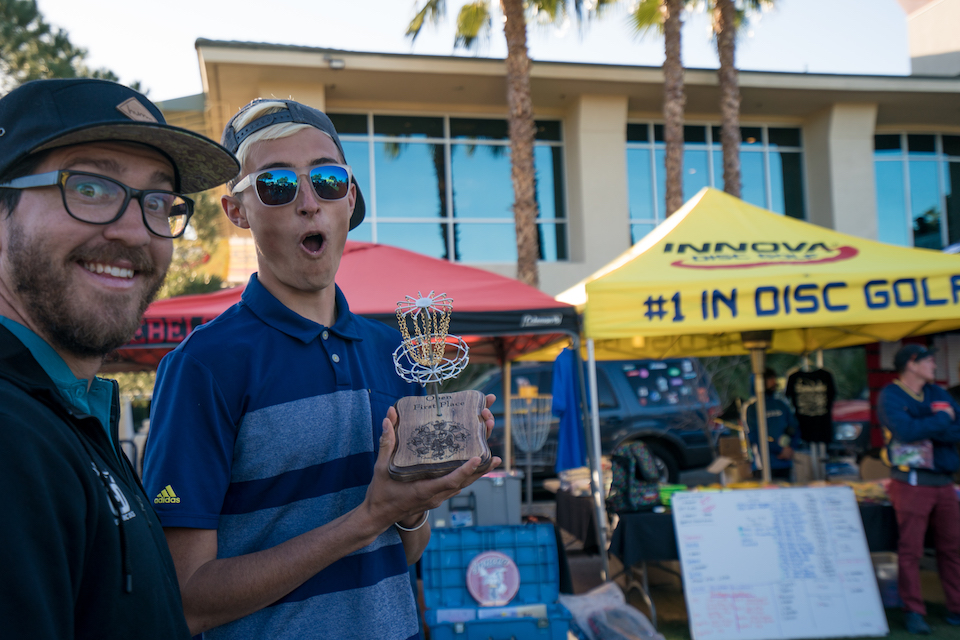 2018 will go down as a turning point in disc golf. A lot happened on and off the course that we're still talking about—two first-time world champions, major players making major sponsor changes, the rise of the multi-year contract, and much more. It's as if the season never really stopped.
But in a year of superlatives, one of the most talked-about topics was how Eagle McMahon really began to spread his impressive wings.
Finally harnessing his numerous elite skills to achieve elite finishes, McMahon had 11 top five showings in Majors, National Tour events, and A-tiers, five of which were wins. He captured his first Major at the Konopiště Open, won the National Tour series, and got back his skinny florals.
While the difference in McMahon's finishes was easy to see, we became interested in what about McMahon's play had truly changed in 2018. So we got out the digital pickaxes and mined McMahon's UDisc Live data from 2016-2018 to find out concrete details about what aspects of his game progressed and how that led to his 2018 success.

We also shared these findings with McMahon himself, who offered candid reactions and analysis of his own performance in a telephone interview during which he got to see this collected data for the first time.
Leaving the Nest: 2016-2017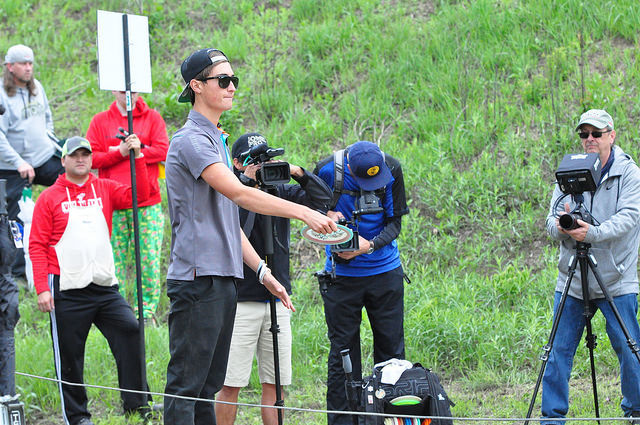 At the beginning of our conversation with McMahon, we asked him how often he uses stats to analyze his own game and that of his competitors.

"I mostly just look at my own stats because that's what I can control," he said. "You can admire Ricky [Wysocki]'s Circle 2 putting or Paul [McBeth]'s parked percentage, but what's that going to do for you?"
Though as a player this singular focus makes sense, when looking for how a player has achieved success over competitors, it's extremely valuable to consider how that player matched up with the field. The table below does just that, displaying McMahon's rank in various important stats from each tournament scored on UDisc Live from 2016-2018.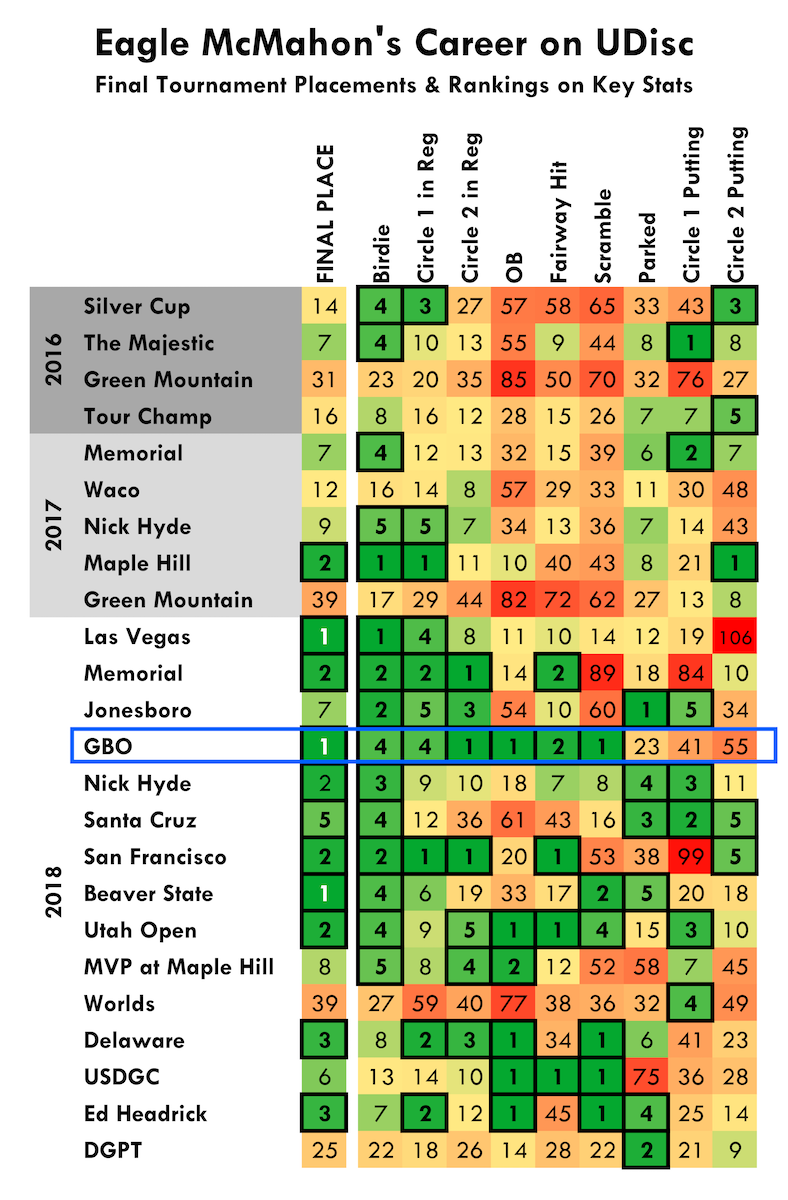 Looking at 2016 and 2017 in Fig. 1, we can see that Eagle is a good golfer, but not a great one. Driving accuracy is the Achilles' heel here. He's missing too many fairways, he's going OB frequently, and when he does, his scrambling is not good enough to pull him back into contention.
"In previous years, I was going crazy and going for shots I probably shouldn't have gone for," McMahon admitted.
His birdie rank was often decent, but he was getting those birdies by having amazing putting days, especially from Circle 2. He was putting better than he was parking shots, as well, which means some of those Circle 1s had to be on the long side, also.
It all adds up to a picture of a player of great skill who relied on his putting to get him out of trouble.
When Eagle Soars: Vast Improvements In 2018
The heavy green in Fig. 1 in the early part of 2018 leads to a fairly unmistakable conclusion: Eagle McMahon was the dominant player in the first half of last season.
Along with locking down not only Circle 1 in Regulation (reaching Circle 1 two strokes ahead of par), but also Circle 2, he also improved markedly in two other ways:
1. Being more accurate. He hit the fairways and was avoiding OB. He earned the second best OB rate of the year, behind only Michael Johansen.
2. Scrambling very successfully. Again, he trailed only Johansen here. It's also worth noting that though his results at the very end of the season are not quite as strong, his scrambling is consistent even when the rest of his game doesn't recover quite as well.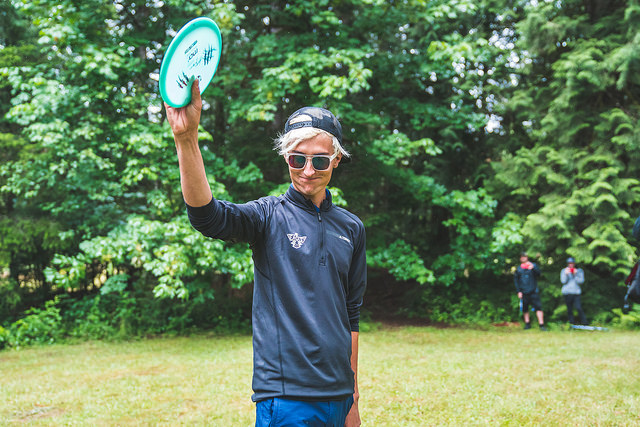 McMahon's comments showed that it was only natural that success in these two areas would be correlated.
"When it comes to scrambling, it's not just scrambling that creates a good stat," he said. "It's also being a bit more tactful off the tee. I definitely was that, so when I got into rough positions [last season], they were a lot easier than in previous years. I hardly remember a shot that was super terrible."

"But I'll also say that I feel super comfortable with all sorts of weird over-the-top shots, flick rollers, high stall shots—so when I do get in those positions, I'm not afraid of them," he added.
A Strange Bird: The Putting Anomaly
Something you likely won't be surprised about is that McMahon's Circle 1 putting improved from 2017 to 2018. While that improvement was only by 1% (see Fig. 2), keep in mind that it was achieved with three times as many of his putts being logged in UDisc Live in 2018. Also, his Parked percentage dropped from 20% to 14%, meaning he made a higher percentage of putts despite being farther from the basket more often.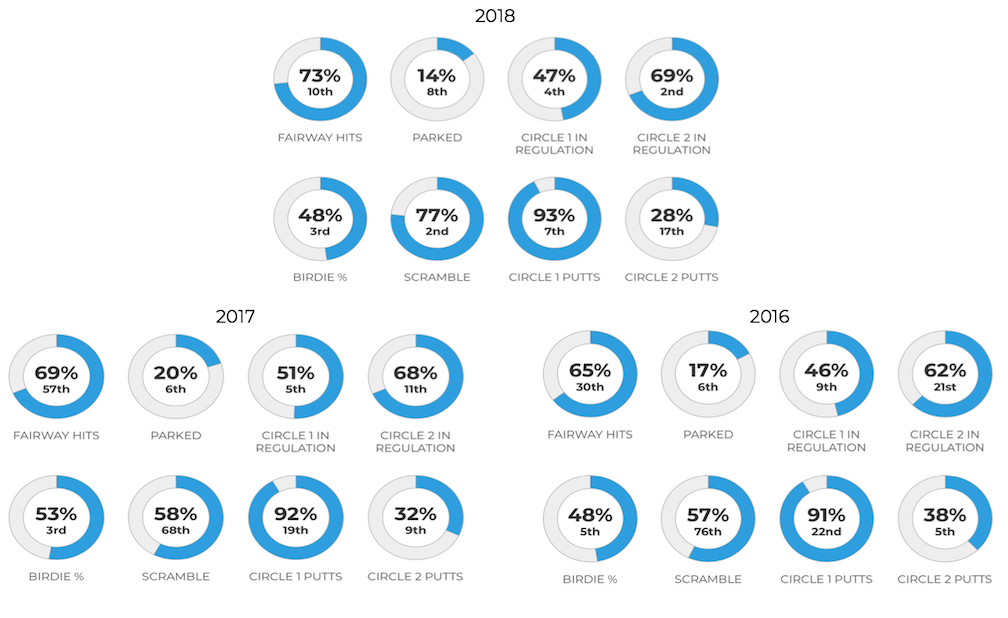 While McMahon's Circle 2 putting dropped slightly from 2017 to 2018, McMahon wasn't very surprised by that.

"I was trying to play a little safer," he said. "I never really ran putts from the outer edge of Circle 2."
The real shocker here, though, is how McMahon's putting rank was often negatively correlated with success in 2018.
For example, his worst finish of the year was 39th at Worlds in Vermont (more on that later), but he had one of his best Circle 1 putting ranks of the season: 4th. However, for his dominant win at the Glass Blown Open, he ranked 41st in Circle 1 putting.
Beyond just anecdotes from individual tournaments, we created a series of scatterplots that show definitively that, on average, the better his Circle 1 and Circle 2 putting rankings in 2018, the worse he finished: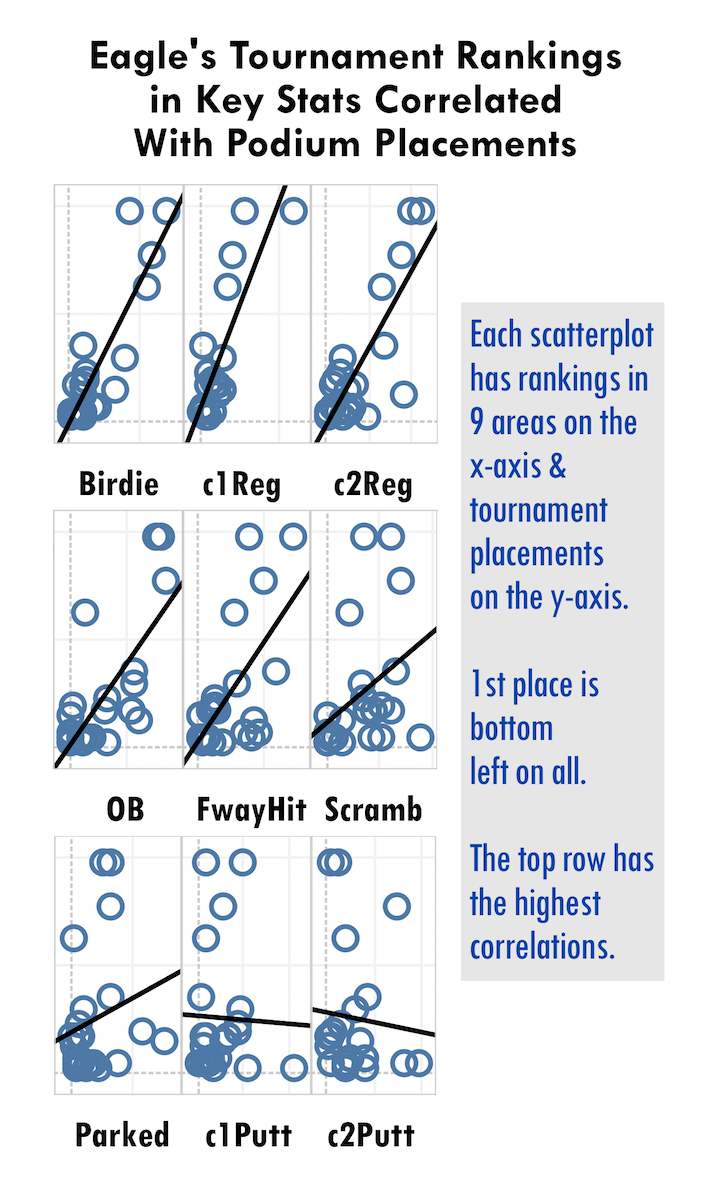 Though this is all in keeping with the analysis Aaron Howard did for Ultiworld Disc Golf last year after the Memorial, it still goes against much of disc golf training lore. It even caught McMahon by surprise when we first pointed it out to him.

"Really?" he said, sounding surprised and a bit skeptical. "That's really weird…Wow. I would never have thought that. No comment on that."
Ruffled Tailfeathers: Worlds and the Green Mountain Curse
Smugglers' Notch in Vermont is a bugbear for McMahon. Annual host of the Green Mountain Championship and the location of 2018 Worlds, the resort's two courses cursed his birdie rate for the rest of the season.

Though we couldn't see McMahon when we began discussing his rankings in Vermont, his disappointment was palpable.

"Oh man…" he said, in a tone drenched with melancholy.
If you take a look at the snippet of Fig. 1 below,  it's not hard to see why. Worlds was decidedly a huge slip from McMahon's 2018 standard. If you go back to the full Fig. 1, you can also see that the three worst OB rates of Eagle's UDisc career are all in Vermont, and he also had three of his worst finishes there.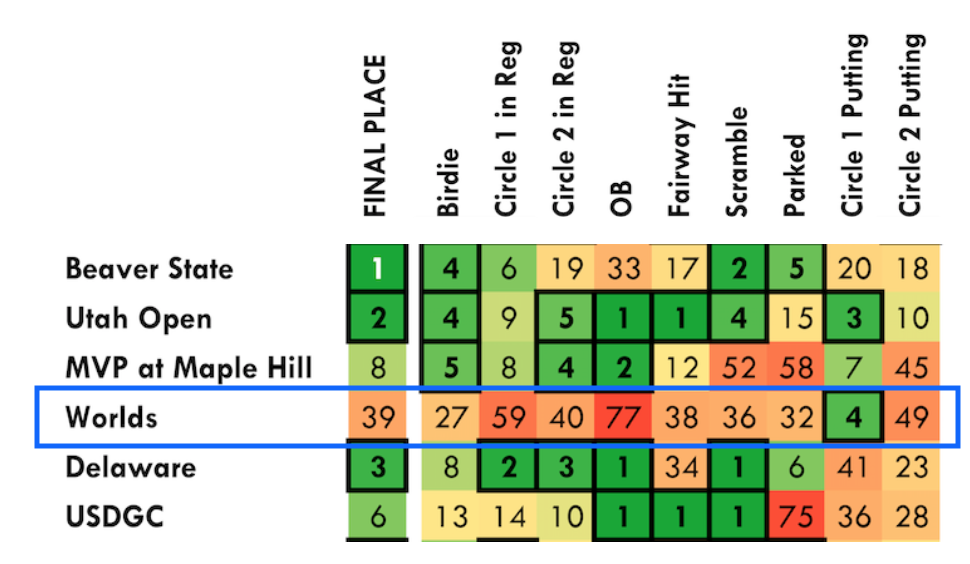 At 2018 Worlds, Eagle only had five bogey strokes that were not OB strokes, so this is largely how the curse continued in 2018. Holes 7 and 18, which made our list of the holes with the highest OB rates for all players in the 2018 season, gave him 11 OB strokes over the 3 days on that course (winner Gregg Barsby had only 5).
Eagle's OB rate was the best in the field in three of the other top five in our list of courses with the highest overall OB rates, so it's clear that he's usually able to utilize his OB-avoiding skills when it counts, just not in Vermont. Here's three years of OB strokes, by hole, at Fox Run: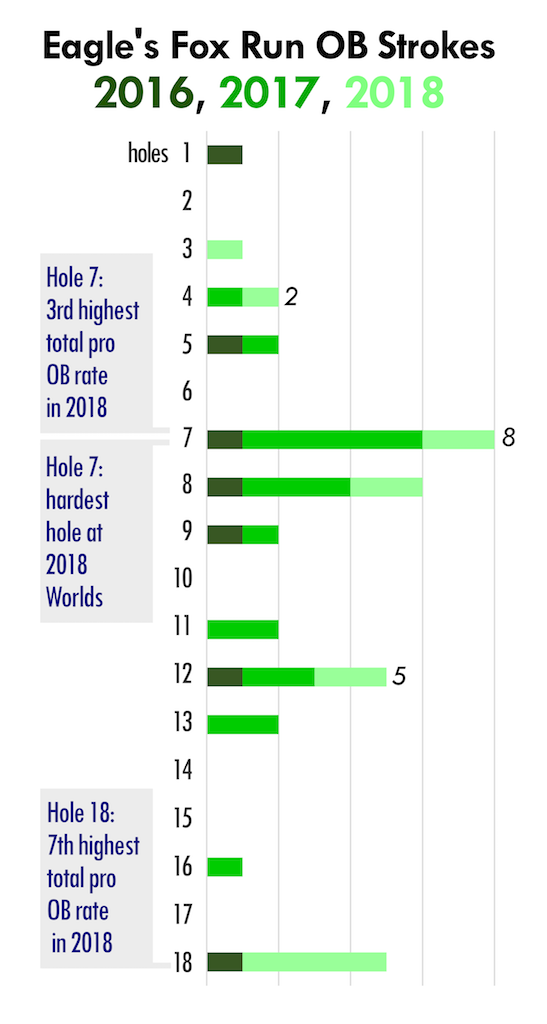 McMahon actually has a theory about why Vermont causes him trouble.
"Take a look at the past winners and people who have done very well in Vermont (aside from Paul McBeth, who's just one of the best ever)…Nate Doss, Michael Johansen, Cale Leiviska, Josh Anton, Matt Orum," McMahon said. "They're a little bit lower power, a little bit higher control. Even Barsby—he throws far, but he learned on shorter courses. A lot of the time they're throwing a high speed driver as hard as they can and finding a good landing zone. For me, I feel like I have to throw a midrange hard or a fairway driver at a weird power point.
"I can never really figure out the shots," he continued. "It's almost like the course feels strategically laid out for me to have the hardest time possible on it."

McMahon says he's talked to other power players who also feel like the course doesn't play well for them.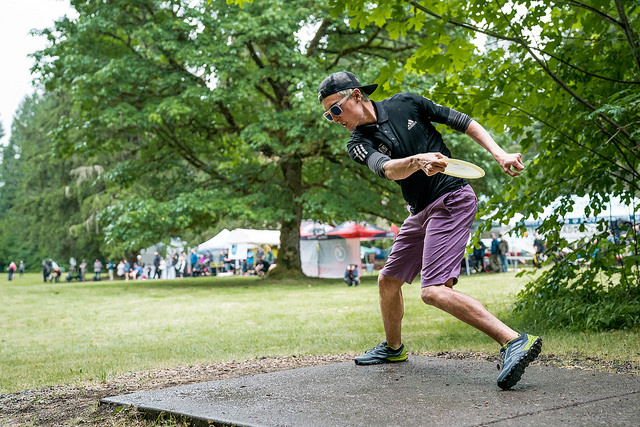 "Of course, all that could be looked at as an excuse," he admitted. "I think I actually have the unofficial course record at Fox Run—I shot like 16-under in practice. But there's just something about Vermont. I have a really hard time competing there."
Unsurprisingly, you won't find McMahon at the Green Mountain Championship in 2019.

"I'm going to Norway," McMahon said.

There, he'll play the PCS Open in Vestnes, Norway. He also plans to do a number of clinics in the country, as well.
Eagle "Win" McMahon: How Does Eagle Feel In Top Flight Mode?
When the Green Mountain Curse is not in effect, what unlocks Eagle's best game?
The Glass Blown Open (GBO), from the perspective of the various composite rankings, is when Eagle was firing on nearly all cylinders. We asked what it was that made that tournament such a success for him.
"For me, I step up to any hole at Country Club [the course where all rounds of the 2018 GBO were played] and it just seems simple, for the most part," McMahon said. "I try to be very disciplined with my game plan so that I approach holes just playing for birdies where others might go for eagles. I focus on keeping my OB rate low and my fairway hit high."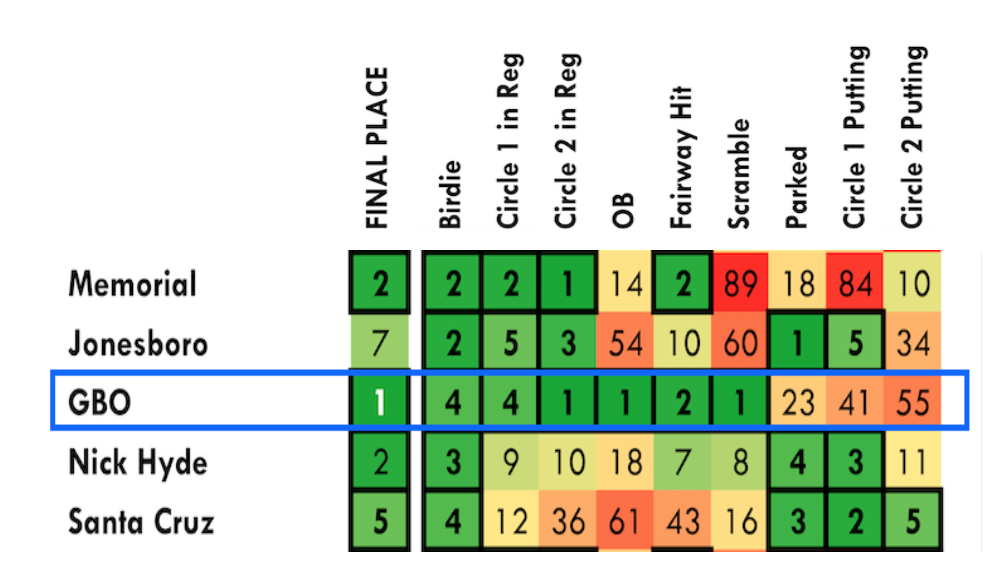 McMahon also explained that he learned a lot from the 2016 GBO victory of Cam Todd, a player with much less distance than McMahon.
"He was kind of forced to play a little bit shorter and find his landing zones," McMahon said. "That's how he won the event. So I took that as a little bit of inspiration. At first glance, it's a big arms' course, but underlying is an opportunity to be tactful, play shots safely, and focus on the grind of the tournament. You do that, and you'll end up with some pretty good stats."
Ultimately, these comments about GBO likely offer a microcosm of the entirety of McMahon's 2018 transformation.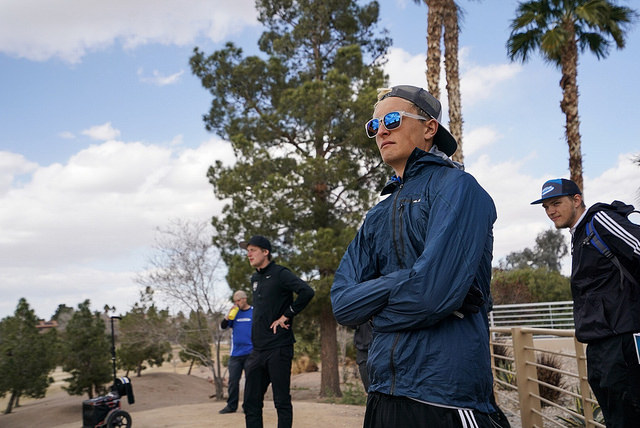 In previous years, McMahon's raw power and talent were enough to make him at least a minor threat in any tournament. However, he's learned the practicality of restraining himself, thinking of tournaments more as chess matches than distance contests. He plans his moves to minimize mistakes, and if you want to beat him, you're going to need a better plan.