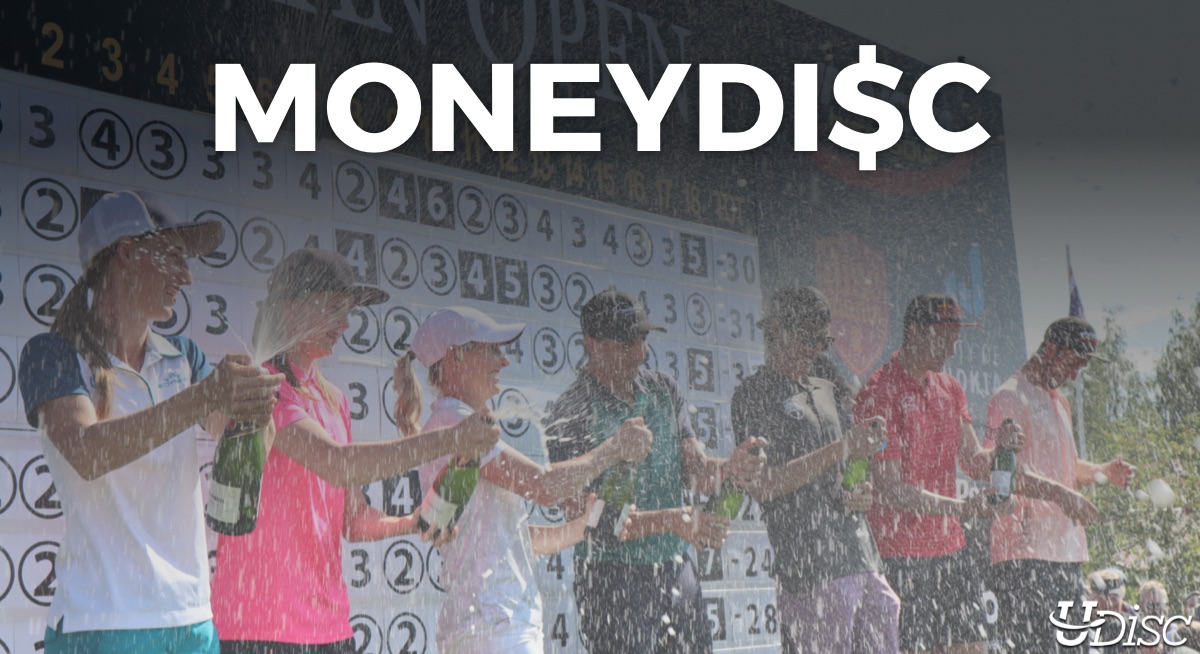 Moneydisc is a series seeking to answer one important question: What makes professional disc golfers valuable to sponsors? Our investigation so far has included two parts where we've used a range of overlooked and never-before-seen stats to assess the possible value of current professionals.

Read: Moneydisc, Pt. 1: The Value Of Screen Time

Read: Moneydisc, Pt. 2: The Value Of Fans

In this special edition of Moneydisc, we take the stats we've used to analyze a variety of players' potential values to evaluate just one player: Paige Pierce. Pierce made a big move to Discraft just last week from her former sponsor Dynamic Discs, and in Pierce's own words "an easily six figure deal" was a large factor in that decision. Now there's just one question: Is she likely to be worth the investment?
The Value of Paige Pierce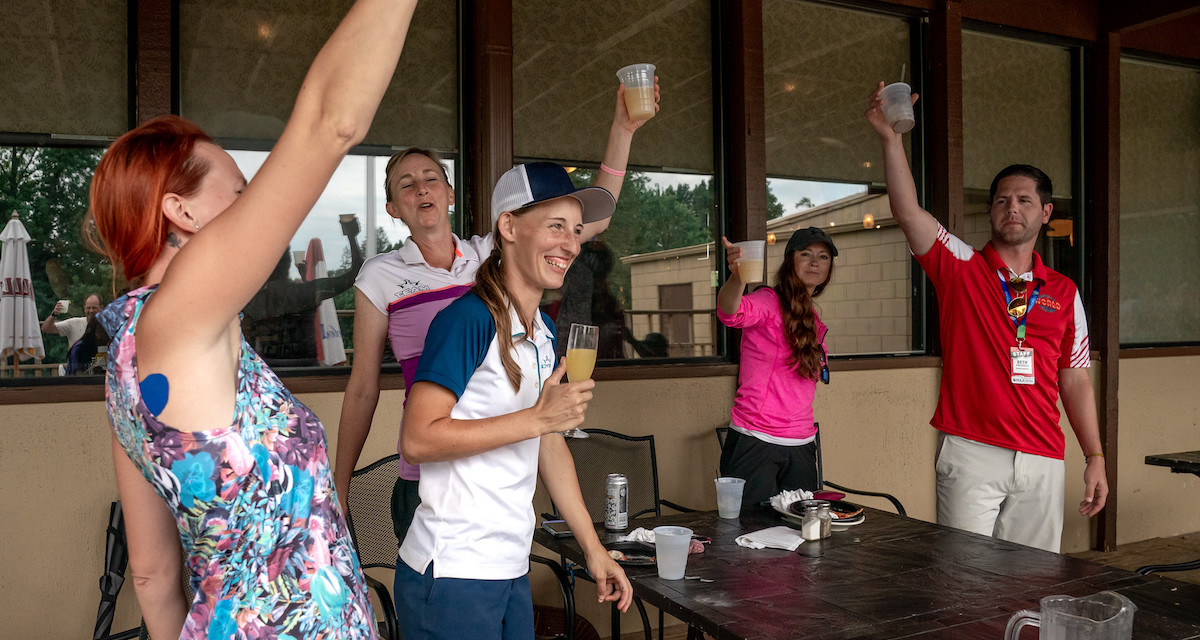 Pierce is a special Open Women's player, one of the few who's able to command the same kind of attention that a male-dominated sport like disc golf has for its Open players. But a big question is whether her status in the Open Women's field is really comparable to that of her Discraft teammate Paul McBeth's in Open. McBeth was the recipient of a huge deal from Discraft last year, and it's likely the success of that arrangement prompted Discraft to seek something similar with Pierce. That's why below we use McBeth as the benchmark for measuring Pierce's potential value.

Like McBeth, Pierce leads her division in UDisc Live favorite totals, sitting about 1,000 favorites ahead of Open Women runner-up Paige Bjerkaas Shue:
Rank
Name
Favorites
1
Paul McBeth
6,889
2
Eagle McMahon
4,109
3
Richard Wysocki
3,850
4
Simon Lizotte
3,694
5
Nathan Sexton
2,700
6
Kevin Jones
2,591
7
James Conrad
2,544

8

Paige Pierce

2,210

9
Jeremy Koling
1,525
10
Garrett Gurthie
1,438
11
Seppo Paju
1,419
12
Gregg Barsby
1,415
13
Paige Bjerkaas
1,288
14
Calvin Heimburg
1,269
15
Eric Oakley
1,221
Learn more about this stat and see ranks 16-40 in Moneydisc, Pt. 2
By the raw numbers, Paul McBeth is way ahead of Pierce when it comes to being favorited on UDisc Live. But when we shift into relative terms, Pierce has 73% more favorites than Bjerkaas while McBeth only has 67% more favorites than Eagle McMahon. Comparatively, Pierce is actually more well-liked than McBeth relative to her normal field of competition. So far, so good for Discraft.
Pierce's Instagram follower totals are equally positive. She is the most-followed Open Women's  player on Instagram with 37 thousand followers. Like McBeth, she's also been verified by Instagram, the only Open Women's  player who can make that claim.
Rank
Player
Follows
(Thousands)
Verified
Rating
1
Paul McBeth
102.37
1060
2
Simon Lizotte
63.71
1040
3
Ricky Wysocki
52.48
1049
4
Nate Sexton
48.89
1035
5
Eagle McMahon
46.45
1049

6

Paige Pierce

38.10

979

7
Jeremy Koling
35.90
1022
8
Drew Gibson
31.10
1019
9
Holly Finley
30.50
935
10
Kona Star Panis
28.40
914
11
Catrina Allen
24.20
977
Learn more about this stat and see ranks 12-40 in Moneydisc, Pt. 2
Once again, when we look at things in relation to their respective fields, Pierce is right there with McBeth in terms of popularity. McBeth has 60% more followers than Simon Lizotte, the next most-followed Open disc golfer. Pierce outpaces Holly Finley by just 23%, but it's likely that a good portion of Finley's followers come from her fashion and modeling career. The 54% percent larger following Pierce has over fellow elite player Catrina Allen is probably the more important number when trying to determine Pierce's value in the disc golf world. If we go off that logic, Pierce is once again keeping pace with McBeth in terms of popularity relative to her field. 
It's when we get to player expands on UDisc Live that possible question marks pop up. This stat shows the number of times fans expanded a player on UDisc Live's leaderboard to see specifics of their rounds. While McBeth's scorecard was expanded at nearly twice the rate of the next Open division golfer in 2019, Pierce's scorecard was only expanded about 45% more than that of Catrina Allen.  
Rank
Name
Expands
1
Paul McBeth
700,454
2
Ricky Wysocki
317,302
3
Eagle McMahon
274,059
4
Simon Lizotte
199,943

5

Paige Pierce

195,172

6
James Conrad
166,555
7
Kevin Jones
165,303
8
Catrina Allen
134,196
9
Nate Sexton
117,745
10
Calvin Heimburg
100,609
Learn more about this stat and see ranks 11-40 in Moneydisc, Pt. 2
This difference might stem from something we discussed in Part 1. Unlike McBeth, Pierce doesn't lead her division in making lead cards by rate or total number of appearances. Both distinctions belong to Allen, who has a 10% margin over Pierce in percentage of lead cards made:
Rank
Name
Lead
Lead+Chase
1
Catrina Allen
81.3%
91.7%
2
Eveliina Salonen
77.0%
100%

3

Paige Pierce

70.6%

84.3%

4
Henna Blomroos
66.7%
88.9%
5
Kristin Tattar
65.2%
87.0%
Learn more about this stat and see ranks 6-20 in Moneydisc, Pt. 1
Rank
Name
Lead
Chase
1
Catrina Allen
39
5

2

Paige Pierce

36

7

3

Sarah Hokom

20

17

Learn more about this stat and see ranks 4-20 in Moneydisc, Pt. 1
So it makes sense that people aren't expanding Pierce's scorecard at an astoundingly higher rate than Allen because, for those who haven't favorited Pierce, Allen is appearing at the top of leaderboards slightly more often. The main difference between the Open and Open Women's fields in relation to on-course performance seems to be that Pierce has a relative peer in Allen whereas McBeth is on his own planet and leads every stat we've used in the Moneydisc series.
Rank
Name
Lead
Lead+Chase
1
Paul McBeth
67.4%
82.6%
2
Eagle McMahon
54.1%
67.6%
Learn more about this stat and see ranks 3-25 in Moneydisc, Pt. 1
Rank
Name
Lead
Chase
1
Paul McBeth
31
7
2
Ricky Wysocki
21
6
Learn more about this stat and see ranks 3-25 in Moneydisc, Pt. 1
Instead of looking at this as a negative for Pierce, it could also be seen as a positive. Though Pierce is on slightly fewer lead cards than Allen, people are still seeking out details of Pierce's rounds more often.
Worth It?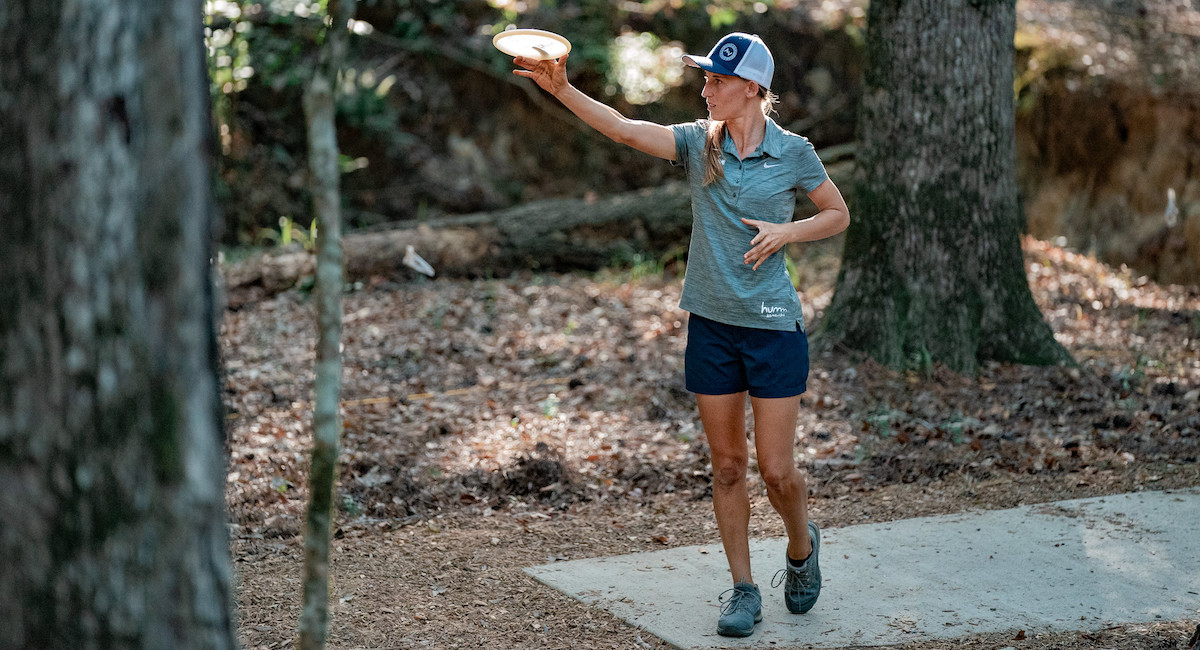 Player value, at least in other sports leagues, is generally determined by how much marginally better a player is than the next best player in line. In leagues with no salary caps, the top players are given incredible contracts relative to the rest of the competition. That's because there's only one Messi or Mike Trout, and the next best thing just isn't the same at all.  
This is true in McBeth's case, who outpaces the Open field in all our metrics, but it's not quite true for Pierce, who has an actual rival in Catrina Allen. However, the only area in which Allen beat Pierce in 2019 is most closely related to on-course performance—making lead cards—and other areas where Pierce reigns supreme correspond with popularity—favorited and Instagram followers. And if you're a sponsor, the more popular a player is among your company's target demographic, the more value they add to your company. 
All that said, is Paige Pierce worth it for Discraft?
Symbolically, there's no question that she is. Having 10 of the 20 World Championships on your roster from this decade is something that no other manufacturer can compete with. There's also the aspect of offering Pierce a contract reportedly in the ballpark of McBeth's being another very public show of Discraft's respect and support for women's disc golf. It brings to mind how multi-time World Champ Valerie Jenkins chose Discraft after ending a long-time partnership with Innova due to what she saw as unequal treatment of herself as compared to male team members.

But if we move beyond symbolism and into practical terms, Pierce seems unlikely to immediately move the amount of plastic McBeth did in his first year. However, if Discraft is betting on huge growth in the popularity of women's disc golf and the big Pierce contract is meant to help secure the most popular professional female player, the deal isn't off-the-wall.
Pierce is in the prime of her career and will likely stay near the top of her field in performance barring traumatic injury. And if she comes out and dominates 2020 the way the McBeth did in 2019, Discraft will be very happy indeed. Additionally, her ability to win fans is already established, and as the fan base for women grows, her base is likely to grow the fastest. If Discraft was going to go all-in on any female disc golfer, it's hard to argue that Pierce is currently the most likely to be a winning bet.