On the outskirts of Invercargill near the very bottom of New Zealand's South Island sits Bainfield Park Residential Care, a facility dedicated to helping individuals with disabilities live as independently and healthily as possible. While people might expect a facility like Bainfield Park to have a large, well-manicured lawn, the chain-filled metal constructions popping out of it—otherwise known as disc golf baskets—are likely a point of curiosity for most visitors. For residents, though, the structures' purpose is clear: providing a fun way to exercise.

Many organizations had a hand in helping Bainfield Park become possibly the first residential care facility in New Zealand to offer on-site disc golf facilities. However, the project was chiefly the brainchild of two people: Dr. Bryan Stout and Claire Miller. Stout, a General Practitioner who sometimes visits patients at Bainfield Park, and Miller, the center's Clinical Manager, are both disc golfers. They had become fond of the sport by playing Invercargill's local course, which was installed in 2017. Both being in the medical field, they couldn't help but notice that disc golf checked quite a few boxes for accessible, healthy exercise: low impact, low cost, low risk of injury, and suitable for a vast range of age and fitness levels.

It was only a matter of time before both Stout and Miller started to get ideas when looking at Bainfield Park's large, often-deserted north lawn. When Stout mused out loud about how perfect the spot would be to put up a few disc golf baskets for residents, Miller not only immediately agreed but said she'd had the same idea for awhile.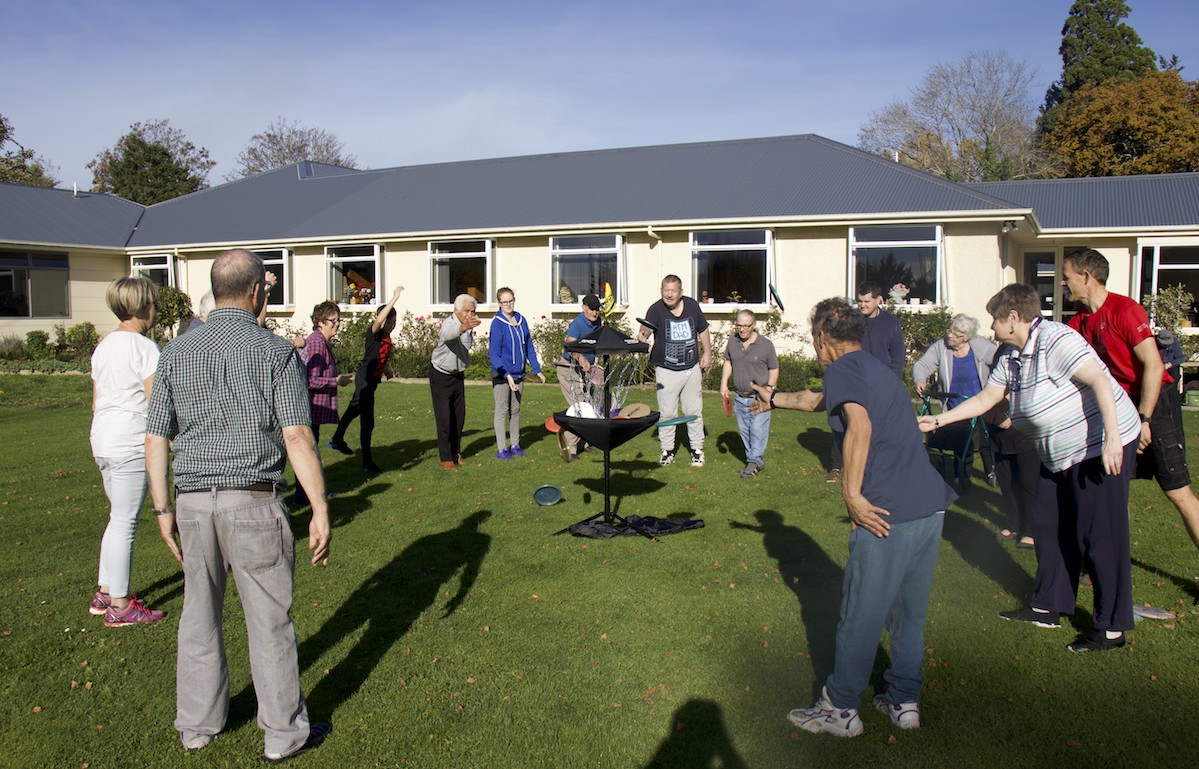 Before attempting to do anything permanent, the two wanted to make sure the sport would interest residents. They borrowed portable baskets from a government-funded organization called Sport Southland and ran a test event. 
"The trial was a resounding success, with a huge turnout of enthusiastic residents," said Stout. "Not just the more able-bodied ones either. A few ventured outside with their walking frames, and one brought her portable oxygen-concentrator out into the fresh air! Near the end, a lot of residents were asking, 'When are we playing this next?'"

The answer to that question turned out to be "soon."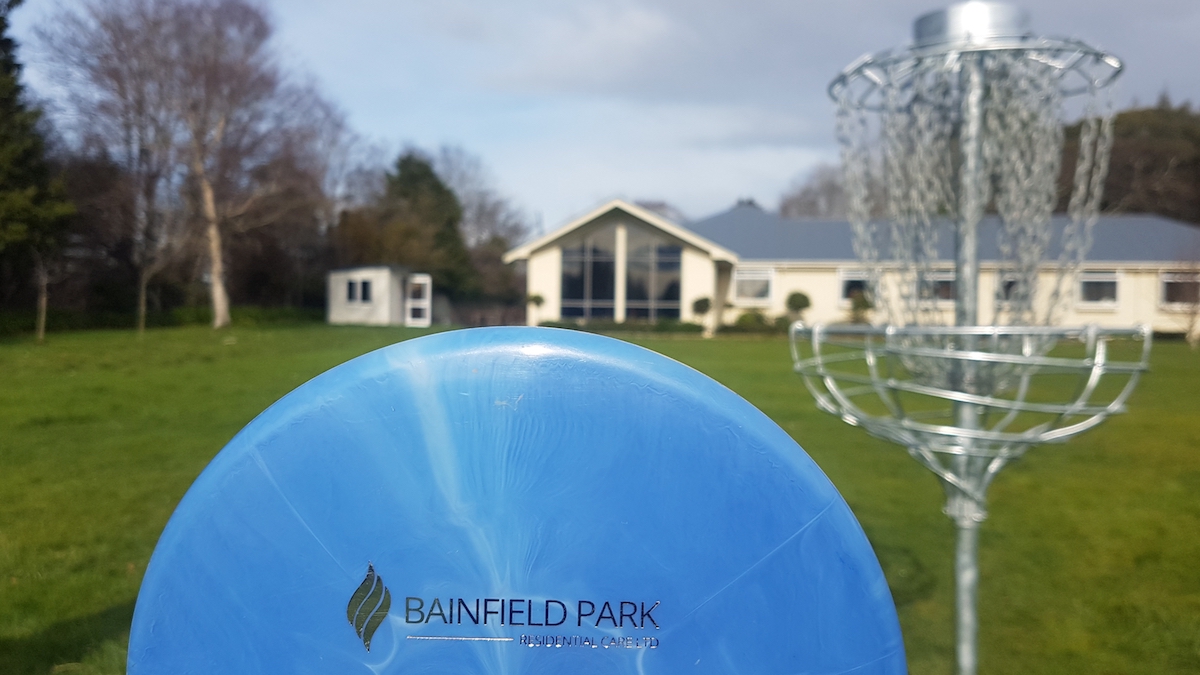 After the successful trial, Miller and Stout began working with the local disc golf club Disc Golf South to figure out the best locations for permanent baskets and the costs of installing them and providing discs for residents. When presenting the resulting proposal to Bainfield Park's board, Miller and Stout hoped only for its support for the project, planning to fund it through charitable organizations. To their surprise, the board was so impressed by the benefits disc golf could offer residents that it funded the project entirely. 

Bainfield Park now boasts two of the signature wineglass-shaped baskets from New Zealand-based disc golf equipment manufacturer RPM and a large stack of custom-stamped RPM Ruru putters. With these available, residents, staff, and visitors can play disc golf to their heart's delight, a rare opportunity at residential care facilities not only in New Zealand, but anywhere in the world.