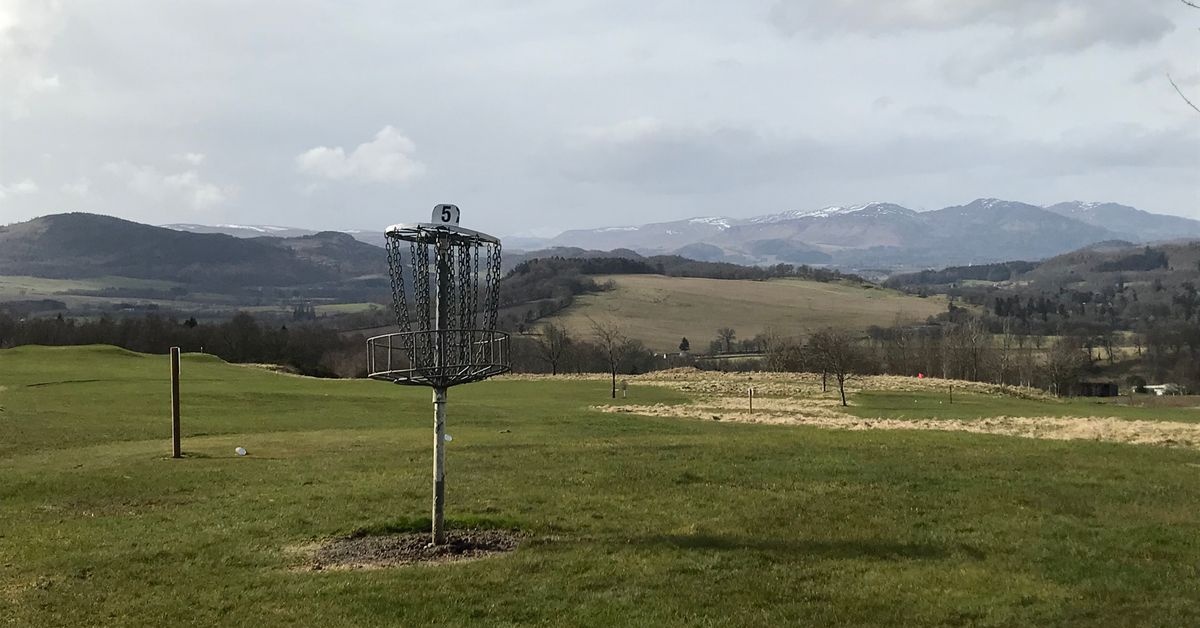 As the first decade of the 2000s drew to a close, Scottish disc golf was, to put it nicely, stagnating. The sport wasn't very new in the country, but there were only a handful of courses in a hodgepodge of mostly rural locations. A group of about 40 players who had been regulars at area competitions had withered away due in part to changes made to the British Disc Golf Tour that were unpopular among Scottish disc golfers. There was also no organization dedicated to the sport in Scotland trying to keep it alive.

Over the last six years, that grim picture has started to change. New Scottish players discovered the sport while former players rediscovered it, resulting in a flurry of course installations and the formation of the Scottish Disc Golf Association, which is seeking to help connect and grow disc golf communities across Scotland. Growth like Scotland is experiencing would be exciting to see anywhere, but given the country's penchant for outdoor recreation and abundance of uninhabited land and stunning landscapes, the ingredients are all there for something truly special to develop.

Below we take a look at two of the biggest hotspots for disc golf growth in Scotland and how some recent good news for Scottish disc golf could affect its future.
The Easiest Thing to Sell to People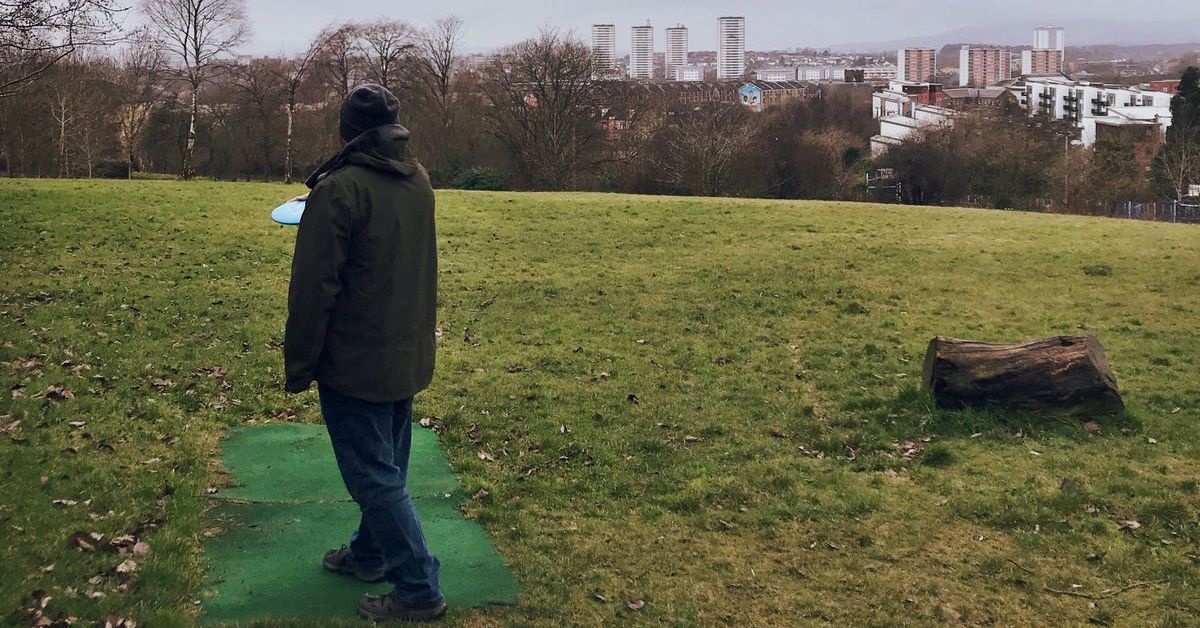 Patrick McCauley admitted that part of the reason he wanted to get a course built in the city limits of Glasgow, Scotland, was self-serving. A member of McCauley's group of friends had convinced everyone to try disc golf at Rosshall, the first free course ever built in a Scottish park, and they had fallen in love with it. But the course was far outside the city center and the friends wanted to decrease their travel time for rounds.

"We got selfish and wanted to have something closer, something we could play and then walk home," McCauley said.

Fulfilling this desire led McCauley and his friend Alan Semple down a path they weren't quite expecting to take at a clip they weren't fully prepared for. Shortly after founding the Glasgow Disc Golf Club in 2017, the friends found themselves presenting disc golf to a city government thrilled to fund a new recreational activity for citizens.
"We managed through a local MP [member of parliament] to get to the city chambers to speak to someone, and people told us, 'Apply here,'" McCauley recalled. "Suddenly we had nine baskets with no place to store them, got the permission to put them in, and from there it just exponentially grew."

The baskets were installed in Ruchill Park in the Ruchill district of Glasgow. It's an area with an unsavory reputation, but that's one reason the local community was happy to have a course installed. McCauley said local leaders he spoke with were excited that something might bring new energy into Ruchill.

Just one year after Ruchill went in, GDGC installed a six-hole beginner course in a prime location to introduce the sport to younger players—right next to a primary school. Then in 2019 came a big triumph: funding and permission to build Springburn, Glasgow's first 18-hole disc golf course.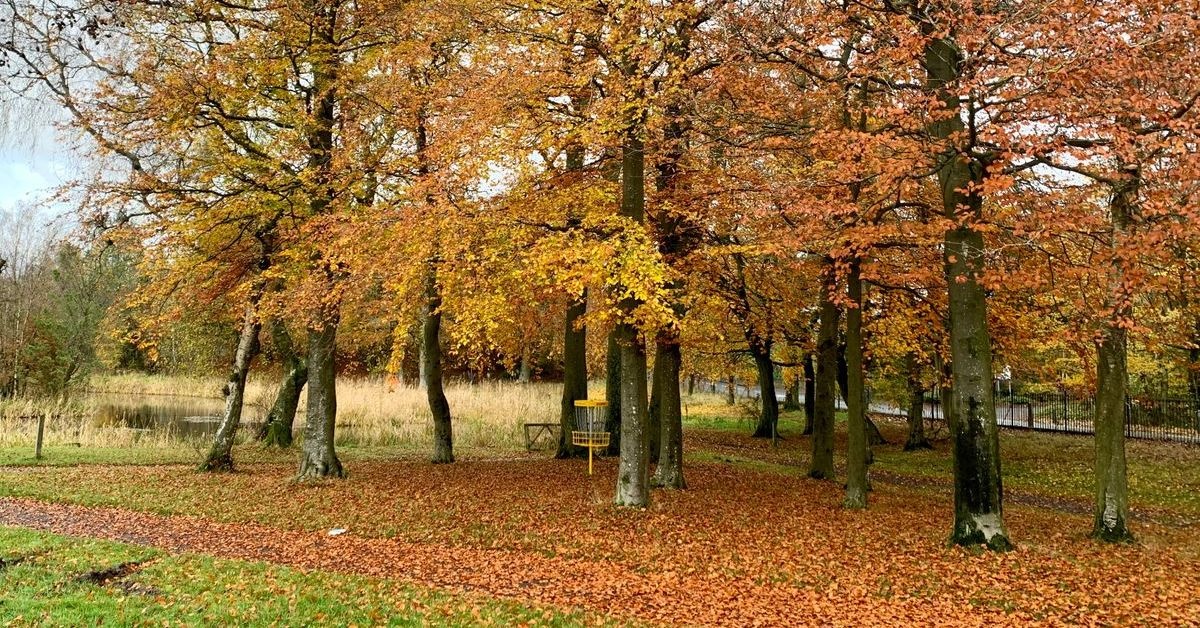 Springburn brought Glasgow's total of new courses up to three installed in under two years. That sort of growth makes Glasgow—Scotland's most populous city—a rarity. In most western European cities, park space is at a premium, and disc golf is generally a very hard sell due to competing interests and safety concerns. According to McCauley, those simply aren't issues in Glasgow.
"Glasgow's parks are huge, but there's nothing in them," McCauley said.

McCauley, whose profession is in sales, also makes sure that when the GDGC seeks funding for new ventures, they do as much as they can to show off the joy the sport brings. He described one tactic the GDGC used before asking for funding that was a runaway success.

"The reason we got that money is because we had a basket set up in front of the community hall an hour beforehand and a stack of discs, and we would say, 'Hey, kid, smash chains,'" McCauley said. "Everyone was looking around asking 'What's that?' and people were just seeing kids smile."

Though the GDGC's focus is largely local, the continued growth of the Glasgow scene at this speed would quickly make it one of the best disc golf cities outside the United States. Additionally, once international travel is again commonplace, an abundance of courses could turn Glasgow into an attractive destination for international disc golfers and an easily-accessible gateway to Scottish disc golf generally. 

If sustaining or improving on the current pace comes down to selling Glasgow citizens and community leaders on disc golf, McCauley doesn't think it'll be a problem.

"Anyone I've exposed to it is just like, 'Wow,'" said McCauley. "Disc golf is the easiest thing I've had to sell to people."
The Daft American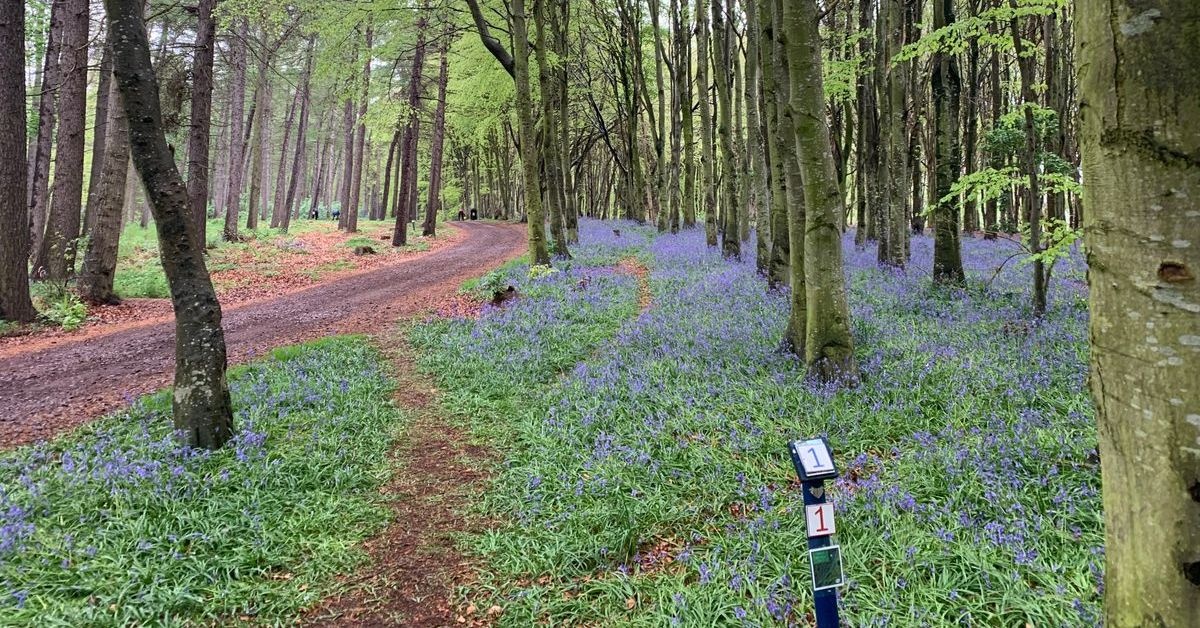 When a New Englander tries to pitch disc golf to people in a country with as strong of a connection to traditional golf as Scots, it doesn't always go well.

"'Daft' was a word I heard often in the beginning," said Seamus Scanlon.

Scanlon is a native of Massachussetts who saw the creation of the vibrant scene surrounding courses like Maple Hill and Pyramids before moving to his wife's native Scotland during a large lull in its enthusiasm for disc golf. He only mentioned one advantage to being part of a minuscule disc golf community.

"2012—number one player in Scotland right here," said Scanlon with wry pride.

Despite the state of Scottish disc golf when he arrived, Scanlon established a successful pay-to-play disc golf course: ReBoot Disc Golf.
Also known as Bluebell Woods, the course is built on the former estate of a mansion on land owned by the adventure park Foxlake Adventures. It was built in 2013 as just a nine-hole course. The course's popularity later convinced Foxlake to invest in expanding the course to 18 holes. Bluebell Woods has also hosted events on the PDGA Euro Tour that have gained it notoriety within Europe, and Scanlon has become a member of the PDGA Europe Board of Directors.

"The net result of the sport's growth at our course in Dunbar has led to a healthier slice of the community enjoying disc golf daily," Scanlon said.

Scanlon is proud of the growth in Scottish disc golf his course has helped foment, but it's far from his only contribution to the cause. He helped the Glasgow Disc Golf Club with its successful pitches to local officials, and he's also aided in the creation of Scottish tours that have seen exponential growth.

"For competitive players we introduced a one-day series of events called the Quaich Tour," Scanlon said. "The number of players in our tour has been steadily increasing since first introducing a Triple Crown in 2013 with six players. Fast forward to 2019 and we're pushing 200 unique players on 10 disc golf courses."

Scanlon is extremely excited to see the sport truly take off in the country, and he thinks that with the momentum the sport has—momentum his course, in part, helped create—there's no trajectory but up.

The Future of Scottish Disc Golf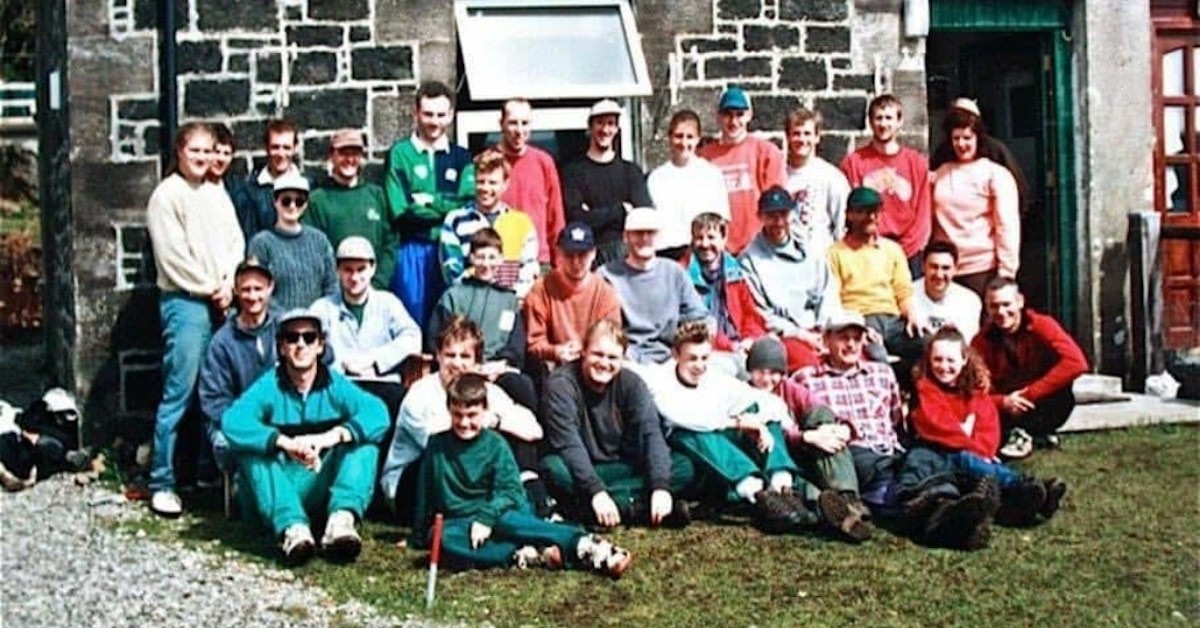 Recently, John Bruce, president of the Scottish Disc Golf Association, got news he'd been waiting months to hear: The Professional Disc Golf Association (PDGA) would recognize the SDGA as an affiliated association.
Though that may not sound like something that could make a person jump for joy, the PDGA's decision was a huge vindication and boost for Bruce and others who are dedicating themselves to fanning the growing fire for disc golf in Scotland.

"Essentially affiliation with the PDGA helps to legitimize our association in Scotland and throughout the world," Bruce explained. "It opens up more funding opportunities and it will help to grow our membership base through greater exposure, which also allows us to grow the sport more sustainably in Scotland."

It also means that the SDGA is now recognized as the official governing body for disc golf in Scotland and can set its own standards for PDGA events held in the country. Previously Scottish disc golf was under the jurisdiction of the England-based British Disc Golf Association.

For a country that saw its first disc golf community dissolve into almost nothing, the recognition and freedom to respond to local needs this affiliation brings is yet another hopeful sign that this time the surge in popularity won't ebb away. The determination and belief in success coursing throughout the burgeoning Scottish scene was expressed best by Scanlon.

"You've seen nothing yet," Scanlon said. "Next five to 10 years is gonna be a blast."

If what's happened so far is "nothing," we can't wait to see something.