The spread of COVID-19 is impacting every part of our lives, and disc golf is no exception. With huge economic turmoil spanning the globe, we wanted to investigate how one sector of the disc golf economy was faring: disc golf shops.

Through speaking with shop owners in Washington, Michigan, Illinois, Norway, and Estonia, we were able to see how the varying severity of outbreaks and corresponding government responses meant that retailers' locations were greatly affecting their pandemic experiences. Beyond just the business-side, each shop's owner also provided a chance to learn more about how their disc golfing communities are responding (or not) to calls for social distancing and caution on the course.
Who's Still Open?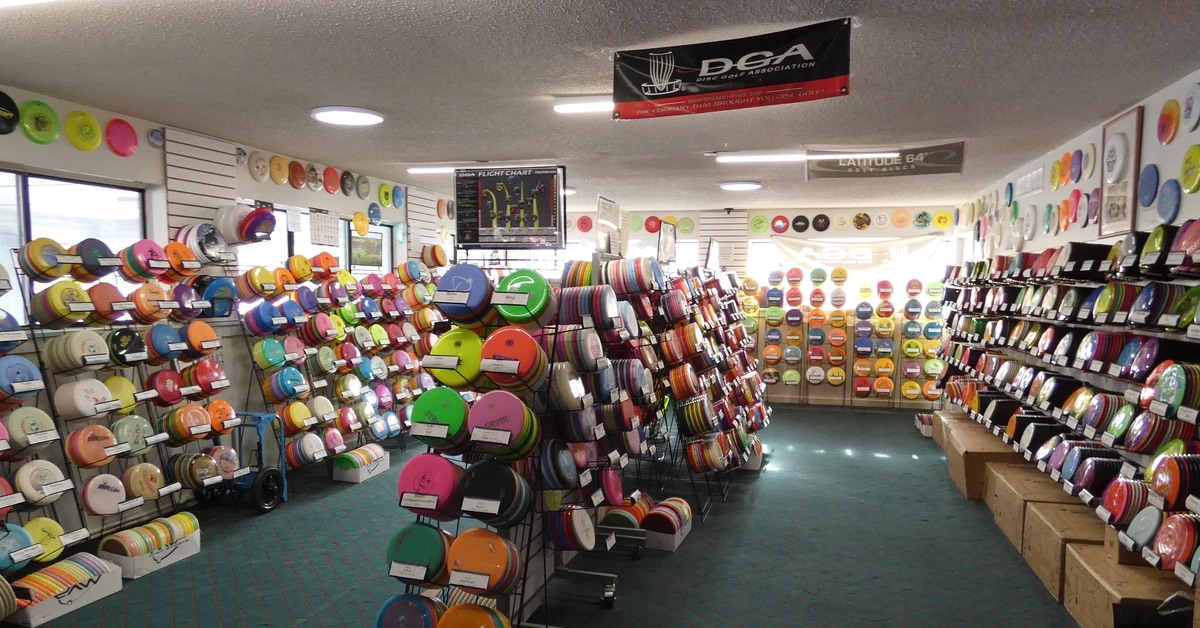 In the United States, the particulars of each lockdown are being left up to the state, so each shop is seeing different provisions in how they can operate. Perhaps the most stringent measures we heard about were in our interview with Ben Calhoun of the Throw Shop in Ypsilanti, Michigan.
"Michigan has required all 'non-essential to life' businesses to close, not allowing employees to work," Calhoun said. "The order isn't even clear if an owner may or not [work]. They definitely cannot interact with the customer or do pickups."
Yet 250 miles southwest, at Dellwood Disc Golf in Lockport, Illinois, Sean Callahan has been allowed to continue to operate. However, customers aren't allowed in the store, so he's selling through other means. 
"I've been back at the shop since Thursday, April 2nd, doing online and curbside pickup for locals from 11 a.m. to 5 p.m. every day," Callahan said. "It really was more about giving myself something to do than it was about sales."
Chilli Disc Golf, a shop and training center located in Tallinn, Estonia, also has a training facility onsite where they offer a putting range and indoor classes. We spoke with Ralf Rogov to learn more about Chilli's position right now.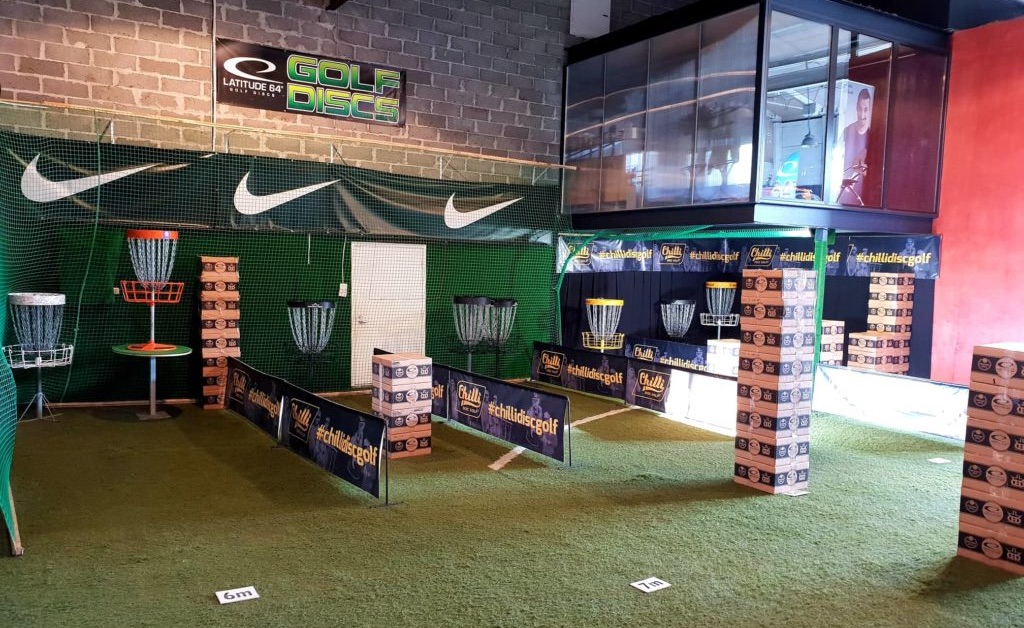 "Our putting range and training hall are closed and very few people visit the shop nowadays during the pandemic situation," Rogov said. "Prior to COVID-19, our group trainings were 98% full, and everything was running smoothly."
Keith Lionetti's shop, Chainbangers, is located within a busy Seattle-area park. Once all parks were forced to close, his business had no other option.
"We stayed open for as long as we could," Lionetti said. "The parks department finally said they were officially closing all their parks. They reached out to tell me I could not be open"
With the drop in revenue from customers, all disc golf shops we interviewed in the United States had been forced to lay off at least one staff member. Europe seems to be faring a bit better in this regard, especially Norway's DGShop, according to Lykke Sandvik.
"We are very lucky to be one of the shops in Norway that doesn't need to lay off or furlough staff," said Sandvik. "Online sales are doing better than ever and we are definitely doing great under the circumstances."
Social Distancing and Course Closures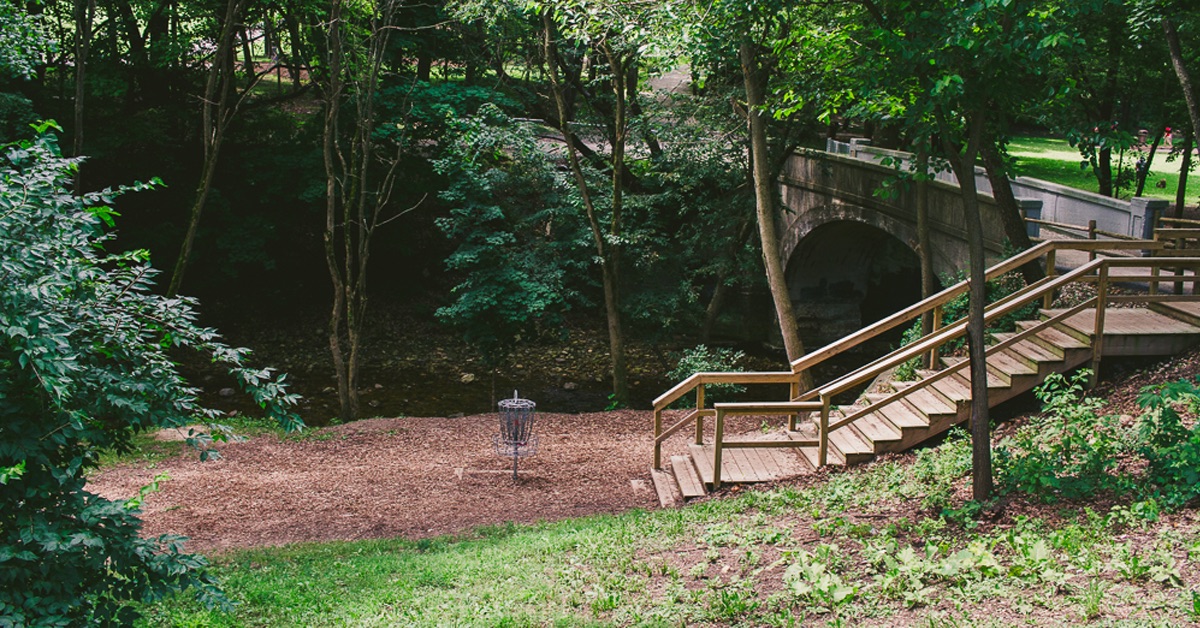 Though it isn't the case everywhere, each owner we spoke to was in a location where at least some disc golf courses are still legally open for play. However, each place also has its own guidelines for what acceptable groups are and differing societal responses to those guidelines. Given how these differences are likely affecting sales to some degree, we asked each shop owner for their impression of what disc golf currently looked like in their area.

In his neck of Illinois, Callahan said the courses were busy, perhaps too much so.
"I have definitely witnessed a large increase in new players coming out in the past few weeks, more than normal," said Callahan. "There are a lot of people playing solo rounds, but in a nutshell, social distancing is unfortunately not being practiced that well." 

Similarly, Calhoun has witnessed a lack of caution from many disc golfers in his area, which has already had consequences that, he believes, will only become more frequent.
"In Michigan, many courses closed immediately—then it became a snowball effect," Calhoun said. "As a course closed, mobs moved to the next one. Now only a few are open and of those I know, most have warnings that if people don't behave, they will be closed. Many courses pulled the baskets. Many disc golfers are not following the law and guidelines; many are still sneaking into closed parks and are risking the future of them."
Across the world in Norway, DGShop is seeing similarly mixed results.
"There have been a lot of disc golfers playing outside these days," Sandvik said. "People have a lot of free time and want to go outside, and that's totally understandable. We advised everyone to stay home and stay away from the course. Most people seem to keep their social distance, but I also see people who tend to forget about it."
Perhaps because he is in the state, Washington, where the first reported case of COVID-19 and death related to it were in the United States, Lionetti has seen much different behavior.
"It seems like there are solo players, and they are extremely cautious and playing it safe, strictly adhering to social distancing," Lionetti said.
Estonia has a specific social distancing guideline: the 2+2 Rule – two people max in groups (excluding groups of cohabitants), two meters distance between them. 
"The Estonian Disc Golf Association is promoting the 2+2 rule and it seems to be working," Rogov said. "Big respect for that!"
Selling Online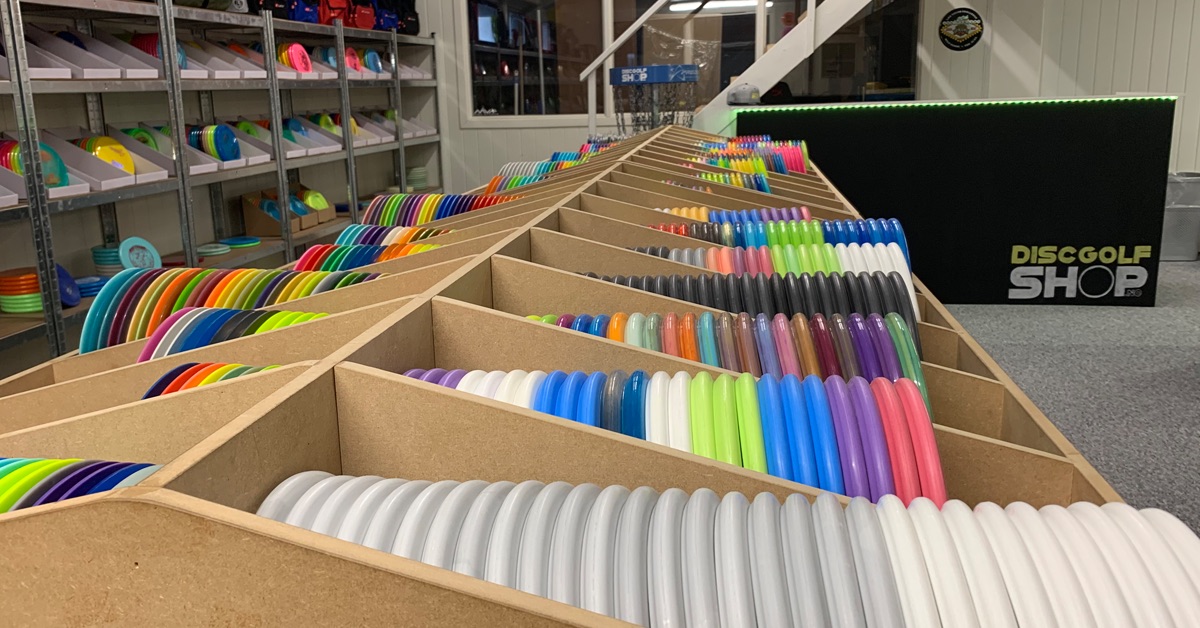 With brick-and-mortar stores closed, the move to online sales has been essential for all the retailers we spoke to. However, success in that area has varied.

As an already well-established online shop, Norway's DGShop seems to be thriving due to the uptick in online sales. 
"We have been doing home deliveries for a lot of our customers in the area and we will keep doing that until we decide to open the shop again," Sandvik said. "We have more sales than ever and a lot of really happy customers! We do have some shipping delays, but it's been okay for the most part of the pandemic."
For the Throw Shop in Michigan, where curbside pickup is not legally allowed, the picture isn't as rosy.

"Luckily we first started an online store this winter," Calhoun said. "Online sales are up, but nowhere near sustainable and not even remotely close to what in-store sales would be like this time of year. Easily 75% loss and getting worse almost daily."
The story was similar in Washington.

"We do have an online store, haven't seen a huge tick in sales yet." Lionetti said. "We just recently offered a disc delivery service, hoping it gains momentum."
Dellwood Disc Golf is also moving plastic online, but with a more uncommon system.
"I can't have customers in the store," Callahan said. "So our current traffic consists of Facebook and Instagram posts of new products and people reaching out. They can call, text, or PM me to place an order. They can come pick it up curbside or I can ship to them."

Interestingly, this more personal version of online business is one Callahan was practicing before the pandemic, too.

"I prefer to use social media for online sales regardless," said Callahan. "It's more interactive and one on one."
As Estonia is a smaller market, Chilli operates by partnering with larger suppliers who have already-established online storefronts. 
"We have good partners like Discgolfar and Discsport who are selling Trilogy gear in Estonia," Rogov said. "But we ship orders online daily even if we don't have a working online store. Discgolfar and Discsport cover that range in the field for us very well."
What Will Happen...After?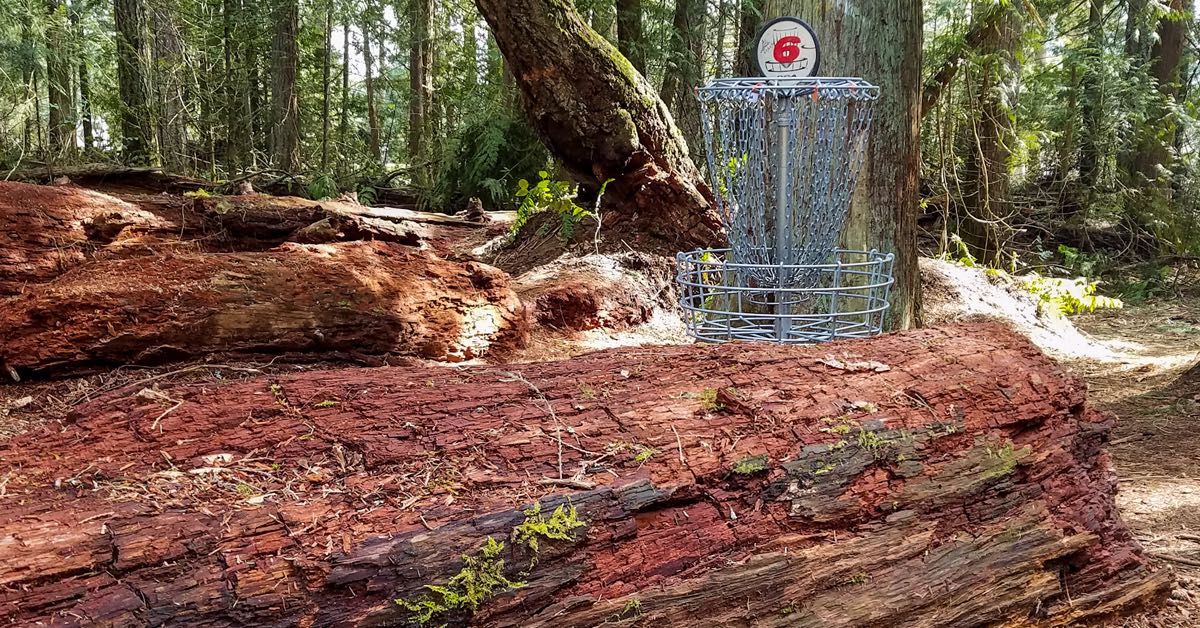 Disc golf shop owners and employees have a special interest in the growth of their local disc golf communities, and most of our sources had unique perspectives on what that would look like post-pandemic.

Perhaps due to the widespread disregard for local restrictions by many of his area's disc golfers, Calhoun gave the dimmest prognosis.
"I can't imagine we will get through this without permanently losing at least one course, or having a harder time selling courses to parks," Calhoun said. "I was working on two courses that are both in limbo now, may never happen. More so, they cannot even hire lawn care right now, and parks have no or limited staff. I think some courses will not be mowed or maintained, leading to potentially having to remain closed for the whole season even after being allowed to open back up."
The two up-in-the-air courses in Michigan are just a small sample of the disruption caused by COVID-19. In Washington, the pandemic occurred while Lionetti was planning and building a large disc golf resort.
"I've been in this 300-acre bubble designing four 18-hole courses, and trying to get them open to the public," Lionetti said. "This whole thing has taken its toll on me and my business. It's my only source of income."
While there are certainly bleak realities and uncertainty being faced by everyone we spoke with, disc golf, an underground sport that has long been fighting toward the mainstream, has also created a community used to being persistent in the face of adversity.
"If we can remain on our feet, introduce disc golf to new players, get some younger players in, then I'd say the Estonian disc golf scene will be steady for the coming years," Rogov said.
Callahan echoed that positivity from across the globe in Illinois.

"There is enough negativity and fear out there for people; I'm not going to contribute to that," Callahan said. "Being there for the community is what I have practiced before COVID and that is what we will continue to do. People need normalcy in their lives. If Dellwood Disc Golf can be that beacon of light, that's exactly what we'll be."