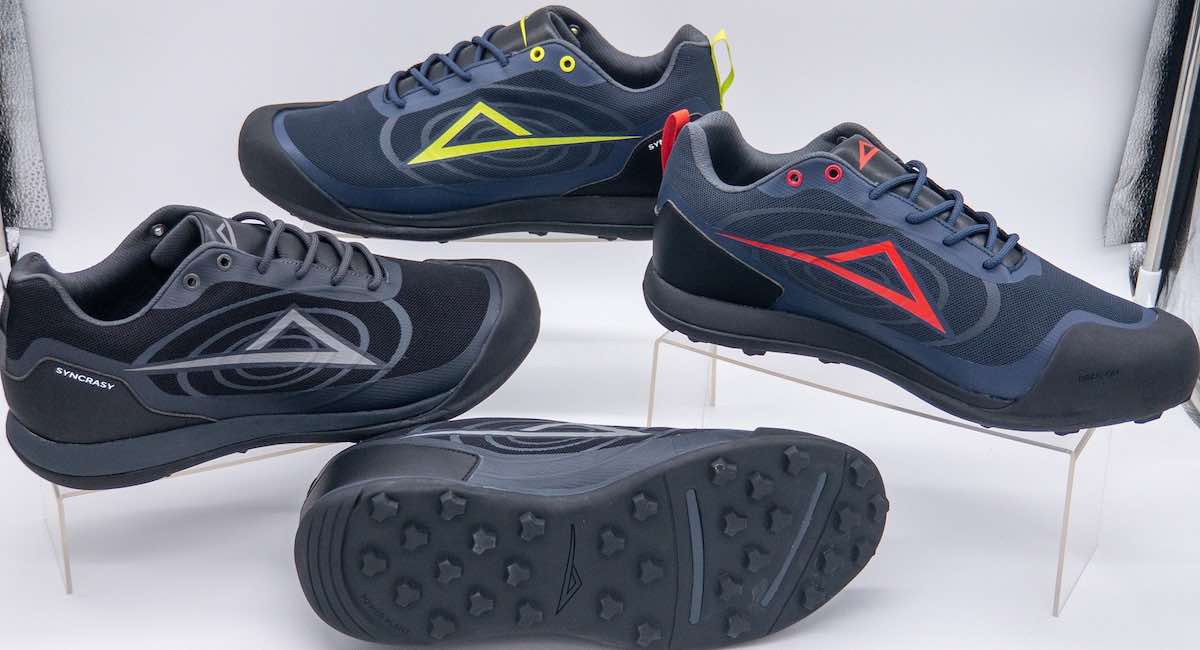 Craig Kitchens loves outdoor sports. He rock climbs, plays tennis, mountain bikes, and more. Up until a few years ago, Kitchens was also an avid traditional golfer. But after he developed a bone spur in his neck that inhibited his golf swing, he discovered disc golf was a perfect substitute.

A self-labeled gear head, Kitchens was surprised to find as he got deeper into the sport that there was no true disc golf shoe. There was dedicated footwear for almost every activity out there, so why were disc golfers mostly making do with shoes designed for hikers and trail runners – gear ideal for the walks between throws but not the throws themselves?

Whereas most people would ask this question, ponder it a bit, and move on with their days, it wouldn't let Kitchens go. Along with finding the topic interesting, he saw a growing market that no company had cornered. Though it may seem, yes, idiosyncratic, Kitchens decided in 2018 to take on the task of creating what he hoped would be the world's best disc golf shoe himself and founded a company he called Idio Sports with the goal of doing just that.

Three years later, he had the prototype of his first shoe, the Syncrasy, on the feet of testers like top pro Nate Sexton as well as other prominent people in the disc golf world and a number of serious amateur players. Thanks to great reviews and encouragement, Kitchens is just this week launching a Kickstarter campaign that will allow disc golfers to secure a pair of Idio Syncrasies for themselves.

Below you can find out more about Kitchens' unusual journey from restaurateur to car detailer to disc golf footwear designer, what elements make his Syncrasy shoe uniquely suited to disc golfers' needs, and his hopes for Idio's future. We also heard from Nate Sexton about how he got involved with the project and what he thinks of the new kicks.
Sole Searching: History of the Idio Syncrasy Disc Golf Shoe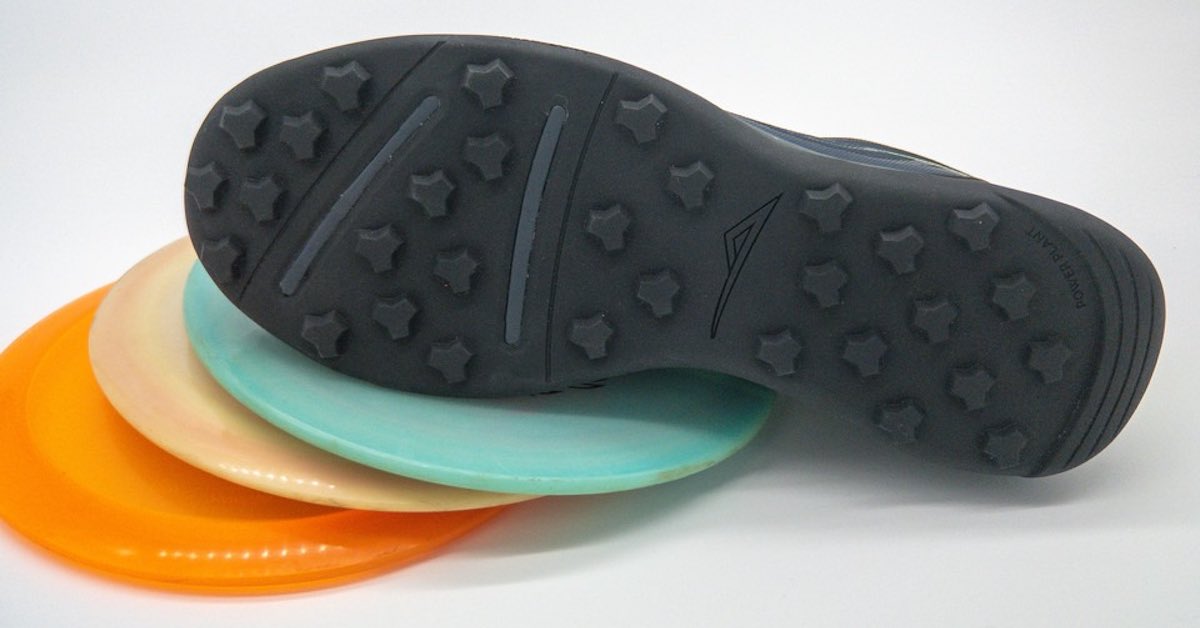 Kitchens has always been filled with the entrepreneurial spirit. His first venture was starting a restaurant, but factors outside his control led to its closing. After that, he had a mobile car detailing business while he attended college that was going well until the 2004 market crash dried up people's funds for his services.

When he began tinkering with the idea of creating a disc golf shoe in 2018, he was working as a technical drawer primarily for mechanical and electrical engineering projects.

"It was very numbers-driven and to-the-point and...I always hated it," Kitchens, laughing, admitted of his technical drawing career.

Since his day-to-day was filled with a job he loathed, Kitchens began to think ever more fondly of starting a disc golf shoe brand and was regularly sketching out design concepts in his spare time. He was on the cusp of enrolling in a program at the University of Oregon that would teach him to create and market sports equipment when he decided to move things along even more quickly.

"I wanted to go to school for industrial design or shoe design, but I ended up saying, 'I'm just gonna skip the school part and just do it,'" Kitchens recalled.

Instead of a long-term formal program, Kitchens attended various camps and conferences where major footwear manufacturers discussed the materials, technologies, and marketing that went into making their products successful. He also closely researched various specialty sports shoes to find out what design elements made them ideal for certain activities and movements.

Once he had a detailed design for a shoe he believed would fit the demands of disc golf, the search was on for people who could help him get his shoes made. After an unfortunate experience where a consultant took payment for future work and then disappeared, Kitchens found footwear design and development agency Laceless Design. It's a small Scotland-based company run by people who have experience working for and with large footwear companies.
Kitchens credited Laceless Design with "bringing a sense of realism" to his project. They helped him turn his designs into something factories could actually make and also advised him on the numerous details regarding which materials should go into the shoes, like what rubber densities would best suit different parts of his product.

"They were the ones who took my crazy ideas of what I wanted to be done and made it a realistic proposition," Kitchens said.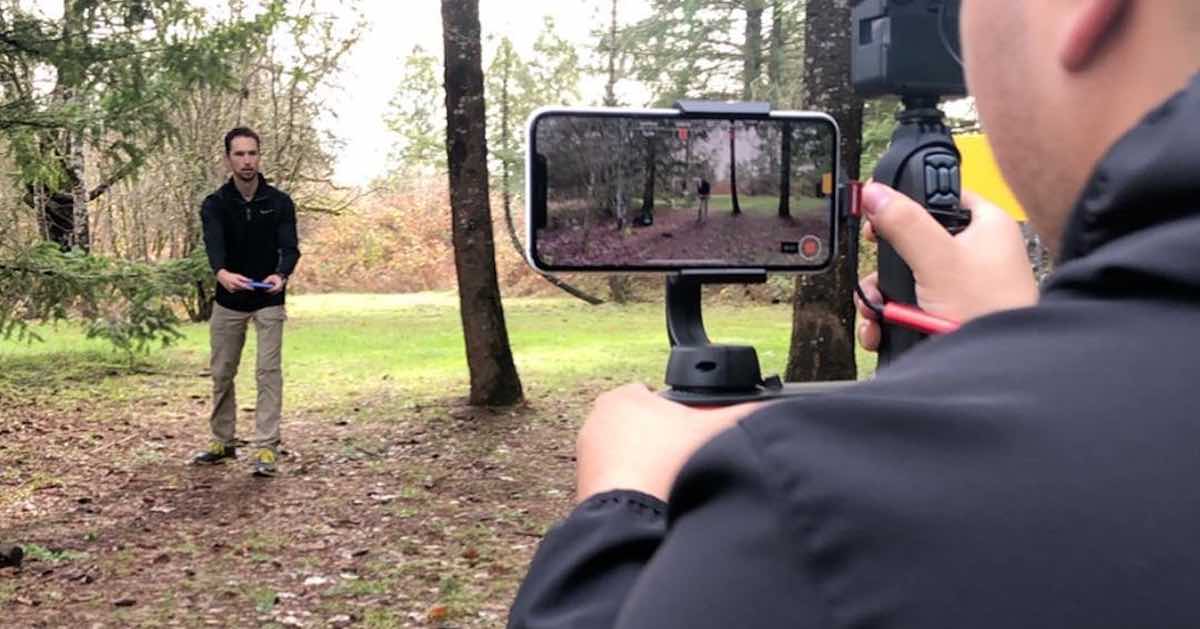 While Kitchens had been developing his designs, he'd also been reaching out to people in the disc golf business to build up his contacts. One of the earliest connections he made was with the extremely popular and accomplished pro player, Nate Sexton.

"Craig got in touch with me in the fall of 2018 when I was in Portland, Oregon, for a month because of one of my wife's medical school rotations," Sexton recalled. "He told me about his dream of starting a disc golf shoe company over lunch at some Latin American food trucks. We talked about important features and the potential for working together down the road."

Kitchens understood very well the value of building this relationship and has worked hard to cultivate it. For example, when he had to make a choice about which molds he would pay to have created in order to produce Syncrasy prototypes for testing, he went with molds in just two sizes: his own (11) and Nate Sexton's (10). To be clear, that doesn't mean just he and Sexton have tested the shoes but that only people who wore sizes 10 and 11 did.

As for what those testers said about the shoes, Kitchens reported that there has been surprisingly little that he has needed to alter about the design.

"Mainly the thing that we fixed was a minor adjustment where the laces tie through just to make that a little more appealing," Kitchens said. "And that was really it. I think it was a 'measure three times, cut once' scenario where we just did so much beforehand that by the time we released it, it was in good shape."

In fact, when we asked Sexton if he planned to make the Idio Syncrasy his primary disc golf shoe if the Kickstarter campaign was successful and a steady supply of them was assured, he made it clear they would be.

"The shoes are comfortable and have been performing well for me so far," Sexton said. "Eventually there should be both a waterproof and a non-waterproof option. Once I have those, I imagine they will be my go to shoe."

For those wondering, it's the non-waterproof option that's still in the works. All Idio Syncrasy shoes are currently waterproof.

If you're interested to see the Idio Syncrasy in action, you can watch Sexton wear them in coverage of the second round of the 2021 Resistance Open.
What's Special About the Idio Syncrasy Disc Golf Shoe?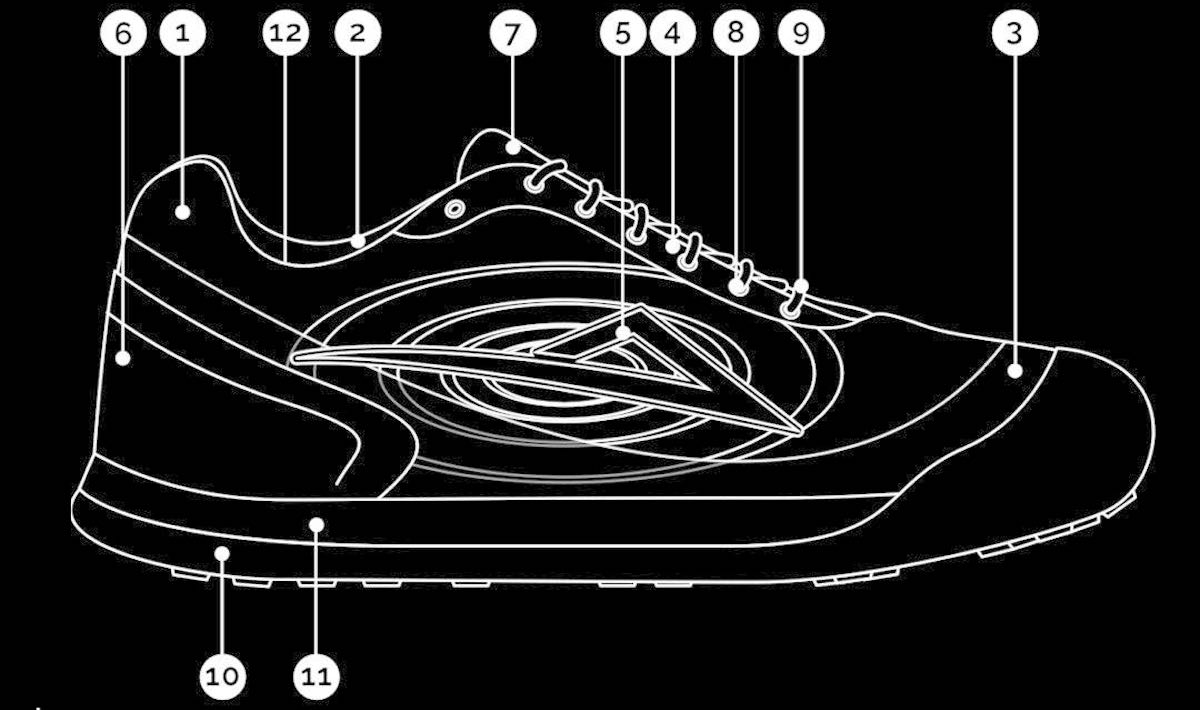 Some disc golfers may be aware that the Idio Syncrasy is not the world's first attempt at creating a disc golf shoe. Shoemaker Keen once made a model called the DeLaveaga (named after the famous course) specifically for disc golf, and disc golf equipment companies like Latitude 64 and Discmania have also taken a shot at the shoe market. But none of these brand's models truly caught on.

Mentioning no brand specifically, Kitchens posited that previous disc golf shoes haven't found success because they didn't offer the market anything very different from what was already available.

"I'm not trying to bash anybody that's tried to do this before, but the shoes that have come out prior...they're templates," Kitchens said.

He explained that, though he couldn't know for certain, other companies' disc golf shoes he looked at appeared to him as if they were made from molds a factory had on hand and companies tried to make a play for the disc golf shoe market by "slap[ping] their logo on it." This is the antithesis of what Kitchens is doing with Idio.

"That's not why I'm here," Kitchens said. "I don't want to put my thing on a product and throw it out there. I'm here to make an actual shoe, and it hasn't so far looked like anyone set out to do that. And if they did, we'd know about it because it's not an easy process."

Kitchens did add as a caveat that he believed a company called Bite had tried to make a bespoke disc golf shoe. However, that shoe was marketed as a hybrid disc golf and walking/hiking shoe whereas Kitchens intends the Syncrasy specifically for on-course use.

So how is Kitchens' design different from previous efforts at creating disc golf shoes? Here's a run-down of the features he emphasizes most:

Multi-directional tread

Unlike hikers or trail runners, who almost always move forward with their feet facing forward, disc golfers tend to move forward to start their run-ups before turning to move and shift their weight laterally at the end. This is why the tread on the Syncrasy is designed to provide stability and grip no matter what direction a player moves.

Power plant heel

The heel is hugely important to a disc golf throw. Players with solid form tend to transfer most of their body weight into a single foot during their throws and then have to release the tension on their knee and other body parts by rotating on a single heel. Kitchens says he's designed the Syncrasy's heel both to help with grip as weight is transferred but also to rotate easily as players release throws.

Minimal drop

When "drop" is talked about in relation to shoes, it refers to the height of the heel compared to the ball of the foot. For example, in many Adidas Terrex shoes, the drop from heel to toe is about eight millimeters and it's often higher than that in many running shoes.

Kitchens says that having a lot of drop in shoes tends to propel someone forward in the direction their toes are pointing. While this might sound good for running, if you think of accomplishing something in disc golf like throwing an anhyzer where the body needs to lean away from the toes, too much drop means your footwear is working against what you're trying to accomplish. Having a lower drop means a player's weight can spread out more evenly across the feet.

Though zero drop shoes are a growing trend and Kitchens believes zero drop would not just be great for disc golfers but is "the best solution for foot and leg health overall," he made a very deliberate decision to make the Syncrasy just minimal drop (six millimeters). This is because most disc golfers will be used to wearing shoes with relatively high drops, and doing that actually causes the Achilles tendons to shorten (the Achilles attach your calf muscles to your heels). Kitchens wanted to protect Syncrasy buyers from having a higher risk of pain and injury by not forcing players' Achilles' to suddenly need to stretch much farther than they've been asked to before in an athletic context where they'll be under high stress.

Notably, a zero drop shoe is "definitely a future company goal," according to Kitchens, but, just like with the Syncrasy, getting a model to the point he believes is ready to go to market "will require years of research and development."

More room and protection for toes

The toe box on the Syncrasy is wide, allowing toes to spread out and weight to be distributed more evenly. We even reached out to a wide-footed prototype tester who told us that this feature helped make the shoe perfectly comfortable for his feet's width.

Along with the wide toe box, the shoe has a large toe guard that will help prevent holes from forming for players who tend to drag their toes during some throws.

X-Flex

Another place on a shoe that disc golfers ask a lot of is the part just under the ball of the foot. Kitchens has designed this area to be particularly flexible to help with putting and some aspects of drives.

Waterproof

Though this isn't different from many outdoor shoes popular with disc golfers currently, it is important to note that the Syncrasy has a waterproof liner.
Will the Shoe Fit?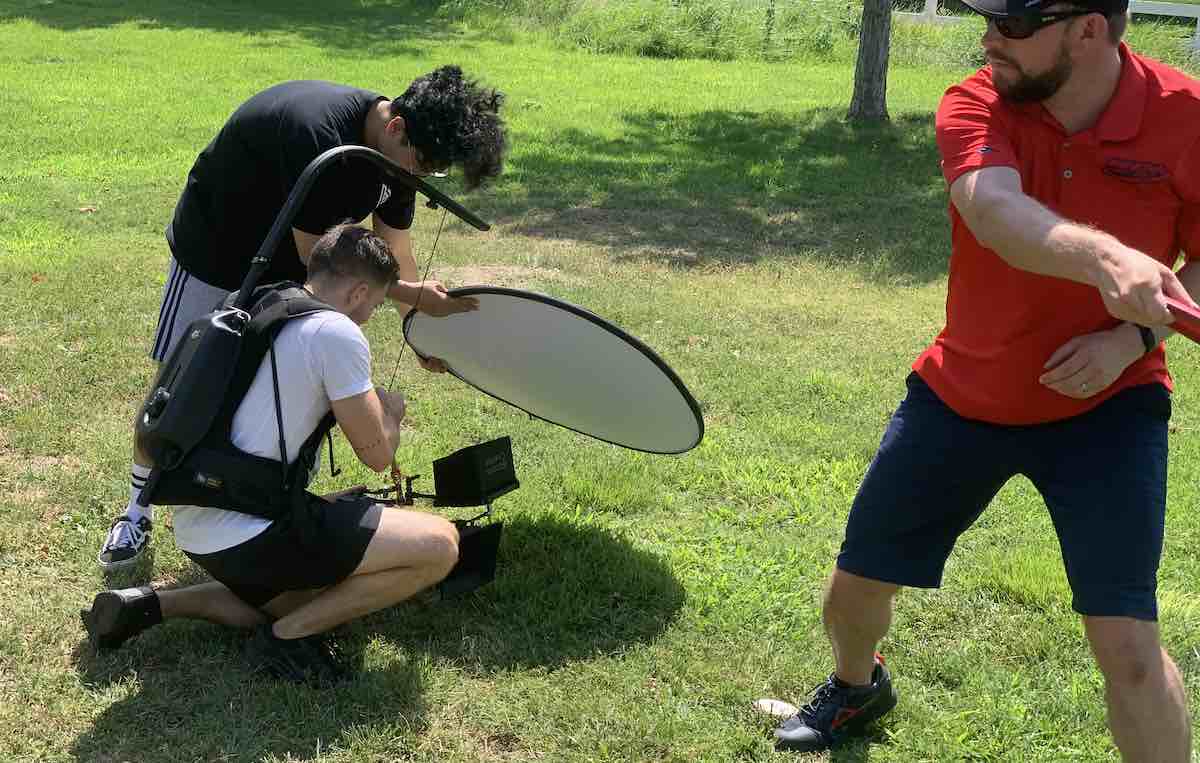 After the years of research and work, the success or downfall of Idio is now in the hands of the disc golf community as Kitchens anxiously waits to see if he'll hit his Kickstarter goal of $119,000 USD (about €101,000). That goal is based on the idea that the Idio Syncrasy will cost $119 per pair to Kickstarter backers, so reaching his minimum goal would be the equivalent of selling 1,000 pairs.

"It's like you're releasing this thing out into the wild where it's going to be out of your control and in other people's hands," Kitchens said to us a few days before the campaign launched. "But I trust that we have put everything we could into this, and at some point, you have to let it go."

To help get the word out and pledges up, he's worked with Sexton to film an advertisement that will air on the Disc Golf Network and other coverage of professional disc golf events. In fact, the majority of his advertising budget will go into promoting Idio to fans of pro disc golf because he thinks those are likely to be the people most interested in his product. Along with the filmed ads, there will be feather banners and other promotional materials at Disc Golf Pro Tour events.

Kitchens says that if enough people in the disc golf community do pledge their support to help make the first full run of Idio Syncrasies a reality, he plans to do his utmost to be worthy of that trust.

"All I can do is hold fast to my integrity and be open and honest with the community," Kitchens said. "I believe honesty is the best policy. I have faith in myself and the disc golf community. If I missed something or something is going to take longer than I expected it to take, I'm going to be forthcoming with that information at all times."

He also hopes that people see this project in the same light he does, namely as a dedicated disc golfer earnestly trying to create something that could benefit the community.

"It's grassroots; it's not a gimmick," Kitchens said. "It's very purposefully driven and designed, and I just want people to know how much has gone into this project. It's not something that just popped up overnight. It's something we've worked really hard to get right."

The Kickstarter campaign for the Idio Syncrasy ends on Friday, August 20, 2021.