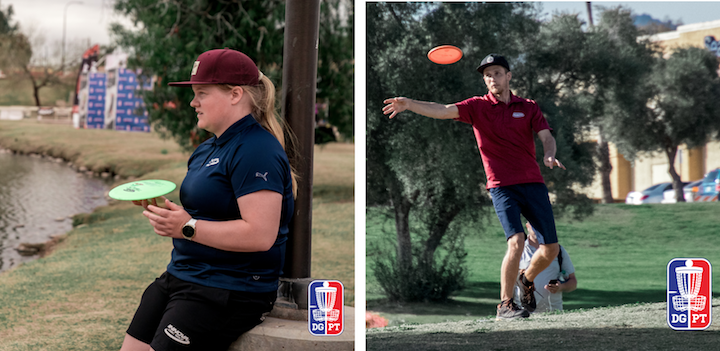 In the US, fans are excited when sports-focused media entity ESPN gives disc golf even a few seconds of its time. But imagine a country where two citizens' top-three finishes in a Disc Golf Pro Tour event were enough to attract coverage from some of the most well-known general news and media providers.
Actually, you can stop imagining and just think of Finland.
Last Sunday, two Finns stormed the podium in Arizona at the Memorial Championship. Eveliina Salonen took the win in Open Women, and Jalle Stoor had a third place Open finish. And while that caught the attention of many disc golf fans around the world, it went well beyond the realm of disc golfdom in Finland.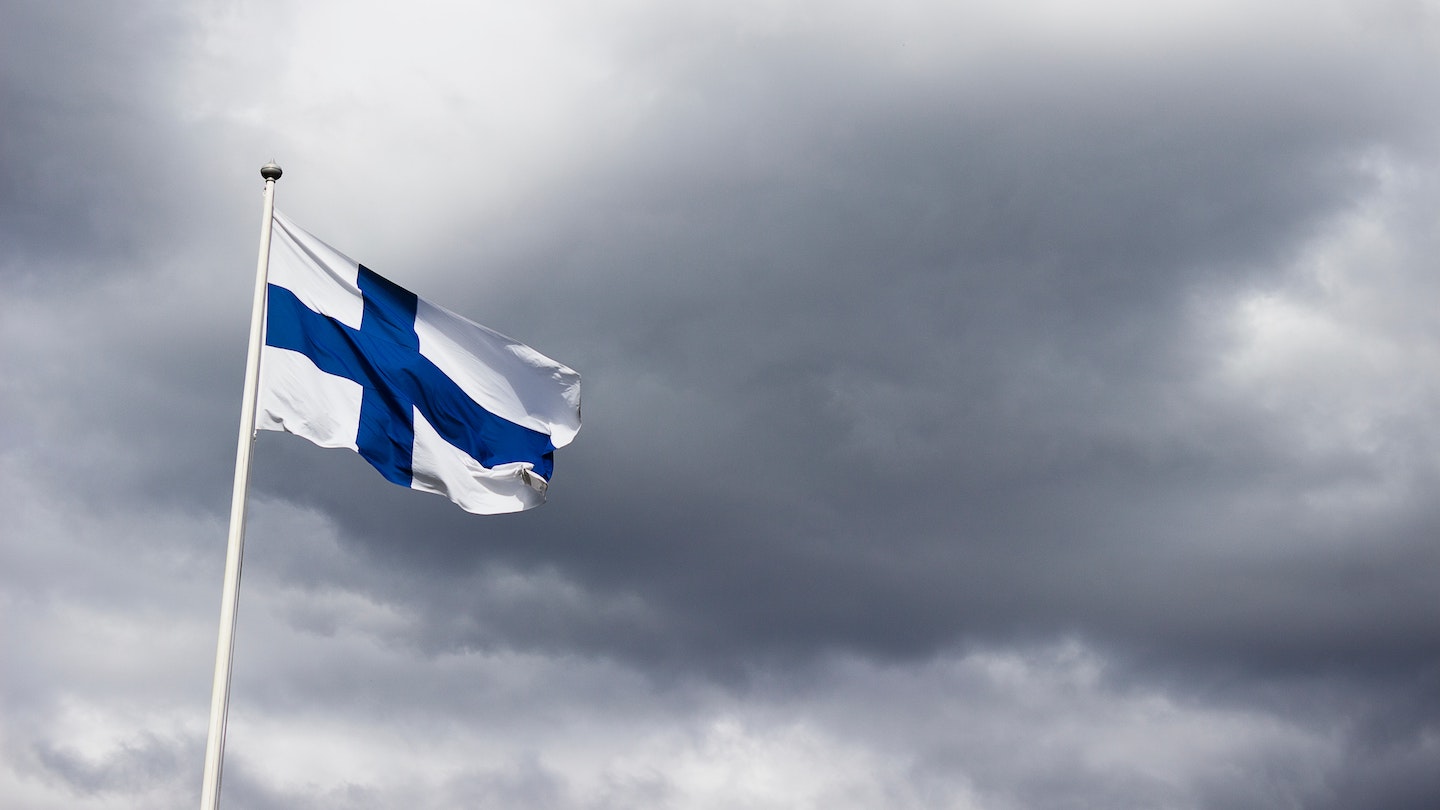 Finnish news outlets YLE (Finland's equivalent of the UK's BBC), Ilta Sanomat (the second biggest print news publication in the country), MTV (not that MTV—this one is one of the largest commercial media sources in Finland), and others have all run stories detailing the success of Salonen and Stoor.
Given UDisc's dedication to a sport that is, to be generous, on the periphery of the general consciousness, this kind of coverage of athletes' disc golf achievements from a nation's mainstream news sources stood out. Mainly, it made us wonder two things: 1) Is this sort of disc golf coverage normal in Finnish media? 2) What do Salonen's and Stoor's accomplishments mean to the Finnish disc golf community?

We talked to five Finns to see what we could learn, and it turns out that while everyone is excited about the results, there's no consensus on the normal level of disc golf coverage in Finnish media.
Jussi Meresmaa: Discmania CEO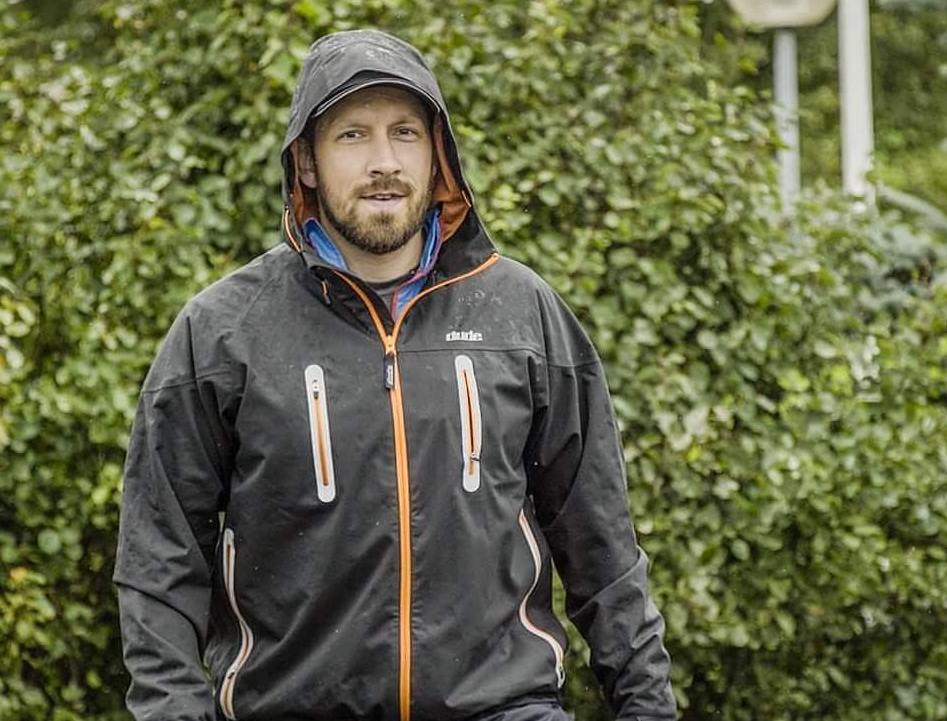 On Media Coverage: It is still fresh so I'm sure we have not seen all the press on it.
Personal Reaction: Eveliina's win is really important for Finnish Disc Golf. It's a testament to the rapid growth and level of Finnish disc golf. Eveliina started to play events when [four-time Open Women World Champion] Paige Pierce was already winning world titles. This is a new era for disc golf. It's become a truly international sport at its top level.
Kajsa Wickström: PDGA Europe Board of Directors President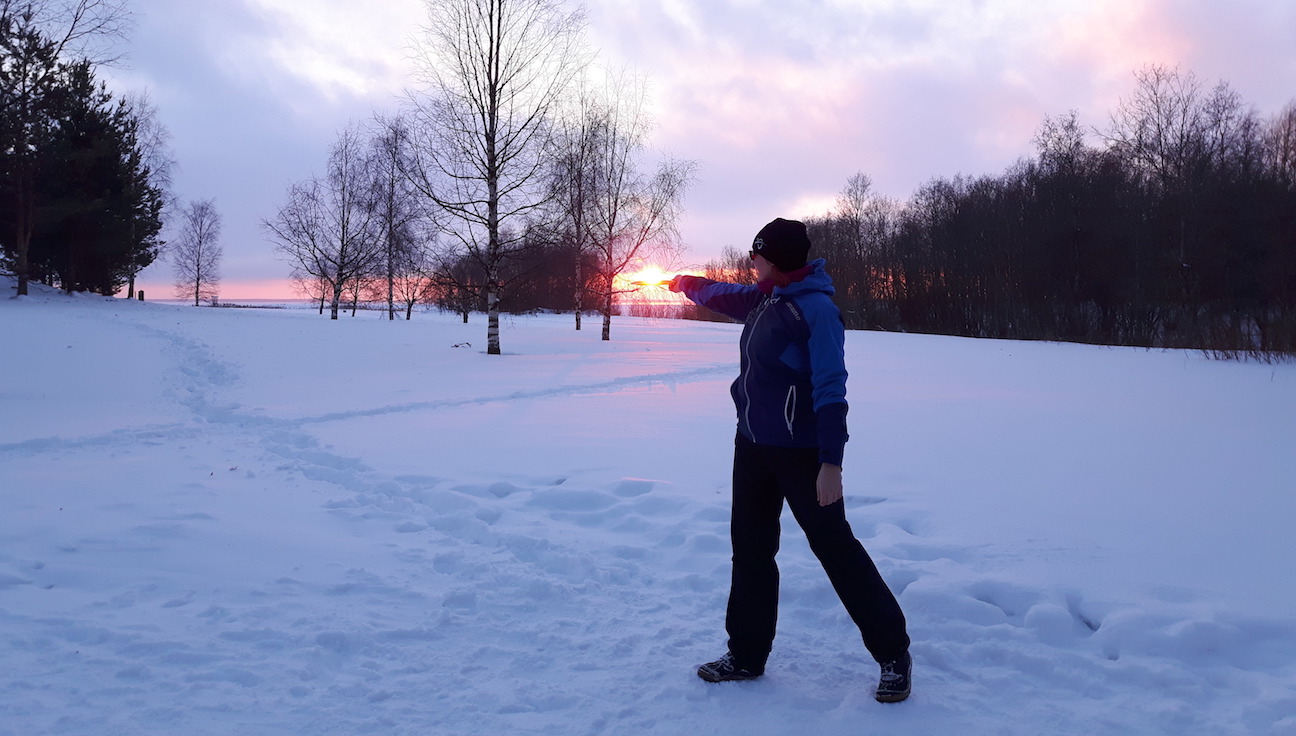 On Media Coverage: It [the Finnish media's reaction] is fairly usual in my opinion. The sport and the athletes' performances tend to get mentioned at least in local newspapers. Of course most of the coverage is about big events, like the European Disc Golf Championship, our National Championships, or the Finnish Pro Tour, but also smaller, local events get their share of media coverage, usually in the printed press…
 …[But still] I don't think disc golf would even be in the top 20 of sports Finns care most about, unfortunately. That being said, the sport is still growing and getting more and more professional thanks to the many great efforts of our National Discgolf Association Suomen Frisbeegolfliitto and the 150 or so registered local clubs doing their best to grow the sport. 
Personal Reaction: As a fellow Finn and disc golfer, I am more than proud of their accomplishments, and I am especially happy and proud of Eveliina being able to keep her head cool and focus on doing her thing with Paige hunting her down. You go girl! Jalle proved that you don't have to do crazy shots or take risks to be at the top: in my view he played to his strengths, stuck to his game plan, and executed his shots to perfection. 
I would also like to add that I am also proud of Simon Lizotte and the rest of the Europeans making their way across the big pond and showing the Americans what they got! I think you guys over there need to keep your eyes open, the Europeans are coming...
Juha Kytö: Creator of Tyyni (Europe's Biggest Tournament) and Founder of Natural Born Disc Golfer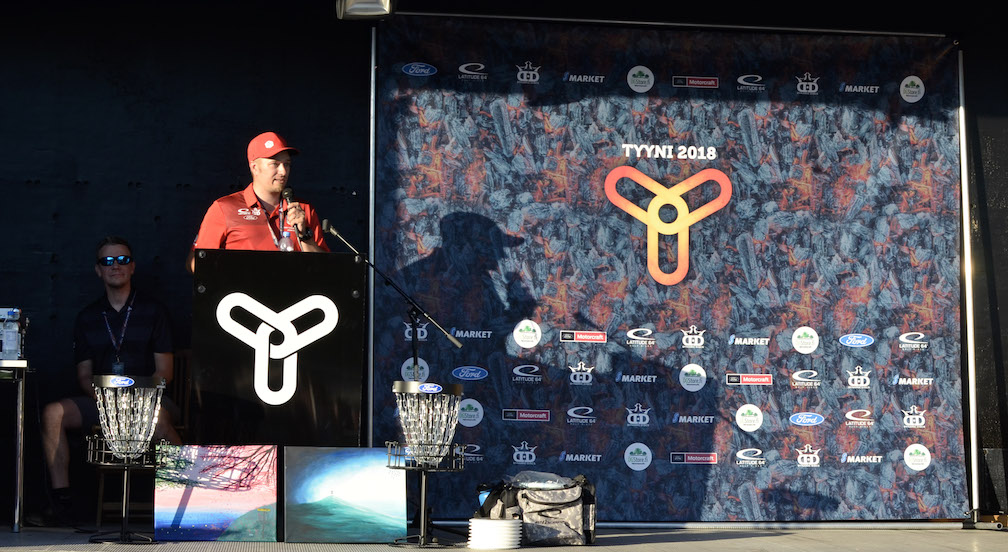 On Media Coverage: When you go back 2-3 years, it was more common to have disc golf news in big publications. Mainly those stories were about big events and of course players performing well both abroad and home. These days, I would not say it is surprising [to see media coverage of disc golf] even though it is not that common compared to bigger and more followed sports. Disc golf is gaining ground among all sports and is well recognized, and that's why it's also notable enough for mainstream media.

Personal Reaction: Eveliina has been working her way to the top consistently over the last few years, and it's no surprise that she's now able to really challenge the top tier of the world. I watched all the FPO rounds live and it was really enjoyable watching her confident and consistent play.

Jalle has been bit "off the mainstream" for a while, due to injury if I am not totally wrong. He even played one year mainly left-handed (he is a right-handed player). I am happy to see that he is back on track and reaching the top; he has also been working toward that for years.
There is a lot of unleashed potential coming both from Finland and Europe. I believe these will not just be one time shooting stars but finally an example for all players near the top that the former champions are beatable if you work hard enough for your goals, and we will see more podium finishes and even wins for European players in future.

Tapani Aulu: Brasil Open 2019 Champion, Prodigy Europe Team Member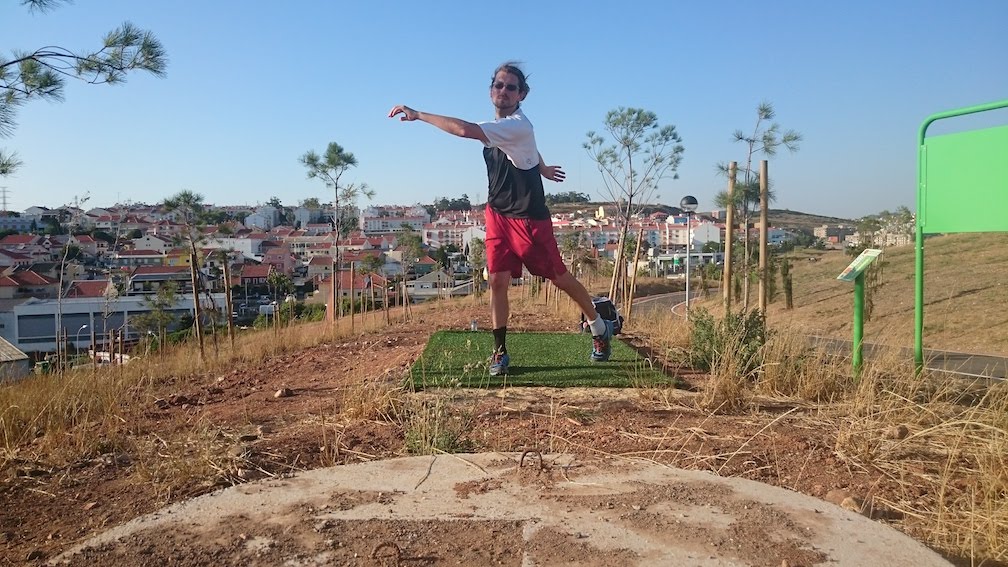 On Media Coverage: We usually get the results of the main events...from Majors and the European Disc Golf Championship. Disc golf isn't up with the big sports like hockey or Nordic skiing yet...it's somewhere way down there together with ball golf.
Personal Reaction: Eveliina's win was not a surprise. It had been coming for a while since she had already bested some of the top American pros in Europe before. So it was only a matter of time. Seeing it live in primetime made it that much bigger of course. Jalle probably played at the absolute limit and it was so awesome to see that.
Ville Kostin: Finnish Creator and Owner of DiscGolfPark Mijas in Málaga, Spain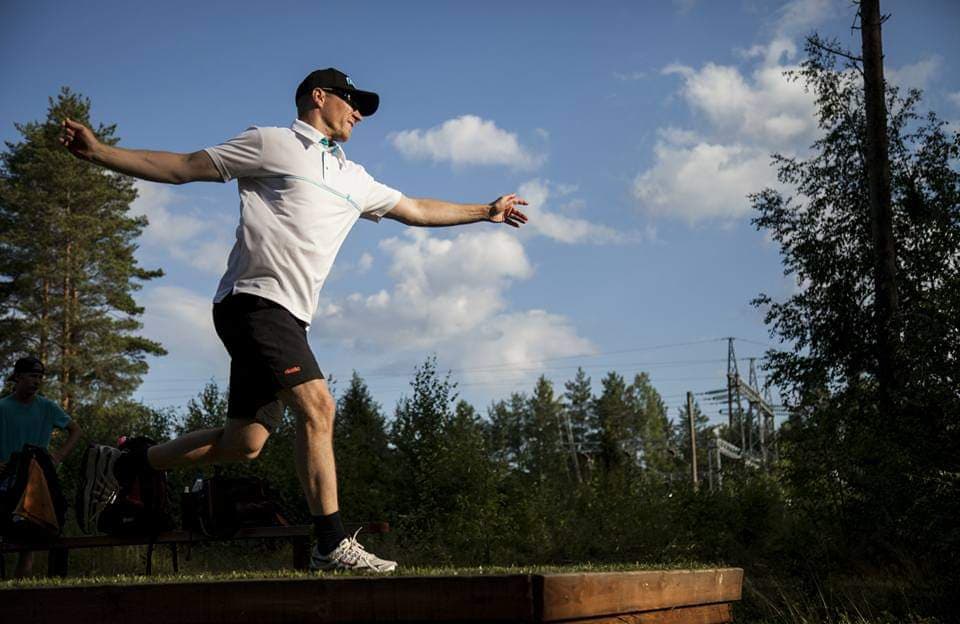 On Media Coverage: The media in Finland is going crazy about Eveliina and Jalle's success. Usually there's nothing in the media and now it's been covered by all the main media companies. The Memorial is really big, and to beat US players in their homeland makes the story have big media value. 
Personal Reaction: What a cool win! Jalle being third and Eveliina taking the win was a really big deal for Finland and also really good for disc golf there.