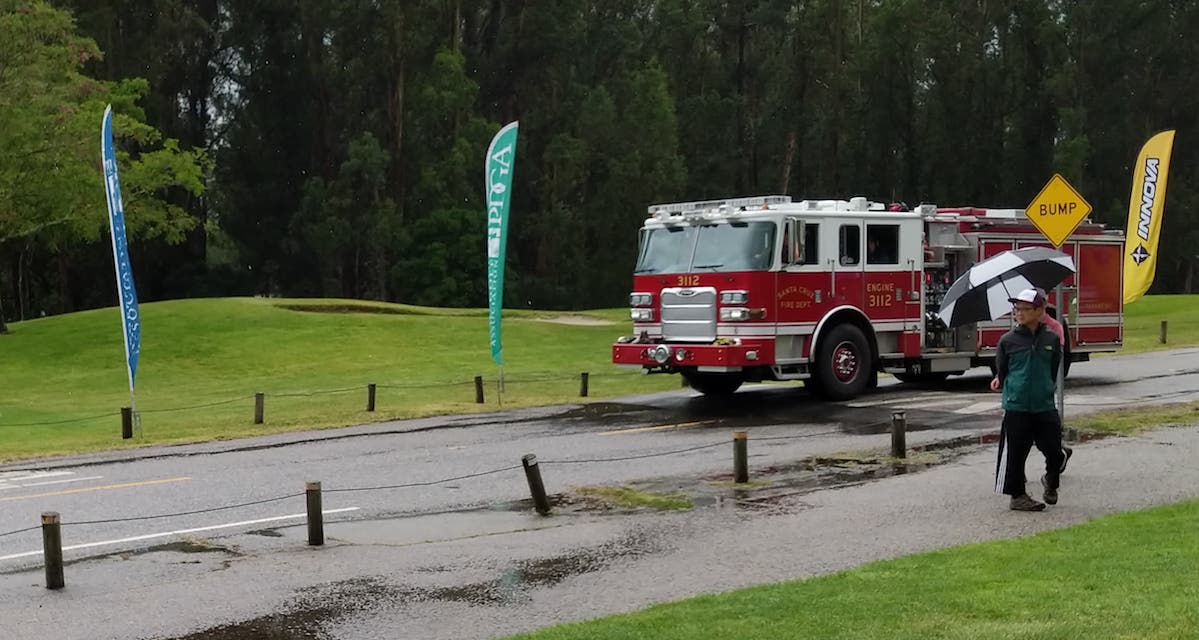 Things went down in an elevator yesterday at the Masters Cup. 
Open player Chris Clemons became stuck in the pro shop elevator with his tee time looming. It's a story that seems wild enough, but the identity of the fireman who helped free him makes the tale a candidate for the status of disc golf legend.
Clemons' friend Jordan Castro filled UDisc in on the details.

"I get here [the course], and I'm putting on some clothes, and all of a sudden my phone rings," Castro recalled. "I looked and saw, 'Oh, it's Chris.' I ask what's going on, and he's kind of breaking up. Then he's like, 'Elevator!...I'm stuck in the elevator!'"

After that, Castro went to the pro shop and informed them someone was in the elevator. The shop personnel called the fire department to free Clemons, who arrived and did just that.

Then Castro said a firefighter who had helped extricate Clemons asked, "Hey, is Nate Doss here?"

Nate Doss is, of course, the three-time World Champion who, with his multi-time World Champion wife Valarie Jenkins, has been focusing on getting Bevel Brewing Company up and running this year while also taking time to commentate on Disc Golf Pro Tour live coverage.

"No, I don't think so," Castro replied. "He's up doing his brewery."

"Well, I'm his brother," said the firefighter who freed Clemons, according to Castro.

"It was so crazy," Castro said. "You could just see it in the face and the sound of his voice; it was so epic...one in a million."

For those wondering, Clemons also made his tee time.