For an updated list of each state's best courses, read "The 5 Best Disc Golf Courses In Each U.S. State: 2021."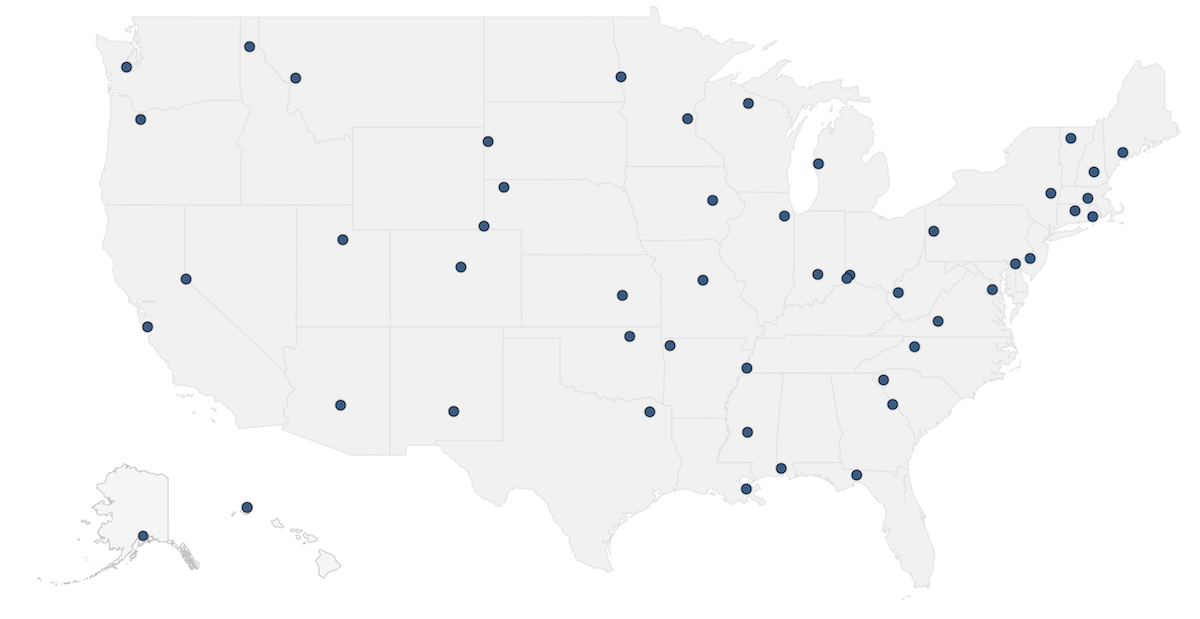 Note: Scroll down in this article (not the one linked below) to see the full list of the Best Disc Golf Course In Every State.

It has arrived, the companion to "The Most Popular Disc Golf Course In Every State" we released last December. While that article revealed which U.S. courses were played most often by disc golfers using UDisc, this one unveils those that earned the best ratings. 

Release Point has already featured a piece exploring why there's frequently a difference between "most popular" and "best" places to play disc golf, and you can find that here. 

For this post, we've done some analysis to see what aspects of courses reviewers appear to value most to go along with our list. When we broke down that analysis, we found some interesting national trends as well as intriguing regional differences. Those findings are in the following sections, and the list is at the very end.
What We Care About & What We Don't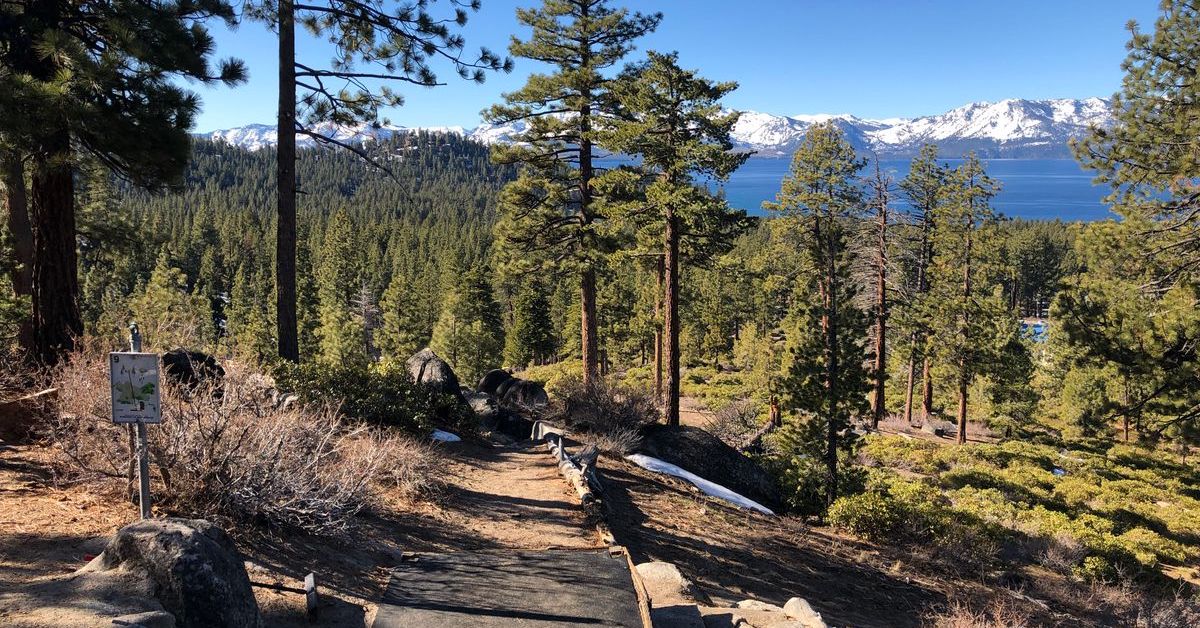 Though it's fascinating just to see what courses people love the most in each state, it also seemed worth investigating exactly what people loved most about them. To do this, this article's author analyzed every UDisc review of the 50 courses on the list, looking at all 1,178 reviews and counting key ideas and themes. Some reviews gave little to go on (e.g., simply "Amazeballs"), but many were packed with detail.

To be clear, a review consists of written comments accompanying a course rating. A rating is simply a half star to five star evaluation of a course's quality. Ratings in UDisc do not have to be accompanied by a review, so there were more ratings for these courses than just 1,178.

That said, here are the terms that were most often favorably mentioned by reviewers:
| | |
| --- | --- |
| Term | Occurrence Rate  |
| well-maintained | 17% |
| challenging | 15% |
| beautiful | 14% |
| "nice," "good," or "fun" layout/design | 11% |
| a mix of shot types required | 10% |
It's likely that the most-mentioned term, well-maintained, relates to two things: 1) playability and 2) aesthetics.

Courses with mown grass, clear fairways, less brush off the fairways, trimmed-up greens, etc. make headaches like long—and sometimes fruitless—searches for discs less likely. They also probably give players the sensation that a course plays more fairly than places where seemingly random branches or brush piles make shots more difficult (though fairness was admittedly only rarely mentioned specifically). Additionally, all the hard work that goes into making a course pleasant to play tends to make it more visually appealing, too.

And speaking of visual appeal, beautiful also made a strong showing in reviews, which adds more evidence that a course simply looking good is a huge plus for its ratings.

However, it's not all about looks. Three of the most frequently-mentioned terms all dealt with how a course played. Those terms suggest that people like courses that challenge them with well-designed holes that call for a variety of shots.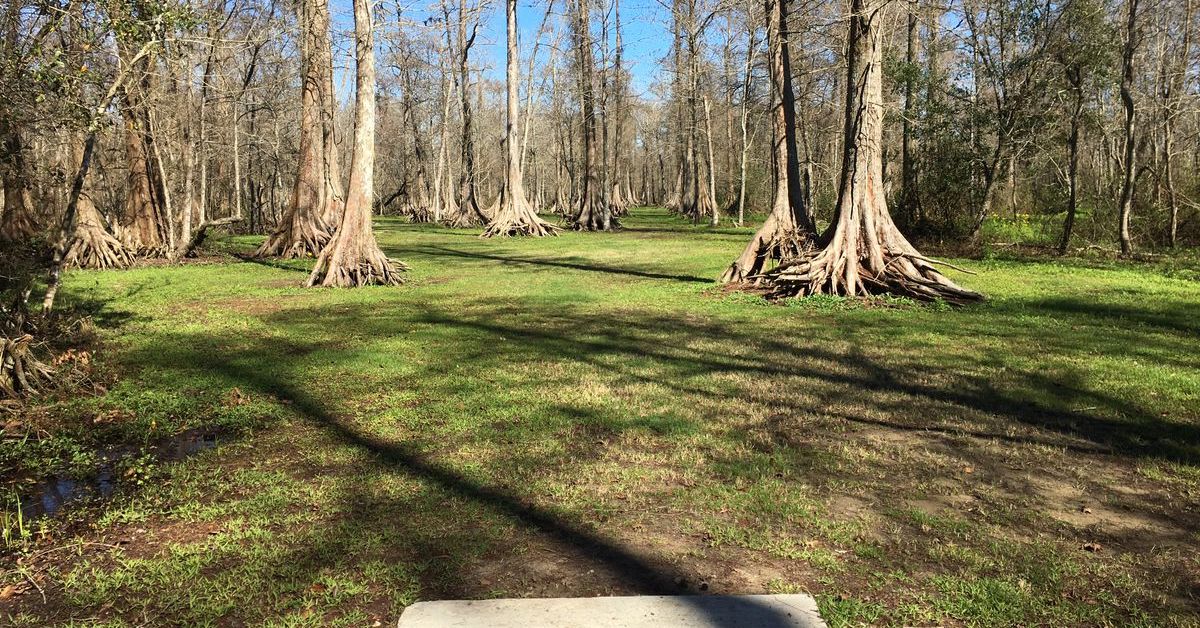 What didn't make the top five is just as interesting. Woods/trees, signage/navigation, technicality, length, elevation, physically demanding, fairness, signature holes, and tricky greens all were less than 10%. But, truthfully, we never thought physically demanding would even be a blip on the radar, but its 3% occurrence rate topped both fairness and signature holes.
Some might also think that signage/navigation would be a bigger deal for folks, but it turns out that it's the sort of thing people mention most when it's lacking. Essentially, people mentioned this aspect when they thought there was an issue with it but rarely complimented courses on providing good examples of it.

For a little more data to chew on/vague bragging rights, here's a list of which of the top state courses were most often favorably associated with each of the terms in reviews by both total mentions and percentage of their reviews:
| | | |
| --- | --- | --- |
| Term | Most by %  | Most by Count |
| well-maintained | J.Beast (AR) | Blue Ribbon Pines (MN) |
| challenging | IDGC - WR Jackson (GA) | Idlewild (KY) |
| beautiful | Zephyr Cove Park (NV) | Zephyr Cove Park (NV)  |
| "nice," "good," or "fun" layout/design | Parc des Families (LA) | Parc des Families (LA) |
| a mix of shot types required | Grand Central Station (SC) | Grand Central Station (SC) |
| woods/trees | A.W.O.L. (ID) | Stafford Woods (NJ) |
| signage/navigation | Wildcat Bluff (IA) | Stafford Woods (NJ) |
| technicality | Bud Hill (TN) | Stafford Woods (NJ) |
| length | IDGC - WR Jackson (GA) | IDGC - WR Jackson (GA) |
| elevation | Zephyr Cove Park (NV) | Zephyr Cove Park (NV) |
| physically demanding | Beaver Ranch (CO) | Beaver Ranch (CO) |
| fairness | IDGC - WR Jackson (GA) | IDGC - WR Jackson (GA) |
| signature holes | Solitude Mountain (UT) | Stafford Woods (NJ) |
| tricky greens | Flip City (MI) | Flip City (MI) |
Different Regions Care About Different Things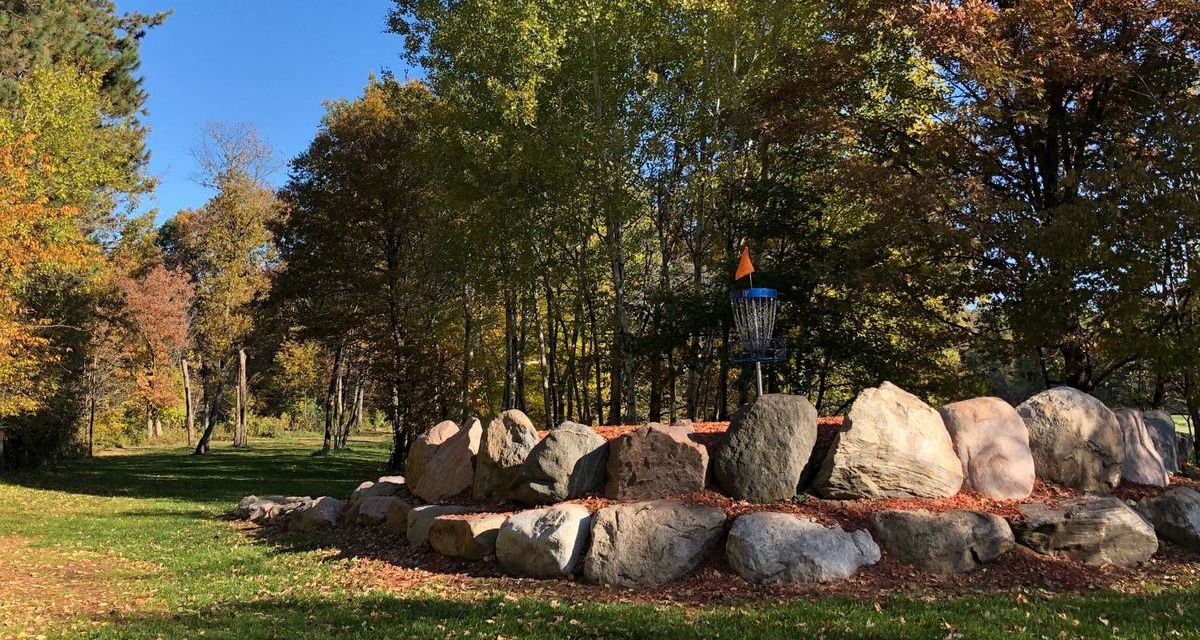 The top criteria for disc golf courses are very similar across regions of the country. Courses being challenging seems to be nationally agreed upon as a good trait because it came in exactly second place in all regions. Still, there are some notable differences.
In the Northeast and South, well-maintained was the term most often mentioned in positive reviews. In both regions challenging and mix of shot types required were next, with beautiful dropping to fourth in the Northeast and eighth in the South.
In the West, scenic views displaced other criteria, with beautiful rising to second in the Midwest and first place in the West. Elevation also climbed the list as the mountainous open spaces increased, coming in third in the West. Interestingly, well-maintained fell in importance here.
Finally, physically demanding also got noted more regularly in the West. Big mountains and plenty of room for long fairways probably plays a part in that. Notably, there is not one single mention of any of the top courses in the Northeast being physically demanding!
This data is clearly insufficient to tell us whether disc golfers really want different things in these regions, but they do offer up the interesting idea that regional differences might affect what we look for in courses.
The Best Disc Golf Course in Every State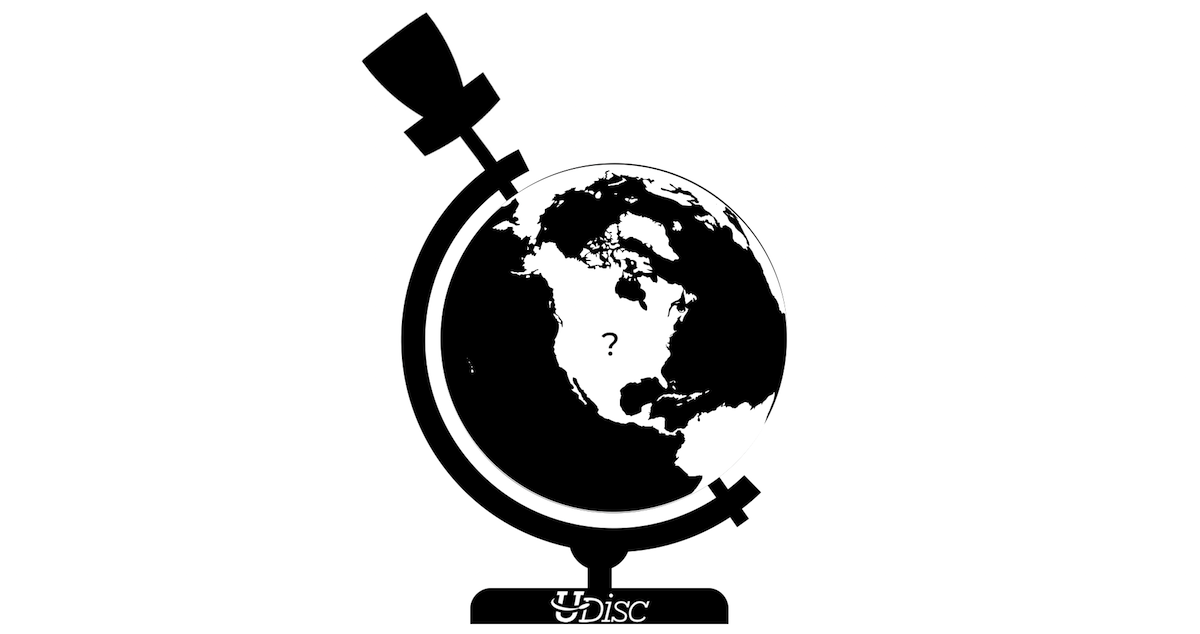 And here's the moment you've been waiting for: the complete list. 

The courses made the list based on their ratings by disc golfers using UDisc. The courses here earned their spots purely from their stats and not due to the opinions of UDisc's staff. The course grades are relative to how close each course was to a perfect five-star rating. The list doesn't include temporary courses (sorry, Gran Canyon/Throw Down the Mountain in Florida!).

Some of these courses were already featured in our World's Best Disc Golf Courses series. You can see the top 50 courses in the world here. The linked courses in the list below are among the world's 10 best. Click them to read Release Point articles discussing their histories, the types of golf they offer, and more.

See an updated and expanded list from 2021: "The 5 Best Disc Golf Courses In Each U.S. State: 2021."
| | | | |
| --- | --- | --- | --- |
| State | Course | City | Score |
| Alabama | The Admiral Semmes | Semmes | 86.75 |
| Alaska | Kincaid Park | Anchorage | 82.79 |
| Arizona | Fountain Hills Park | Fountain Hills | 88.88 |
| Arkansas | J.Beast | Springdale | 89.11 |
| California | DeLaveaga Park (Top 10 in the World) | Santa Cruz | 94.99 |
| Colorado | Beaver Ranch Disc Golf Course | Conifer | 94.68 |
| Connecticut | Wickham Park | Manchester | 89.41 |
| Delaware | Iron Hill | Newark | 89.56 |
| Florida | Tom Brown Park DGC | Tallahassee | 90.19 |
| Georgia | IDGC - WR Jackson Memorial | Appling | 94.98 |
| Hawaii | Princeville Mauka Disc Golf Course | Princeville | 77.59 |
| Idaho | A.W.O.L | Bayview | 90.00 |
| Illinois | The Canyons @ Dellwood Park (Top 10 in the World) | Lockport | 95.61 |
| Indiana | BC3 Disc Golf | Nashville | 88.09 |
| Iowa | Wildcat Bluff | Vinton | 92.92 |
| Kansas | Clover Cliff Ranch | Cedar Point | 90.26 |
| Kentucky | Idlewild | Burlington | 94.92 |
| Louisiana | Parc des Familles DGC | Marrero | 90.29 |
| Maine | Sabattus Disc Golf - Hawk | Sabattus | 93.73 |
| Maryland | Turkey Hill Disc Golf Course | La Plata | 91.57 |
| Massachusetts | Maple Hill (Top 10 in the World) | Leicester | 96.79 |
| Michigan | Flip City Disc Golf Park | Shelby | 94.06 |
| Minnesota | Blue Ribbon Pines (Top 10 in the World) | East Bethel | 95.57 |
| Mississippi | The Rez - Reservoir | Brandon | 86.34 |
| Missouri | Harmony Bends | Columbia | 94.23 |
| Montana | Blue Mountain | Missoula | 87.57 |
| Nebraska | Chadron State Park | Chadron | 82.89 |
| Nevada | Zephyr Cove Park | Glenbrook | 89.34 |
| New Hampshire | Top O' The Hill | Canterbury | 90.70 |
| New Jersey | Stafford Woods | Voorhees Township | 92.39 |
| New Mexico | Grindstone Park | Ruidoso | 88.86 |
| New York | Joralemon Park | Ravena | 89.92 |
| North Carolina | Rolling Pines | North Wilkesboro | 93.60 |
| North Dakota | Oak Grove Park | Fargo | 79.15 |
| Ohio | Mt. Airy | Cincinnati | 87.87 |
| Oklahoma | Moccasin Creek at The Lodge | Pawhuska | 90.97 |
| Oregon | Milo McIver (Top 10 in the World) | Estacada | 95.91 |
| Pennsylvania | Moraine State Park | Portersville | 94.47 |
| Rhode Island | Willow Valley | Richmond | 81.59 |
| South Carolina | Grand Central Station DGC | Central | 91.14 |
| South Dakota | Spearfish Canyon | Spearfish | 87.39 |
| Tennessee | Bud Hill | Memphis | 93.25 |
| Texas | Selah Ranch Lakeside | Talco | 94.67 |
| Utah | Solitude Mountain Resort | Brighton | 92.51 |
| Vermont | Brewster Ridge Disc Golf Course (Top 10 in the World) | Cambridge | 95.13 |
| Virginia | Mayflower Hills | Roanoke | 92.13 |
| Washington | Shelton Springs | Shelton | 91.94 |
| West Virginia | Valley Park | Hurricane | 88.12 |
| Wisconsin | Sandy Point Resort Disc Golf Ranch | Lac du Flambeau | 93.48 |
| Wyoming | The Canyon Course at Leaning Rock | Pine Bluffs | 71.77 |