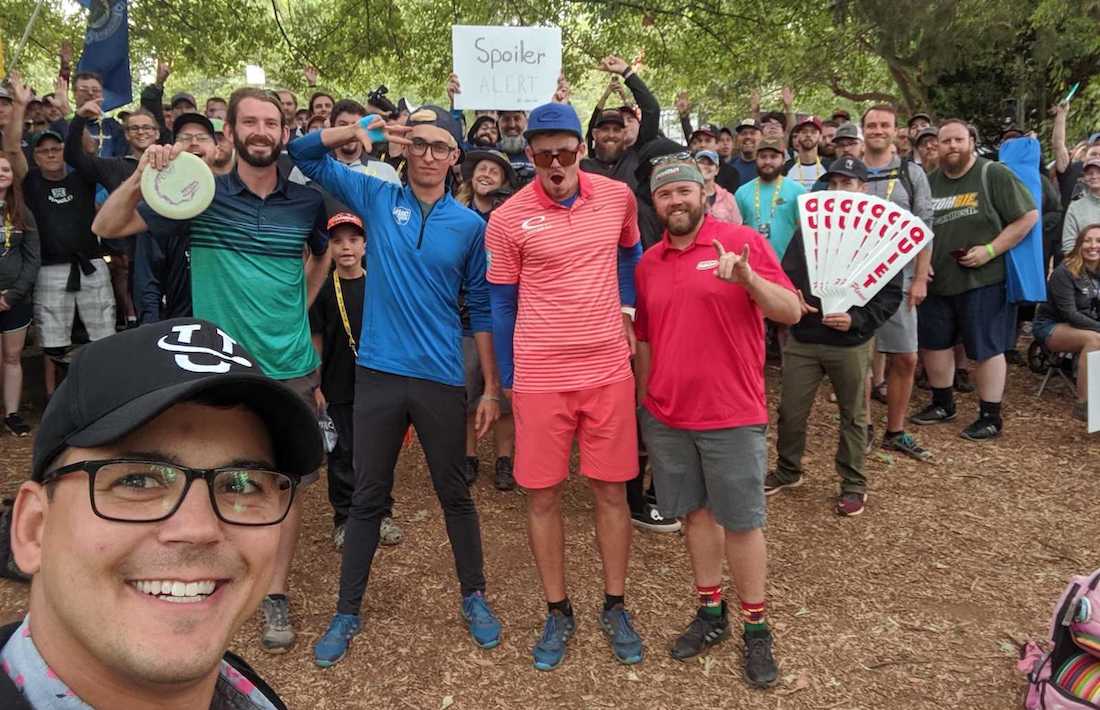 The 2019 United States Disc Golf Championship is in the servers (who uses books anymore?), and, as it often does, the tournament offered up twists that almost no one saw coming. But as exciting as it was just to see whose score would be the lowest, there were plenty of other, less obvious stats that told their own amazing stories. We've gathered some of the most fascinating of those below.
Conrad's Unusual Winning Numbers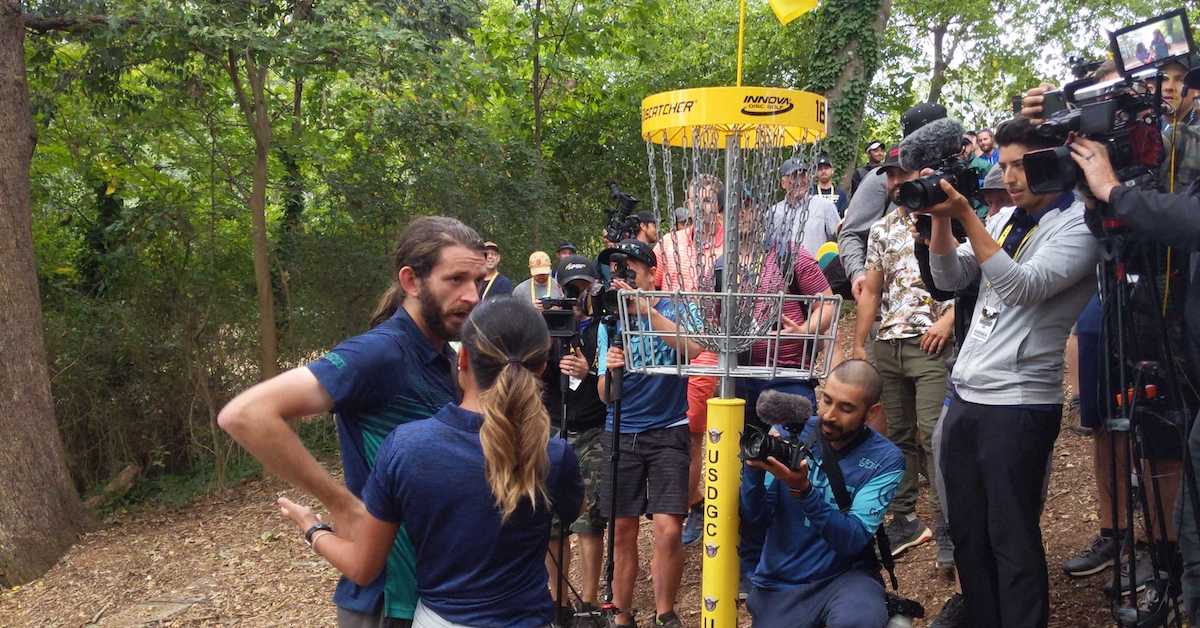 Last year's champion Paul McBeth—and, yes, we'll be touching on his 2019 USDGC numbers, too—was in the top 10 for six of nine major player stats followed by UDisc Live, but 2019 champ James Conrad only managed that for three of them. See the stats below to compare the two winners' numbers (and read the caption to learn about the ninth stat not in the image):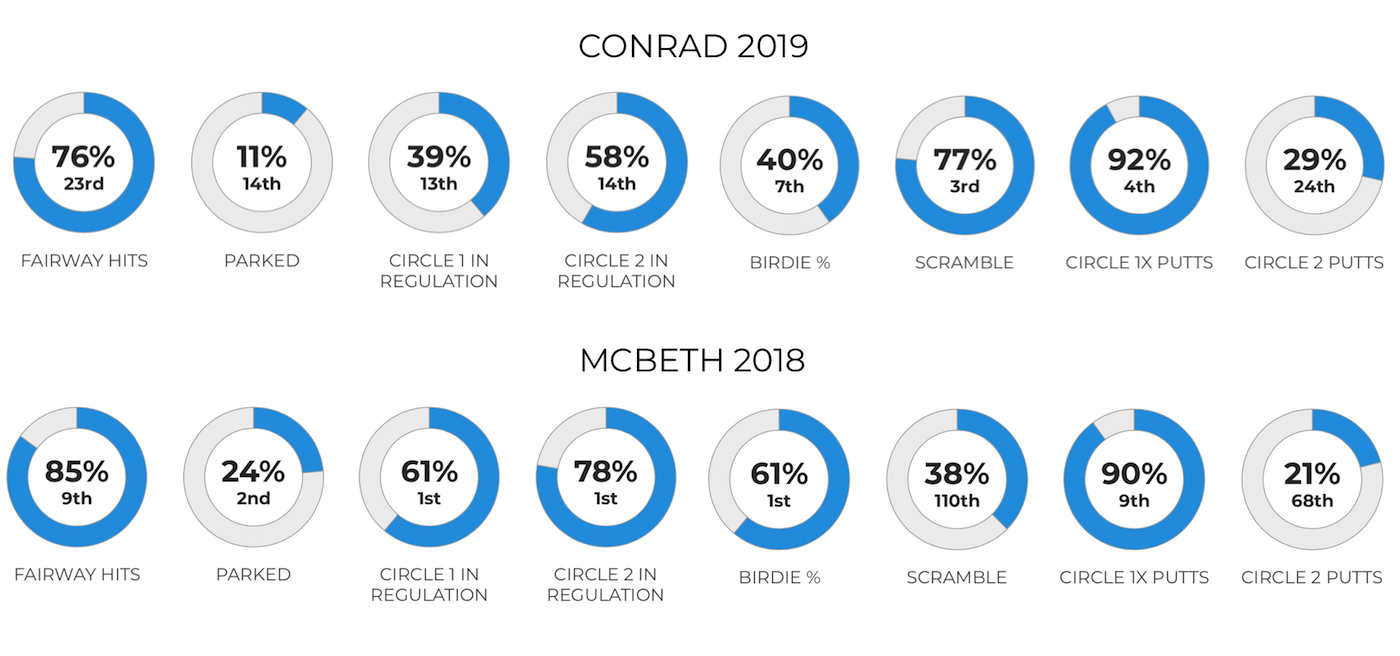 Looking at these numbers alone, it's easy to put together why McBeth won in 2018. He got into the circle with a chance at birdie more than anyone else, and he made the most of his chances. Conrad's numbers, though, don't make his path to victory quite as clear. Can scrambling and putting really win a tournament of the USDGC's caliber if you're only seventh place in birdies? The answer is, "Sort of."

Conrad's scrambling and C1X putting rate (he was actually 100% in the latter stat until the final round) point to what was probably the most important factor in his win: not bogeying. Whereas in 2018 McBeth won with an overwhelming amount of birdies, Conrad's much lower birdie percentage was good enough for the victory because he played just seven holes over par the entire event—the fewest of anyone in the field. Only two other players managed to keep their number of holes bogeyed or worse in single digits: sixth-place Philo Brathwaite (eight), tied second-place Jeremy Koling (nine), and tied 19th-place Dave Feldberg (nine).

One other interesting point is that a lot has been made on various social media channels about Conrad winning despite his 2-over par showing in the final round, but it's not the first time a big event has been won with that exact score in the last round this year. The treacherous weather conditions of the 2019 Glass Blown Open let none other than McBeth still clinch a win despite a 2-over par final effort in April.
Hole 17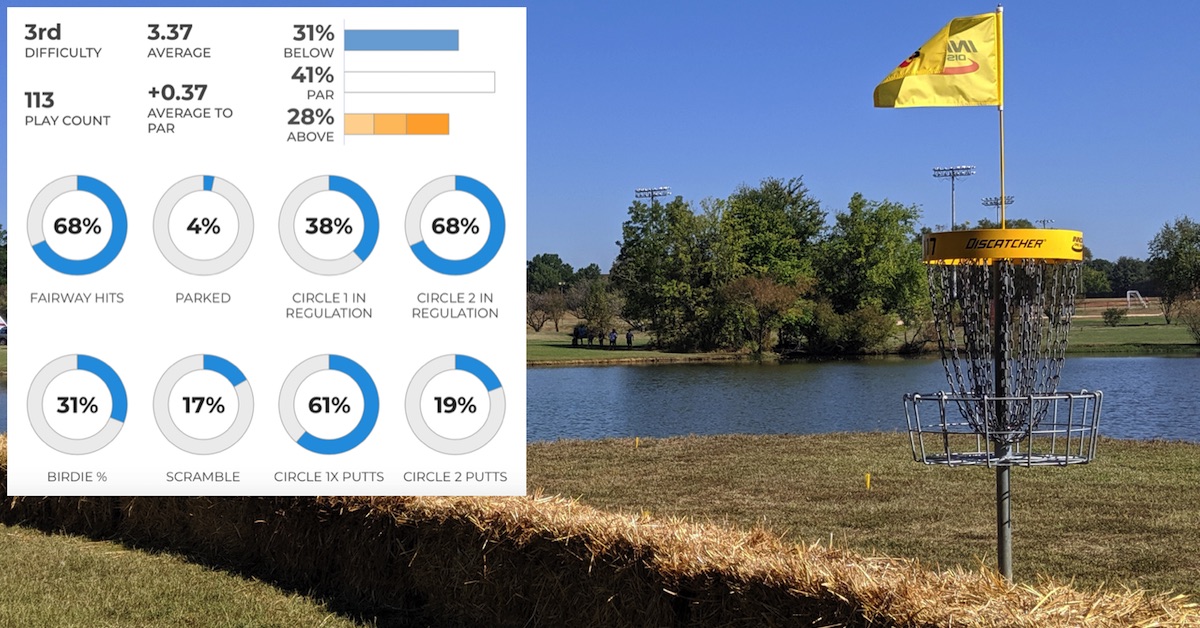 Hole 17 at Winthrop Gold is the shortest hole on the course, but that hasn't stopped its island green and stroke-and-distance penalties from killing legions of USDGC dreams in its time. The numbers this year showed definitively that it's not getting much easier. 17A (basket set closer to the left corner of the green) was played an average of .84 strokes above par over rounds one and four, where it was the hardest and second-hardest hole respectively. 17B was played an average of .39 strokes above par over rounds two and three, being the third-hardest hole both rounds.

Significant accomplishments on the hole include Thomas Gilbert's round one ace, and Jeremy Koling being the only player to birdie it all four rounds.
The Tragedy Of McBeth 

That expectations were high last week for the reigning world champion McBeth is no secret. In our GRIP6 Pick6 challenge, 98% of the nearly 3,400 participants chose him. And when he didn't deliver, it was hard to believe. Commentary from Nate Sexton and Jeremy Koling in the JomezPro coverage of the USDGC's first round after a McBeth run of double bogey, quintuple bogey, and triple bogey in successive holes encapsulates the shock many felt at seeing the world's highest-ever rated player struggling through this year's USDGC:
McBeth has since posted on Instagram that he suffered an ankle injury on the first hole of the event, but playing through that injury resulted in McBeth turning in some astounding numbers:
McBeth has carded a triple bogey or worse just six times all season. Three of those (50%) were at the USDGC.
Similarly, he's only carded 11 double bogies all season. Six of them (55%) were at the USDGC.
Of over 3,000 holes recorded on UDisc Live, he recorded his first-ever score of nine and just his third eight last week.
McBeth came in 64th. If you add his placement at the 19 UDisc Live events he played this season before the USDGC together (i.e., 14th in Vegas + 4th from Memorial + 1st from WACO, etc.), you only get 41.
Not including one DNF and Disc Golf Pro Tour Championships that were played with out-of-the-norm rules, McBeth's previous worst final total for a UDisc Live tournament was a 12-under at Idlewild in 2017 that earned him second place. He finished 22 strokes worse than that at 10-over par last week.
Based on his past UDisc Live events, the odds were more likely that he would finish 14-under than even a single stroke over par before the USDGC.
You can find more about how McBeth's finish is a huge outlier in his career in a recent article from Ultiworld Disc Golf.
Is Anywhere More Dangerous Than Winthrop Gold?
Not only McBeth got punished by Winthrop Gold last week. Plenty of players felt the bite the course's copious out-of-bounds and punishing drop zones can deliver over their four rounds. We ran the numbers to see if Winthrop Gold had produced a greater percentage of double and triple bogies for players than any other course this year. Perhaps surprisingly to some, though the USDGC was near the top in both categories, it didn't take the crown in either.
Of 31 UDisc Live events so far this season, the USDGC was fifth in double bogey percentage with 9.15%. It trailed the Mid America Open (11.37%), Ledgestone (11.16%), Glass Blown Open (10.82%), and the Canadian Disc Golf Championships (9.61%). The USDGC's triple bogey percentage of 3.32% was second place behind Ledgestone's 3.79%. These numbers reflect just the Open division of each tournament.

But even if Winthrop Gold didn't lead either category, it's important to remember that the USDGC required qualification, making its field stronger than most other tournaments. That means the doubles and triples taken there are likely more out of character for the participants than at many other events.
McMahon's Standout Stat (And He Did It Last Year, Too!)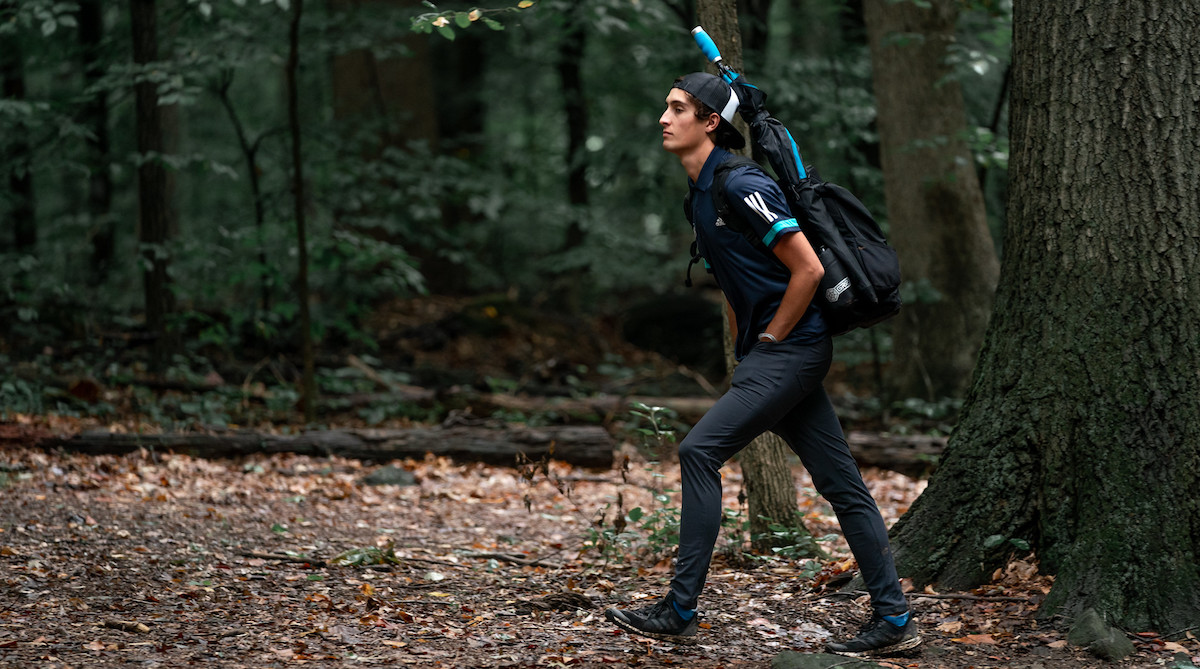 Despite the high rates of high numbers and playing the final round with a broken hand, seventh-place finisher Eagle McMahon managed to accomplish something unique at this year's USDGC. He was the only player in a field of over 100 to not card any score worse than a bogey—just one over par—on a hole. What's more, he did the same thing last year. Though we don't have the records to prove it, two years in a row with no doubles or worse at Winthrop Gold is likely an accomplishment very few professionals can claim.
Glimpsing The Rare Albatross

If you haven't yet seen Nikko Locastro's albatross on the legendary 888 at Winthrop Gold, here's your chance, courtesy of SpinTV:


We've recorded the results of over a half million holes on UDisc Live, and of those, 212,726 were par 4s and 5s where albatrosses were possible. Locastro's skip-in was the first time an albatross had ever landed in our stats, making the current percentage of holes where an albatross was both possible and achieved on UDisc Live .0005%.
Thanks To 2% Of All Estonians!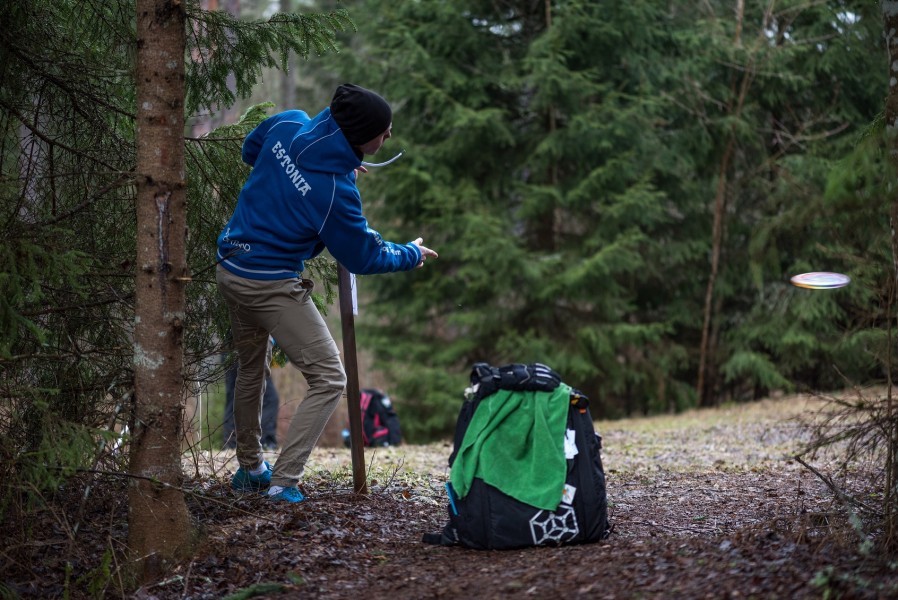 Five Estonians, including top 10-finisher Albert Tamm, took part in the USDGC, but many thousands followed the action from home. In fact, about 2% of the entire Estonian population of around 1.3 million checked up on the standings. To put that in context, just around .014% of U.S. residents—the homeland of the overwhelming majority of players—followed the action on UDisc Live.
We've dug into the disc golf phenomenon that is Estonia before in our blog, and if you're interested in learning about their indoor winter training facilities, curious PDGA ratings, or great places to play in the country, we've got you covered.