This article was written by Steve Vrooman and Alex Williamson with help from other UDisc staff on visuals and charts.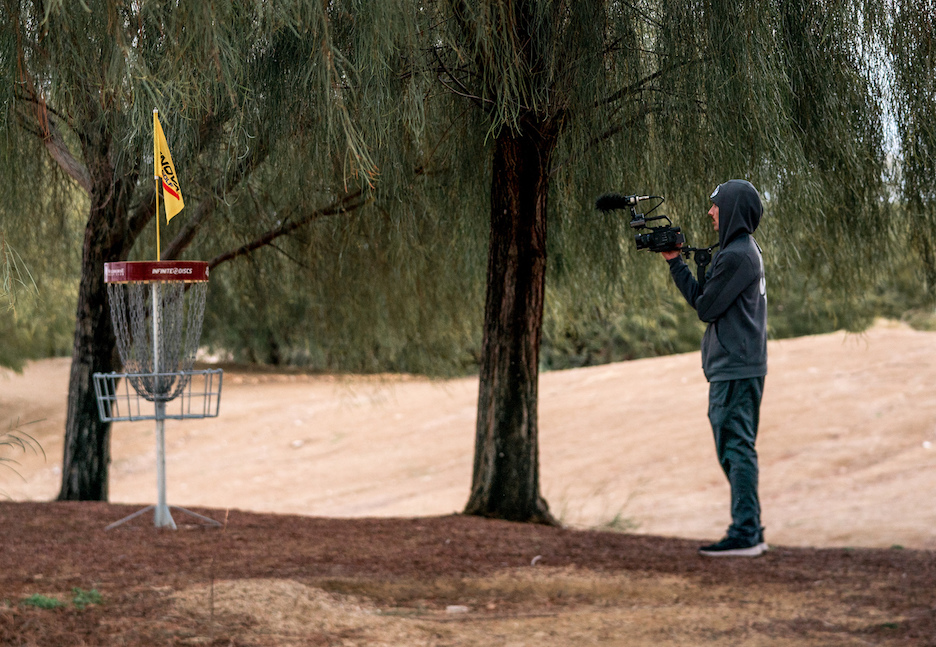 In Part 1 of this series, we gave you the big picture of disc golf media by analyzing stats related to our survey of video view rates from over 20 disc golf-related YouTube channels. In broad strokes, we found that 1) viewership of disc golf videos has grown enormously in a short amount of time and 2) tournament coverage was the biggest contributor to that growth.
For the specific (and pretty stunning) stats in those areas, take a look at last week's article here.

Today, we're zooming in, and our focus is the top 50 disc golf videos of 2018 by YouTube views. We've done much more than just create a list, though.
For anyone interested in the ongoing debate about whether disc golf fans' loyalties lay more with video producers or specific tours (we looked at the Disc Golf Pro Tour and PDGA National Tour, specifically), our table shows the top 50 videos' relationships in those areas. It also makes the remarkable prevalence of McBeth and Big Sexy commentary in last year's favorite videos clearly visible.

The table is at the bottom of this article, but before we get there, let's expand a little on what it can tell us about the topics above.
Producer or Tour?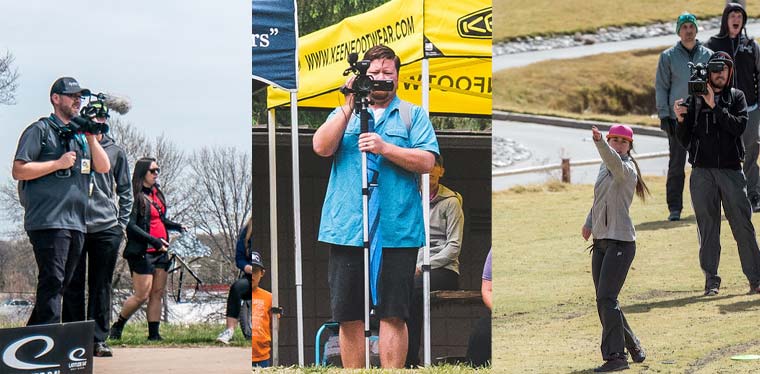 When you take a look at the chart, you'll see that JomezPro content dominates it—a remarkable 44 of the 50 videos are theirs. For those who read the last article, this will come as no surprise, given Jomez's dominance in view counts last year.
There is no such hands-down favorite among tours. Rounds from Disc Golf Pro Tour (DGPT) and PDGA National Tour (NT) events are featured in 34 of the 50 top videos, with rounds from each tour appearing 17 times. Rounds of PDGA Majors like the World Championships, United States Disc Golf Championship, and Konopiště all made it, too.
However, though it may seem like this data shows that being filmed by JomezPro is much more important than what tour an event is on, we don't think that takes quite everything into account.
The only tours that consistently drew large numbers of top-level pros in the U.S. last year were the DGPT and NT, and because Jomez had access to film those events, they had the best pros on video. In one of the rare cases they didn't have access to a premier event (see Konopiště , filmed by SpinTV), people were still plenty willing to watch.
Instances like this suggest that eyes will watch coverage of the best, regardless of tour or video producer. Do those eyes prefer to watch the best on Jomez? At the moment, absolutely. However, with DGPT's media moving in-house and plenty of top pros signed up for its events, it will be interesting to see if the producer side of a 2019 top 50 features a healthy amount of DGPT red, white and blue to compliment Jomez's green, black, and white.
BigSexy Rounds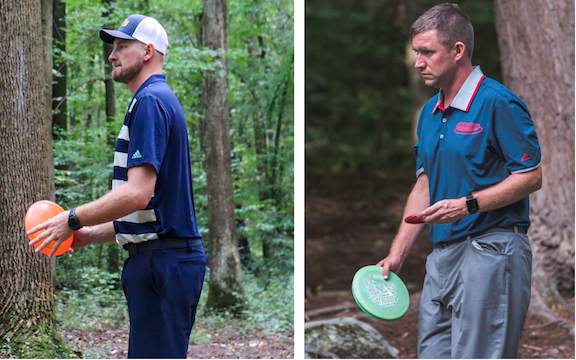 We watched most of our 2018 disc golf in edited form with the commentary team of Jeremy Koling and Nate Sexton. And in this top 50, there are only two rounds with commentary that lack Big Jerm, who teamed up with A.J. Risley or Paul Ulibarri for a few tournaments this past year.
A lot of this is because they are commenting on popular and important tournaments, and so we see them by default. We are watching Jomez and Jomez likes BigSexy.
But this is also because we love them. The BigSexy promo video "What Happens in Vegas," which dropped the first day of the 2019 Las Vegas Challenge, grabbed 30,000 views in its first 24 hours, and it seems like the BigSexy Star Destroyer sold by Jomez sold out in the blink of an eye.
McBeast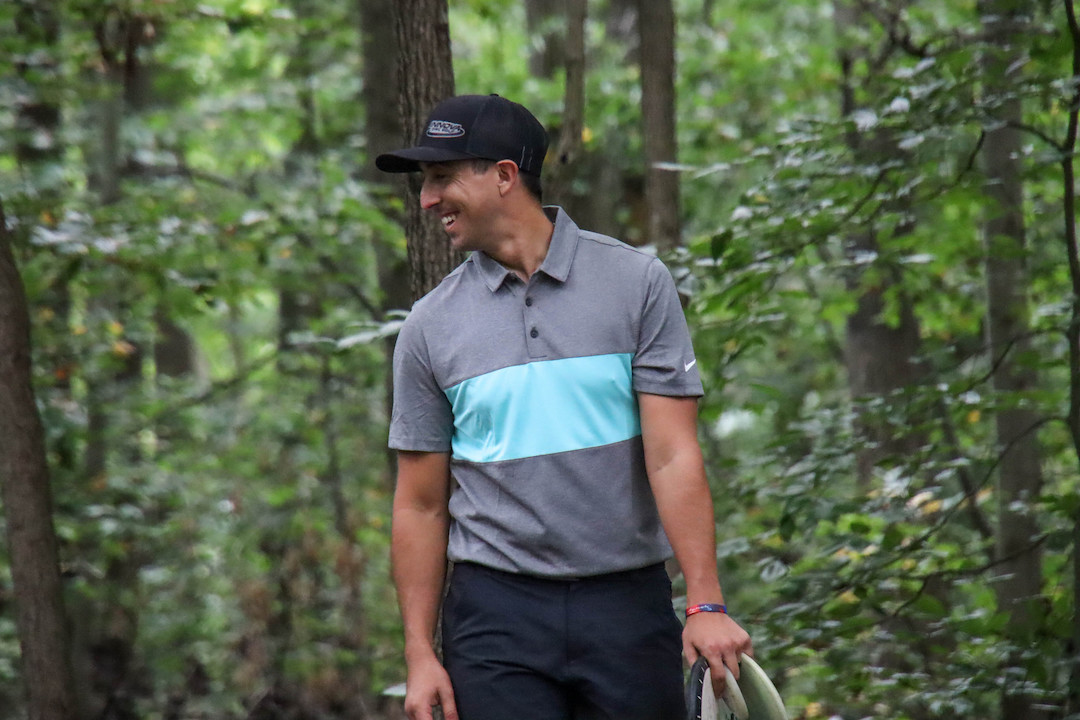 It may not surprise anyone that Paul McBeth's rounds have the most views of any other pro, but the sheer number of McBeth logos on the chart at the very bottom really hit home disc golf fans' overwhelming interest in the McBeast.
One way McBeth got views was simply showing up on a huge number of cards at big events. He made many round one feature cards, and he also kept earning a spot on lead cards all last year.
But our appetite for McBeast media shows up in all sorts of other ways. The biggest video of 2018 was Jomez's special coverage of his 18 under round. Also, the only Champs vs. Chumps episode (a Central Coast Disc Golf franchise pitting a large number of amateur players versus a team of two pros) to crack the top 50 stars McBeth. Even his first Building the Bag and sponsorship reveal videos made the top 50, garnering more views than the back 9 lead card at Worlds!
To compare this with other pros, we used the list of most favorited pros on UDisc Live from a previous post and tallied the total views of videos featuring them not just for the top 50 videos, but the top 1,500 videos from our research:
| | | |
| --- | --- | --- |
| | Paul McBeth | 8.9 million |
| | Ricky Wysocki | 5.52 million |
| | Eagle McMahon | 5.51 million |
| | Simon Lizotte | 4.3 million |
| | Nate Sexton | 4 million |
| | James Conrad | 3.8 million |
| | Gregg Barsby | 2.2 million |
| | Paige Pierce | 1.7 million |
| | Jeremy Koling | 1.6 million |
| | Paige Bjerkaas | 466k |
These numbers don't account for exposure via commentary (which almost all have done at least once) or from livestreams like Smashboxx, where multiple cards might be followed.
The Top 50
Below you'll see in a condensed form of all the information we've talked about above (and plenty more). We've enjoyed taking a dive into these media numbers over the last two weeks, and we can only imagine that the numbers from 2019 will only be bigger and even more interesting. We hope to bring them all to you when they're in.

Until then, feast your eyes upon the top 50 videos of 2018: (scroll the table right if on mobile)
#
Video
Views
Tour
BigSexy
McBeth
1
McBeth 18 Down
461k
2

Memorial - FPO R4 B9




Pierce, J Allen, Weese, Fajkus

299k
3
Best of 2018 P1
275k
4

GBO - MPO R1 F9




McBeth, Lizotte, Wysocki, McMahon

262k
5

SFO - MPO R2 F9




McBeth, Lizotte, McMahon, Doss

204k
6
Best of 2017 P1
204k
7

Masters Cup - MPO R1F12




McBeth, Wysocki, Gibson, Szemeredi

190k
8

LVC - MPO R4F9




McMahon, Freeman, Lizotte, McBeth

189k
9

USDGC - MPO R4F9




McBeth, Jones, Conrad, Sexton

166k
10

Memorial - MPO R4F9




Lizotte, McMahon, Sexton, Conrad

162k
11

Nick Hyde - MPO R3F9




Wysocki, McBeth, Sexton, McMahon

161k
12
Champs vs Chumps V5P1
157k
13

Waco - MPO R3B9




McBeth, Koling, Perkins, Gurthie

156k
14
Epic Trick Shots with Simon
156k
15

GLO - MPO R2F9




McBeth, Locastro, Jones, Feldberg

152k
16

GBO - MPO R3F9




Lizotte, Wysocki, McMahon, Gibson

148k
17

Waco - MPO R3F9




McBeth, Koling, Perkins, Gurthie

146k
18

SFO - MPO R1F9




McBeth, Gurthie, Gibson, Faes

144k
19

Nick Hyde - MPO R3B9




Wysocki, McBeth, Sexton, McMahon

142k
20

Memorial - MPO R2B9




Lizotte, McMahon, Sexton, Conrad

139k
21

SFO - MPO R2B9




McBeth, Lizotte, McMahon, Doss

138k
22

GBO - MPO R4B9




Lizotte, Wysocki, McMahon, Gibson

138k
23

USDGC - MPO R1B9




McBeth, Jones, Conrad, Sexton

137k
24

GBO - MPO R1B9




McBeth, Lizotte, Wysocki, McMahon

131k
25

Delaware - MPO R3F9




McBeth, Paju, Ulibarri, Wysocki

131k
26

LVC - MPO R1F1




Lizotte, McMahon, Sexton, Wysocki

130k
27

LVC - MPO R4B9




McMahon, Freeman, Lizotte, McBeth

129k
28

Masters Cup - MPO R3F9




Wysocki, Brathwaite, Anthon, Meintsma

127k
29

MVP Open - MPO R3F9




McBeth, Wysocki, Conrad, Heimburg

127k
30

Worlds - MPO R1F9




Wysocki, Lizotte, Leiviska, Jones

126k
31

Tampere Grand Opening - F9




Wysocki, Pierce, Lizotte, Sexton, Piironen, Nissinen

125k
32

MVP Open - MPO R3B9




McBeth, Wysocki, Conrad, Heimburg

125k
33

GBO - MPO R2F9




Lizotte, Wysocki, McMahon, Gibson

124k
34

HOFC - MPO R3F9




McBeth, Dickerson, Barsby, McCray

122k
35

Konopiste - MPO R1F9




McBeth, Schusterick, Vikström, Knápek

119k
36

Masters Cup - MPO R1B12




McBeth, Wysocki, Gibson, Szemeredi

117k
37

Worlds - MPO R5F9




Barsby, Ulibarri, Conrad, Anthon

116k
38

HOFC - MPO R3B9




McBeth, Dickerson, Barsby, McCray

116k
39

GLO - MPO R2B9




McBeth, Locastro, Jones, Feldberg

113k
40

Worlds - MPO R3F9




McBeth, Conrad, Ulibarri, Barsby

112k
41

GLO - MPO R3F9




McBeth, Locastro, Conrad, Feldberg

111k
42

Memorial - MPO R1F9




Lizotte, Koling, Ulibarri, Turner

111k
43

Masters Cup - MPO R2F12




Wysocki, Brathwaite, Evans, Anthon

111k
44

Masters Cup - MPO R3B9




Wysocki, Brathwaite, Anthon, Meintsma

110k
45

Delaware - MPO R3B9




McBeth, Paju, Ulibarri, Wysocki

110k
46
Paul McBeth Building the Bag - Drivers
108k
47

SFO - MPO R3F9




Wysocki, McBeth, Gibson, Doss

107k
48
Paul McBeth New Sponsor
106k
49

USDGC - MPO R1F9




McBeth, Paju, Leyland, Schulz

106k
50

Jonesboro - MPO R2F9




Wysocki, McMahon, Conrad, Gurthie

105k