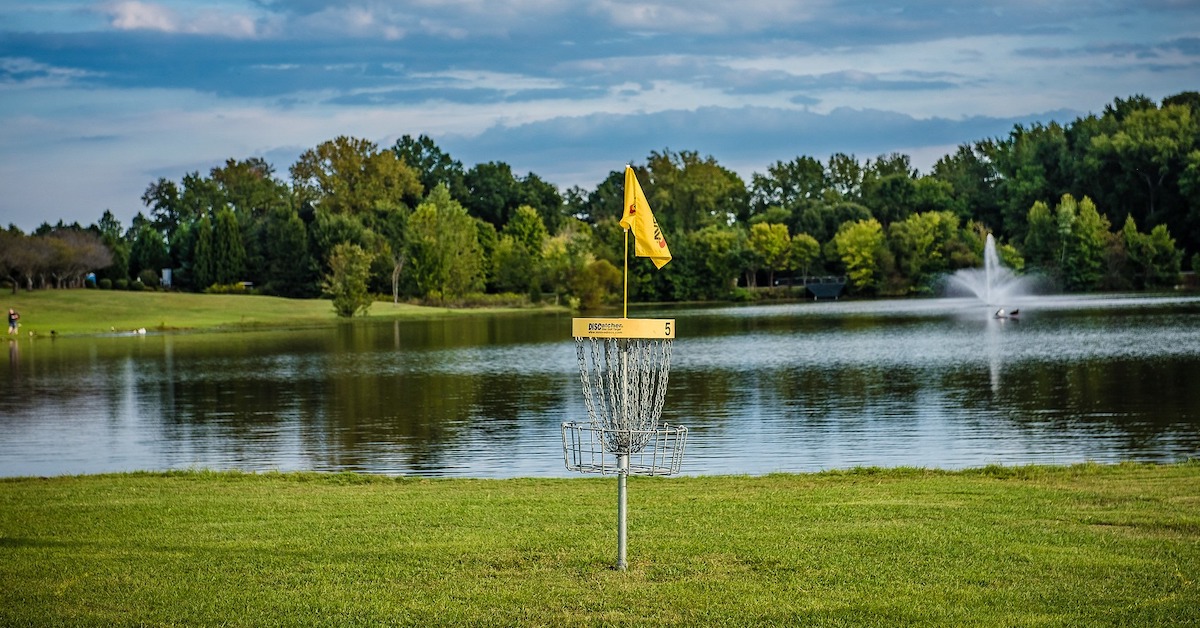 If you're a pro disc golf fan, you already know that the United States Disc Golf Championship and the Women's National Championship will take place next week on the hallowed fairways at Winthrop University in Rock Hill, South Carolina. Like every other top U.S. tournament in 2020, you'll be able to follow both the Open and Open Women events on UDisc Live.

But there's much more going down in the Palmetto State than just the main attractions: two other exciting competitions, a chance for you to win a DISCatcher used at this year's USDGC, and the debut of UDisc Events—the new platform for all tournaments (yes, that means yours, too).
Even More Competition

From October 2-4, teams from across the country will be vying for the title of USDGC Doubles champions. Like the normal USDGC, qualification was required for teams to take part in the action. After one round at Winthrop, teams will finish the competition with two rounds at Canaan Disc Golf Adventures (aka Camp Canaan), the location of what's likely the best re-tee shot ever caught on video:



There won't be pro players like Ulibarri and Koling this year. The doubles competitions is amateur-only.

The day after the doubles champs are crowned is USDGC Qualifying. Most of the competitors who will compete at the USDGC have already locked in their spots via previously winning the tournament, being in last year's top 10, or performing well at qualifier tournaments in 2020. However, on Monday five players can book their tickets to compete by being the best out of a field of 84.

JohnE McCray—who experienced a gut-wrenching breakdown on hole 17 to lose a four-stroke lead at the 2014 USDGC—will be among those hoping to claim a spot. Also of note is that though Jomez Pro will not be filming this year's event, Jomez founder Jonathan Gomez and fellow crew member Jerry Gomez are playing the qualifier and, if successful, will have long-shot hopes of making coverage in an entirely different sense.
Follow Doubles & Qualifying on UDisc Events
Both USDGC Doubles and Qualifying will use the recently-introduced platform UDisc Events. Events is extremely similar to UDisc Live but can be used for all single and multi-round competitions, including team events like doubles.

On qualifying day, you'll be able to easily keep track of the standings by clicking a banner at the top of your UDisc app or the top of the UDisc Live website. You can follow the doubles event here.

If you're interested in having the live leaderboards, easy scoring, and contactless check-in UDisc Events offers for your own tournament, please email events@udisc.com and ask about joining our beta program.
Chains for Charity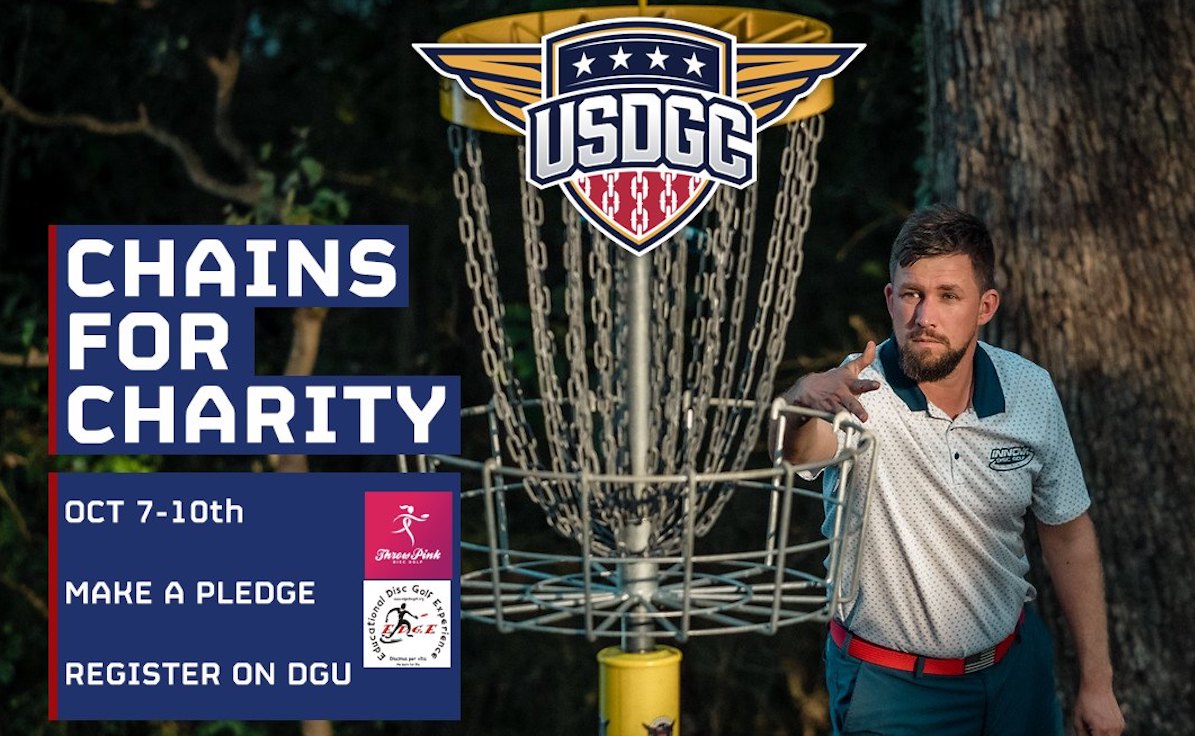 For those who want to support the growth of disc golf among women and youth, participating in Chains for Charity during the USDGC and WNC is the perfect way to do it. Funds raised by the event go to the Educational Disc Golf Experience (EDGE) and Throw Pink.

Chains for Charity is more than just a simple donation of a single amount. When you participate, you pick a player to "partner" with and for each birdie that player gets during the tournament, the amount of your donation increases. You can choose an amount between .50 cents and $100 per birdie (eagles are worth two birdie points and aces are worth three).

Participants also have the chance to win a DISCatcher target used at this year's event, a ZÜCA cart, increase the payout for their favorite player, and much more.

To register and find further details about Chains for Charity, go here. You can also learn more on its Facebook page.