Update: Allentown was in the top 10 of the first Top Disc Golf Cities –  U.S.A. rankings. From December 6-December 17, 2021, we're revealing an updated list of the United States' best disc golf cities. Check out "Top Disc Golf Cities – USA: 2021" each weekday to see if Allentown made the top 10 again this year.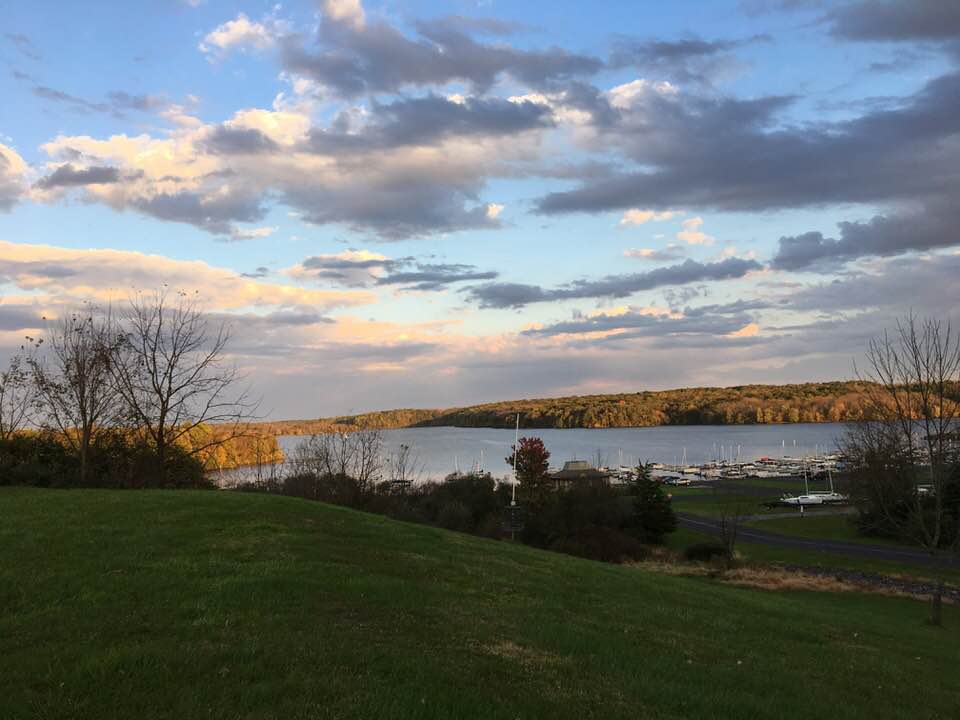 STATS
Out of nearly 400 metropolitan areas in the US that we examined, here's how Allentown stacked up:
Quantity rank reflects the number of holes available for play within radiuses of 20, 50, and 100 miles of the city/cities, and the quality rank reflects the average ratings of local courses within those same distances. In both cases, the closer in a hole/course was, the more it counted towards an area's score. The overall grade was determined by how each city compared with the #1 city.  
THE FLYOVER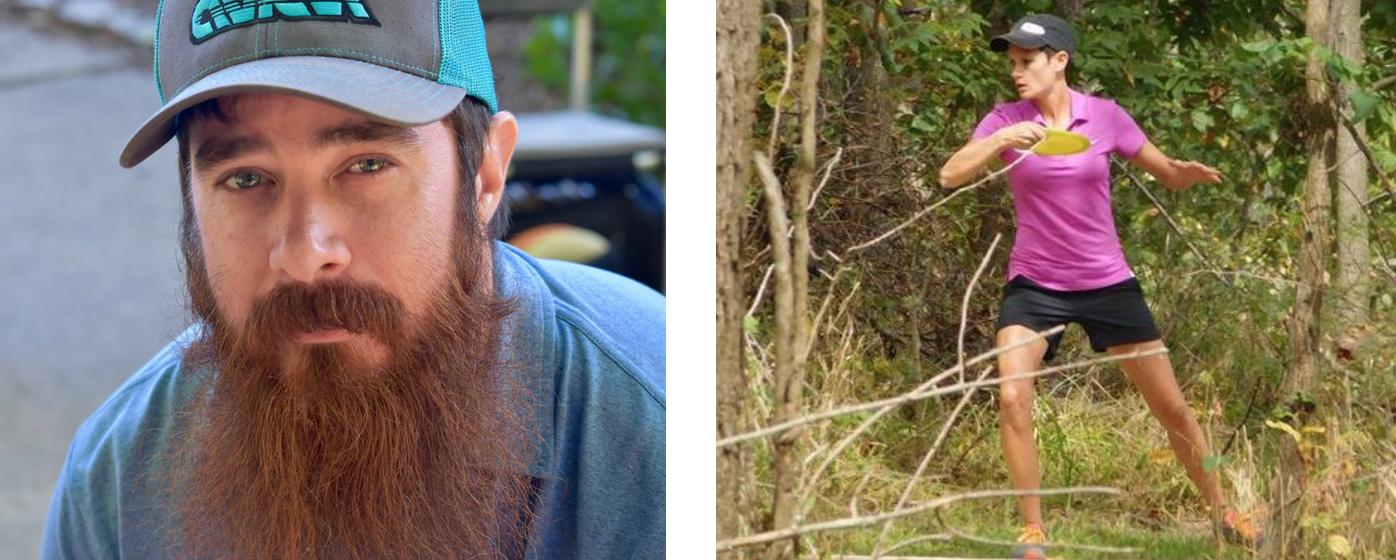 In 1777 the Liberty Bell was moved from Philadelphia to the tiny Zion's Reformed Church in Allentown, Pennsylvania so that the British wouldn't be able to take it and melt it down for munitions. Just like an invading army wouldn't likely think to look under the floorboards of a small church for a meaningful symbol of the country they were at war with, many might not immediately think of Allentown as an epicenter of amazing disc golf.
But great things can sometimes hide in unexpected places.
Allentown is the most populous city in the Lehigh Valley, a region with rolling wooded hills, mountains (part of the Appalachian Trail goes through the region), and plenty of streams that isn't far from either Philadelphia or New York City. This all means the area has a landscape conducive to creating beautiful courses and a growing population able to maintain and play them.
Taking us through the valley are Lehigh Valley Disc Club board member and local disc golf event organizer Devin Frederick along with professional disc golfer Hannah Leatherman.
WHAT GOLF CAN I EXPECT?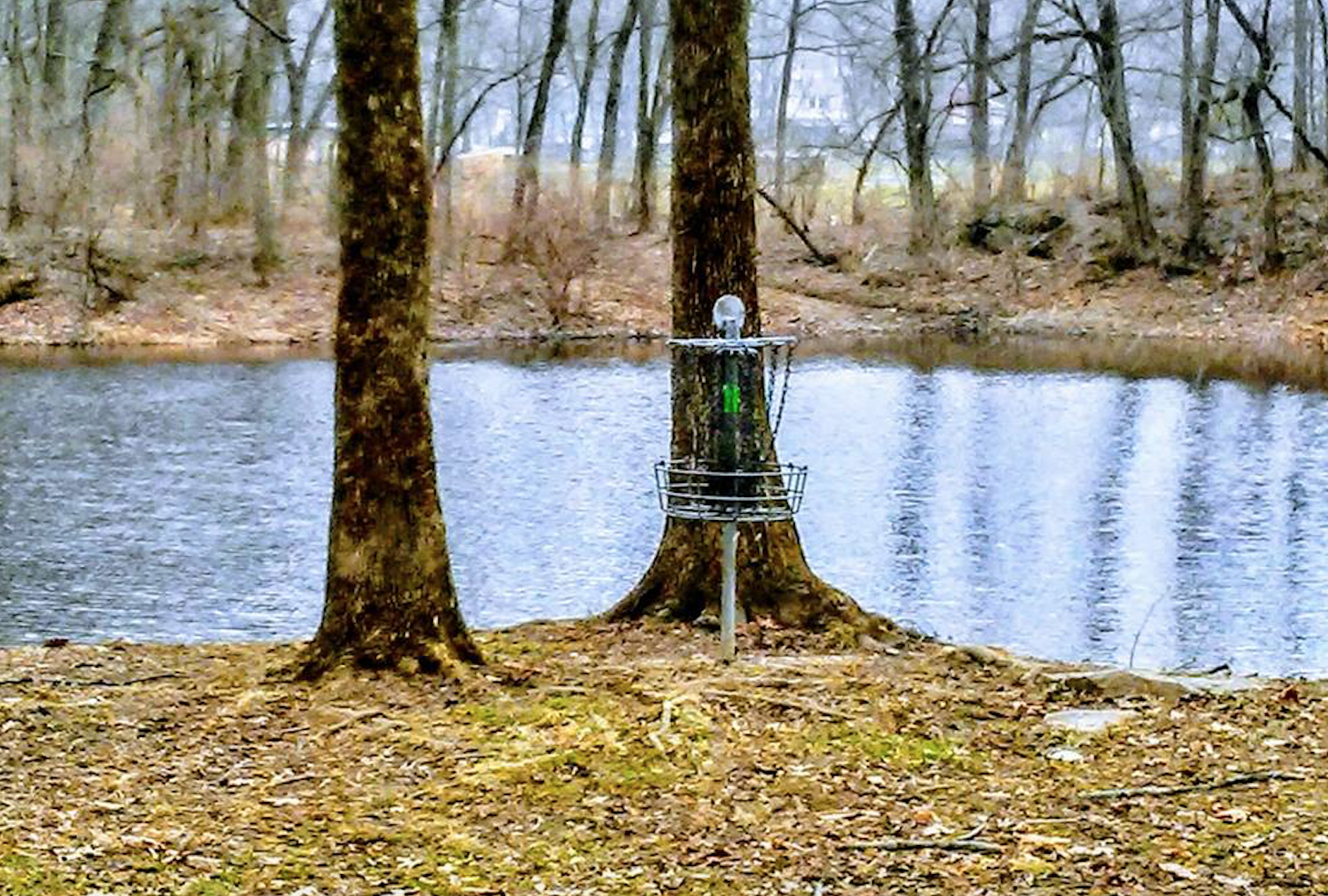 Leatherman said to expect three things from most Allentown courses: "tight wooded fairways, water hazards, and elevation." Frederick's comments echoed that assessment, but he particularly emphasized the area's use of water.

"Most of our courses…have some kind of water feature," he said. "Whether it's a creek or ponds, we like to add them into the designs."
But don't let fear of water—or what Leatherman called "some of the toughest par 4s and 5s out there"—scare you away from these fairways.

"These courses are beautiful," Leatherman said. "And the scenery on some holes is really breathtaking."
COURSE HIGHLIGHTS
Click the name of any course in this section to see reviews, average ratings, its exact location, and, likely, photos on the UDisc Courses website.

Nockamixon State Park: Nockamixon is in a beautiful location, but beauty and danger aren't mutually exclusive.
"Nockamixon is a par 68 and is one of the most challenging courses in existence," claimed Leatherman. "Boulders and rocks along fairways make it really difficult to run up on your second or third shot on some of the par 4s and 5s. There are trees everywhere, and if you get off the fairway you are in trouble."

Add to that description that there is no lack of water coming into play, and it seems that Nockamixon is an embodiment of the traits of Lehigh Valley disc golf discussed in the previous section. It also happens to be one of the highest-rated courses in the area (4.4 of 5 in the UDisc app).
Jordan Creek Park: This park was a mutual favorite of Frederick and Leatherman. Frederick described it as "one of the Valley's finest" and said that it "has everything you could want in a course."
What did Frederick mean by "everything"?

"A good mix of open and wooded fairways," he said. "Creeks and ponds that you play over and next to. Steep elevation changes that you throw both up and down from."

However, you should bring some backup discs if you play this one.

"Here if you throw it in the water, it will be pretty tough to get your disc back," said Leatherman. "I have tried and failed more than a few times."
Other Notables: Sellersville (Sellersville, PA — 40-minute drive from Allentown city center), South Mountain (Bethlehem, PA — 15-minute drive from city center)
THE LOCAL ROUTES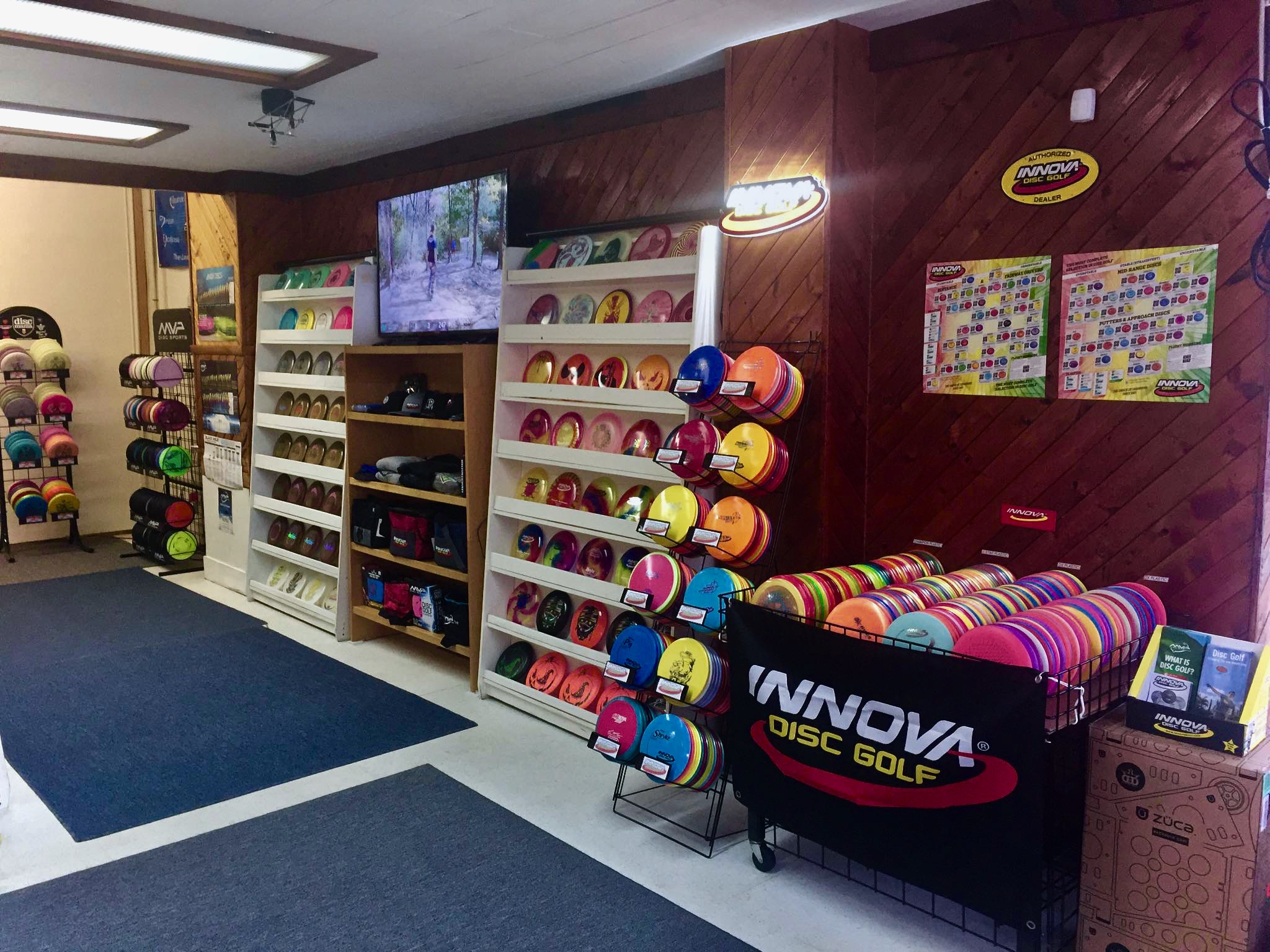 Gear: After you donate a few of your favorite discs to the local aquatic life, you have a few options for finding replacements. Just opened in August 2018 is a disc golf store in Allentown itself, Discinsanity. If you happen to be southeast of Allentown, Leatherman recommends D-town Disc Golf. You can check out more of the area's disc golf equipment retailers in the UDisc app's disc golf shop directory (see how to do that here) or on our Stores website. 
Guides: Both Frederick and Leatherman said the place to go for advice and possible playing buddies is the Lehigh Valley Disc Club Facebook page. Leatherman also suggested the Sellersville Disc Golf Facebook page as another source for helpful locals.
Leagues and Weeklies: You can find UDisc Leagues in the Allentown area here.
Chow Down and Drink Up: If you happen to be finishing up a round at the South Mountain course, Frederick has two suggestions for you: the Mexican stylings of Tulum and the beer and rotating food trucks of Lost Tavern Brewing. Just want a solid "grille and tavern" experience after a round or two in Sellersville? Leatherman said J.T. Bankers is her go-to for great food and beer. For those really interested in brews, check out this list of breweries from Discover Lehigh Valley.
What city is #5? Find out.
Looking for great destinations outside the USA? Find the Top 5 Disc Golf Cities — International here.