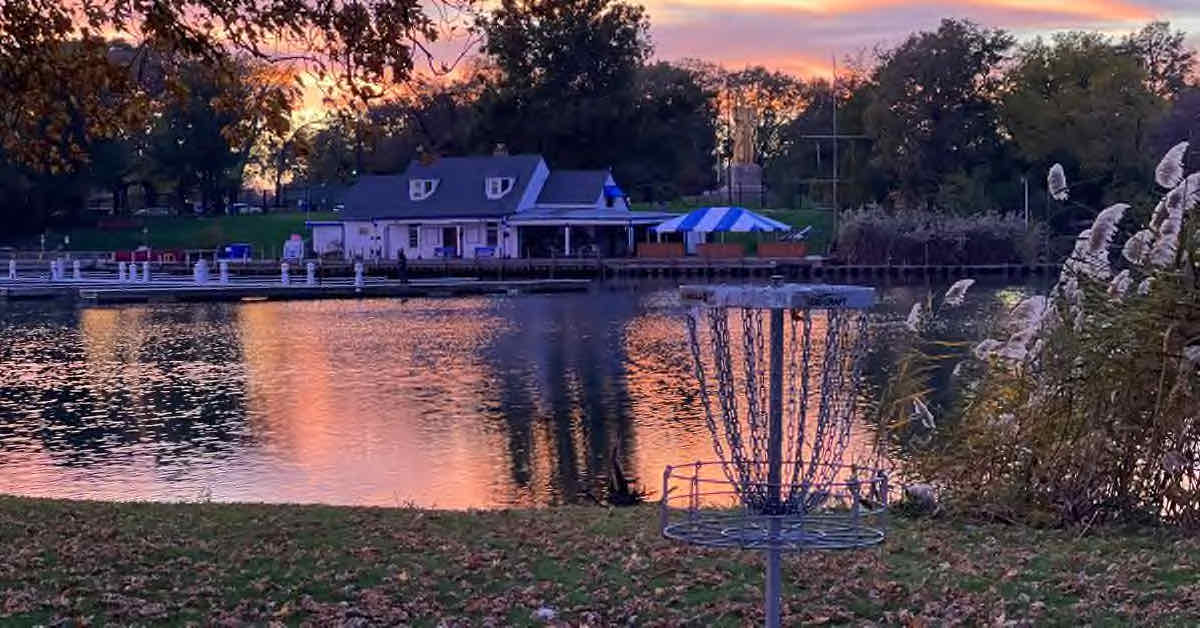 Chicago Disc Golf, You Say?

Let's start here: Though Chicago proper isn't completely without courses, it's not what anyone would call a disc golf paradise (a situation that could eventually change).

However, this list isn't based on exact city limits. Instead, we used federally-defined areas that are tightly bound socially and economically to urban centers (see the article linked in the "Stats" section for more info), and the metro area around Chicago has more courses than any other place in the country (126). The only other metro within 15 (!) courses of its total is Minneapolis/St. Paul.
And since our stats factored in course quality and not just quantity, when the area informally known as "Chicagoland" came up as #2 in our rankings, there was no denying that disc golfers in the area have built not just a lot of courses but a lot of very good courses.

Below we explore the region's disc golf history as well as the Chicago area's best disc golf courses, top disc golf shops, and how to find leagues or tournaments to participate in if you're nearby. Additionally, we give you tips on great places get a drink or a bite to eat in between and after rounds and some highlights for off-the-course sightseeing and activities.
All Top 10 Disc Golf Cities
Want to see who else made the list? Check out Top Disc Golf Cities – USA: 2021, our master page for all things Top Cities.
Chicago Area Disc Golf Stats
Chicago-Naperville-Elgin Metropolitan Statistical Area, Illinois, Indiana, Wisconsin

Overall Rank:
2


Weighted Course Count Rank:
1


Weighted Course Density Rank:
13
The Top 10 Disc Golf Cities – U.S.A. rankings are based on the number, quality, and density of courses within nearly 400 metro areas in the country. The rankings are based entirely on stats and not the personal preferences of anyone at UDisc.

If you'd like to learn more about the system behind these rankings, give "How The 2021 Top 10 Disc Golf Cities – USA Rankings Worked" a read.
Chicago Area's Disc Golf History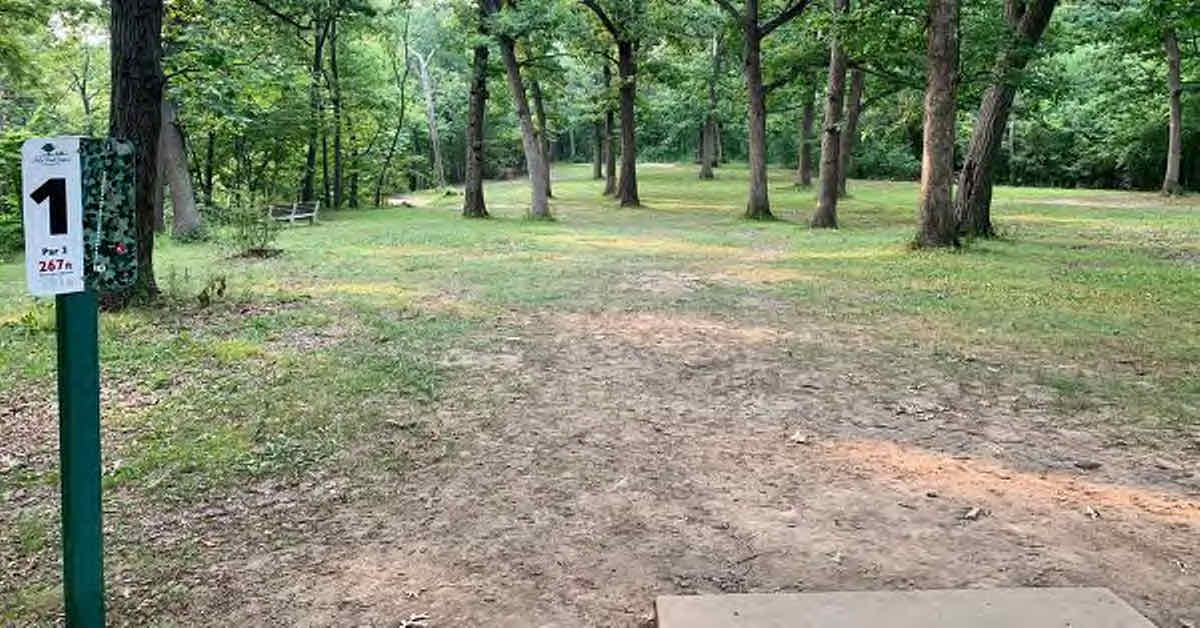 Disc golf history in the communities around Chicago starts with four men: Gary Lewis, Steve Matul, Phil "Wrong Way" Corrigan, and "Steady" Ed Headrick (the man often called "the father of disc golf").
These four stalwarts of the sport each had a hand in the design and installation of the first disc golf course in Chicagoland at West Park in Rockdale, Illinois, in 1979. In fact, Lewis is heavily involved to this day and still runs tournaments.
"It more or less starts and ends with Gary Lewis," said Dana Vicich, an established professional disc golfer, course designer, and Chicagoland local.
Vicich was being a bit modest with that statement, though, since he has done his fair share of course design and installation in the area. Careful observation of the courses he has played while competing on regional and national stages has helped Vicich develop a design philosophy he uses to great effect in the communities surrounding Chicago.
"I'm not scared to do what I have to do with the land," Vicich said. "If you come play a course that I've designed, you're going to get a course that flows, that's interesting, and that maximizes the use of land. I try not to fall into some of the traps of other course designers like placing a basket on a mound just because there's a mound nearby."
The majority of Vicich's courses aren't overly difficult, making them attractive to players all over the disc golf spectrum. This is a major reason why Vicich's influence in Chicagoland disc golf is so notable: He has shaped the everyday courses that people play most often.

But Vicich didn't design the course that's the biggest milestone in Chicagoland disc golf since West Park was established: The Canyons at Dellwood Park in Lockport, Illinois. Opened in 2014 and designed by Sean Callahan, Canyons has become one of the best disc golf courses in the world and the most-played disc golf course in Illinois.

"The Canyons really put the great Chicago area on the map," said Kevin Derrick, a board member of the organization Disc Golf Chicago. "It started as an 18-hole course with single tee pads. It has evolved so much and built a reputation and a community around it."

For those keeping a close eye on disc golf's growth in Chicagoland, deciding whether Canyons was a cause or result of growing enthusiasm for disc golf in the region is something of a chicken-or-the-egg thought experiment.

"The momentum of that course goes hand in hand with the disc golf scene," Derrick said. "Whether Dellwood disc golf drove that or came along at the right time with the right people is hard to prove, but the growth has really gone hand in hand."

The truth is likely that Canyons can claim to be both a product and catalyst of growing disc golf enthusiasm.
Looking forward, the future of disc golf in Chicagoland seems promising. Public course numbers in communities surrounding Chicago will continue to grow, and significant in-roads have been made in recent years toward making public courses available in the Windy City itself.
What's Disc Golf Like in the Chicago Area?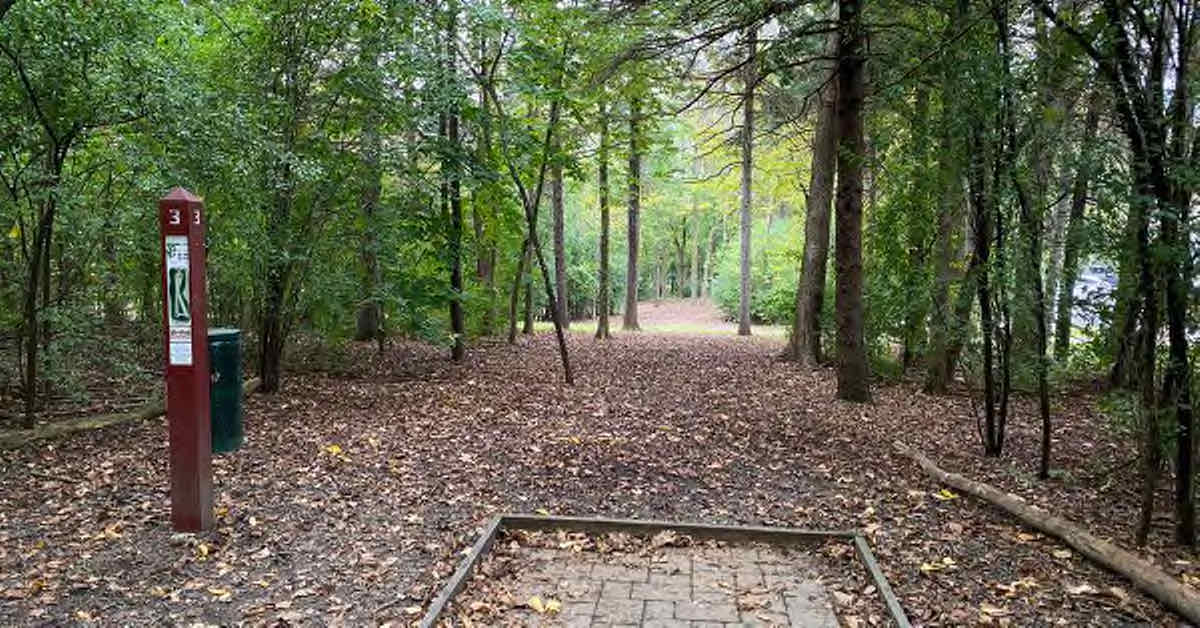 Derrick described disc golf in the area as "a mix of windy with woods." 
Chicagoland courses are mostly wooded, technical affairs that may feature a few open holes with some trees. They are also typically very flat, which is one reason Canyons is so popular.
"There aren't many elevation changes or eye-popping scenic layouts in Chicagoland," said Alex Seminary, the founder of the Disc Golf Chicago club and voice of the Unstable Discourse podcast. "Then out of nowhere there's The Canyons in Lockport, which has incredible elevation and absolutely beautiful scenery."
Something else that's common are courses having numerous wooded par 4s. Unlike, for instance, fellow Midwestern top city Ann Arbor where par 54 wooded courses are the norm, you can expect walks down nice, long wooded fairways in Chicagoland.
Chicago Area Disc Golf Course Highlights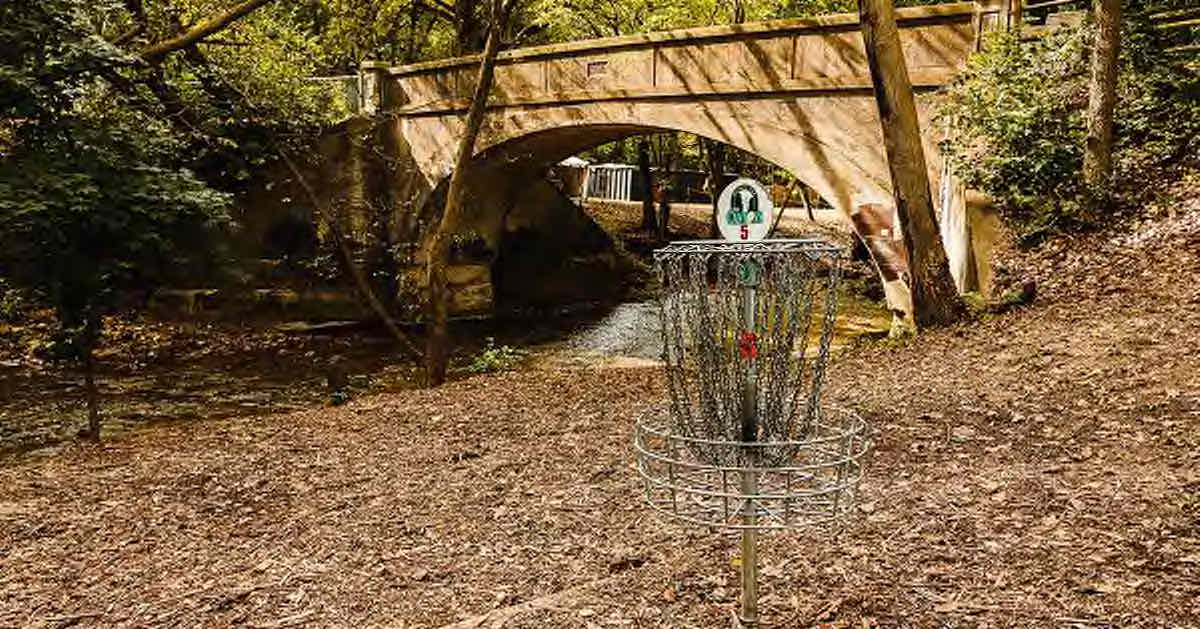 To see photos, hole distances, and reviews for each course, just tap or click on its name, which is linked to its UDisc Courses page.
The Canyons at Dellwood Park: The eighth-best disc golf course in the world in 2021, Canyons plays through the most diverse topography in the region that provides unique shots and a scenic (but out-of-bounds) creek. From over 4,500 ratings, its average on UDisc is 4.8 of 5. It has 27 holes and multiple tee and pin locations with a mixture of open and wooded shots, elevated tees, long-distance bombs, and shorter placement throws. The tournaments, leagues, constant maintenance, and on-site pro shop have given this place a professionalism and prestige that is unmatched in the rest of Chicagoland. Seminary referred to it as "the magic of Dellwood" when describing what makes this course so special.
Fairfield Park: Another highly rated course on UDisc (4.6/5), Fairfield Park is considered one of the most challenging in the area. It has been in the ground since 1998 and features two 18-hole layouts to keep you busy for the entire day. Several of the wooded fairways will challenge even the best throwers. The Gold layout is a par 65. Some of the long fairways shrink to 60 feet/18 meters in width at some points. The White layout is still tight but half the distance of the Golds and much friendlier to newer players.
Other highlights
1. Like The Canyons, Rolling Knolls in Elgin is one of the few courses in Chicagoland to have true elevation changes throughout the course.

2. Want more suggestions? See all disc golf courses near Chicago on UDisc Courses.
Disc Golf Shops in the Chicago Area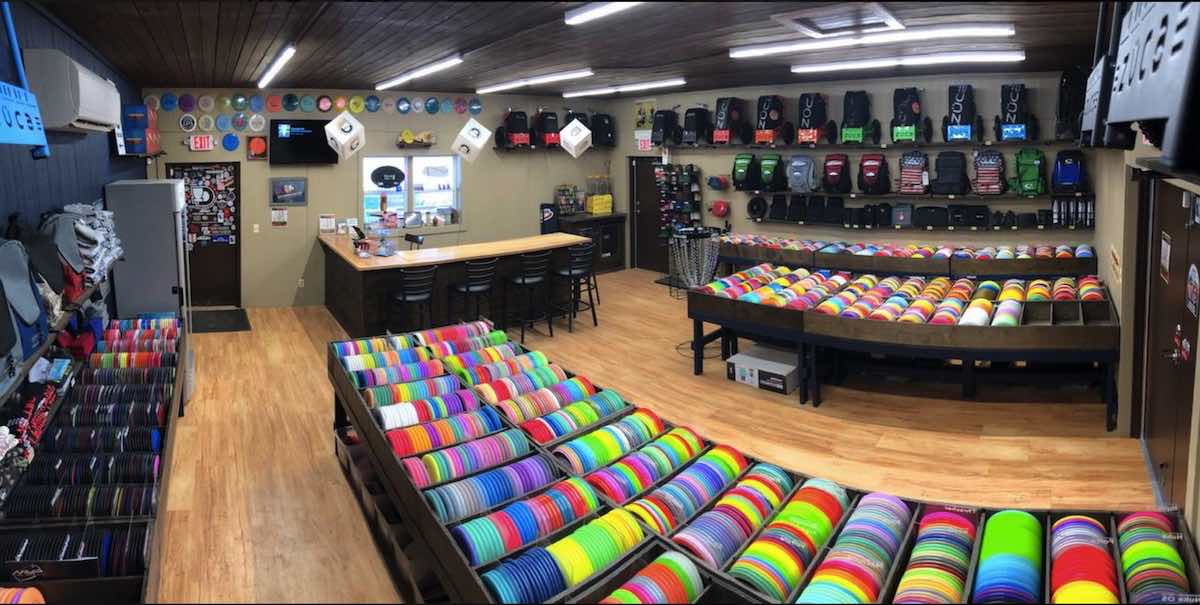 There are two disc golf shops in the area that have by far and away the largest selections.
The Dellwood Disc Golf pro shop is the top destination for picking up new plastic or other gear in Chicagoland. It is located right next to the parking lot of the Canyons course. The shop owner is also the course designer and the store serves as the command center for the many goings-on at one of the world's best courses. For a great selection and a huge amount of local disc golf knowledge, Dellwood can't be beat.
Paper or Plastic is another solid choice in the area. Located west of Joliet along I-55, they have a large selection of discs and baskets to match an equally big supply of card and board games.
If you can't make it to either of those locations, you can look for a disc golf equipment retailer close by on UDisc Stores.
Chicago Area's Online Disc Golf Community
The Disc Golf Chicago Facebook group is a great resource for connecting with the local disc golf community. Expect answers to your inquiries within a few hours at most.
Disc Golf Leagues & Events in the Chicago Area
Leagues: Check out UDisc Leagues to locate many of the numerous leagues within Chicagoland. During the non-winter months, you can also get connected through the Dellwood Disc Golf pro shop as many of the area's most popular leagues are run at the Canyons course.
Events: The Clash at the Canyons is the calling card for top events in the area and was included in the Disc Golf Pro Tour Silver Series in 2021. Chicagoland is also proud of "The Dellys," a formal-dress celebration of disc golf in the area where awards are handed out and important people are recognized.
Chow Down & Drink Up in the Chicago Area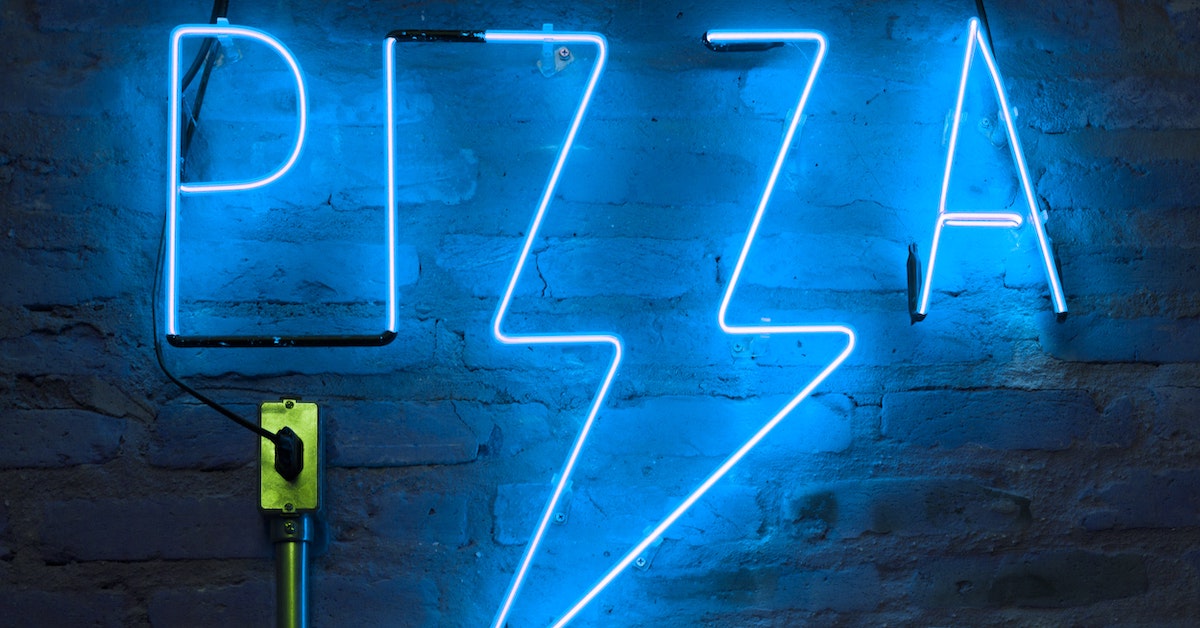 Chicago is a restaurant and bar wonderland with numerous options to appease any palate, so we'll help you out with a few starting points.
Just north up the road from The Canyons is Ember's Taphouse, featuring a wide variety of brews and pub food served in a modern, industrial-themed venue.
Lou Malnati's is a Chicago-based pizza chain with several locations in the metro area. Deep dish pizza is a must-eat when visiting Chicago and Lou Malnati's is a good place to start.
On Tour Brewing Company and Maplewood Brewery and Distillery both have great beer options near downtown Chicago and are big supporters of disc golf. Ask about a tour of the Maplewood facility while you're there.
If you're attending a tournament in Chicagoland, make sure to keep an eye out for Sammys Linqs N Drinqs, a food truck vendor who supports disc golf. Their hot dog selection will satisfy your hunger and fire you up for your next round.
What Else is There to Do in the Chicago Area?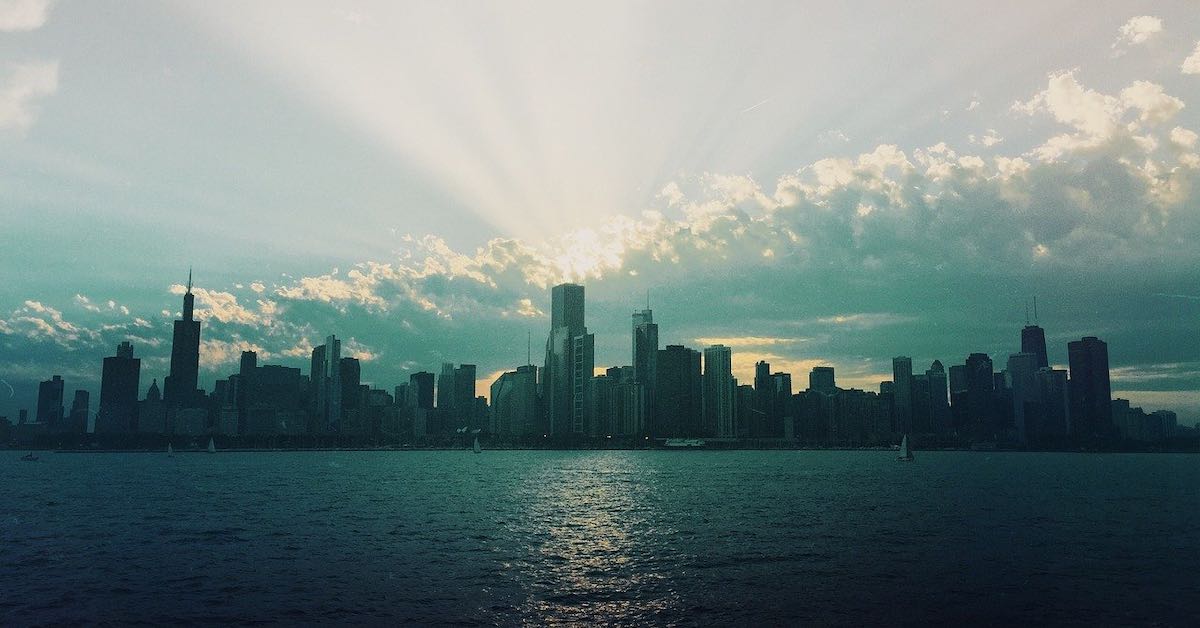 Of course Chicago is full of some of the world's best museums and other attractions, but here are some activities that are bit less well-known:
Architecture boat tours: This was one of our source's top recommendations for things to do while visiting Chicago. You get to float down the river while looking at the different buildings and view the Chicago skyline on all sides from the best vantage point in the city. The guides will give you history lessons and even serve you drinks during the tour.
Japanese garden: Jackson Park's Japanese Garden is a hidden gem of the city. The park itself is also a must-visit for Chicago history and natural beauty on the shores of Lake Michigan just south of downtown.
Starved Rock State Park: If you're willing to venture a bit farther outside the city for something other than disc golf, consider taking a trip here. It has plenty of hikes, sights, and outdoor activities that are perfect for the entire family.