Find the full list of Top 5 Disc Golf Cities — International here.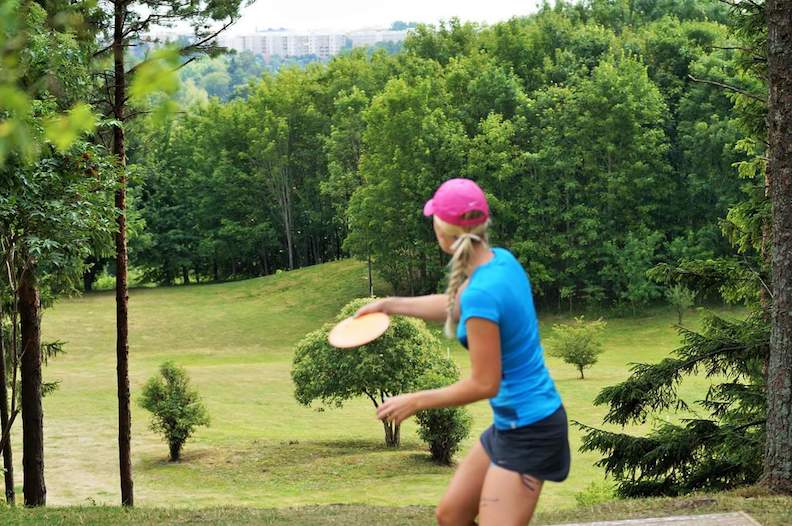 STATS
Out of nearly 500 international metropolitan areas outside the US that we examined, here's how Stockholm, Sweden stacked up:
Quantity Rank:
 11


Quality Rank:
 1


Overall Grade:
 80/100

See all courses in or near Stockholm here on the UDisc Courses website or in the UDisc app's course directory.
Quantity rank reflects the number of holes available for play within radiuses of roughly 30, 80, and 160 kilometers (20, 50, and 100 miles) of the city, and the quality rank reflects the average ratings of local courses within those same distances. In both cases, the closer in to a city's center a hole/course was, the more it counted toward its score. The overall grade was determined by how each city compared with this year's #1 international city.  
THE FLYOVER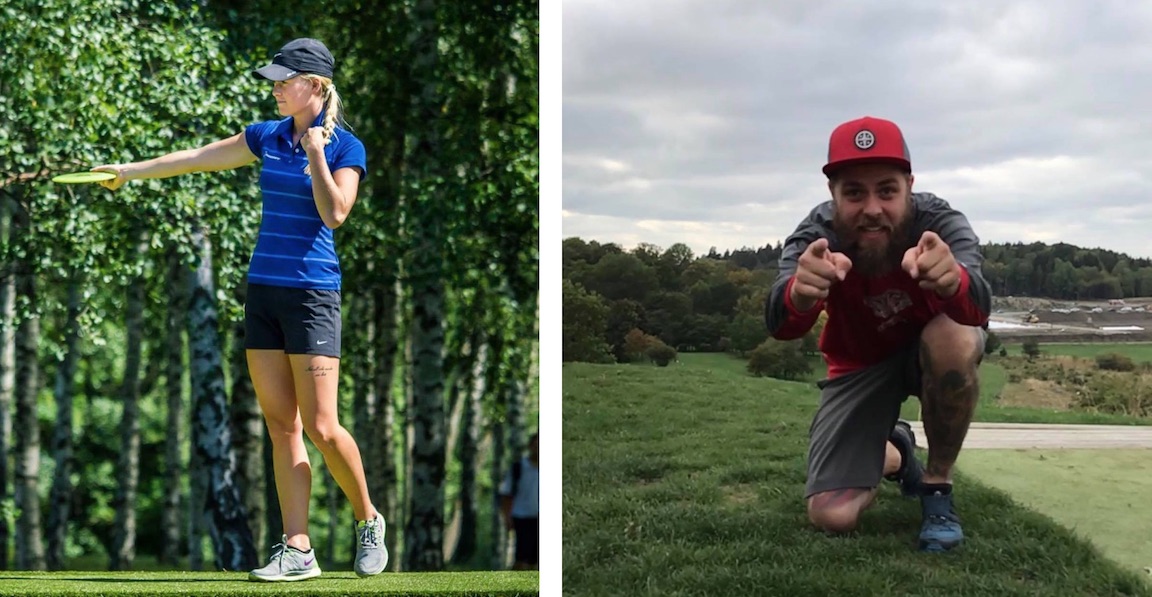 We see it as a great thing that the Top Disc Golf Cities aren't based on our or anyone else's opinions or gut feelings. As explained in the Stats section, it all comes down to unemotional numbers.

However, we'd be lying if we said that when we saw Stockholm had made the list, we couldn't have been happier to bring the city's disc golf community some good news in the face of hard times. And by "hard times," we're of course referring to the uncertain future of Järva DiscGolfPark, which currently holds the top spot on our countdown of the World's Best Courses.

Though you'll learn below that there are plenty of non-Järva reasons to get excited about a trip to Stockholm, the sooner you go, the more likely it is that Järva will be there waiting for you in all its current glory. Here to give you every bit of the evidence you'll need to convince your buddies that this year's disc golf trip has to be to Stockholm are our two guides: Ragna Bygde Lewis and Erik Nils Svensson.
Lewis is the highest-rated female player from Sweden. Though she now lives in the United States, she, in her own words, "was born and raised in the suburbs of Stockholm" and recalls riding her bike to Järva to meet friends and play weeklies.

Svensson lives in Stockholm. He formerly had some success in Open competition, but now he is now content with his role as a "disc golfer tattoo artist" who is known in the area's disc golf community as "a bit of a go-to guy for form critique and disc help."
WHAT GOLF CAN I EXPECT?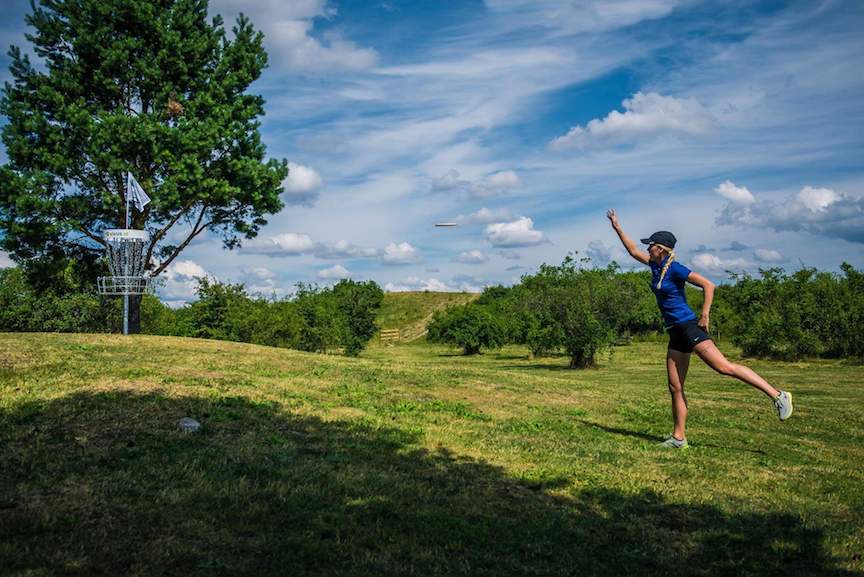 "In my opinion, creating and maintaining courses in the area comes from the example of Järva," said Lewis when asked about what visitors should expect from Stockholm disc golf.

What exactly does that mean? According to Lewis, it's the idea that a course should have "plenty of greenery and trees to create realistic and reasonable obstacles," but leaving fairways wide enough to make players "envision [their] own line and see it through" rather than having a very clear 'correct' way to play a hole. 

Svensson alluded to this style of course design in his comments, as well.
"I would say that we have a pretty good variety of courses," Svensson said. "But we might have fewer trees in the fairway compared to a lot of the tighter courses in the USA."

Lewis also pointed out that visiting disc golfers should know that Stockholm courses aren't very close to the city's center.

"As a tourist you will need a car, bike, or be willing to do public transportation or walk for a bit in order to get to a course," Lewis said.
COURSE HIGHLIGHTS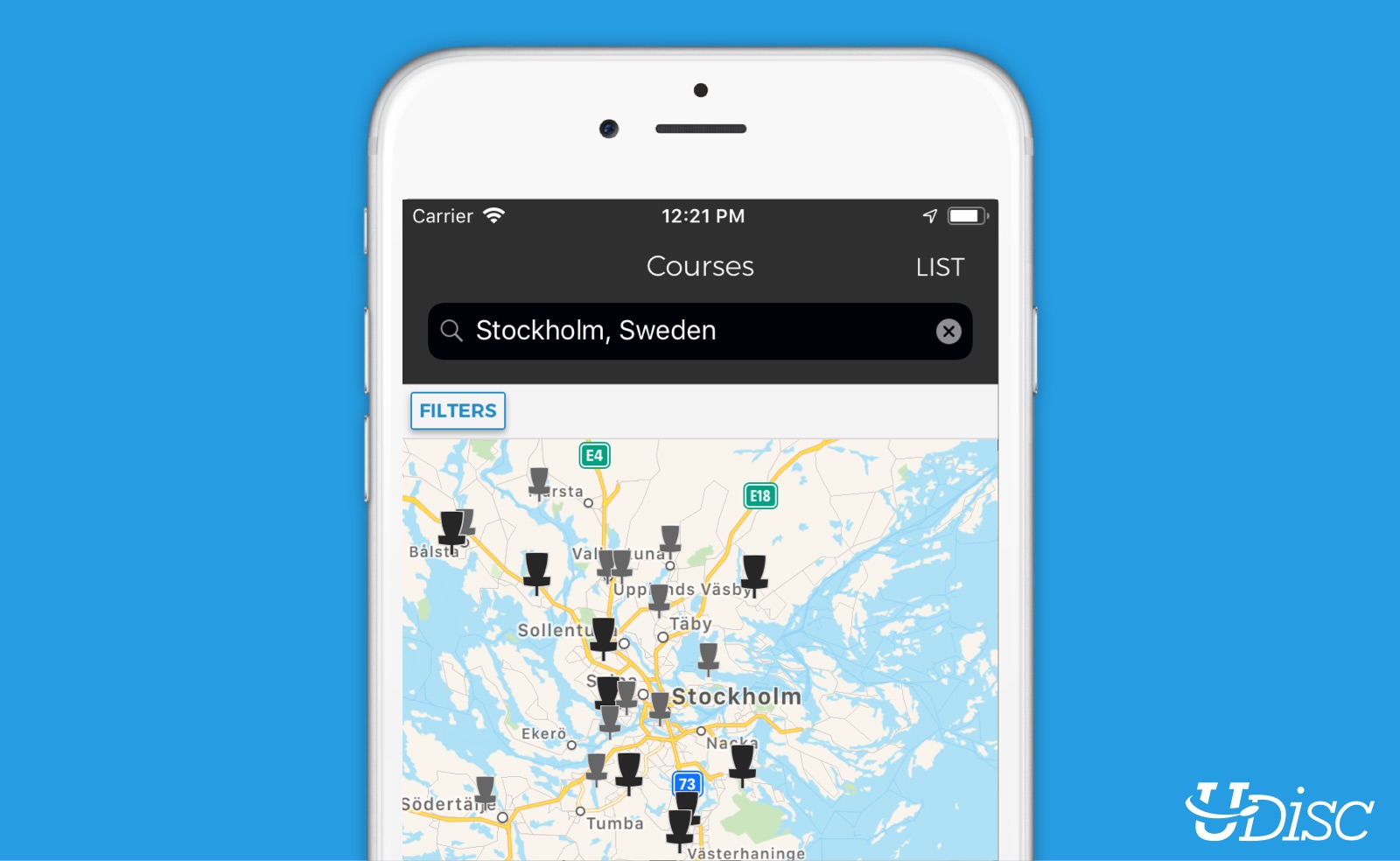 Click the name of any course in this section to see reviews, average ratings, its exact location, and, likely, photos on the UDisc Courses website.

Järva: The nostalgia was palpable as Lewis described Järva, the reigning best disc golf course in the world.
"When I was a kid, it was an 18-hole course with a café and shop in a little shipping container," she said. "It turned into this magnificent 27-hole course with lots of elevation and beautiful trimmed grass fairways with cleaned-up rough. Mats [Löf] (owner) and his brother Jonas, along with some helping hands, turned this course into one of the best in the world."

And, for now, Järva remains Stockholm's most precious disc golf jewel. As described in the previous section, expect relatively open fairways but with enough trees to add challenge and scenery. Svensson added that it offers "a great deal of challenge in length, angles, and control in the wind." 
The course is pay-to-play. One 27-hole round is around $9 (USD)/€8 for adults, and a day pass is around $11 (USD)/€10. 
If you want to take a look at the course yourself and also see how some of the best in the world attacked it, you can check out this SpinTV coverage of the final round of the 2016 European Masters at Järva featuring Paul McBeth, KJ Nybo, Ricky Wysocki, and Eagle McMahon.
Lillsjön: Both guides agreed that Lillsjön also offered great golf and surroundings. 

"Lillsjön is a shorter wooded course by a beautiful lake in the northern suburbs," said Lewis. "It has the Stockholm mindset of choosing your own line, options, and the need for a game plan."

Not executing the line you choose will likely force you into tough shots from uncomfortable lies, according to Svensson.

"[The course gives you] a great chance to shoot well if you're feeling on point," Svensson said. "But if you're off the fairway, you're gonna have to get technical!"

Lillsjön is free to play.

Other notables: Visättra (a free course with hole variety and elevation changes that's roughly 20 kilometers/12.5 miles south of Stockholm), Kärsön (established in 1978, it's a bit of disc golf history with elevation and Swedish woods about 12 kilometers/7.5 miles west of Stockholm city center)
THE LOCAL ROUTES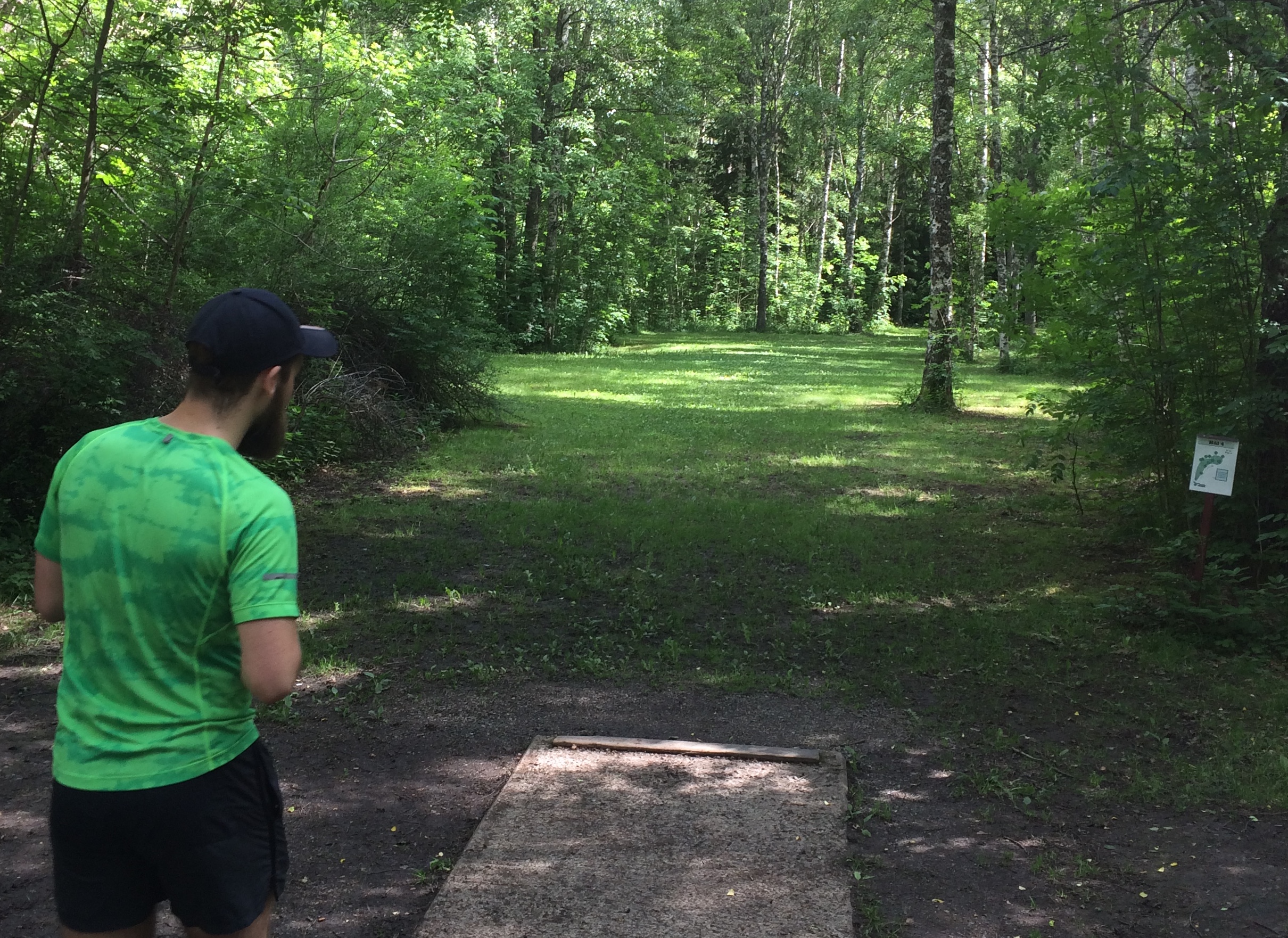 Gear: Neither of our guides mentioned a dedicated disc golf store with a variety of disc choices in or very near Stockholm. Järva's pro shop was the best resource suggested near the city. However, be aware that it's stocked only with Innova. If you happen to be quite a bit north of Stockholm, there's the Discsport warehouse, which offers a wide choice of brands.

You can check out more of the area's disc golf equipment retailers in the UDisc app's disc golf shop directory (see how to do that here) or on our Stores website. 
Guides: To find local advice or playing buddies, Svensson says your best option is to join the Ska vi snacka discgolf group on Facebook. "It's a general discussion forum for people who play all over Sweden," Svenssion said. "It's in Swedish, but just write in English and wait for a reply and you'll find yourself a nice Swede to guide you through the courses in no time!"
Leagues and Weeklies: While it lasts, Svensson says his favorite league is at 11am on Sundays at Järva. He called it "a nice way to get a 'tour' of the course because there's usually a local Järva legend on site who knows all the inside stuff and local routes." Other courses also host weeklies, and the best bet to find dates and times for those during your visit is to ask about them on the Ska vi snacka discgolf Facebook page mentioned earlier.
EAT, DRINK, SIGHTSEE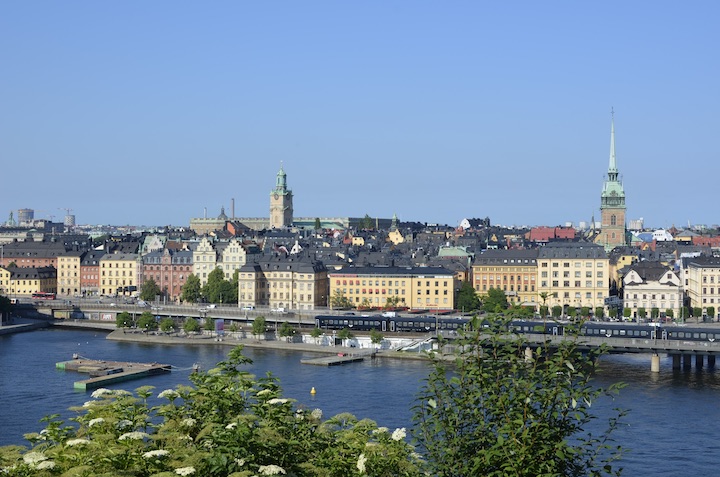 Even the most ardent disc golfers need some nourishment and to take time to experience places away from courses (or have people traveling with them who prefer sightseeing to disc golfing). Here are some of the best food, drink, and non-disc golf options Stockholm has to offer.
Chow Down and Drink Up: There is no lack of good food and drink options in Stockholm. If you're looking for a traditional Swedish experience, Svensson says the place to go is Kvarnen. If you're just in it for the meatballs (and maybe a Swedish brew or two), there's Meatballs for the People. Lewis suggests trying out the pizza in any pizzeria in the city that looks good to you. If you like your slices with creative, fresh beer, however, the place for you is likely Omnipolo. For burgers hit up Flippin' Burgers.

Lewis' most emphatic recommendation on the food and drink front was that "you have to try a fika." What's a fika? Literally, it's taking a break to enjoy coffee and some sweet baked treats. More figuratively, it's "a concept, a state of mind, an attitude and an important part of Swedish culture," according to one website. Whichever you prefer to see it as, given that "Swedes are amazing at bread, sweets and pastries," according to Lewis, it's well worth your time to try out a fika during your stay in Sweden.
Three Sights to See: In no particular order, here are three things to do off the course in Stockholm.
1. Stroll around Gamla stan (the Old Town): Both of our guides said any person in Stockholm for the first time should take a stroll through the city's old town. Bask in the atmosphere created by the cobblestone streets and colorful buildings in traditional Swedish style. You can find out more about what options are available in this part of the city here.
2. Museums: Stockholm is rife with great museums. There's the outdoor history museum, Skansen, which features examples of Swedish homes and rural life dating back generations. The Vasa Museum is the most-visited museum in Scandinavia and gives visitors an up-close look at a restored 17th century, 64-gun warship that sank on its very first voyage. If you're looking for something more modern, Fotografiska, the photography museum, may be just the place for you.
3. Explore the archipelago: The Stockholm archipelago is home to over 24,000 islands, and it's possible to either see them from the water or visit one that catches your interest if you take a ferry or one of the many archipelago tour options. Two resources to really look into what the archipelago has to offer and the best options for experiencing it can be found here and here.
Note: When creating our Top 10 Cities — USA list, we were lucky that the data simply worked out to feature cities from 10 different states. But we liked how this gave us a chance to give readers glimpses not only of different types of disc golf but slightly different cultures in each article. In order to keep that variety in this series, Top 5 Disc Golf Cities — International only considered the top city from each country, meaning that no country is featured more than once on this list.