There's no road map for becoming a professional disc golfer, which at times can be tantalizing and motivating. Anyone can hope that if they invest the right amount of their free time into practice, they could go Jacky Chen and be the next big surprise at the top of the leaderboard.

However, it also makes the decision to become a full-time pro a difficult one for some talented disc golfers. Whereas in many sports there are people whose job it is to support professional players' continued development, in disc golf, players are often their own coaches, managers, and primary promoters. They're jacks of all trades making educated guesses at what they should do to reach the next level.

We wanted to learn more about what it was like for disc golfers who are currently in the early stages of professional careers, so we spoke with three young players who made significant strides last year about their off-season preparations for 2020: Callie McMorran, Mason Ford, and Emily Beach. Their stories show the excitement and motivation the dream of being a professional disc golfer can arouse while also giving us a glimpse at the challenges following that dream entails.
In Need of a Coach and Competitive Practice

For 22-year-old Callie McMorran, 2019 was the first year that she played strictly in the Open Women division. During that milestone season, she was able to capture wins at a few B-tiers and finished top ten at a number of big tournaments, including the Las Vegas Challenge, WACO, and the USWDGC. Below you can see footage of Callie from The Disc Golf Guy's coverage of the Open Women final round chase card in Las Vegas.



McMorran said that the transition to full-time disc golf has been a challenge. She moved from a fully loaded college and work schedule to having "very little structure." Also, though the now 929-rated McMorran has a 2020 goal of breaking 940 and "taking home a trophy from a top tournament," she's had trouble getting her head in the practice game.
"Let's talk about practice," McMorran said. "I'm going to give it to you straight. I hate it. I'm not sure why given that I played basketball at the top level and I practiced for hours every day. For some reason when it comes to disc golf, I can't stand it. I honestly don't really know how to practice for disc golf. I mean I play a ton of practice rounds but I can't do the whole fieldwork thing. I get bored."

McMorran realizes that just playing practice rounds won't be enough to get her where she wants to go, so she's sought out ways to make fieldwork more palatable. Instead of just her goals, a stack of discs, and a field, she seeks ways to make practice into a competition. For example, she'll find someone to practice with her, and they'll have a competition to get closest to a basket or object while only being allowed to throw a specific shot shape.

Another thing McMorran thinks is missing on her quest for disc golf glory is someone to motivate her and show her the way.

"The biggest thing that I miss coming from basketball is a coach!" McMorran said. "I worked with [Innova founder] Dave Dunipace a few weeks ago, and he broke down some of his observations and it was incredible." 
Ready or not, McMorran has a big season planned. She's already played four events this year and has a full travel slate for the rest of the season (including seven events scored by UDisc Live). Though she's of course hoping for success on the course, she said her priority in 2020 was "to live in the moment and never take once-in-a-lifetime experiences for granted."
From Rookie of the Year To...?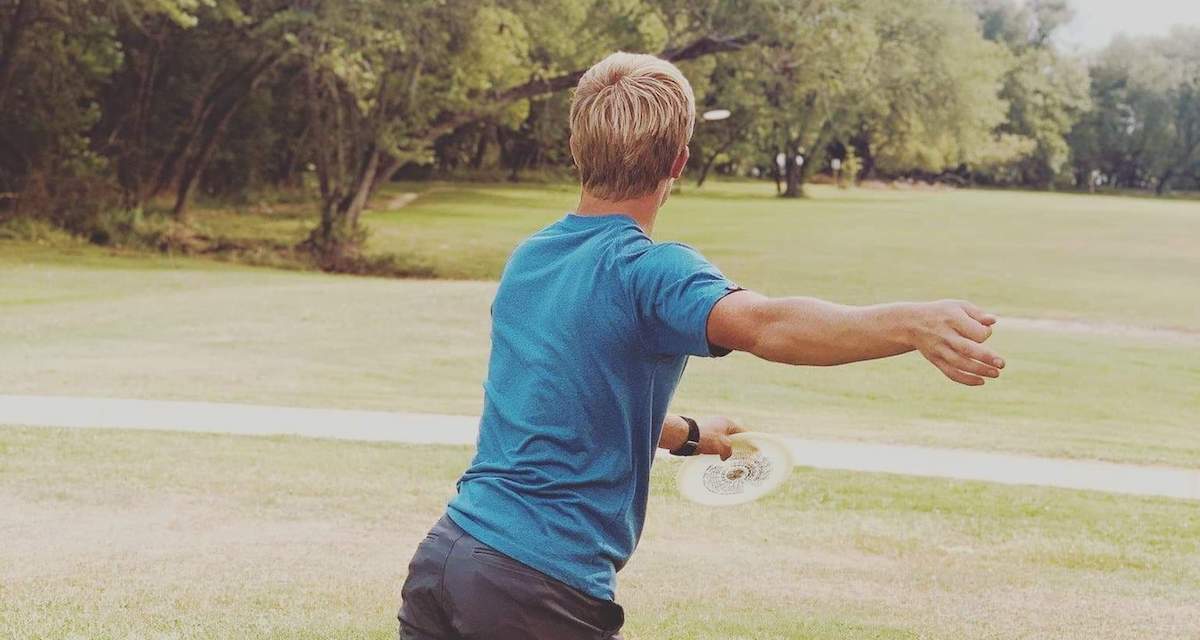 It was a close race for the 2018 PDGA Rookie of the Year, but Mason Ford, a 23-year-old out of Texas, beat out competitors A.J. Carey and Anthony "AP" Perkins for the honor. He did it with a mixture of talent, work ethic, and relentless dedication to playing as many tournaments as possible. He illustrated the last of these by recounting a last-second decision he made to play in a competition about a five-hour drive away.

"I remember one year playing the Capital of Texas Open [in Austin]," Ford said. "I was sitting there at work. We were slow so I was looking at PDGA events on the computer. I saw the COTO. I saw there was a good field. I got out of work Wednesday, had Thursday off. So when I got out of work...I picked up one of my good friends in McAllen. We drove straight to Austin, stayed with a buddy, woke up, played two rounds, drove all the way back, dropped him off in McAllen, got home at like one in the morning, went to work at 7 o'clock, worked till 5:30, finished, and left again to go back to Austin."

All that practice at tournaments has also given him highlight moments and valuable experience, like when he found himself in a neck-and-neck battle with 2018 World Champion Gregg Barsby at one 2019 tournament. That tournament was covered by GK Productions, and you can see one of Ford's pure throws from it below:


This year, the now 1019-rated Ford is planning "kind of a half tour" with friend and fellow professional Bradley Williams, starting with the Memorial. And though Ford says he doesn't really believe there's an off-season, his focus has been honing a skill he's hoping will take him to new heights in 2020.

"The weakest part of my game has always been my forehand," Ford said. "Especially in the woods, I just didn't have the confidence I could throw a forehand. So these past couple of months I've really been focused on crafting a really good forehand. I've probably gained 60-70 feet...It may be a confidence thing, or maybe finally doing something right that I wasn't before."

Ford says he believes his putt is good enough to be a truly elite player, and if that's true and his forehand catches up with the rest of his game this season, he could soon be turning some heads.
A Camper and a Dream
Though age isn't necessarily a barrier, the youngest player we talked to, 20-year-old Emily Beach, also has the farthest to go to really make it in professional disc golf. That isn't to say she hasn't hit important milestones, however.

Beach took home an A-tier win at last year's Oklahoma Open and even surprised herself by finishing 15th at the PDGA World Championships when she "was mostly just hoping to make the cut." You can take a look at her in action in a clip from Jordan Renzelman's coverage of the KC Diva Spring Feeva:



Unlike McMorran who has a hard time being motivated to practice, Beach would have loved to practice more in 2018 and 2019 off seasons but was constrained by weather and time.

"Last off season I didn't really get a chance to practice and do fieldwork," Beach said. "I'm kind of in a cold climate with no access to an indoor way to do fieldwork. It's hard. I usually work past 4:30, and it's dark by 5:00. I just have to take advantage of nice days, nice weekends. I've even done fieldwork when it's been freezing cold and just kind of had to suck it up and do it anyways."

However, Beach and her significant other have made a big decision to help make her professional disc golf dreams more attainable.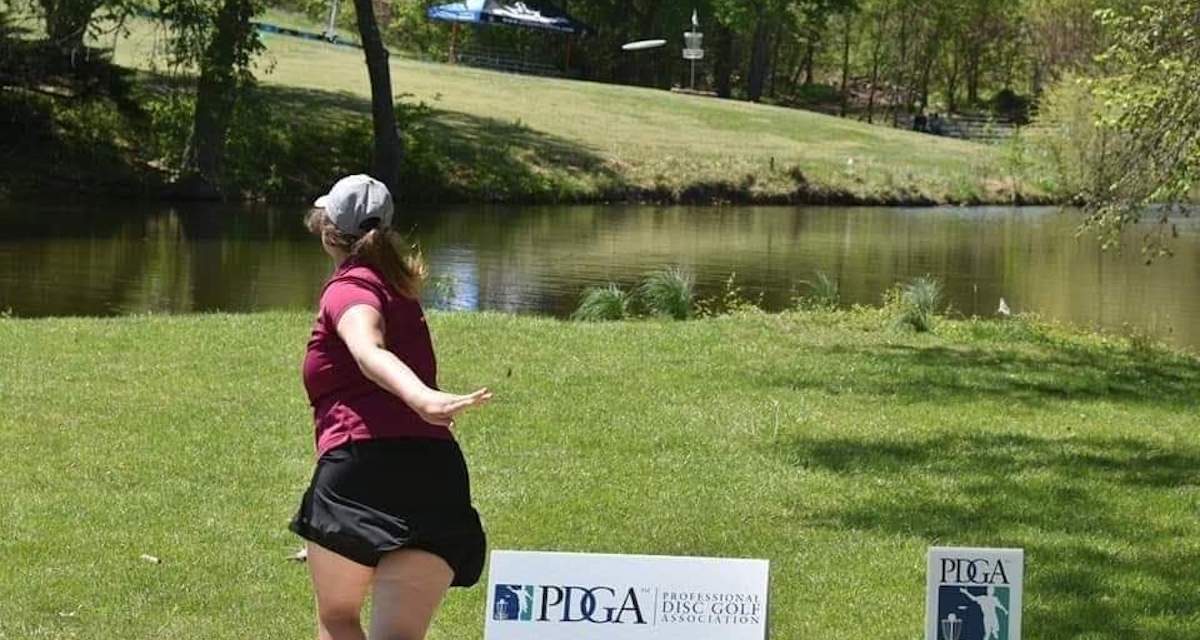 "My boyfriend and I are moving to Oklahoma to where I'm originally from, on my parents' land, so that I'm able to get some more practice in," Beach said. "It's a warmer climate. We're just going to save up some money. I'm not going to work a full time job there. I'm going to do something on the side. I clean houses right now, so I'm thinking I'll try to get a couple houses to clean while I'm there and save up money that way. He's going to work on our camper. He's building it from scratch. We're hoping that will be done by late March and then hit the road in April and tour full time."

Beach's story shows the sorts of decisions many aspiring professionals have to make. To get in the practice they need to truly make it and have the freedom to compete in the biggest tournaments, they have to leave behind secure work and homes and take big bets on themselves and their abilities, not knowing what the future holds.
Into the Unknown
McMorran, Ford, and Beach are taking very different paths despite all wanting to end up in the same place, that place few reach where professional disc golf is a viable career. Despite their diverse stories, they all highlight the single fact that professional disc golf is at a point where, for people young and motivated enough, making it to the sport's highest tiers seems imminently do-able if enough effort is put forth.

As the sport progresses and becomes more and more professional, it will be interesting to see if stories like these persist or become objects of nostalgia. Will disc golf stardom always seem accessible with the right amount of field work put in before and after work and taking a summer off to tour, or will the sport's elite players reach such a high level of training and precision that, like in many sports, people will begin needing to commit to rigorous training from early childhood in order to dream of matching them?

Note: This article originally misidentified Mason Ford as the 2019 Rookie of the Year. He received that honor in 2018.