If you went for a round at the WonderVu Disc Golf Course in Golden, Colorado, on the right day, you'd suddenly be transported to another era. Men in tight, short athletic shorts and knee-high socks and women in similarly retro attire would be playing through evergreen-lined fairways with just one deep-rimmed disc each.

No, you wouldn't have unwittingly time traveled. You'd just be witnessing WonderVu's annual Throwback Throwdown, one disc golf event out of a growing number that's using an alternative competitive format to interest and excite local disc golfers.

Unusual formats like WonderVu's can offer a breath of fresh air and even pique the interest of players who would otherwise never enter a competition. In order to inspire others to consider introducing a new way to enjoy disc golf to their communities, we spoke with people across the U.S. who organize outside-the-box events to learn more about their unique endeavors.
The Throwback Throwdown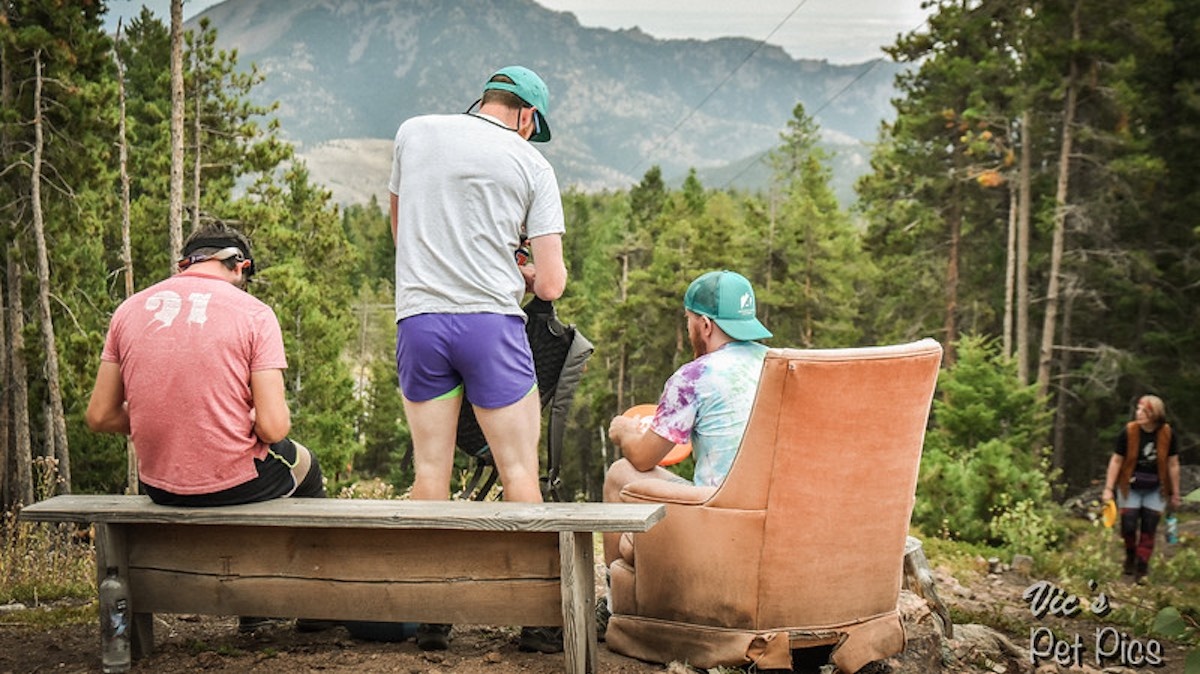 First, we'll dive a little deeper into the Throwback Throwdow, a competition meant to simulate what it would have been like to play disc golf during the early days of the sport. For this event, players are encouraged to dress up in old-school clothing and are only given one Super Class disc to take with them on the course.

Super Class discs are essentially those with wide diameters and extremely blunt edges that are more akin to Frisbees than modern, more aerodynamic discs. They resemble (or are) the discs the first disc golfers would have played with.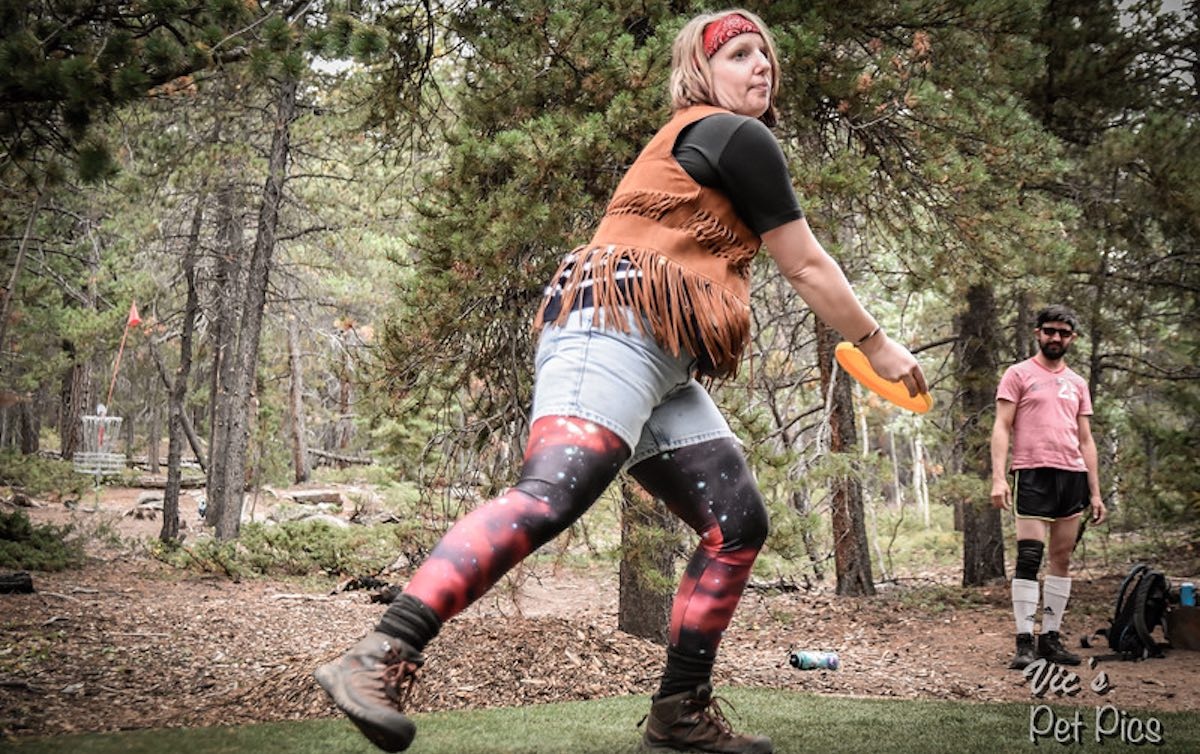 Daniel Ward, owner and operator of the WonderVu course that hosts Throwback, said the single-disc aspect of the competition has broad appeal.

"It takes the 'what disc to use' thought out of each shot," Ward explained. "People young and old, beginner and experienced, from every walk, can come in with the same bag. It's a fun and stress-free way to enjoy the round."
This event may be a nod to the past, but it is certainly gaining enough traction to warrant being held for years to come. This event has attracted between 40 and 80 participants previously, and Ward hopes to hold the event three to four times per year.
Putting Leagues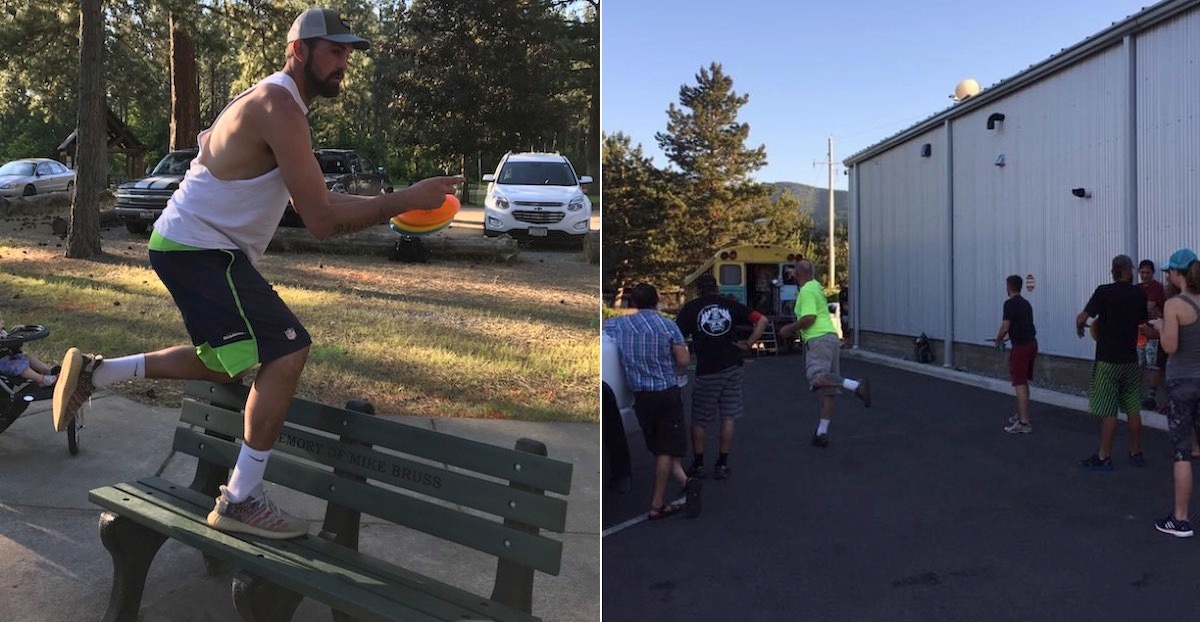 Putting leagues are exactly what they sound like: leagues where competition is based solely on that shortest of all disc golf shots—the putt. Formats for these leagues differ, but almost all of them can take place indoors or in areas small enough to have lighting when daylight is short during the colder months. 
This was a big impetus for the creation of the Northwest Arkansas Putting League according to its director Matt Loyd, who also manages the store Dynamic Discs Northwest Arkansas.

"Winter didn't have a lot to offer in terms of disc golf," Loyd said.

Loyd said he founded the league so people could look forward to a disc golf-related event even during the coldest and darkest periods of the year. 
At Loyd's league, there are two stations so two disc golfers can putt at the same time from a designated distance away from the basket. Each player is allotted 75 putts total to show off their skills. The round is scored through the UDisc app to determine the winners. 
"[This league] has quickly become one of my favorite parts of disc golf in northwest Arkansas," Loyd reflected.

Another plus of putting leagues is that they're typically played on mobile baskets, making it easy to offer new and interesting challenges to players each week. This is something Dani Petersen, owner of Flex Disc Golf and director of the North Idaho Putting League, takes full advantage of.

Every Friday evening, her league challenges players to improve their putts by creating unique, tough obstacles to shoot off, around, or through. Previous challenges have included putting through a ladder, having to stand on one leg, and putting from elevated surfaces such as park benches. 
This ever-changing set-up for short-distance shots also levels the playing field, creating a competition that has wide appeal.

"No one has the advantage here," Petersen said. "These are new shots for everyone. Everyone misses, even people who have been playing for years."

Each week, 20-40 people from every demographic show up to Petersen's putting league. Everyone from experienced players to young children learning the sport gather together to celebrate when someone makes these one-of-a-kind putts. Petersen believes that her event creates a more inviting environment for new players than other events where the gap between experience levels is more apparent. 
Battle of the Golfs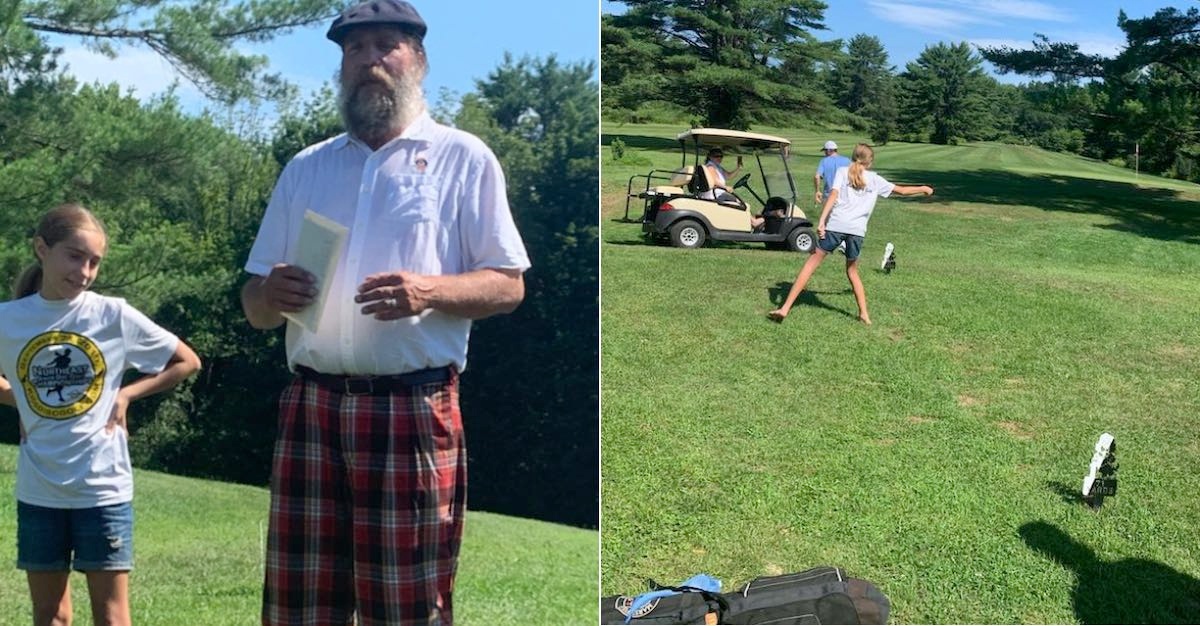 Many people who play disc golf also enjoy other sports, in particular traditional golf. Some event organizers have decided to capitalize on the crossover appeal and create events where golfers and disc golfers compete against each other.

Jade Trace in Laconia, New Hampshire, is one location that hosts such events. There, golfers and disc golfers can play the same holes side-by-side, and the venue has formed a couple of events centered around this concept: Tee Off for Tatas and Golf for Got Lunch.

At both events, junior disc golfers can play a round against Ray Simanson, a lifetime golf player and owner of Jade Trace. A gallery of around 100 people eagerly watch and cheer on members of their community.

Tee off for Tatas is a philanthropic event that benefits the New Hampshire Breast Cancer Coalition, while the Golf for Got Lunch event raises funding for an organization aiding children who wouldn't normally get to eat lunch outside of the school year due to economic instability. These competitions raise between $2,200-$5,000 USD per event for those organizations. 
"It's unique because people get to experience the '19th hole,'" Simanson said. "It's more than just the round itself. People get to experience the community, hang out, enjoy food from the restaurant on the course, and have fun together even after the round is over."
What's Next?
These outside-the-norm events are a small sampling of the creative ways disc golfers have found to bring their communities together. The use of these less intimidating and highly engaging events is a great way for communities to attract new players while continuing to capture the attention of existing disc golfers.

We're interested in learning about other exceptional competition formats in the disc golfing world. If you're the organizer of an extraordinary event, contact our editor, Alex Williamson, at alex@udisc.com.