There are few better examples caught on video of the havoc a death putt—or a series of them— can wreak than Central Coast Disc Golf's footage of Eagle McMahon on hole 12 at the Oak Grove Disc Golf Course during the final round of the 2018 Wintertime Open:


The video also helps demonstrate exactly what we mean by a "death putt": A putt where the position of the basket usually makes misses much more costly than on typical putts. In the case of Oak Grove hole 12, the small hill that falls off sharply on all sides of the basket makes airballs extremely likely to fly to circle's edge or further and cage hits or chain outs susceptible to rolling. Whereas a missed "normal" putt is likely to just cost that one stroke, a missed death putt could cost two or more and in some cases take your go-to putter to a watery grave.

Given the ability of death putts to dramatically alter rounds, we became curious to see if we could use UDisc Live data to learn how top pros were doing on death putts as compared to "normal" putts.

We took a look at the top 10 rated men and women in the world and found their averages on C1x putts (putts within the circle but outside of tap-in range) on seven holes from UDisc Live-scored tournaments where putts almost always fall in the "death" category (a list of these holes and accompanying flyovers are below). We then examined how those numbers matched up with the averages of their "normal" C1x putts from the same tournaments. Finally, we got two of the players, Nate Sexton and Sarah Hokom, to take a look at the stats and give us their feedback and reactions to our efforts.

Be Advised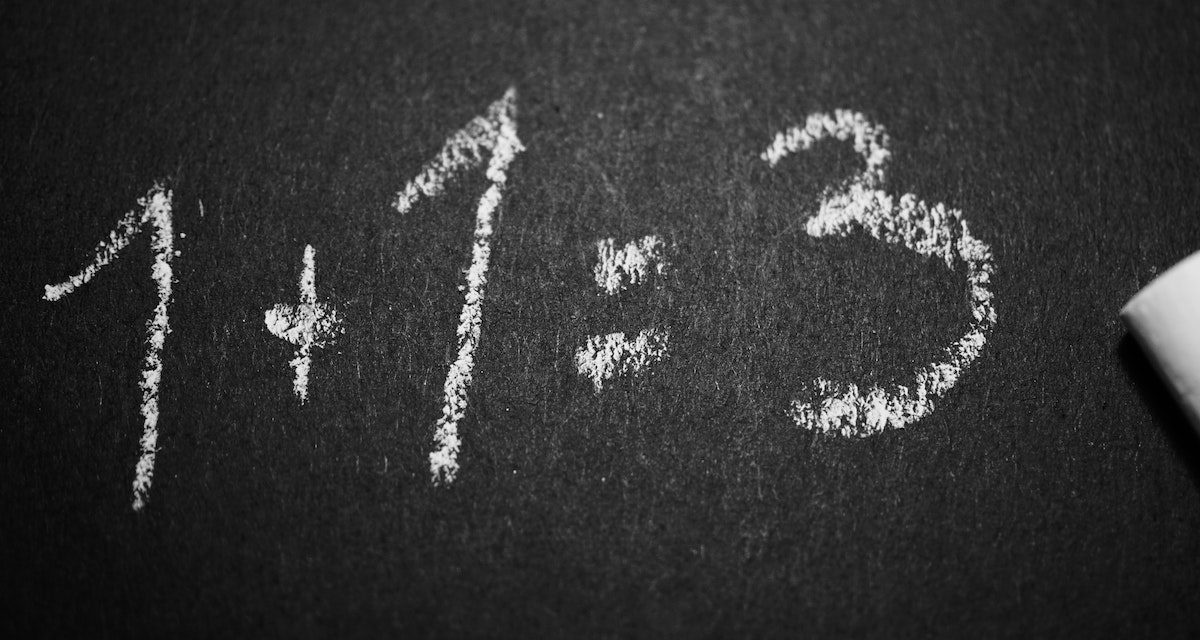 There is no UDisc Live stat for death putts, and what constitutes one is open to a considerable amount of debate. Also, just using player performance over the few rounds of a tournament on seven holes vs. all their other attempts during those tournaments creates a very small data set for comparison. Additionally, there isn't video of each putt from the players so that we could be sure each "death putt" was truly deadly.
All that said, we completely understand those who have the same reaction as Sexton when we told him about how we approached this little experiment:
"The sample size is too small, and the angle and distance of putts inside C1 are too variable...Interesting idea, but nearly meaningless data."

Still, though we caution everyone to look at our results with a highly critical eye, we think presenting what we found and how we found it is a useful exercise, if only to get ideas—or spur others to get them—on how to do similar work on tricky stats better in the future. So if you're willing to indulge in some speculation with us, read on.
The Holes
Here are the holes with baskets in positions matching the definition of "death putt" given earlier that we used to get our death putt percentages. Videos  are from JomezPro, Disc Golf Pro Tour, Central Coast Disc Golf, and GK Pro Disc. All videos are set up to show only flyovers of the holes listed.

Las Vegas Challenge, Infinite Course (formerly DiscGolfValues)10
Memorial Championship, Fountain Hills 9
Glass Blown Open, Emporia Country Club 16
Santa Cruz Masters Cup, DeLaveaga 2 (in 2019, it was played as hole 6)
Beaver State Fling, Milo McIver West 8
Ledgestone, Lake Eureka 1 (Open) or Sunset Hills 8 (Open Women)
Green Mountain Championship/2018 Pro Worlds, Fox Run Meadows 5
The Players
As previously mentioned, we used averages from the top 10 rated players in Open and Open Women. As we were completing our work, however, new ratings were released, and a different Open player entered the top 10, kicking one out. Rather than toss the data we'd already assembled, our sample group in Open was increased to 11.
In Open Women, not all of the top players had played enough tournaments scored on UDisc Live to provide data . Those players—Europeans Eveliina Salonen, Henna Blomroos, and Kristin Tattar—were not included and those further down the list took their places.

Open: James Conrad, Chris Dickerson, Calvin Heimburg, Kevin Jones, Simon Lizotte, Paul McBeth, Eagle McMahon, Matt Orum, Seppo Paju, Nate Sexton, and Ricky Wysocki

Open Women: Catrina Allen, Jennifer Allen, Paige Bjerkaas, Rebecca Cox, Lisa Fajkus, Sarah Hokom, Paige Pierce, Vanessa Van Dyken, Madison Walker, and Jessica Weese
What You're Looking At
The graphs you'll find in the following sections show the differentials between players' death putt and "normal" putt percentages as described in this article's introduction. We've divided discussion by Open and Open Women and even further by those in each division who had positive differentials between death putts and other putts and those who had negative differentials.

At the end of the piece we also provide the players' specific death putt and normal putt percentages for those interested.
Open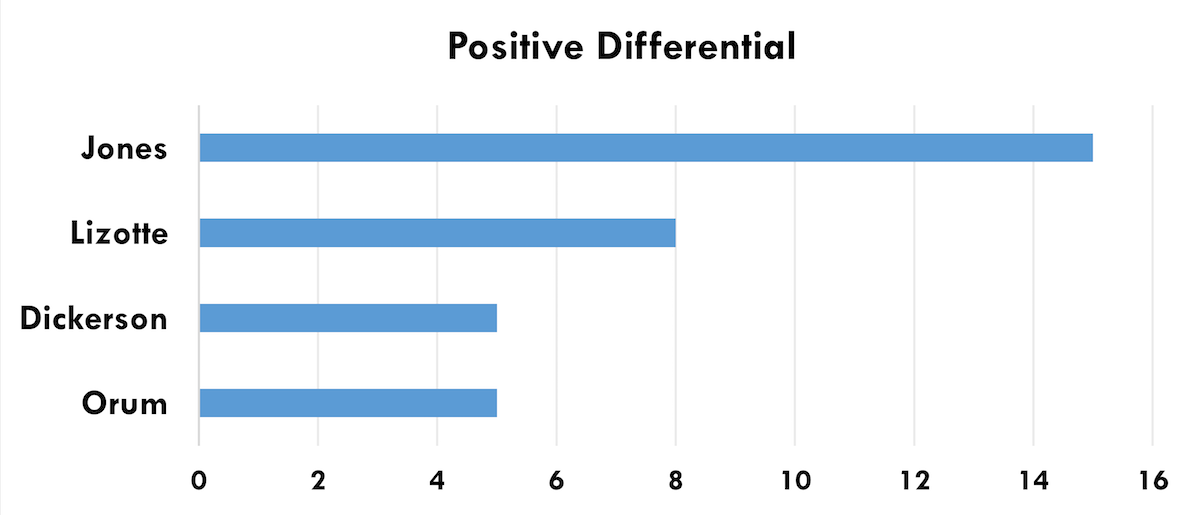 As uncertain as this data might be, the Kevin Jones story here is pretty thought-provoking. He was 16 for 17 on the C1x death putts we looked at—94% to his 79% on "normal" putts. This full 15 percentage points of difference could suggest a certain fearlessness when Jones stares down water, bunkers, or roll aways. However, a comment from Sexton is also worth considering.

"It is probably 50% driving/approaching accuracy on that small selection of holes and 50% putting performance," Sexton suggested, referring to the stats as a whole, and not Jones' specifically.
And, indeed, there is video of Jones on Fox Run Meadows 5 and Lake Eureka 1 making putts just outside of tap-in range while staring at water behind the basket. Though they weren't stress-free, they also weren't the deadliest of death putts. Rather than death putt godhood, Jones' numbers could just show that he's a player who is very good at placing the disc so that the dangers of death putts are greatly minimized.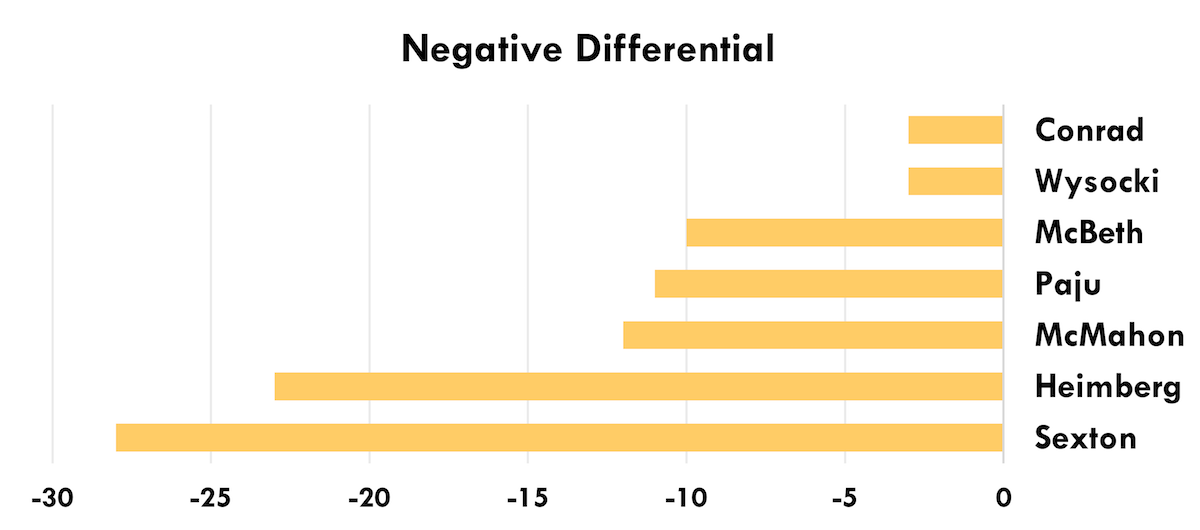 On the negative side in Open, two things immediately jumped out:

1. Just as almost everyone would guess, more players were on the negative side than the positive side.
2. Sexton, often accused of being a "safe" player, is last in a category dealing with danger.

The problem here is that because two such presuppositions are confirmed, it's easy to forget how small the sample size is and let our critical gaze down, which would be a mistake. For example, one reason Sexton is at the bottom of this list is that his C1x percentage for "normal" putts was 86%, higher than all but McMahon's 87% of the players we analyzed, meaning it was more likely that his differential would be higher.
Sexton also suggested a possible reason for these numbers that didn't reflect on putting ability:
"Maybe there could be something to the idea that a more conservative player would not push for as much of a park job on the drive or approach if the green is right next to OB. That would likely leave a longer putt and result in a lower percentage when compared to less dangerous holes."

Open Women 

The only female player to be on the positive side, Hokom had a mixed response to this data.
"Because of my push putt, I don't worry as much about death putts. I will rarely lay up because the odds of me being penalized are much lower due to the nature of my putting style."
Though Hokom was not surprised that our data suggested she might be good at death putts, the possibility that she was better at them than her average was not what she expected.

"I'm not going to say you're wrong, but I definitely think that's kind of crazy," Hokom said. "I'm a nervous putter, straight up."
She was intrigued by the idea that a death putt situation improved her focus, however.

"Maybe I should just picture water behind every putt," she joked. "All other putts are just too easy, so I don't focus as hard!"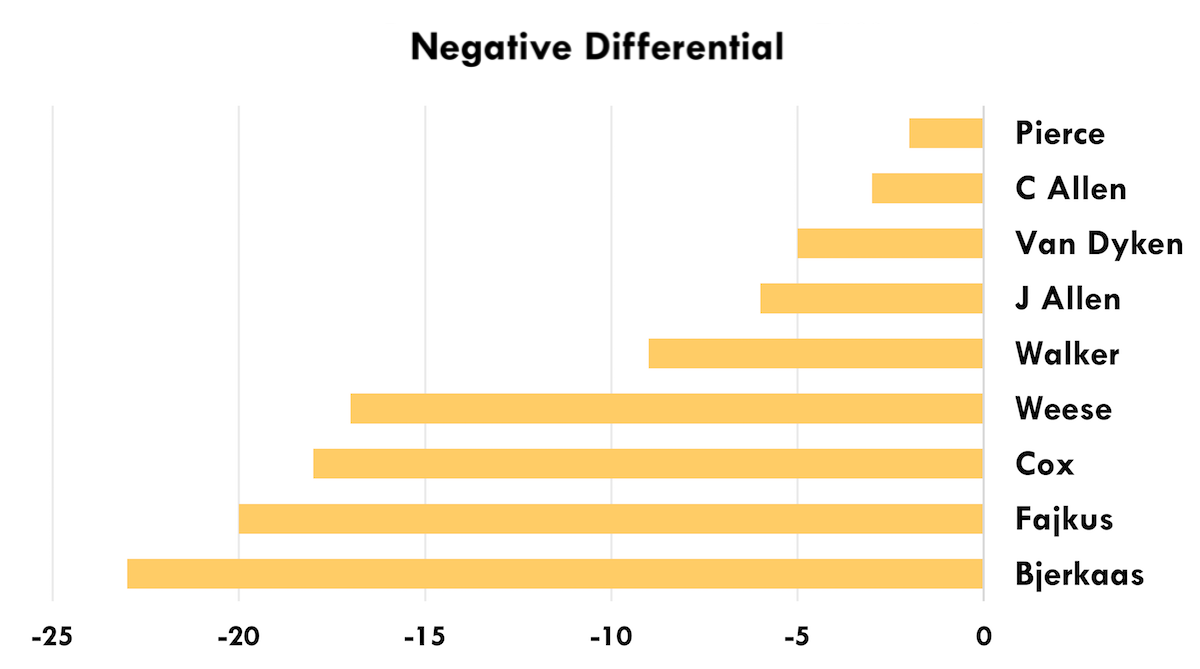 Something else worth mentioning is that Hokom's normal C1x putt average was the lowest of the group we studied—48%, 7% lower than the next player in the group—which meant that her death putt percentage had to reach a lower threshold to make her differential positive. As you examine the numbers on the negative side for Open Women, keep in mind both our comments related to the corresponding Open graph and that Van Dyken, Pierce, Walker, and Catrina Allen all have higher death putt make percentages than Hokom. They just happened to be better at normal putts, which really isn't all that surprising.
Final Thoughts and Numbers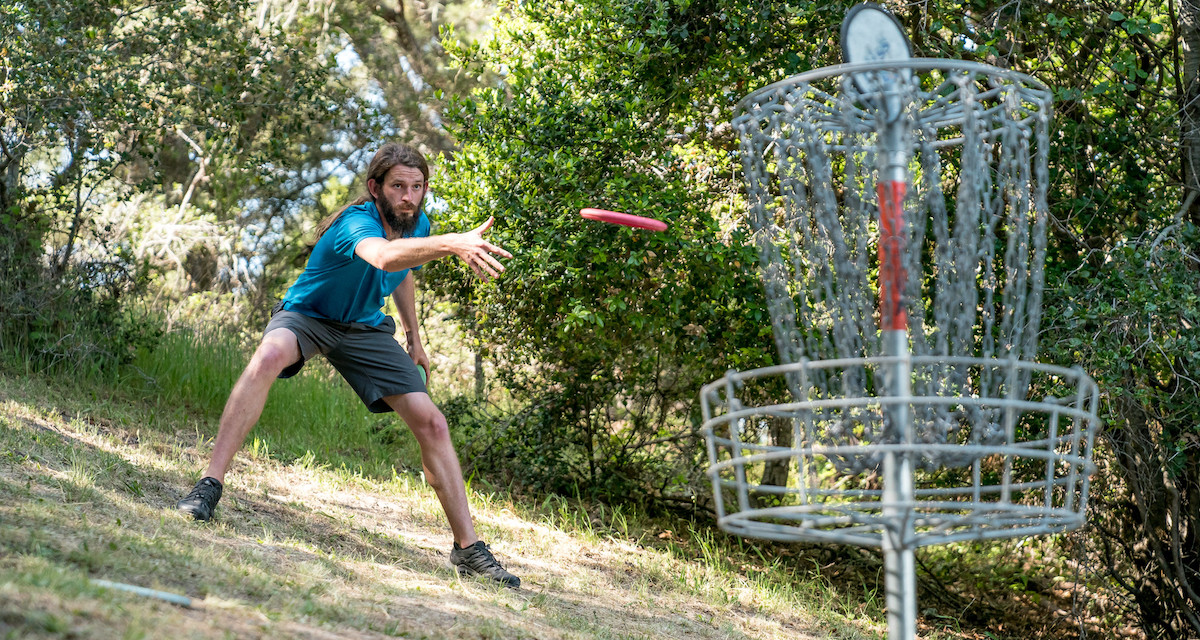 As we've emphasized, this data is tentative at best, but it does provide some interesting ideas for pros and fans alike to think on. Do some players tend to up their putting or upshot game when there's a death putt involved? Could more conservative players be avoiding danger from drives and upshots only to give themselves tougher putts on dangerous greens? 

Unfortunately, our initial work on this question can't provide answers, but a future in which more and more players and holes are filmed could allow for a more thorough investigation.

For now, we'll leave you to debate, and give you a few more numbers to do it with.