This list reflects the world's best disc golf courses from 2020. To see the most recent list of the world's best disc golf courses, read "World's Best Disc Golf Courses 2021: #1-#100."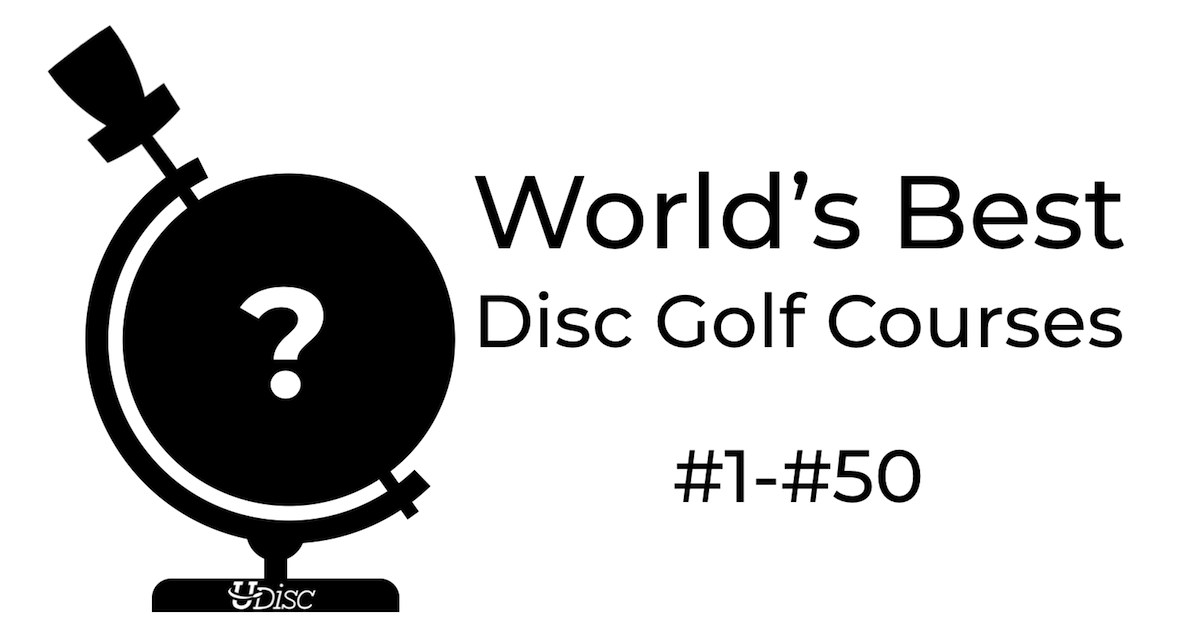 For two weeks in January, we counted down the 10 best disc golf courses in the world every weekday, a list created using the over 1 million ratings of courses worldwide by disc golfers on UDisc. In the same tradition as our series on the top disc golf cities in the USA and outside of it, World's Best Disc Golf Courses was much more than a simple list.

All courses in the top 10 were featured in individual, long-form articles giving them the attention they have has so justly earned. For these profiles, we interviewed people intimately involved with the creation of the courses, enabling us to relate each place's origin story in fascinating and intimate detail. Along with the histories, we provided overviews of the type of disc golf each course offers, looks at signature holes, what leagues and events each course hosts, and more.

If you missed any of the articles in the World's Best Disc Golf Courses series, you can find them by clicking here.
But of course when we ran the numbers to identify the world's top disc golf courses, we got more than just a top 10. Today, we reveal the 50 best disc golf courses in the world, and you can find that list at the end of this article. Before we get to the list, though, we've got some brief analysis of interesting trends in the top 10 and beyond.
Pay-To-Play Vs Free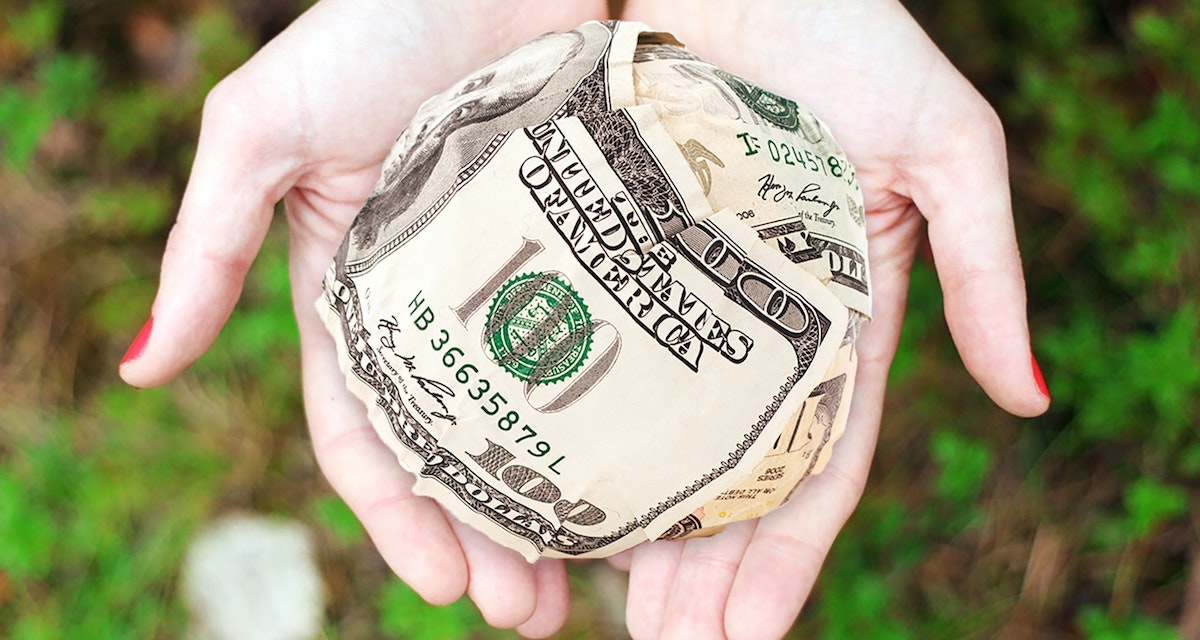 The vast majority of disc golf courses on UDisc are free. However, six of the top 10 courses fit the strictest definition of the "pay-to-play" category: Järva, Maple Hill, Hillcrest Farm, Blue Ribbon Pines, Ale, and Brewster Ridge. All of these courses require fees intended to make them profitable or at least financially sustainable business ventures. Two other courses in the top 10, Milo McIver and DeLaveaga, both require fees for parking. The creators of Norway's Krokhol cannot force players to pay due to legal restrictions on part of the land it's built on, but they do ask for donations of any amount from those who can afford it.

In other words, if you take an expansive look at the definition of "pay-to-play," for those who are relatively financially comfortable, there is only one course in the top 10 you could easily and ethically play without paying: The Canyons at Dellwood Park. Even that course does have ties to the almighty dollar, though. Canyons creator and designer Sean Callahan opened a pro shop on park property near the course, which means he has financial incentive to make the course as desirable as possible to play in order to create a steady and growing stream of new and returning customers.

We've tackled this issue before in our analysis of Top Disc Golf Cities, but there's a lot of evidence that seems to show that as much as some segments of the disc golf population are against fees for playing, adding money to the equation often makes for courses many players enjoy more. It makes additional amenities possible and creates a strong incentive for courses to be continuously maintained and improved.

This isn't to say that there aren't excellent free courses or that they don't serve a vital role in growing the sport. However, we wouldn't be surprised if private, pay-to-play courses take over more and more spots at the top of our list in the years to come. As more evidence, know that beyond the top 10, 14 of the top 25 are indisputably pay-to-play.
The Top Two Really Stand Out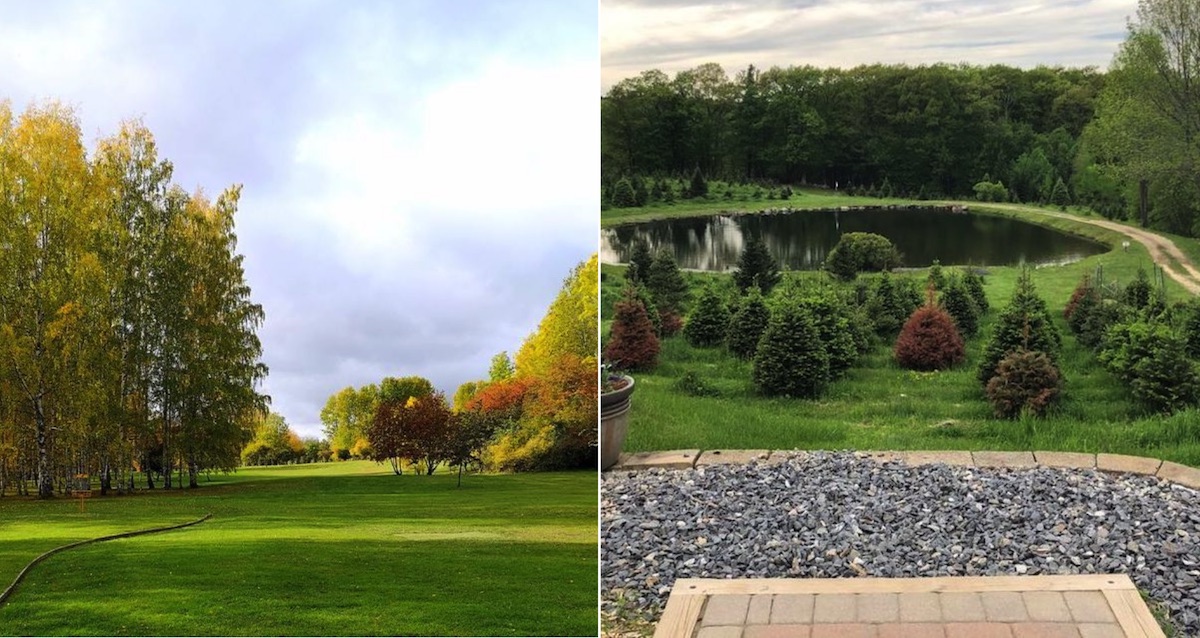 Incredibly, the difference between the grades of the #1 and #3 courses on our list is greater than the difference between #10 and #3. #10 DeLaveaga earned a 94.99 and #3 Hillcrest Farm came in with a 96.02—just 1.03 points apart. However, Hillcrest Farm and #1 Järva are separated by 1.36 points. #2 Maple Hill is no slouch, either. It's ahead of Hillcrest by .77 points, a total greater than that separating DeLaveaga from #5 The Canyons at Dellwood Park. 

In a list full of amazing places to play disc golf, it truly says something about the standards of both Järva and Maple Hill that they've set themselves so far apart. And if designers or people considering funding the creation of a disc golf course are looking for ideas about how to satisfy players, closely examining these two places would be the perfect starting point.
Houck Fever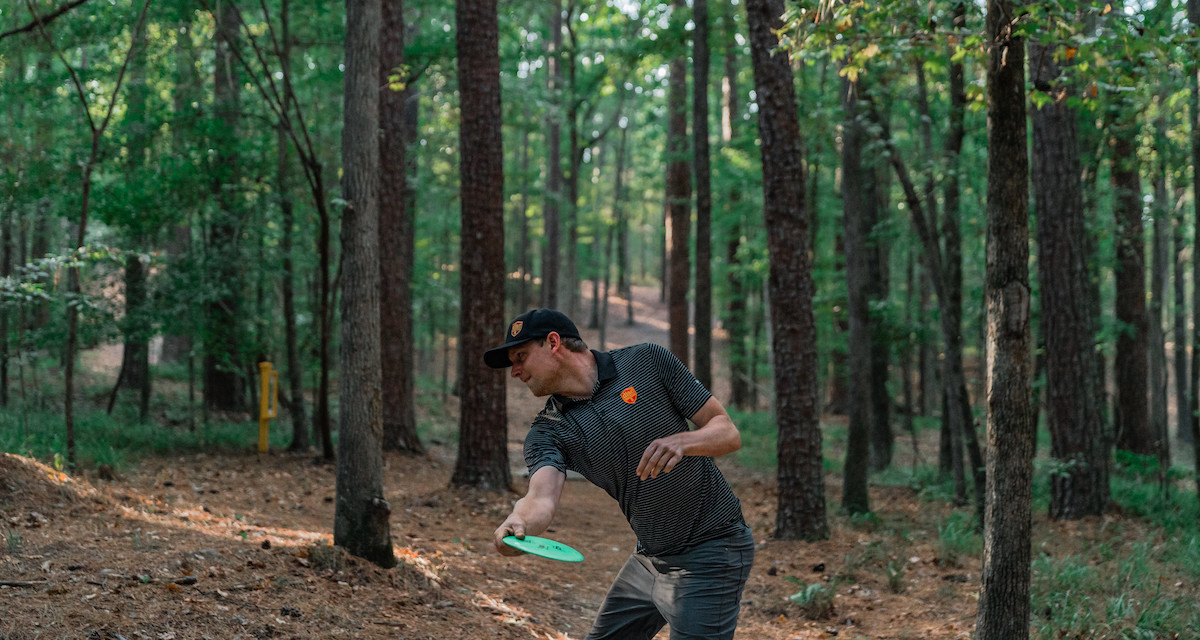 No designer had more than one course in the top 10, but John Houck was just .01 points away from it. The legendary designer's work on Hillcrest Farm in Canada earned the #3 spot, and WR Jackson at the International Disc Golf Center in Georgia for which he did the original design was #11, just a smidgen below #10 DeLa. But if you glance through the top 25, you'll find six courses designed by Houck: the aforementioned Hillcrest and Jackson, both courses at Selah Ranch in Texas, Harmony Bends in Missouri, and Hobbs Farm in Georgia.

Clearly, Houck's design philosophies are resonating with players, and you can find out more about them in articles like "Another Shot Please, Bartender" that he's written about course design.
The Top 50 Disc Golf Courses
There are plenty more interesting things about the top courses list, and if you think we've overlooked something major as you read the list below, please to reach out to us via e-mail at releasepoint@udisc.com. 

The rankings in the list are based on the over 1 million ratings of courses all over the planet by disc golfers using UDisc. However, we did some work to account for how regions and cultures tend to rate courses differently, helping to assure the courses that made and missed this list did not do so as a result of regional hype or hypercriticism. That said, the courses on this list earned their spots purely from their stats and not due to the opinions of UDisc's staff. The course grades are relative to how close each course was to a perfect five-star rating.

To read our articles about any of the top 10, just click on the course name.

Don't forget that if you would like to see the world's top 100 courses, we'll be sending that out exclusively to our newsletter subscribers on Wednesday, February 5, 2020. You can sign up for that at the end of this article.

Read reviews, see course photos, and find lots of other information about any course on this list at UDisc's Courses website or in the UDisc app's course directory.
| | | | | | |
| --- | --- | --- | --- | --- | --- |
| Rank | Name | Grade | Country | State/Province | City |
| 1 | Järva Discgolf Park | 97.38 | Sweden | N/A | Kista |
| 2 | Maple Hill | 96.79 | USA | Massachusetts | Leicester |
| 3 | Hillcrest Farm Disc Golf | 96.02 | Canada | Prince Edward Island | Bonshaw |
| 4 | Milo McIver | 95.90 | USA | Oregon | Estacada |
| 5 | The Canyons @ Dellwood Park | 95.61 | USA | Illinois | Lockport |
| 6 | Blue Ribbon Pines | 95.57 | USA | Minnesota | East Bethel |
| 7 | Ale Discgolfcenter | 95.40 | Sweden | N/A | Nol |
| 8 | Brewster Ridge Disc Golf Course | 95.13 | USA | Vermont | Cambridge |
| 9 | Krokhol Disc Golf Course | 95.09 | Norway | N/A | Siggerud |
| 10 | DeLaveaga Park | 94.99 | USA | California | Santa Cruz |
| 11 | IDGC - WR Jackson Memorial | 94.98 | USA | Georgia | Appling |
| 12 | Idlewild | 94.92 | USA | Kentucky | Burlington |
| 13 | Beaver Ranch Disc Golf Course | 94.68 | USA | Colorado | Conifer |
| 14 | Selah Ranch Lakeside | 94.67 | USA | Texas | Talco |
| 15 | Moraine State Park | 94.47 | USA | Pennsylvania | Portersville |
| 16 | Harmony Bends | 94.23 | USA | Missouri | Columbia |
| 17 | Discgolf terminalen Skellefteå | 94.21 | Sweden | N/A | Skellefteå |
| 18 | Selah Ranch Creekside | 94.12 | USA | Texas | Talco |
| 19 | Flip City Disc Golf Park | 94.06 | USA | Michigan | Shelby |
| 20 | Fox Run Meadows | 93.82 | USA | Vermont | Cambridge |
| 21 | Sky High at Mtn. High North | 93.79 | USA | California | Llano |
| 22 | Hobbs Farm Disc Golf | 93.76 | USA | Georgia | Carrollton |
| 23 | Sabattus Disc Golf - Hawk | 93.73 | USA | Maine | Sabattus |
| 24 | Rolling Pines | 93.60 | USA | North Carolina | Wilkesboro |
| 25 | Sandy Point Resort Disc Golf Ranch | 93.48 | USA | Wisconsin | Lac du Flambeau |
| 26 | Rollin Ridge | 93.37 | USA | Wisconsin | Reedsville |
| 27 | Raptors Knoll Disc Golf Park | 93.27 | Canada | British Columbia | Langley Township |
| 28 | Bud Hill | 93.25 | USA | Tennessee | Memphis |
| 29 | Puijo DGP | 93.21 | Finland | N/A | Kuopio |
| 30 | Bryant Lake Park | 92.954 | USA | Minnesota | Eden Prairie |
| 31 | Wilderness | 92.953 | USA | Wisconsin | Montello |
| 32 | Bailey | 92.93 | USA | Colorado | Bailey |
| 33 | Wildcat Bluff | 92.92 | USA | Iowa | Vinton |
| 34 | Flying Armadillo DGC - Gold Mini | 92.88 | USA | Texas | San Marcos |
| 35 | Sabattus Disc Golf - Falcon | 92.53 | USA | Maine | Sabattus |
| 36 | Kaatis | 92.53 | Finland | N/A | Vihti |
| 37 | Kensington Toboggan | 92.52 | USA | Michigan | Milford Charter Township |
| 38 | Solitude Mountain Resort | 92.51 | USA | Utah | Brighton |
| 39 | Stafford Woods | 92.39 | USA | New Jersey | Voorhees Township |
| 40 | Muddy Run | 92.36 | USA | Pennsylvania | Holtwood |
| 41 | Pikkarala Frisbeegolf | 92.32 | Finland | N/A | Oulu |
| 42 | Renegade's Trail (formerly Devil's Den) | 92.28 | USA | Michigan | Delhi Charter Township |
| 43 | Blue Gill | 92.180 | USA | Michigan | Wayland |
| 44 | Lausteen Frisbeegolfpuisto | 92.178 | Finland | N/A | Turku |
| 45 | Mayflower Hills | 92.13 | USA | Virginia | Roanoke |
| 46 | Little Mulberry Park | 92.01 | USA | Georgia | Dacula |
| 47 | Tampereen Frisbeegolfkeskus | 91.98 | Finland | N/A | Tampere |
| 48 | IDGC - Steady Ed Headrick Memorial | 91.97 | USA | Georgia | Appling |
| 49 | Shelton Springs | 91.94 | USA | Washington | Shelton |
| 50 | Whistler's Bend | 91.93 | USA | Oregon | Roseburg |