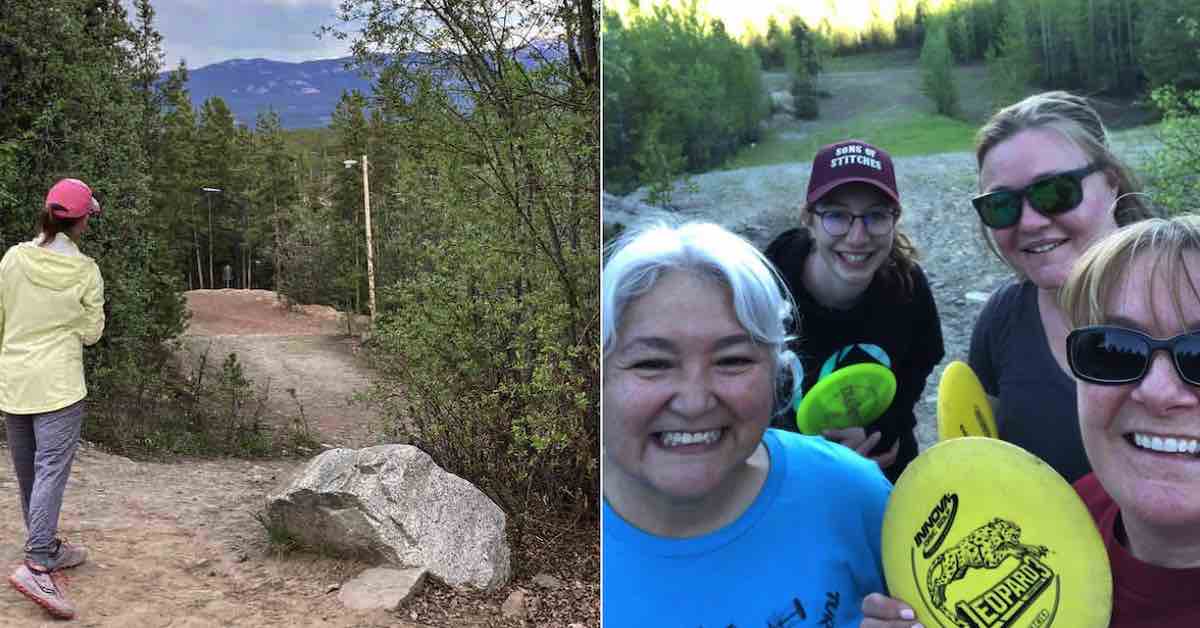 At around 482.5 thousand square kilometers/192 thousand square miles, Canada's Yukon Territory is vast. For comparison, it's about the size of California and West Virginia combined or just a bit smaller than Spain. The long, extreme winters don't seem to suit most people, though, and this massive space is populated by just over 40,200 souls and about 70% of them live in or near the city of Whitehorse.

If there's one thing a concentrated population center surrounded by a ton of open space is ideal for, it's disc golf. Whitehorsers have their pick of six courses during the area's – admittedly few – prime disc golfing months. Recently-founded non-profit the Yukon DISC-versity Guild is working to get more underrepresented groups in the disc golf community out to play them.

One of DISC-versity's initial efforts is working with the Whitehorse Disc Golf Association to host the Yukon's first-ever sanctioned competition on June 12, 2022, the Midnight Sun Ladies Only Disc Golf Tournament. The event will offer participants a skills clinic in the morning (with different clinics for newer and more advanced players) and a chance to compete in a one-round competition with various divisions in the afternoon. Proceeds not going to Open Women payout will benefit the Yukon Aboriginal Women's Council.

We spoke with co-tournament director and DISC-versity president Christine Spencer to learn more about Yukon disc golf generally, how the non-profit got started, creating comfortable places for women to play sports, and what competitors can expect at the Midnight Sun tournament.
Yukon Disc Golf
According to Spencer, Yukoners are a self-sustaining bunch. Hunting and gathering are still very common as grocery store items can be pricey due to the difficulty of shipping to the Yukon.

A number of people bring the attitude of making do with what's there to disc golf, too. With protracted winters followed by snow melt that creates pervasive deep mud, there are only about four months of good disc golf conditions in the region. But some don't let powder-filled fairways or frigid temperatures deter them. They're part of what Spencer called "the hardcore bunch" who play all year.

One way they cope is by pulling a sled with a barrel fire behind them, allowing players to warm themselves and their discs as needed.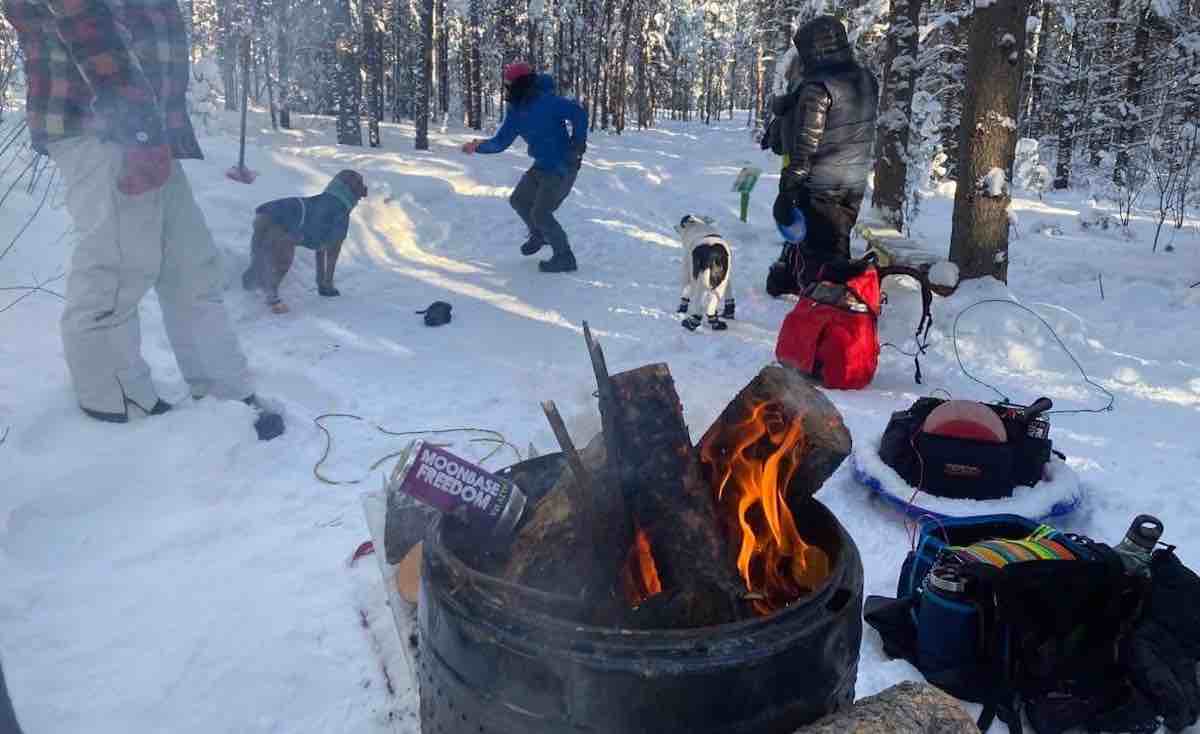 A likely reason some Yukoners are willing to go to such lengths to participate in disc golf is that it provides a rare chance to be both social and active during the long months of cold and darkness, which can be a great psychological boost.

Of course, the physical and communal perks of disc golf exist in better conditions, too, and Spencer spearheaded the creation of DISC-versity in order to help others discover an activity that's great for both mind and body.

"I personally recognized the benefit of disc golf on mental health and well-being," Spencer said. "And we wanted to give more people a space where they could try disc golf out."
Collaborating to Diversify Disc Golf
DISC-versity emerged out of an effort to hold a women's competition that corresponded to dates of the 2021 Professional Disc Golf Association (PDGA) Women's Global Event. What was originally just a small group – which included Spencer – wanting to meet up to play a round evolved into a true to-do with 21 participating women. This expansion happened organically as people interested in playing the event worked together to grow it.
"I'm an environmental scientist and studied lots of consultation and collaboration, and I really enjoyed that collaborative process," Spencer said. "You need three to start a non-profit in the Yukon, so I asked my current two other board members, 'Are you interested in starting a non-profit? I'll do all the work.'"
Spencer's two colleagues agreed, and DISC-versity was born.
The organization's mandate is to increase diversity in disc golf, with its strongest focuses currently being on making more women and LGBTQ+  community members feel welcome in the sport. They hope to expand these foci to other underrepresented communities in disc golf as their board grows and people who are a part of or closely connected with those communities are able to help DISC-versity effectively support them.
Midnight Sun Ladies Only Disc Golf Tournament
The Midnight Sun event at Whitehorse's Mt. McIntyre disc golf course – which is on the traditional land of the Kwanlin Dün First Nation and the Ta'an Kwach'an Council – is something that DISC-versity has been working on for nearly a year, with Spencer and co-tournament director Bri Levia doing much of the heaviest lifting. Because the non-profit received a PDGA Diversity and Outreach Grant, participants will be getting a pretty huge bang for their Canadian bucks.
The entry fee of $25 CAD will get players a skills clinic in the morning run by either an Open or Advanced Women player the organization has recruited to make the journey to Whitehorse and the chance to compete in a sanctioned round in the afternoon. There are also player packs with two discs, a mini, and what Spencer called "other bits and bobs."

DISC-versity's goal is that this event will expand and bolster the community of women disc golfers in Whitehorse and the Yukon, helping create "a safe space for women to come together and do sports."
But though Spencer hopes for big results, small ones will do just fine, too.

"This is my personal view, but if this helps one woman learn a new coping mechanism, that's a win," Spencer said. "I don't say this out loud often, but I'm not the best disc golfer. But organizing events and having people come out and enjoy themselves – that's my ace."