There are over 14,000 disc golf courses in the world, but which of them are the world's best disc golf courses? Here, you'll find out in our annual rankings based on millions of ratings from disc golfers with the UDisc app who've played rounds all over the planet – from the northern reaches of Svalbard to way down in Antarctica.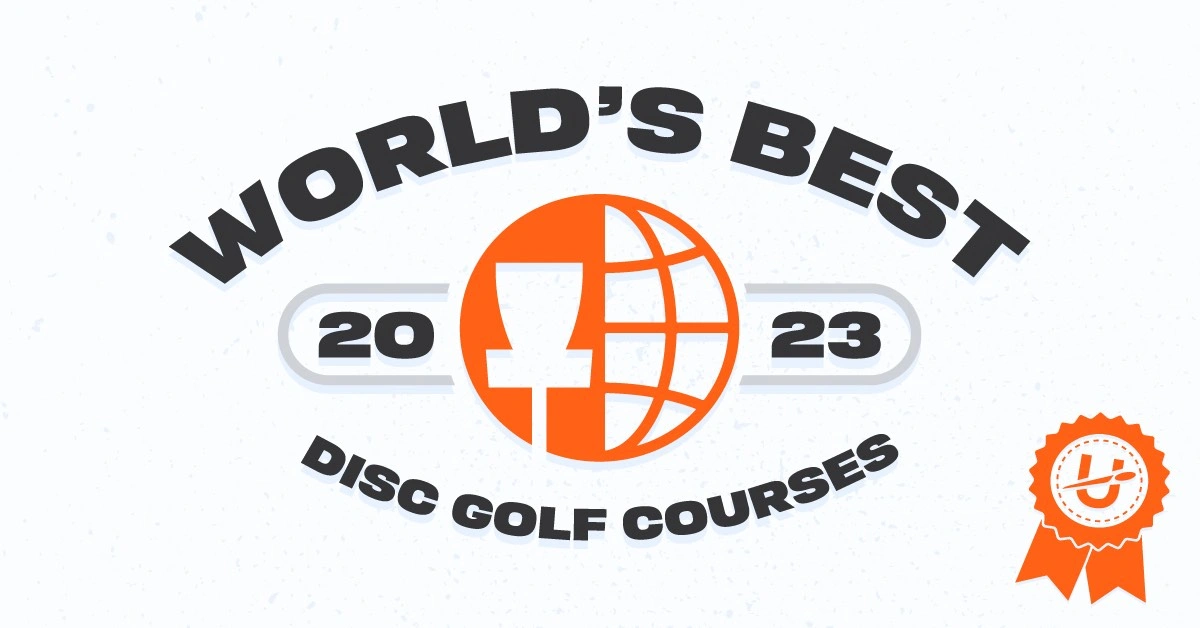 Click or tap below to jump to any section of this post:
Looking for more stats and lists about the best in disc golf? Check out the 2023 Disc Golf Growth Report!
Finding & Ranking the World's Best Disc Golf Courses 2023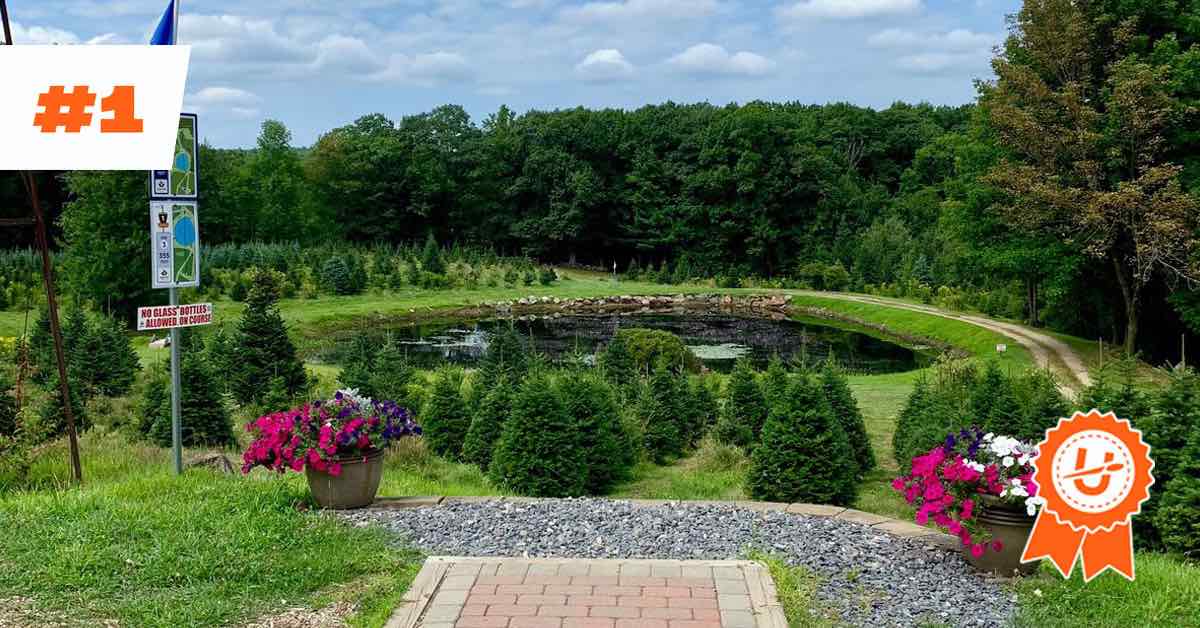 If you're curious about how we created the rankings, here are the basics:
How did you find all the courses?
Thanks to disc golfers across the world, UDisc Courses is the most comprehensive and frequently updated disc golf course directory in existence. The vast majority of courses in the directory were eligible to be ranked among the world's best.
What disc golf courses weren't eligible to be ranked among the world's best?
Courses that were available for play for less than 120 days in 2022 and courses designed for extremely short-range practice (i.e., courses that are essentially mini golf for disc golfers) were excluded from the rankings.
How did you create the rankings?
2023's World's Best Disc Golf Courses rankings are based on a methodology that applies more weight to recent reviews and helps identify which courses with excellent but relatively few ratings are true destinations rather than just local faves. Always interested in improving, we've worked to enhance how well this year's ranking system accounts for the wide range of experience behind disc golfers' course ratings.

Notably, due to this methodology, some courses that have higher average ratings in the UDisc Courses directory may be ranked below courses with lower average ratings due to rating norms in different regions and other factors.

All courses were subject to the same metrics, and no course was moved up or down the rankings based on the preferences of UDisc staff.
Top 10 Disc Golf Courses in the World: 2023
Tap or click above for engaging looks at the history of any course, what it's like to play, signature hole, and recent upgrades.
Which U.S. States Have the Most Top Disc Golf Courses?
There are 31 U.S. states with at least one course in the World's Best Disc Golf Courses top 100 in 2023, but these five have the most:
| | | | |
| --- | --- | --- | --- |
| Rank | State | Courses in World's Best Disc Golf Courses: #1-#100 | Average Course Rank in Top 100 |
| 1 | Wisconsin | 8 | 77 |
| 2 | North Carolina | 7 | 51 |
| T3 | Virginia | 6 | 40 |
| T3 | Minnesota | 6 | 55 |
| T3 | Georgia | 6 | 46 |
It's of course an accomplishment for any disc golf course to make it into the world's top 100. Still, it's interesting to note that the state with the most top 100 courses, Wisconsin, is also the only state in the table above with fewer than three courses in the top 50. In fact, it has just one...and it's ranked 50th.
Non-U.S. Representation in the World's Best Disc Golf Courses 2023
Though there are by far more disc golf courses in the U.S. than in any other country, 16 of 2023's World's Best Disc Golf Courses are located in other nations. Two are in North American neighbor Canada, and the others are in northern Europe: Sweden (8), Finland (3), Norway (2), and Denmark (1). Notably, among Europe's best courses are four of the planet's top 10 disc golf courses for this year.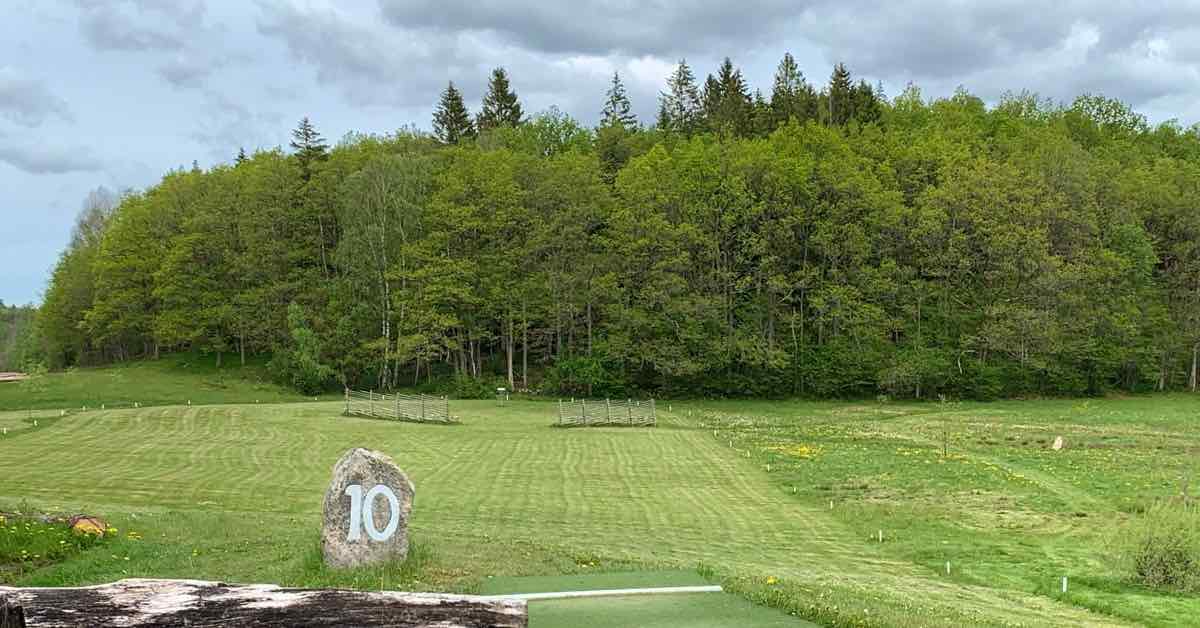 We highly expect Europe will add at least two courses to its top 100 tally next year thanks to the reopening of Ale Disc Golf Center in Sweden, which was in the 2020 World's Best Disc Golf Courses top 10 before closing in early 2021. Thanks to new ownership and a successful Kickstarter aimed at revitalization of Ale's multiple courses, the complex's two longer tracks have great shots at popping up in 2024's rankings.
Speaking of Ale, one of its original designers and founders, Camila Jernberg, designed a course following Ale's closing called Upsatorp that made it into this year's top 100.
Pay-to-Play Vs. Free Disc Golf Courses
There are 61 courses in the top 100 of 2023's World's Best Disc Golf Courses that either charge mandatory fees (56), have fees associated with them for things like parking or park entry (2), or strongly encourage donations (3). The prevalence of pay-to-play courses in the top 100 is in stark contrast to how the vast majority of disc golf courses – over 90% – are completely free.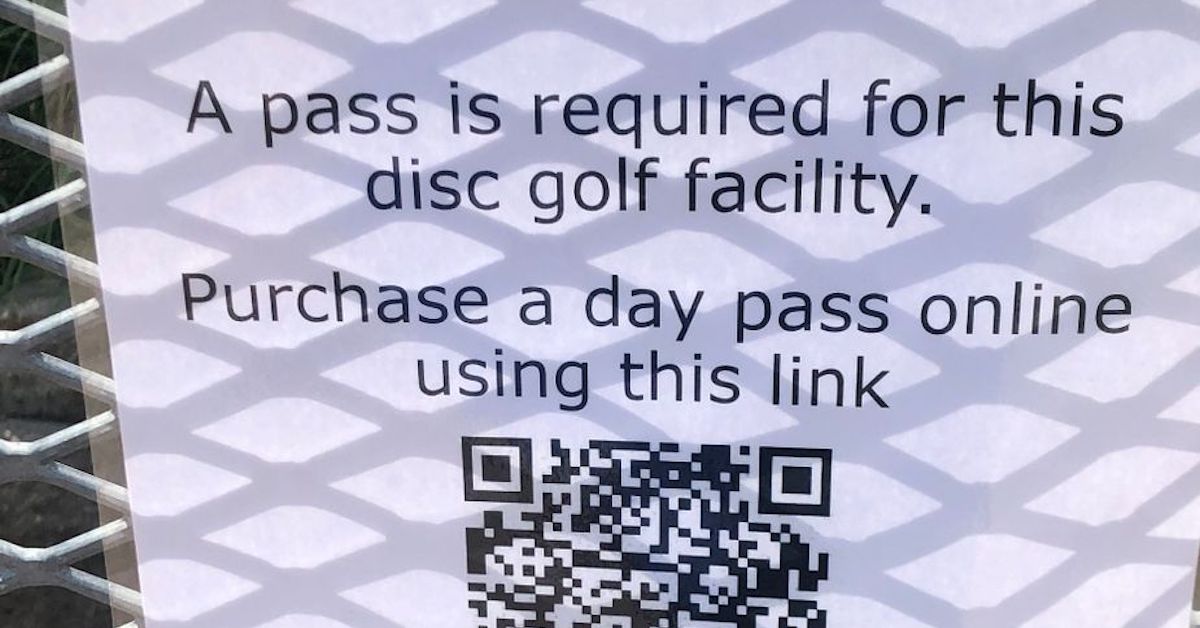 It's amazing that ever-more pay-to-play disc golf courses can sustain themselves by providing spaces exclusively reserved for disc golf. Still, it's also important to note how much most private courses owe to all the free ones. The free courses are where the majority of people find and fall in love with the sport. Being able to play so many rounds for nothing also helps make the pay-to-play courses feel like a special treat.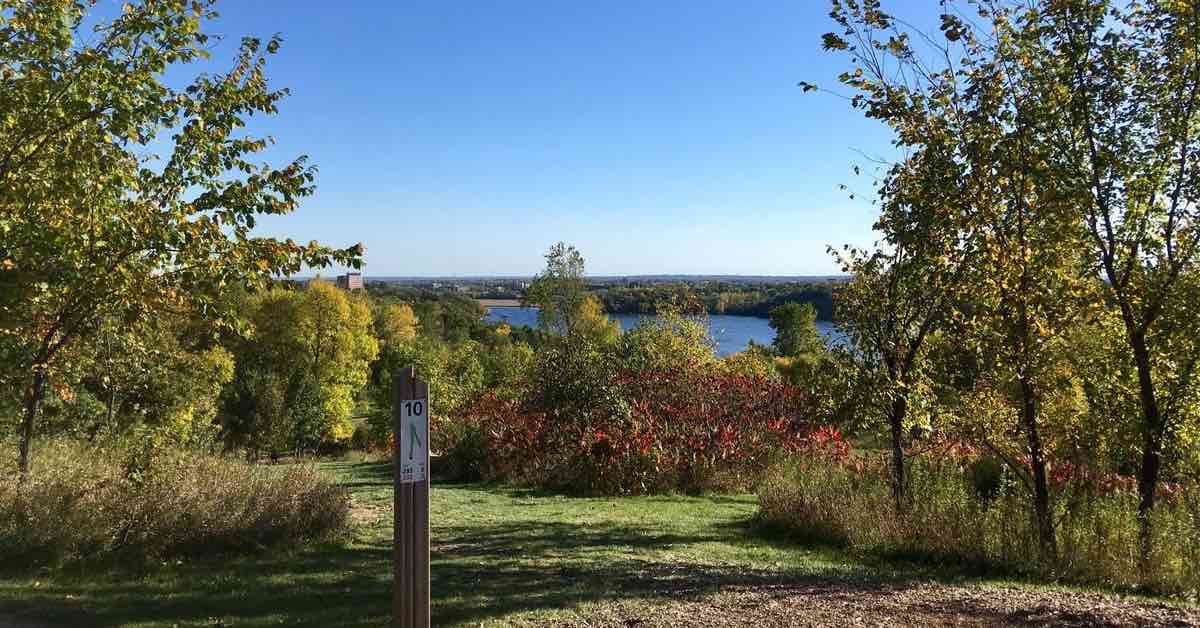 With all the advantages most private courses have – the ability to cut grass, improve fairways, move pins, etc. without needing local government's approval – it's sort of remarkable that nearly 40 completely free courses made the top 100. Clearly, there's still a strong volunteer ethic within the disc golf community, and disc golf groups across the country are donating a truly stunning amount of time, effort, and resources to make their local free courses special places.
Resources for Disc Golf Course Building
Do you think you have the perfect place to create a future contender for the World's Best Disc Golf Courses top 100? Awesome. We want to give you relevant stats from your area to help make your pitch to local decision-makers as strong as possible. Contact us at help@udisc.com to get information like play counts at local courses or in areas similar to your own.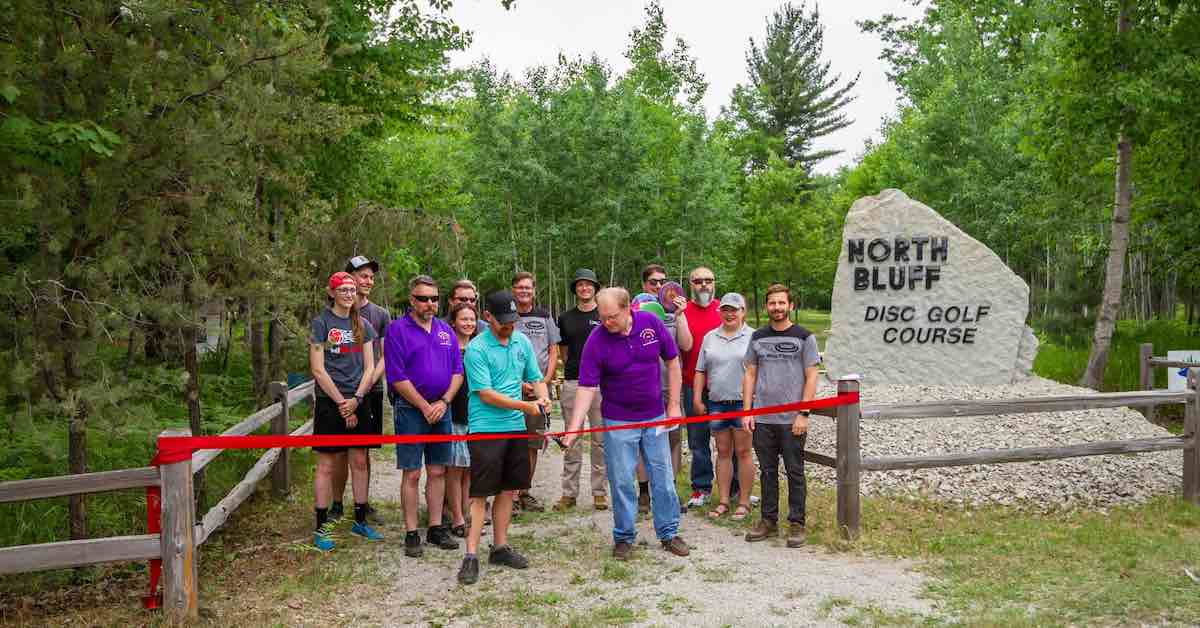 Here are other resources that might help, too:
What to Know Before Reading the World's Best Disc Golf Courses 2023 Rankings
Mobile and tablet users can swipe left/right on the table to see all columns.
You can see photos, reviews, availability, and more of any course in the table by just tapping or clicking its name, which is linked to its UDisc Courses page.
A

green dollar sign ($)

under "Fee?" means a course is a traditional pay-to-play.
A

light gray dollar sign ($)

means that a course is technically free to play but donations are encouraged.
A

blue dollar sign ($)

means that there is a fee associated with playing a course that isn't directly related to disc golf. Examples include parks (city, county, state) that charge entry fees no matter what activity park-goers plan to do and parking fees. 
No dollar sign means a course is free to play.
The World's Best Disc Golf Courses 2023: #1-#100