Find the full list of Top 5 Disc Golf Cities — International here.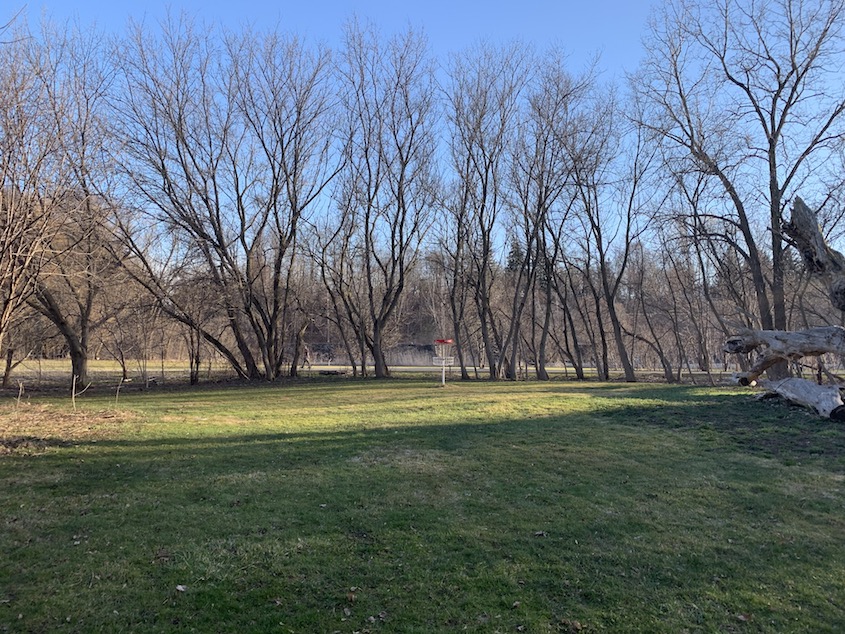 STATS
Out of nearly 500 international metropolitan areas outside the US that we examined, here's how London, Canada stacked up:
Quantity rank reflects the number of holes available for play within radiuses of roughly 30, 80, and 160 kilometers (20, 50, and 100 miles) of the city, and the quality rank reflects the average ratings of local courses within those same distances. In both cases, the closer in to a city's center a hole/course was, the more it counted toward its score. 
THE FLYOVER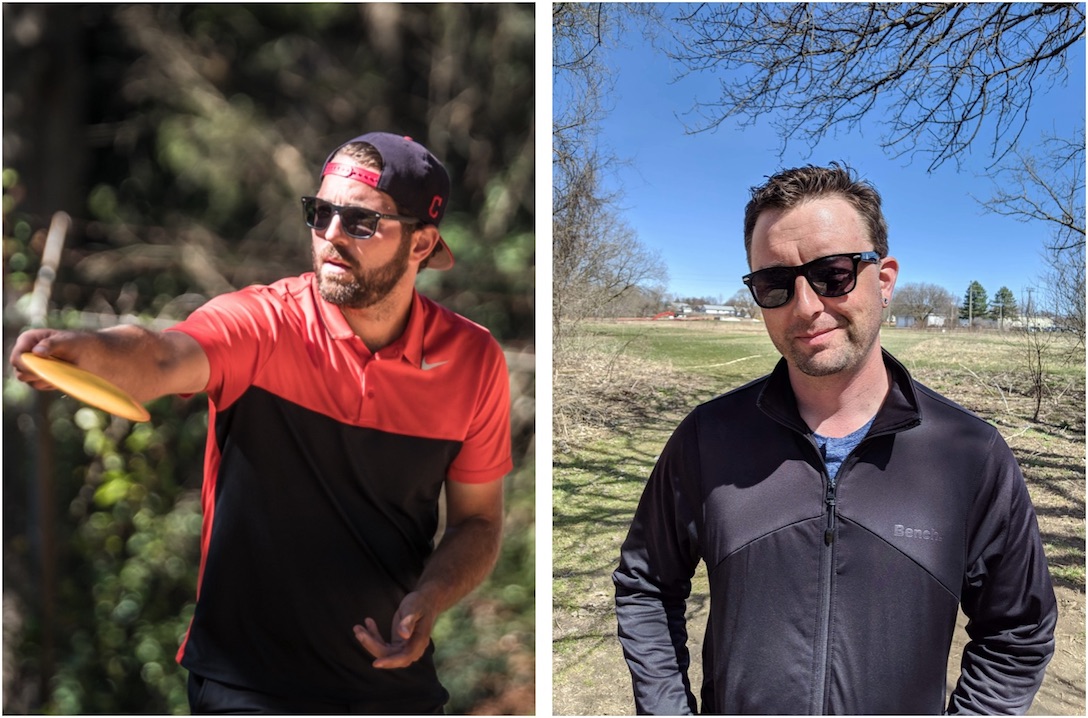 London, Canada is in the province of Ontario, about two hours northeast of Detroit and the same distance southwest of Toronto. As its familiar name suggests, the Englishmen who first thought of settling in the area in the late 18th century believed it was the perfect spot for a regional capital. They even went so far as to name the river that forked there the Thames, just like the river that flows through London, England.

For various reasons, London was not accepted as the site for the capital of Upper Canada (Toronto took that title), and it actually wasn't even settled for decades after it was first considered for that honor. But today the roughly 384,000 Canadian Londoners of the world can hope again for glory because their fine city and its surrounding areas—like St. Thomas—have a great case for being named the capital of Canadian disc golf.
Here to help us discover everything the London area has to offer are Chris Ozolins and Rich Mercier.
Ozolins is a man of many responsibilities. Along with being a pro "fighting to hit 1000," the currently 993-rated Ozolins is both the director of the Ontario Disc Sports Association, which helps with the development of courses and organizes various events across the province, and Ontario's provincial coordinator for the PDGA. Mercier is an active member of the London Disc Golf Association, lending his help to fundraising, course maintenance, and media communication efforts.
WHAT GOLF CAN I EXPECT?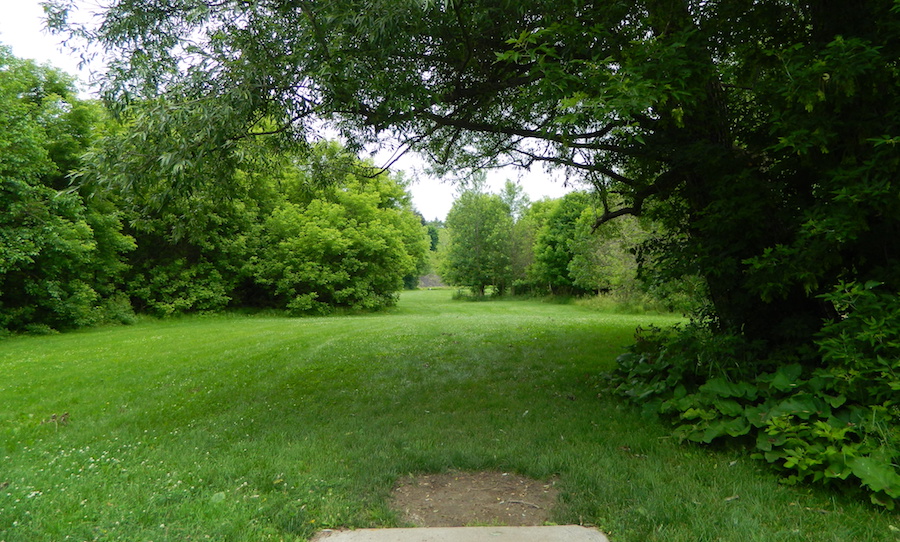 Anyone who paid attention to the Stats section will have seen that though the London area may not have an astounding level of course density, its hallmark is extreme quality. When you visit the courses in London and the surrounding area, expect excellent upkeep—clearly-marked out-of-bounds (OB) lines and well-groomed fairways. The area's geography also gives course designers a diverse set of obstacles to work with, and low-ceiling shots through the woods, water hazards, elevation changes, and open-field bombs are all challenges a visitor should be prepared to overcome.

It's good news for everyone that, according to Mercier, London's club is in talks with the city about adding new courses in the near future.
COURSE HIGHLIGHTS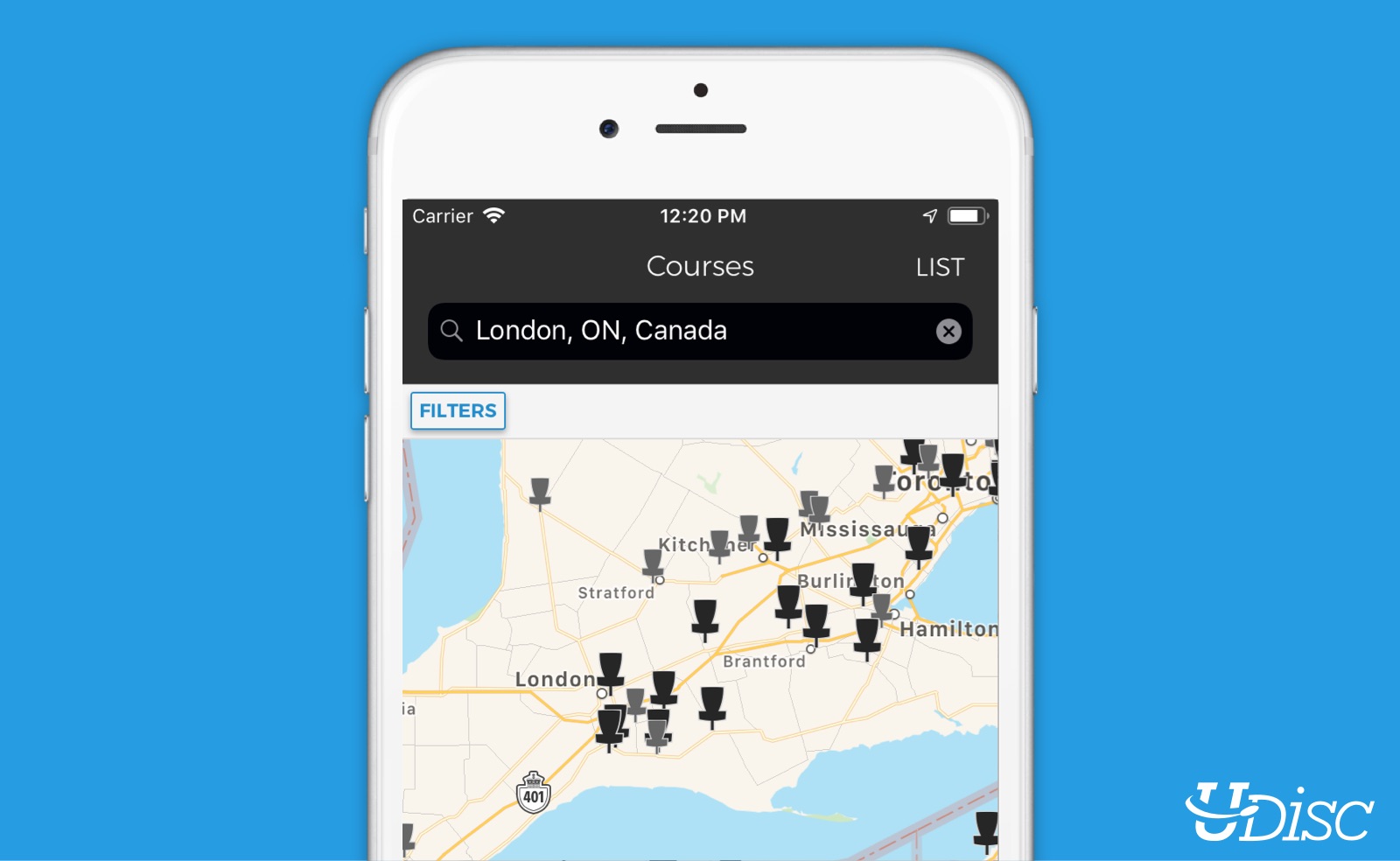 Click the name of any course in this section to see reviews, average ratings, its exact location, and, likely, photos on the UDisc Courses website.

River's Edge at St. Julien's Park: The 27-hole River's Edge is the pride of London disc golfers, and those extra nine holes don't stop the club from keeping the place in amazing shape throughout the year.
"The park is highlighted by next-level grooming from municipal employees and club members," said Ozolins. "The fairways are often meticulously-lined with OB stakes, separating turf grass from the wild schule."

River's Edge is Mecier's home course, and he gave us a detailed description of the layout.

"Our front nine is relatively open with a lot of OB," he began. "The middle nine has a couple holes along the river and the rest has nicely defined fairways through the woods. The back nine is mostly shorter, technical holes. The standard 18-hole layout has short and long tee pads and two to three basket locations that are moved monthly and posted to UDisc."
The course's signature hole in the 18-hole layout is one that is over 1,000 feet (305 meters) from the short pad and 1,100 feet (335 meters) from the long pad.

"The Thames River is to the left and there's OB to the right the whole way," said Mercier when describing the hole, which is a combination of holes 11 and 19 from the 27-hole layout. "The fairway narrows to about 40 feet [12 meters] wide by the basket. Combined with the swirly winds that our course is known for, it's a score separator no matter what."
V.A. Barrie: V.A. Barrie was established in 1985, making it one of the oldest courses in Canada. Around a 30-minute drive south of London's center in St. Thomas, the course was recommended by both Ozolins and Mercier as an excellent option for anyone in the London area. Supporting their assessment is the course's 4.6 of 5 average rating by UDisc users.

Ozolins again pointed out that the course was kept in excellent condition. Other notable features are that its fairways are mostly open though with enough trees to make players shape shots and add scenery, a creek comes into play on five holes, and it is home to a much beloved "top of the world"-type shot on hole 9.  
Other notables: Waterworks (a course of tight lines with Prodigy T2 baskets about 27 kilometers/17 miles from London in St. Thomas), Christie Lake (quite a drive from London—about 1.5 hours—but this mostly wooded course comes highly recommended by Mercier and its 4.4 average rating by UDisc users)
THE LOCAL ROUTES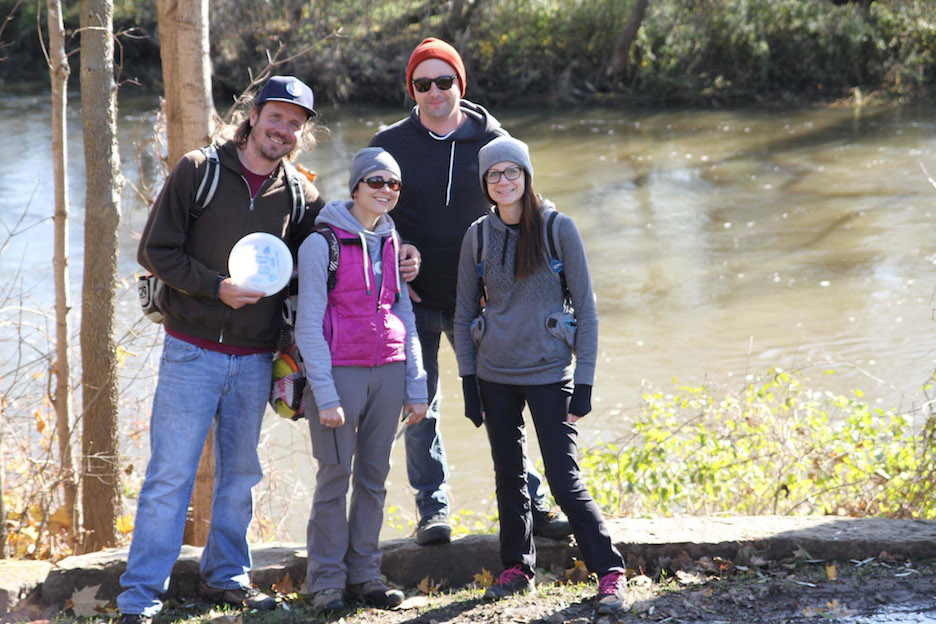 Gear: For visitors looking to buy plastic while in London, there are two brick-and-mortar options: Play It Again Sports and Pinto's Convenience. Pinto's Convenience also happens to be just a two-minute drive from River's Edge.

You can check out more of the area's disc golf equipment retailers in the UDisc app's disc golf shop directory (see how to do that here) or on our Stores website. 
Guides: Both Ozolins and Mercier suggested making a post in the Disc Golfers of London Facebook group if you're looking for local tips or to find a local player to show you the lay of the land.
Leagues and Weeklies: You can find UDisc Leagues in the London, Canada area on London's UDisc Places page.
EAT, DRINK, SIGHTSEE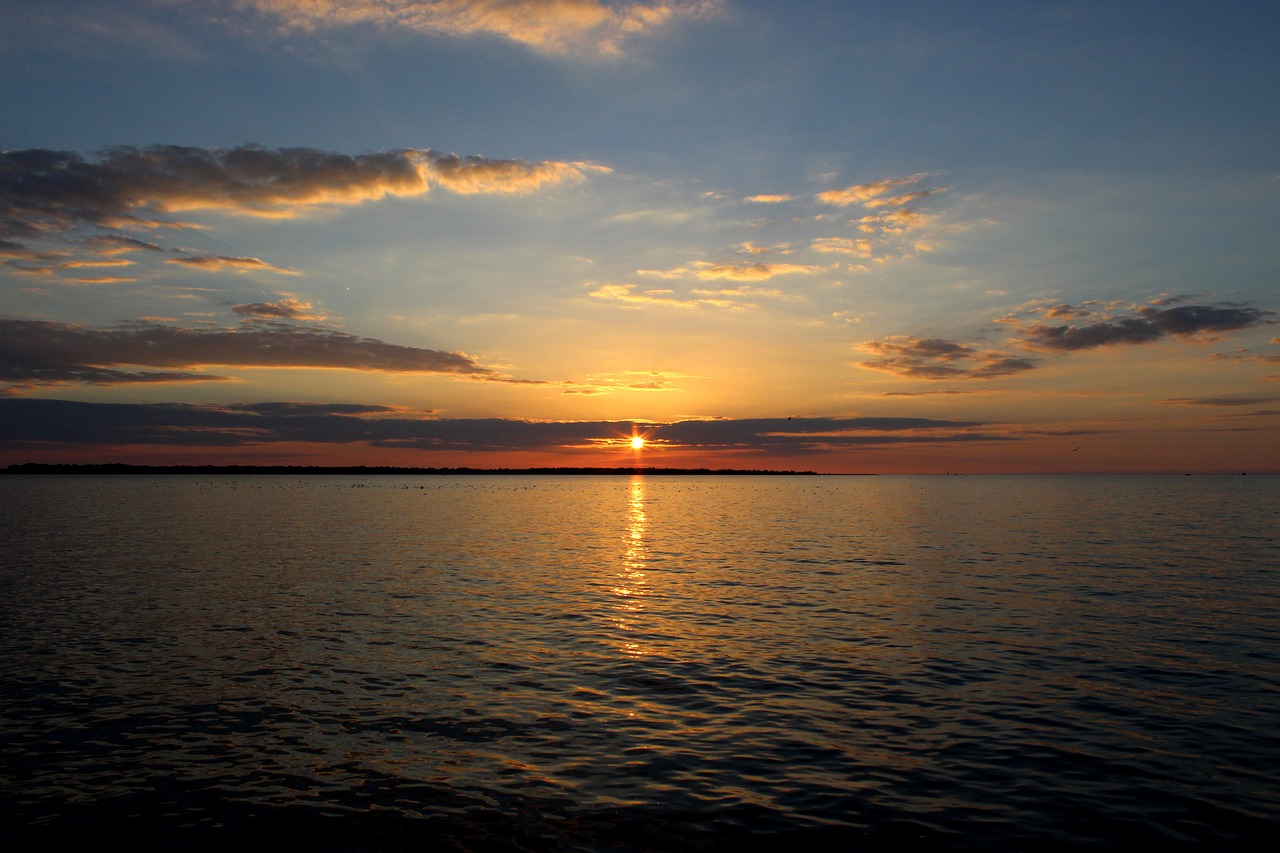 Even the most ardent disc golfers need some nourishment and to take time to experience places away from courses (or have people traveling with them who prefer sightseeing to disc golfing). Here are some of the best food, drink, and non-disc golf options London has to offer.
Chow Down and Drink Up: One interesting place to grab a bite while in London is King of the Pigs, which cooks an open-flame style of Portuguese BBQ called churrasqueira. Just as you probably guessed from a name like "King of the Pigs," Mercier said it "is probably London's best chicken." For tacos and the like, there's Lo Nuestro. 

If you're looking for some local brews, Mercier recommends the pints at both Anderson Craft Ales and Forked River Brewing Company. For those who may like beer (or kombucha) but not be into meat, a trip to the brewery and vegan-food combo of Curley Brewing Company would be a fine choice.
Three Sights to See: In no particular order, here are three things to do off the course in London.
1. Great Lakes: Drive 30 minutes south of London, and you'll find yourself staring out into Lake Erie. Go one hour northwest and you'll discover the shores of Lake Huron. If you go to Erie, Ozolins recommended making Long Point Provincial Park your main stop, citing its "great beach." For Huron, there's Pinery Provincial Park.
2. The Covent Garden Market: An indoor market first established in 1845 where vendors sell various foods and other goods at their stands. It also hosts a farmer's market on select days (outdoors in the summer, indoors in the winter). 
3. Fanshawe Pioneer Village: Enjoy watching history come alive as you stroll around this open-air museum that demonstrates what rural life was like in the 19th and early 20th centuries. Restored architecture from these periods and costumed museum staff and volunteers will give you a glimpse of what it was like in the olden days.
Note: When creating our Top 10 Cities — USA list, we were lucky that the data simply worked out to feature cities from 10 different states. But we liked how this gave us a chance to give readers glimpses not only of different types of disc golf but slightly different cultures in each article. In order to keep that variety in this series, Top 5 Disc Golf Cities — International only considered the top city from each country, meaning that no country is featured more than once on this list.