The new list is here! Check out the World's Best Disc Golf Courses 2023: #1-#100.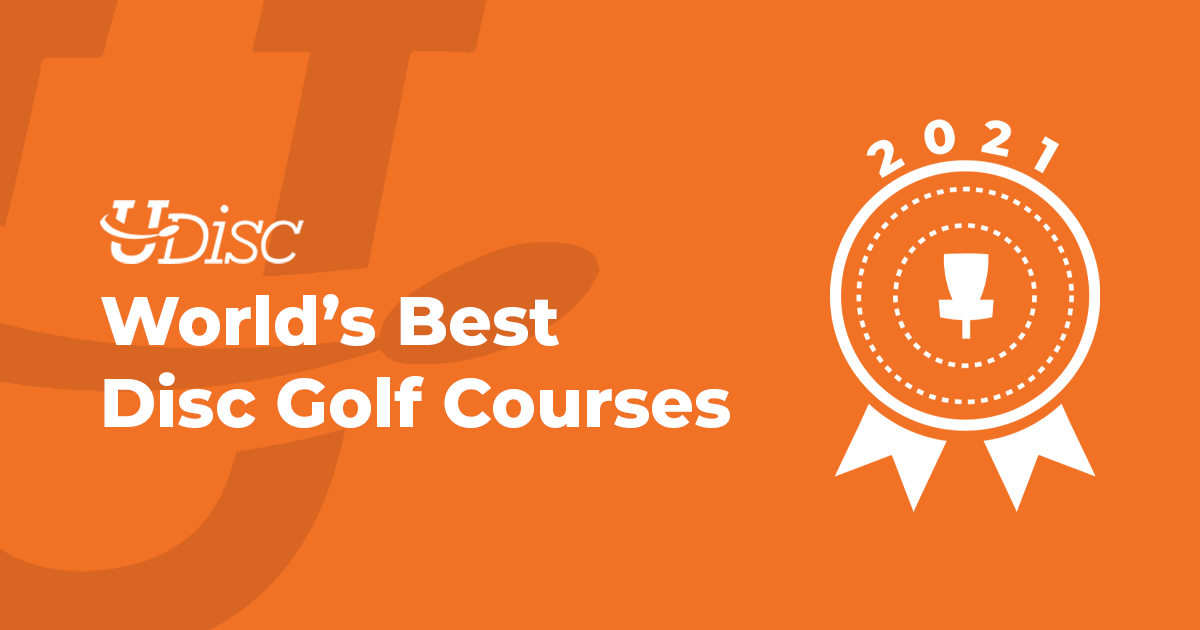 If you want to know what the best disc golf courses in the world are, you've come to the right place.

Release Point, the blog you're reading right now, is a part of UDisc, the #1 disc golf app. Along with helping players keep score and much more, UDisc has a directory of over 11,000 disc golf courses. Collectively, those courses have more than 2 million ratings from disc golfers with UDisc. The World's Best Disc Golf Courses 2021: #1-#100 are based on those ratings and don't reflect the personal opinions of UDisc staff.

However, we have done work to account for how regions and cultures tend to rate courses differently, helping to mitigate regional hype or hypercriticism's effects on courses' rankings. The number of ratings a course had was also a factor.
This all means we were just as surprised as anyone about which courses made the list. With this being the second year we've released the world's top 100 disc golf courses, we were very interested to see how courses' positions changed from year to year, which new courses made the list, and which ones dropped off altogether. Below, we explore some of those changes before presenting the full top 100 at the end of this post.
Why Sweden's Järva and Ale Are Not on the List
Järva DiscGolfPark and Ale Disc Golf Center in Sweden were #1 and #7, respectively, on 2020's list of the World's Best Disc Golf Courses. Though they are both still open and highly-rated, we made the decision to exclude them from consideration for this year's top 100.

Why?

In the case of Järva, the course is simply not the same place that garnered so many five-star reviews over the years. This is through no fault of the course's owners. As we've reported before, the city of Stockholm has long threatened Järva with removal to make room for a graveyard.
However, nothing concrete had happened to the course until this year when the owners were forced to remove some – but not all – of its baskets. With these changes meaning past reviews may no longer be as relevant as before and the possibility of bigger, forced alterations to come in 2021, we reluctantly decided to leave Järva off our list, which is meant to be relevant throughout this year. Should Järva's situation become more stable, we'd be overjoyed to welcome it back to the list in 2022. If you'd like to join the protest to stop the removal of Järva, you can sign the Save Järva petition.

As for Ale, in late November 2020, the course's owner announced his plan to close the course at the end of March 2021. We reached out to the owner in late January of 2021 to confirm that was still his intention, and he said it was. Again, we want these rankings to be relevant the entire year, and that announced closing date meant we had to take Ale out of consideration.

We hope to explore these stories more thoroughly soon, so keep an eye on our Release Point blog for a deeper look at what's happening to two of Sweden's (and, formerly, the world's) best courses.
New Faces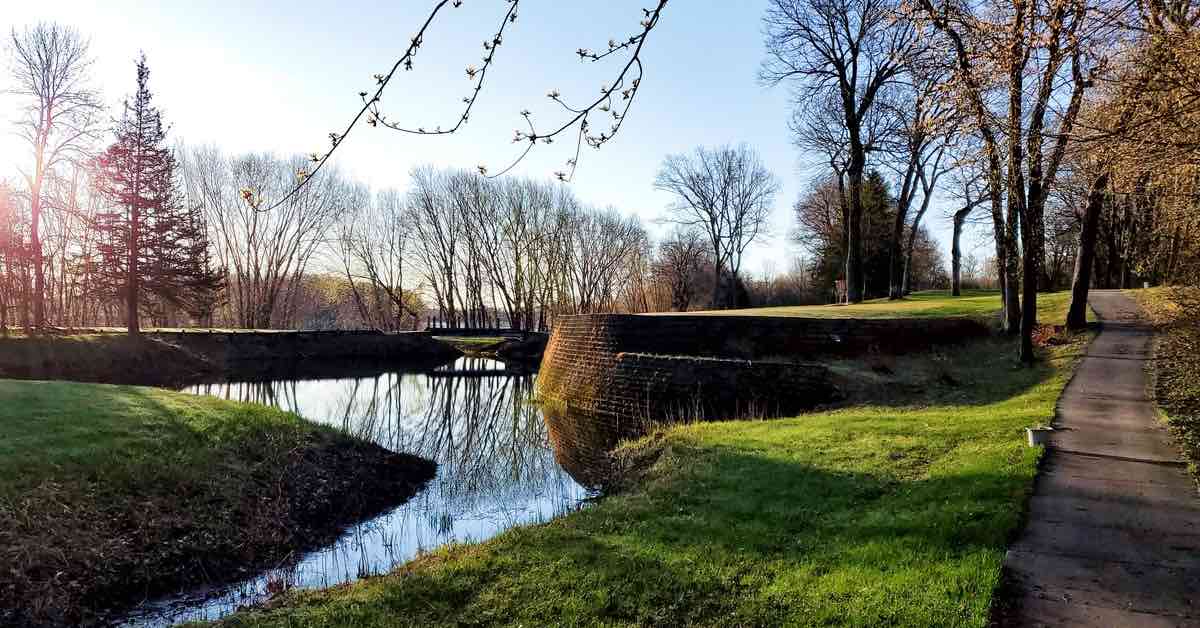 Thirty new courses joined the ranks of the top 100 this year. Since this is only the second year we've released this list, we can't say if that's above or below average, but the list being 30% new does seem significant.

One plausible explanation is that with the popularity of disc golf – like many outdoor sports – spiking in a big way in 2020, large numbers of new players were bound to shake up course ratings considerably. They came to the sport with new perspectives and skill levels as well as fewer ingrained opinions about what disc golf's great courses are.

With that said, it's important to point out that 19 of the new courses appear in the last 27 spots on the list (#73-#100). It could turn out that this sort of fluctuation at the end of the list is actually typical as we continue to release the world's top 100 disc golf courses in the years to come.

Other than the surprise appearance of North Carolina's Diavolo into the top 10 (see where to learn more about that course in "The World's Top 10 Disc Golf Courses" section later on), the new faces that stood out to us the most were the two courses at The Preserve, both of which were in the top 50.
The Preserve is a private disc golf complex on a former ball golf course opened by pro disc golfer Cale Leiviska in 2020, and its courses achieved the #17 and #32 spots after less than a year of existence. It'll be interesting to see if those courses continue to climb the ranks as they mature and the complex's reputation grows (as it's sure to do given that it's a stop on the much-watched Disc Golf Pro Tour).
Selah's Slide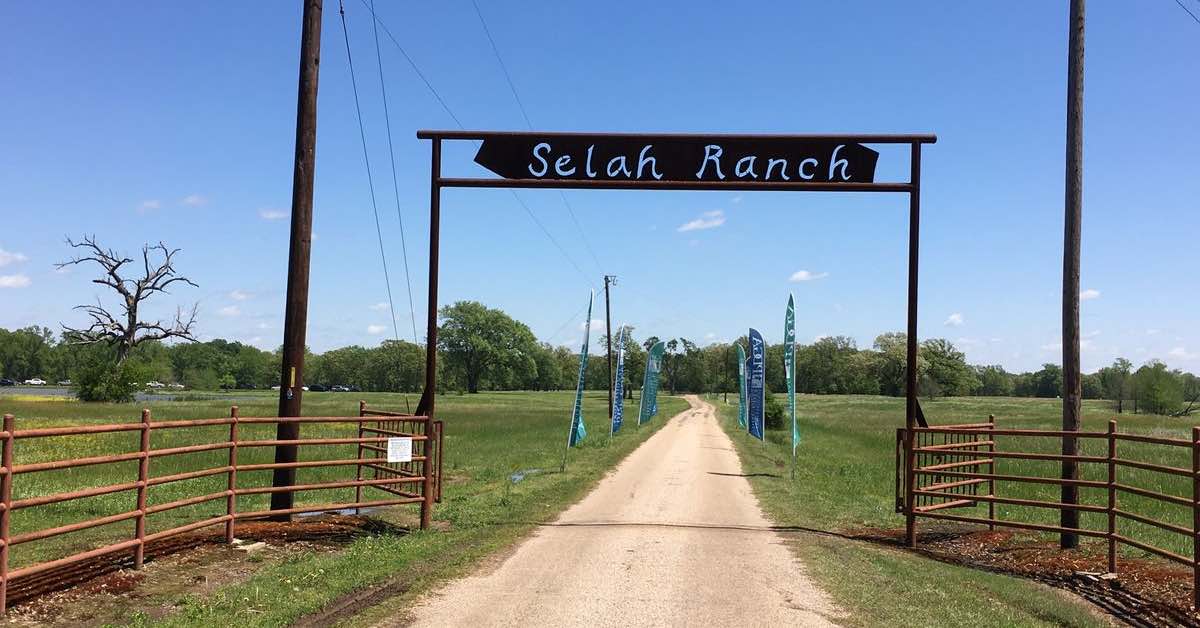 Of courses that have been in the top 100 for two years running, two courses – one in Wisconsin and one in Finland – dropped farther than any others, ranking 46 spots lower than they did in 2020. But it's the course that experienced the third-biggest drop that's likely to catch the attention of course-heads.

Selah Ranch, a retreat center in Texas with two legendary private disc golf courses, saw its Creekside course drop 41 spots from #17 in 2020 to #58 this year. Though it fared better, Selah's Lakeside still dropped 16 spots (#14 to #30). From recent reviews, it appears that this could be a result of some players feeling that the experience didn't live up to the $25 fee to play Selah's courses. A number of Creekside reviews mentioned high grass, and some reviewers of Lakeside specifically said they were rating the course lower because it didn't provide the bang for the buck they'd expected.

Many disc golfers are used to playing entirely free courses, and even for those who aren't, $25 is a steep fee. For example, the top six courses in the world in 2021 all ask players for money to play them (five require fees, and one – Norway's Krokhol – is donation-based due to legal reasons), and the fee to play at Selah's two courses is more than playing two rounds at any of those top six courses. It seems that by putting its value at that $25 mark, Selah creates an expectation within players for absolute perfection in both course maintenance and amenities, and whenever players feel that's not met, they're quick to downgrade their ratings.
Yeah, There Are a Lot of U.S. Courses

About 70% of the disc golf courses in the world are in the United States, so it's no surprise that the top 100 is dominated by U.S. courses. It also didn't help that we had to take two of Europe's best courses out of the running this year.

Of the courses outside the U.S. on the list, four are Finnish, two are Canadian, one is Norwegian, and one is Swedish.

Though U.S. dominance on this list may make it seem like the U.S. is the country where disc golf is most popular among the general populace, numbers of disc golf courses per capita and the world's top 10 most played disc golf courses in 2020 suggest otherwise. We fully expect that the numbers of disc golf courses in the top 100 from outside the U.S. will rise in years to come.
The World's Top 10 Disc Golf Courses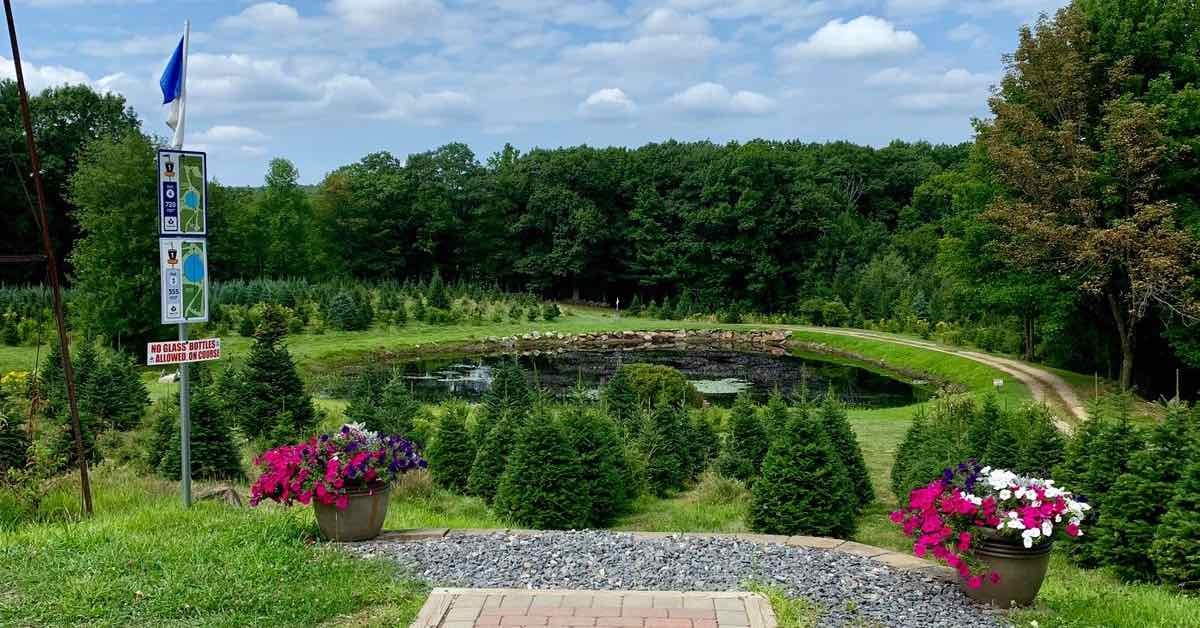 When a course makes the top 10, we feel it deserves to be more than just another name on the list. So we have long conversations with key stakeholders of those courses (e.g., designers, owners, parks and recreation directors) and put together articles that provide in-depth looks at those courses' histories, what they're like to play, their signature holes, and more. You can find the articles for each of this year's top 10 courses below.
1. Maple Hill in Leicester, Massachusetts: Read World's Best Disc Golf Courses: #1 Maple Hill
2. Hillcrest Farm in Bonshaw, Prince Edward Island, Canada: Read World's Best Disc Golf Courses: #2 Hillcrest Farm
3. Krokhol in Siggerud, Norway: Read World's Best Disc Golf Courses #3: Krokhol
4. Blue Ribbon Pines in East Bethel, Minnesota: Read World's Best Disc Golf Courses: #4 Blue Ribbon Pines
5. Brewster Ridge Disc Golf Course at Smugglers' Notch Resort: Read World's Best Disc Golf Courses: #5 Brewster Ridge
6. Flip City Disc Golf Park in Shelby, Michigan: Read World's Best Disc Golf Courses: #6 Flip City
7. The Diavolo Disc Golf Course at New Hope Park in Cary, North Carolina: Read World's Best Disc Golf Courses: #7 Diavolo
8. The Canyons at Dellwood Park in Lockport, Illinois: Read World's Best Disc Golf Courses: #8 The Canyons at Dellwood Park
9. Idlewild in Burlington, Kentucky: Read World's Best Disc Golf Courses: #9 Idlewild
10. Milo McIver in Estacada, Oregon: Read World's Best Disc Golf Courses: #10 Milo McIver
The World's Best Disc Golf Courses 2021: #1-#100
A few things to know before you read the full top 100 list:
The grades refer to how close a course was to a perfect 5-star rating.
Click or tap on the name of any course to see recent reviews, current conditions, and more on its UDisc Courses page.
We only tracked the up and down movements of courses that were in the top 100 in both 2020 and 2021. Any course not on last year's list is labeled "New!".
We'd like to reiterate that these rankings are based purely on ratings of disc golfers with UDisc and do not reflect the personal opinions of UDisc's staff.
Temporary courses (ones erected for only a short period each year) were not eligible for the 2021 list.
A putt-putt-like course called the Flying Armadillo - Gold Mini was not included in this list though its high rating would have put it here. Its big sibling did make it though (see #60), and if you want to learn more about the Mini course, take a look at our article "Extraordinary Courses: The Armadillo, Ghost, And Mine."
Now, here are the top 100 disc golf courses in the world for 2021: